A place where people like to work
Daily, TRILUX works at significantly helping to design the future of light, and follows the vision of continuously improving light. TRILUX lighting solutions not only focus on the quality of light and efficiency, but also inspire with award-winning design and very high quality standards.
Future Office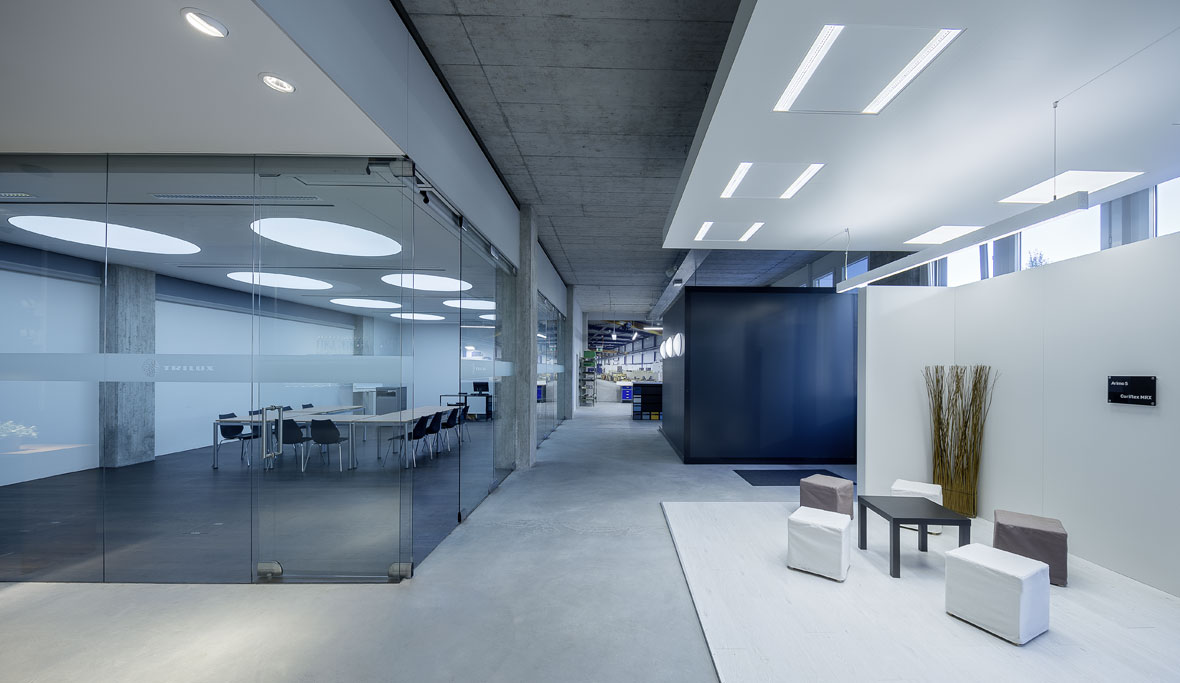 Progressive digitalisation has not only changed the communication behaviour and social interaction of the generation Y, but has also completely changed their work structures in offices. The classic office structure with territorial work areas is being increasingly replaced by flexible structures, that are optimised for working with mobile end devices. Simultaneously, informal methods of communication are given more flexibility, as unusual ideas demand surroundings that are more relaxing than traditional work spaces.
In modern, future-fit office structures, this knowledge is reflected by equipping open office landscapes with diverse functional zones. Lounge areas are given a key role in this respect, where relaxed atmospheres enable employees to retreat with their laptop or tablet for the purpose of developing creative concepts. Just as beneficial in terms of creativity are similar areas for informal discussions among colleagues.
The future office is less of a fixed workplace and more of an infrastructure – TRILUX provides optimum lighting atmospheres and at the same time supports individuality and creativity.
Optimal lighting solutions
According to a survey by the market research institute Ipsos, general well-being is the decisive criterion when evaluating places of work for 80 % of all employees. It's here that light plays an important role because the requirements of people are always of primary importance when it comes to optimal lighting solutions. TRILUX lighting improves the concentration of employees, and avoids tiredness from poor lighting.
Well-being at the workplace
However, employers also benefit from professional lighting in office environments. If the satisfaction of employees increases, then well-being at the workplace also improves; this in turn increases work performance. Another advantage is operational savings, for example energy costs can be reduced significantly by refurbishing obsolete lighting installations. Light management systems and LED offer further potential for saving energy and an active contribution to environmental responsibilities.
Product catalogue Light Management
More information about our indoor products of light management: