Bühler AG - Uzwil, Switzerland
Stylish rooms for customers
Date

Category

Trilux Inspirations

Comments
The Bühler technology company headquartered in Uzwil in the Swiss district of St. Gallen commissioned their own architects and the interior designers of Carlos Martinez with the construction and fitting of a customer centre.
The clear, purist architecture and the beaming white rooms not only look good but give visitors an appreciation of the important Bühler AG values including transparency, strength of innovation and future perspectives. A three-storey glass construction and fenestrated conference room on the roof was added to an existing tower building.
A panorama elevator runs along the tower facade connected to the individual building sectors. With its light glass facade and purist design, the building contrasts to the existing seventies-style tower facade, a purposeful contrast that underlines the advancement of the company into a new era. The indoor spaces are in a sober white that is intended to remind viewers of hygiene and laboratory rooms.
This on the one hand indicates the company's proximity to the foodstuffs industry. On the other though the future orientation of the company via the futuristic design.
In the cafe, at the bar counters and in the visitors' work room, red wooden elements have been fitted that set warm accents. These aesthetic accents successfully bridge the difference between a functional customer centre and an attractive spatial atmosphere. The diverse TRILUX Polaron has been installed in the cafe and gallery.
Behind the apparently random arrangement is a sophisticated lighting concept: 'Clouds of light' gather in areas that serve communication, and they support this with a demonstrably modified light ambience. After all, a customer centre is a place of meeting for both customers and employees in which an atmosphere of well-being is highly relevant.
Slender light lines set accents in the meeting rooms on the upper storey. Room-high walls and doors in corridors are covered with partly backlit matt glass. Overall, architecture and lighting blend to become a single unit and illuminate open rooms with generous light.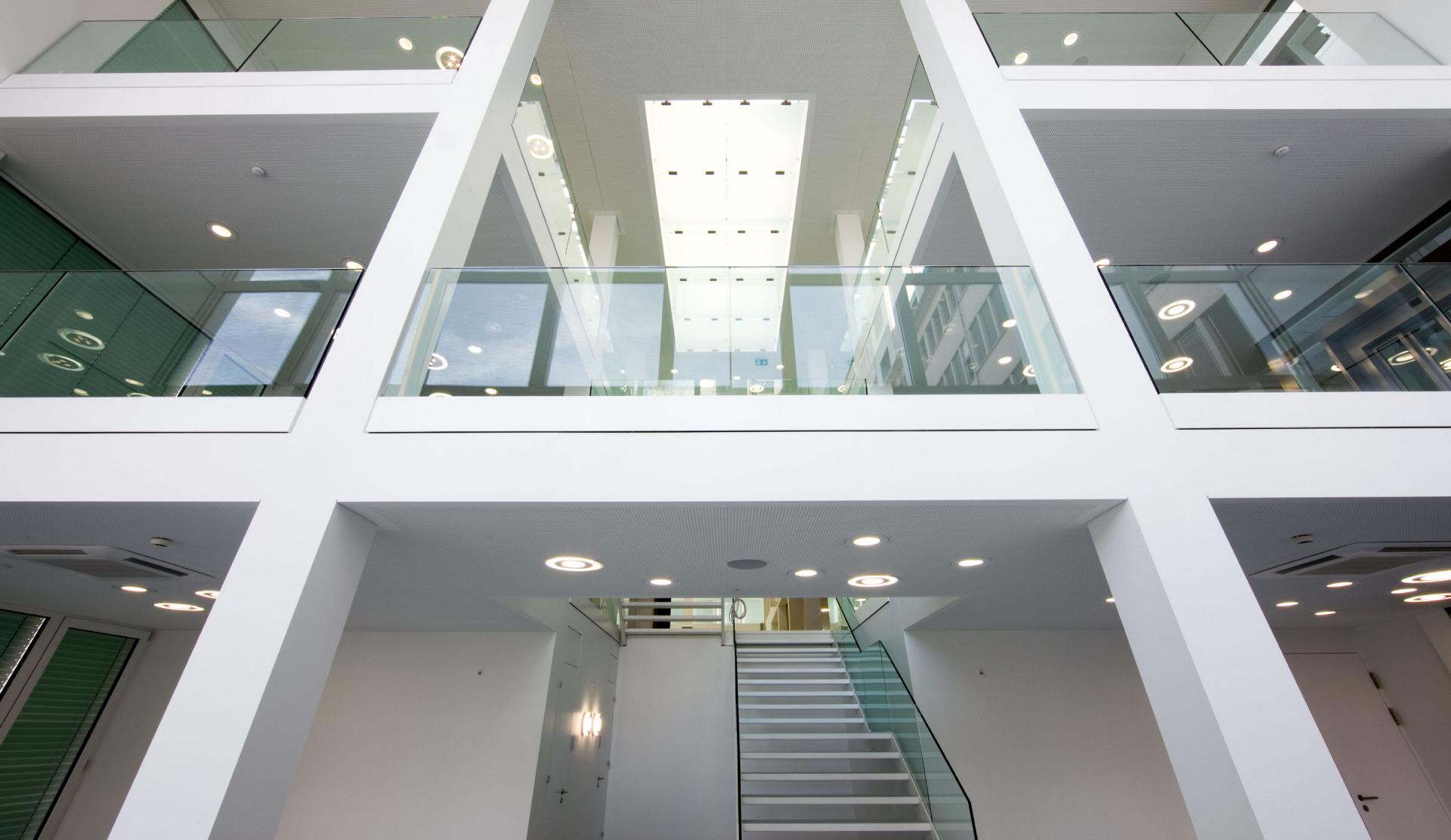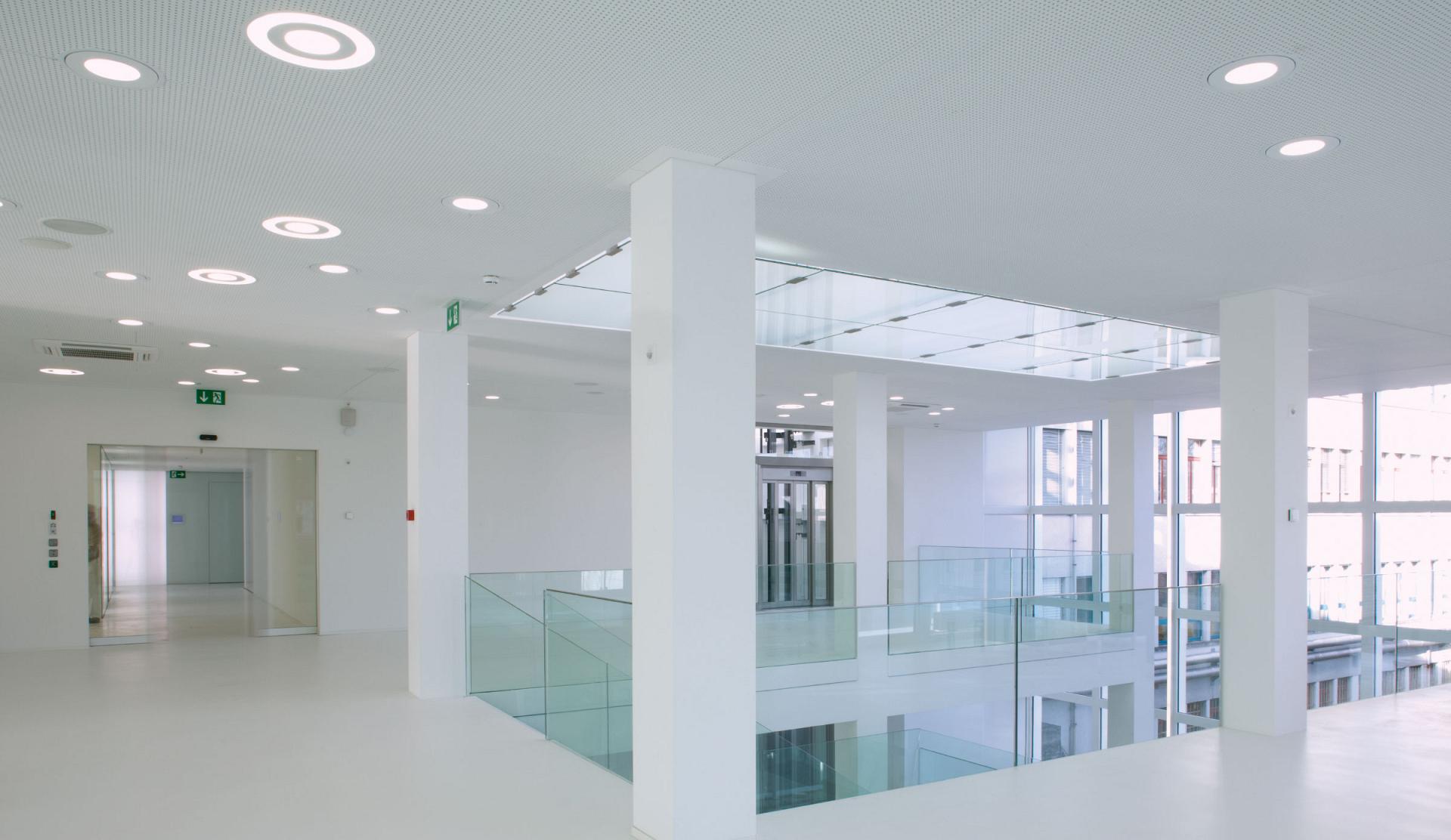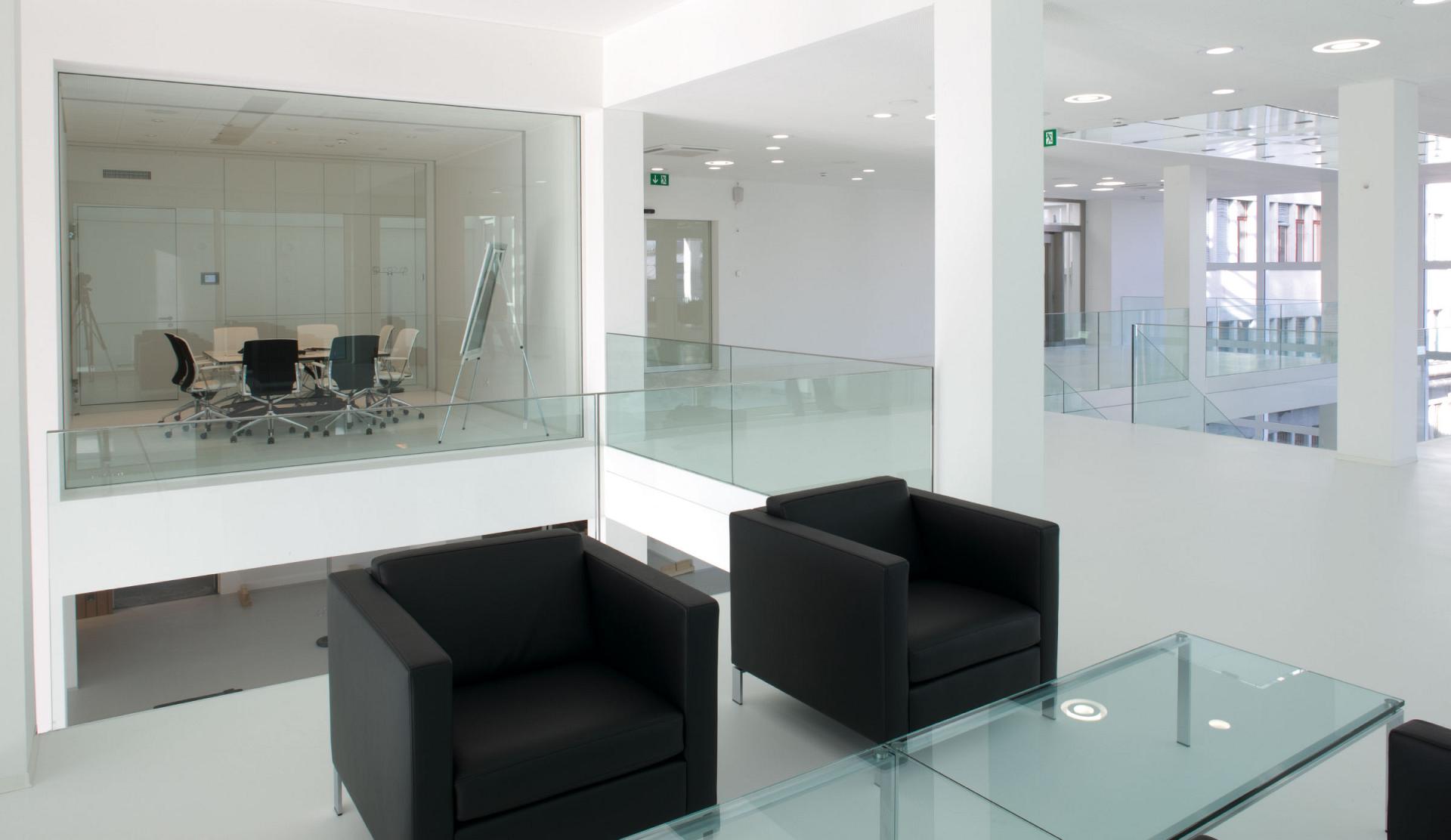 Project information
Architect:
Bühler Immo AG
Interior designer:
Carlos Martinez Architekten, Widnau
Construction authority:
Bühler Immo AG
Lighting concept:
DELUX AG / Habegger AG, Kaori Kuwabara
Implementation duration:
2009