Church square - Westerkappeln, Germany
Light for the 'parlour'
Date

Category

Trilux Inspirations

Comments
TRILUX luminaires adorn the church square in Westerkappeln
Sometimes it pays to be patient if you don't want to compromise, or if demands are particularly high. Such was the thought in Westerkappeln in North Rhine-Westphalia, and the town waited for the 'right' luminaire to refurbish their historic church square – the Emporium LED from TRILUX.
It now serves to showcase the town's 'front room' of in the very best light. Patience on the constructor's end was necessary – there was not only a wish for a special luminaire design, but also primarily one for future-proof LED technology. The managers took a liking to the design of the Emporium, at the time only available with conventional light sources.
"The Emporium took centre stage in the refurbishment project, however," explained lighting designer Hans-Georg Flick. No problem at all for the luminaire manufacturer –
TRILUX engineers developed a special solution with the desired digital system. The faceted reflector in the luminaire head allows the light distribution to be optimally matched to the special architectural features of the church square and the Emporium's Multi-Lens Technology also makes it especially flexible.
In the early morning hours, the luminaire's lighting intensity is reduced via power reduction, thus saving energy and cutting costs – a genuine environmental plus for the historic church square.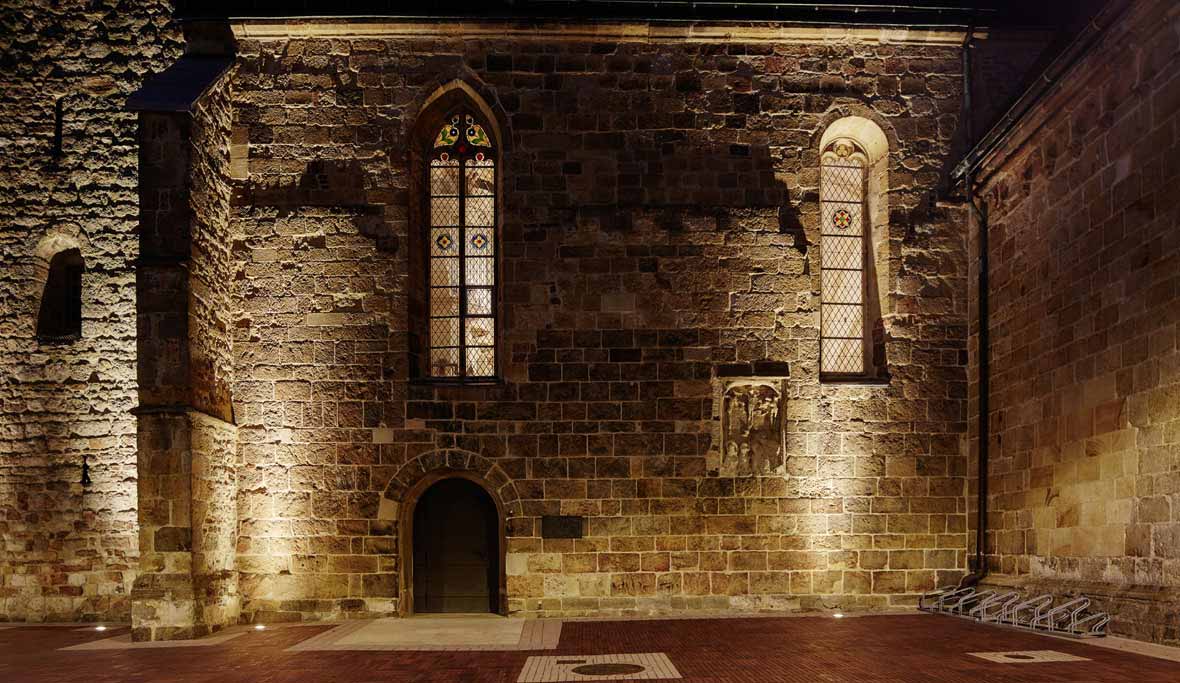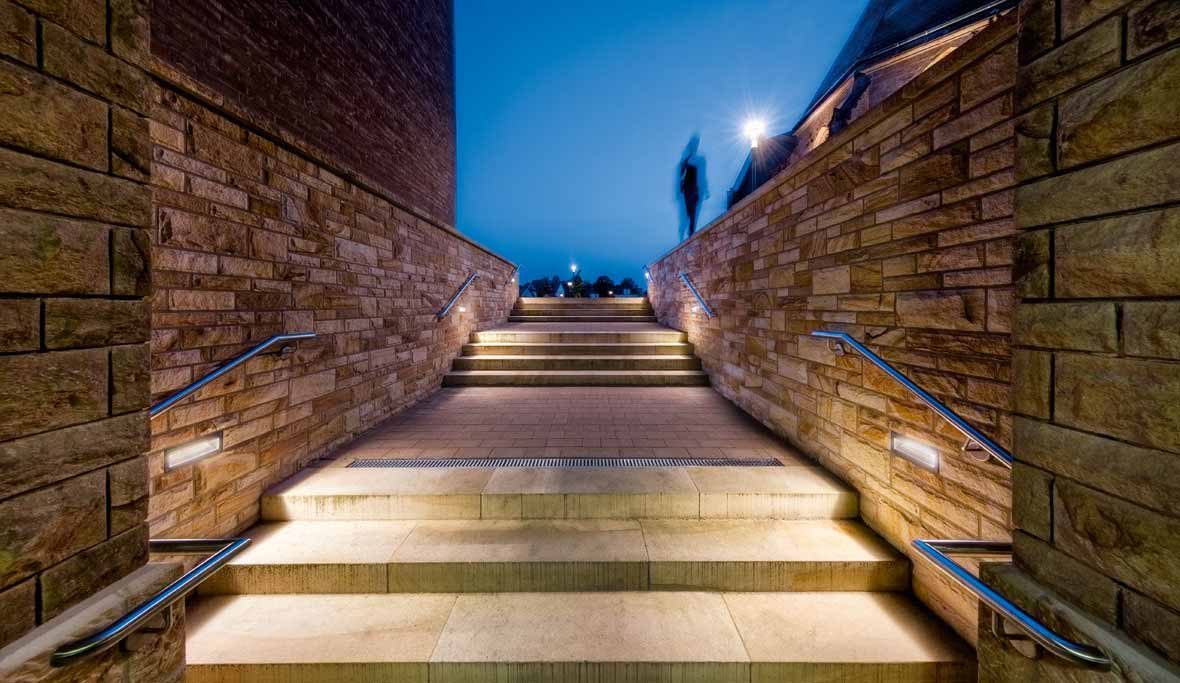 The site covers around 5,100m² and is laid out with red paving bricks and serves as the community's 'front room'. The annual funfair and traditional pumpkin festival take place on ground steeped in history – the church was constructed in the twelfth century.
"Illumination for heritage squares and buildings is a special matter, of course," stated Flick. Everything needs to be matched: "The luminaires should not only highlight the complete building, but also individual materials such as the floor and sandstone of the church."

Showcasing the heritage building was certainly a success, as reported by Mansour Rahmian, Deputy Chief of the Westerkappeln municipality. "The Emporium was installed in addition to floodlights and ground luminaires to illuminate the church building and the effect is very impressive indeed." A combination of luminaires from five TRILUX
outdoor product ranges was used to complete the refurbishment project. Not only was the centre-piece of the community illuminated, its walls were as well – Pareda recessed wall spots illuminate the sandstone passage and stairway leading from the church square towards the town centre.
TRILUX is well-known in Westerkappeln, as street-lighting leading up to the church square had also been sourced from the luminaire specialists from Arnsberg. "The lighting leads the way towards the church square – everything simply matches," said a pleased Hans-Georg Flick.

A unique lighting solution for a historic environment – TRILUX once again proves its wide range of lighting expertise and underlines its brand message of 'Simplify Your Light', representing individual planning, optimum light and simple processing steps.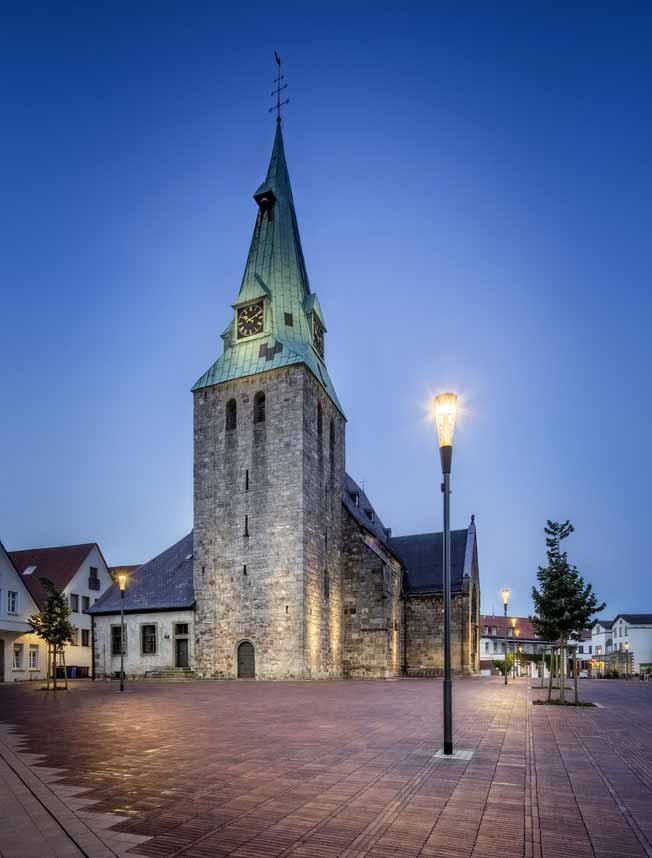 Construction authority
Municipality of Westerkappeln
Project data
Church square and stairway
5,100 m2
Lighting design
Flick Ingenieurgemeinschaft - Ibbenbüren, Germany
www.ing-flick.de
TRILUX product series
Emporium LED
Lutera 200
Pareda
Lumena 400
9831 LED-MLT