PKZ women - Zürich, Switzerland
PKZ women - Zürich, Switzerland
Date

Category

Trilux Inspirations

Comments
With 3,000 square meters distributed over four floors, the store is Switzerland's largest premium ladies' fashion outlet. The façade alone is an outstanding eye-catcher: a 50 square meter LED artwork by London artist Julian Opie draws customers into a world of fashion and light.

In the sales areas as well, only LED luminaires are used. With a colour rendering index (CRI) of > 90, light from Oktalite ensures that merchandise is bathed in brilliant colours.

The lighting concept by Lichtkompetenz GmbH places the focus squarely on the fashions. The lighting concept was implemented using the LED recessed directional spotlight CARDAN SOLO and the LED contact-rail spotlight TARO MINI set in black ceiling channels. As the luminaire head can be turned by up to 80 degrees,
this spotlight also illuminates particularly highly-placed merchandise displays. This fashion retailer also depends exclusively on LEDs to illuminate its display window. Here, the LED spotlight TARO MINI is mounted on contact rails arranged vertically on the façade structure.

To set highlights in the display window, the spotlights in this zone are equipped with spot reflectors. A semicircular atrium occupies the centre of each floor.

There, radially arranged CARDAN SOLO recessed spots create a very special distance effect. The high general lighting level and the brilliant presentation of fashions make this flagship store renovated by Interstore Design and Schweitzer Project a true customer magnet.

Photos: Daniel Horn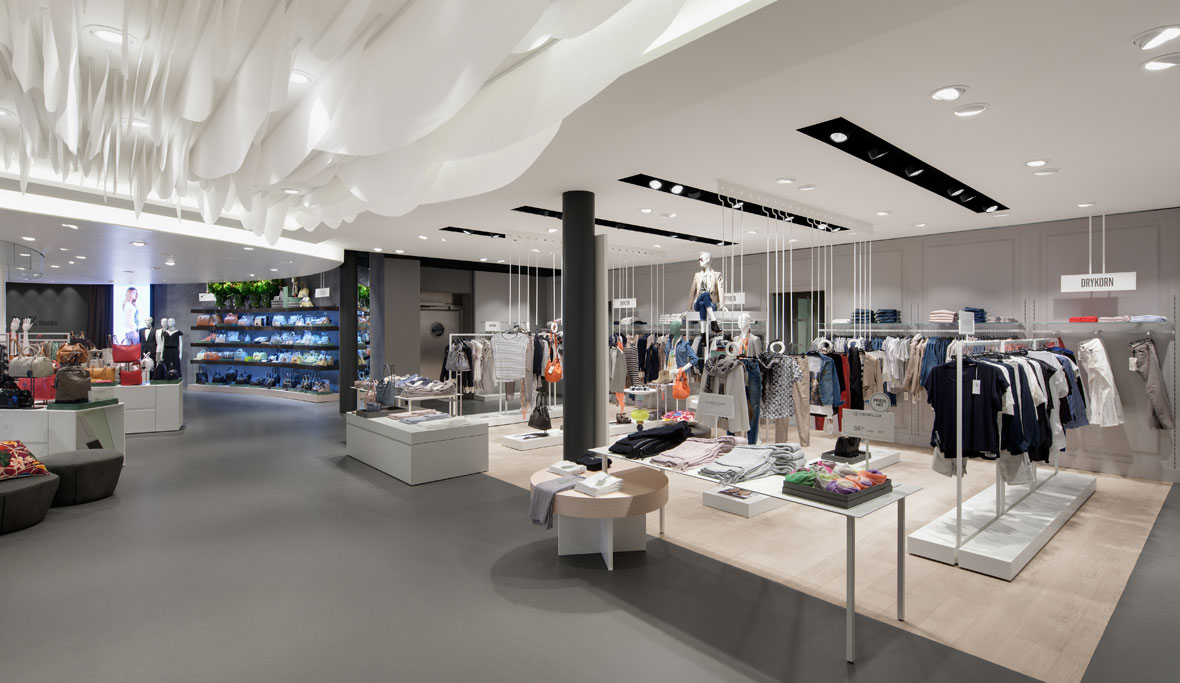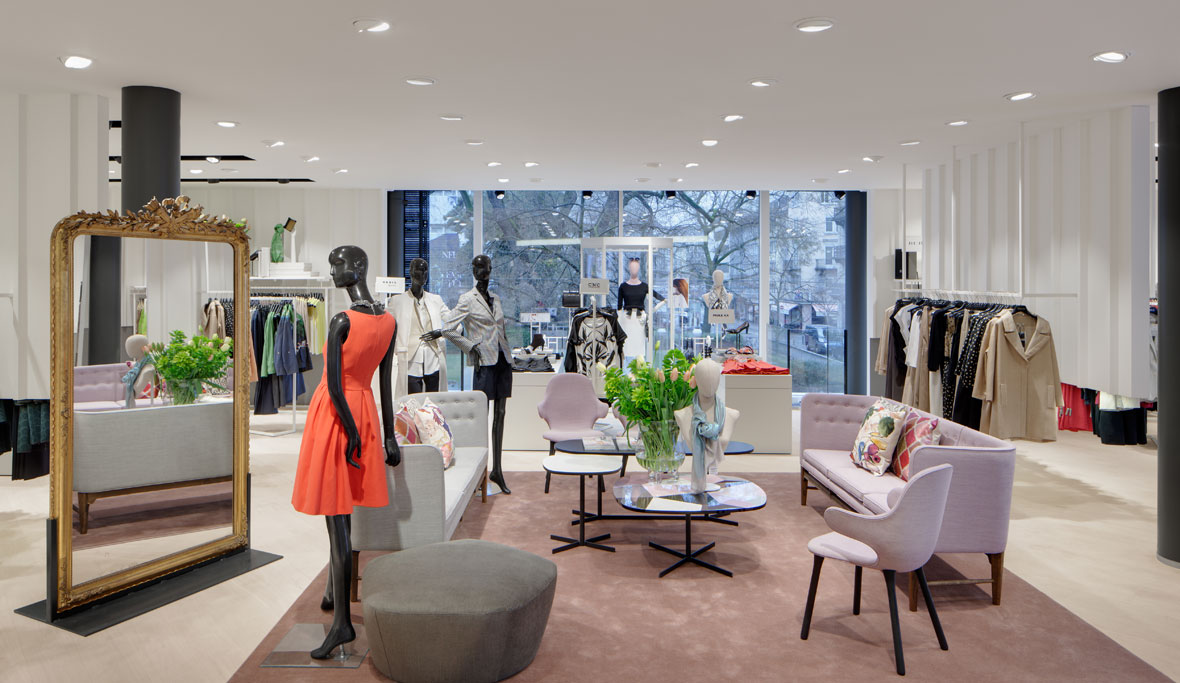 Oktalite
Oktalite has been illuminating retail spaces for over 30 years. Having specialised in this field, oktalite creates lighting concepts, develops cutting-edge standardised and customised products and provides service and support.

As a member of the TRILUX Group, it is a single-source supplier: in addition to effectively staging sales areas, oktalite is also able to provide optimised lighting solutions for both indoor and outdoor secondary areas.