Central England Co-operative Boley Park
Date

Category

Trilux Inspirations

Comments
Boley Park has recently become Central England Co-operative's flagship community store as part of a £3 million development. The new store features a redesigned interior, eco-friendly fridges, a free water refill station, a phone charging area, customer seating inside and outside of the store as well as self-scan checkouts. As part of this development the design team were looking to use lighting to enhance the modern, highquality feel and to draw attention to products.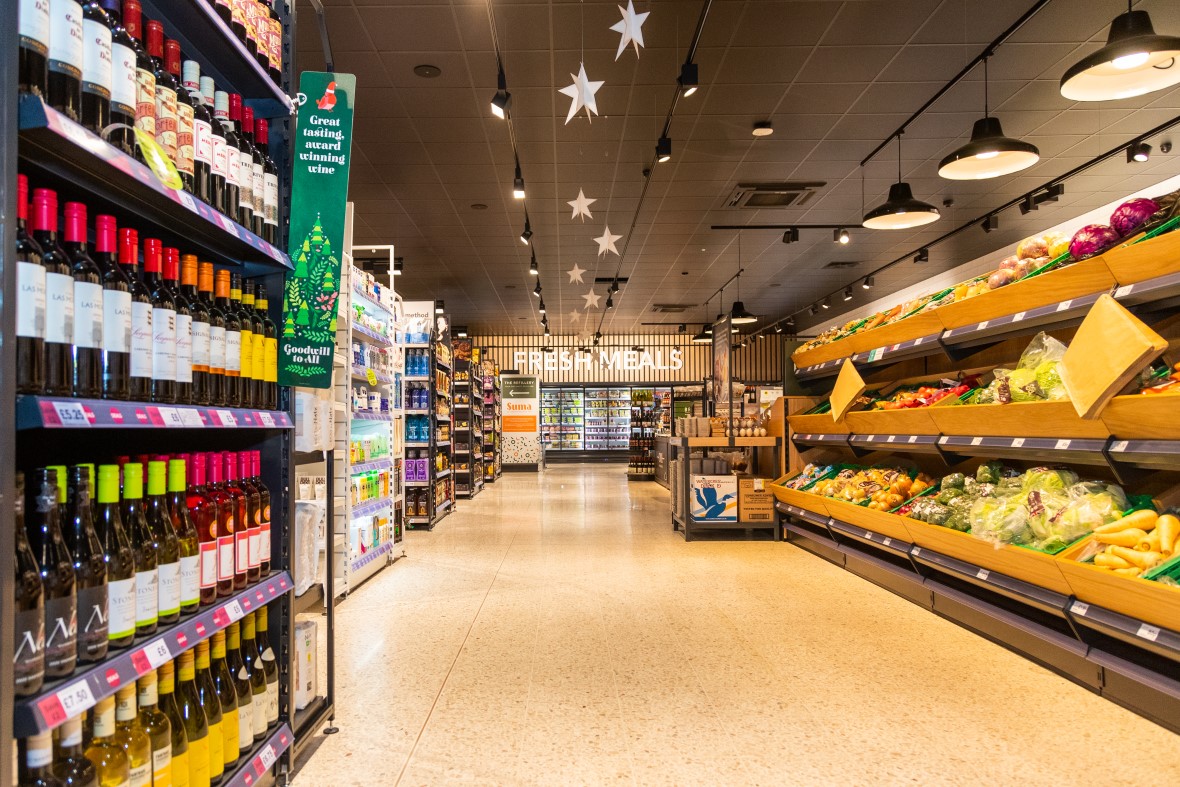 The Co-op design team had previously used spotlights to light their stores but found that the circular beams created non-uniform areas, with shading around the edges, and required additional lighting as in-fill. It was initially the square distribution of the TRILUX Grado range that caught the attention of the team as this meant spotlights could be aligned with no shading around the edges and the design of the units met the modern design ambitions.
However, the deciding factor to proceed with TRILUX was after seeing the quality of light from the Grado range, particularly the Brilliant Food option which has been used over the produce displays. It is important to draw the customers to these areas with the help of high-quality lighting. The LED module BRILLIANT FOOD now emphasizes colours even more expressively and whets the appetite for fruit and vegetables. Whites stay white whilst other colours are richer. Red shades, in particular, have an intense effect without being obtrusive.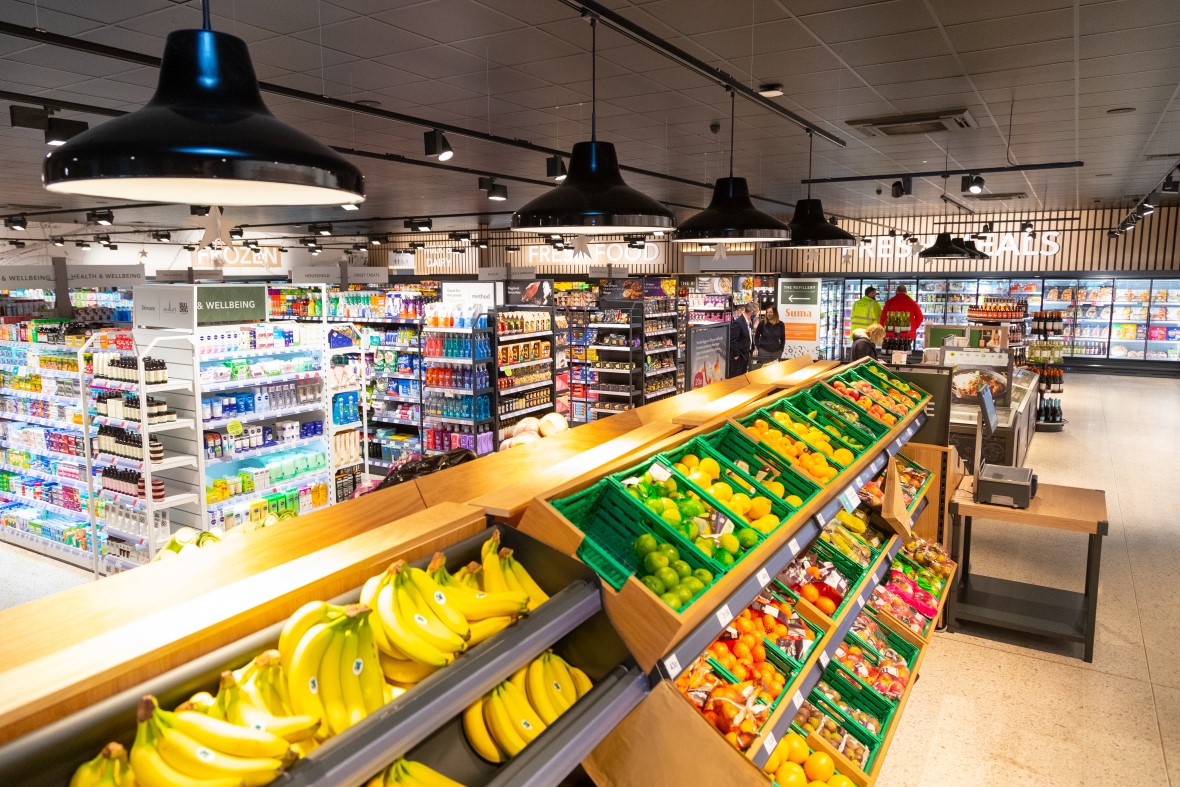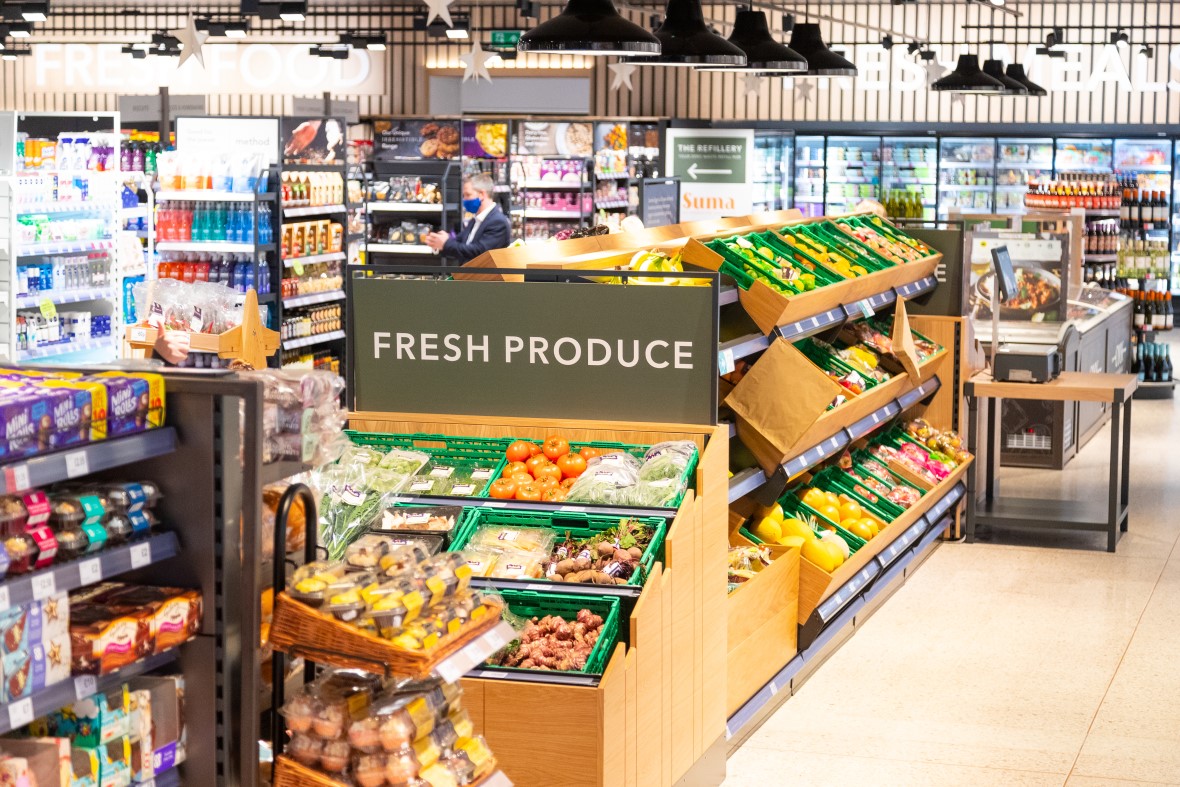 TRILUX also proposed lighting solutions and products for all areas, from the fresh food counter, assortment aisle and checkout as far as the car park, cold-storage room and office. The whole store has been lit purposely to highlight goods but create a variation in illumination giving personality across the space. Interest was added with the suspended Limba which gives a decorative feel whilst still providing very energy efficient lighting with good colour rendering.
'The impact of the store lighting on the customer experience is fantastic.' says Luke Olly, Energy and Environment Lead. 'On the opening day we had a lot of positive customer feedback on how good the look and feel of the store is and with a 60% increase on sales compared to the previous year, the retail team have been very pleased with the final results.'