University Griffith, Australia
A carpark as a model project
Date

Category

Trilux Inspirations

Comments
Australian university places its trust in TRILUX lighting expertise
Dream beaches, palm trees and adventure – the Australian City of Gold Coast in Queensland is not only a surfer's paradise and magnet to tourists but is also the ideal place for studying.
The Aragon T LED with IP66 protection rating, characterised by robustness and power, was installed in the parking areas of the lower storey to provide highly homogeneous illumination. The water-proof system with transparent housing also features simple mounting to the low ceilings.
The Mirona QXS LED represents maximum power. Its light is glare-free, uniform and particularly energy-efficient. Thanks to a compact construction size, the luminaire can also be used in areas with low ceilings. The LED luminaire creates a transition from daylight to artificial light in the parking levels which is especially soft to enable glare-free transitions into the artificial light zones for drivers.
The project serves as a model. "The construction authorities have indicated that all other parking garages on the Griffith University site should be uniform and should orient themselves according to the Gold Coast parking garage," informed Roland Poon – a clear case of setting standards with the new construction.
A host of knowledge-seekers are attracted yearly to the eastern coast on the fifth continent. Efficient and pleasant learning for the 44,000 students requires a corresponding infrastructure including a high-performance parking garage. One of the main aims of the new construction – use without any queasy feelings. The lighting specialist TRILUX took on the challenge.
The three-storey building with open architecture is anything other than just a dark 'block'. Sunshine, usually generously available, penetrates into the interior of the construction. Efficient and reliable lighting is indispensable with regard to its size and 24-hour operation. The decision was finally taken for Mirona LED and Aragon T luminaires from TRILUX because these offer high-performance features. "Especially in subtropical regions such as here with warm, damp summers and mild, dry winters, luminaires must withstand any weather conditions as well as the changeable climate," said Roland Poon from the TRILUX partner Raylinc Lighting in Brisbane. The LED systems also feature outstanding energy efficiency values and high lumen output.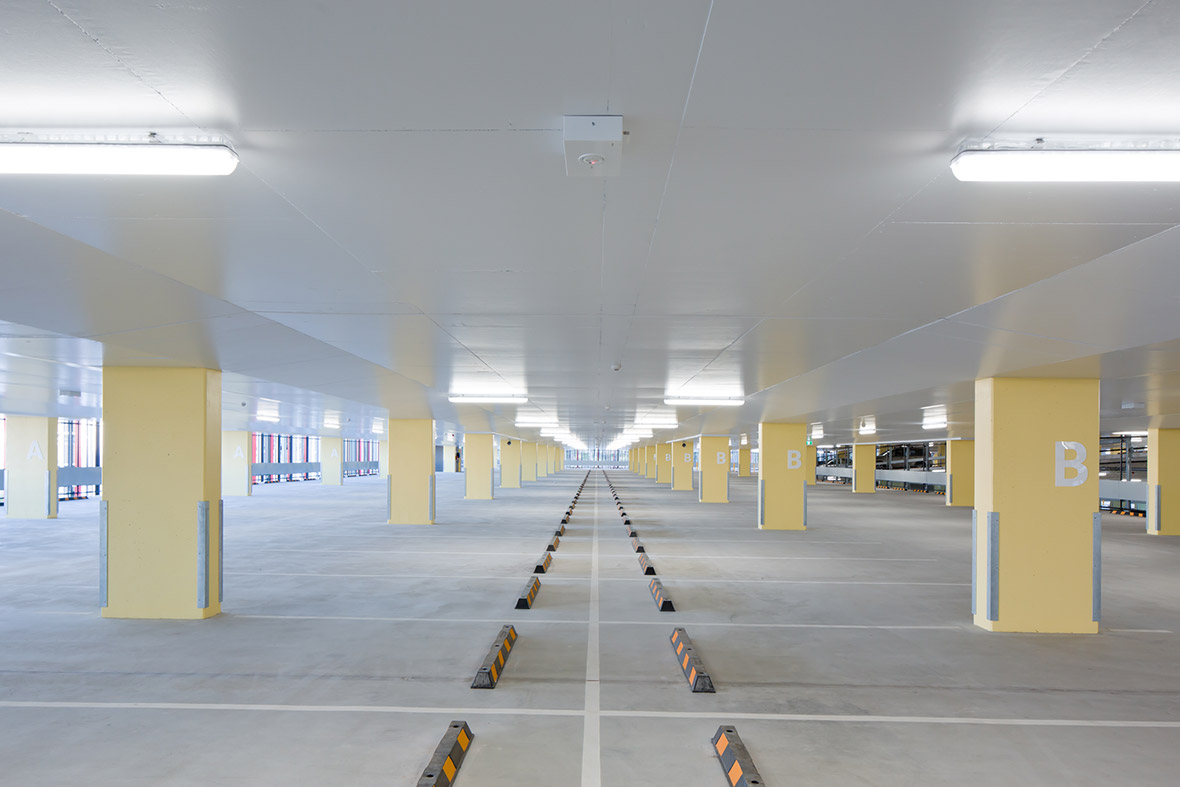 Radiant: the power of the Aragon LED ensures high luminous intensity.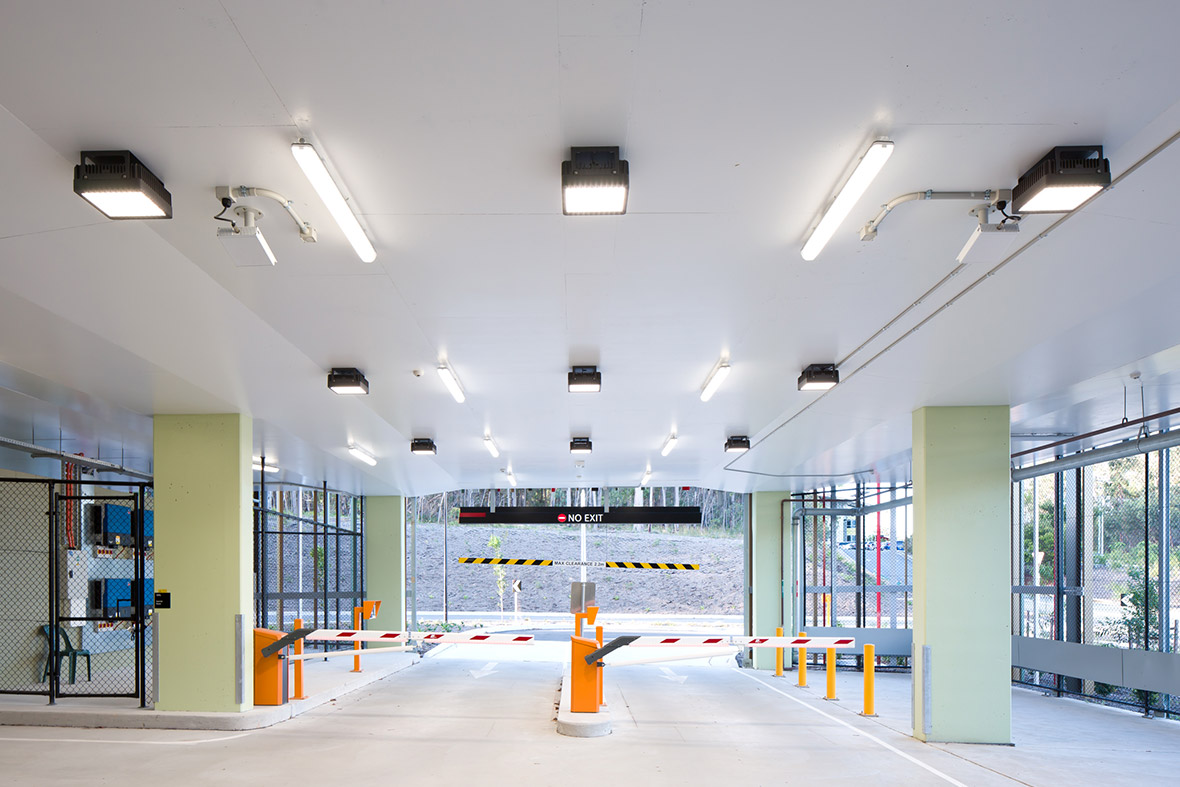 Mature technology: the Mirona LED features not only uniform light but also high energy efficiency.
Architect
The Buchan group, Gold Coast
Level 5, 64 Marine Parade
Southport QLD 4215
Electric Engineer
Hawkins Jenkins Ross PTY LTD
TRILUX product series
Aragon T 1200 LED
Mirona QXS LED