WMF – Fulda, Germany
Date

Category

Trilux Inspirations

Comments
In Fulda the first test store has now opened in which Oktalite aesthetically illuminates quality cutlery, fine glassware or coloured cookware. During lighting design the lighting experts decided in favour of a mixture of ambient lighting and accent lighting in order to structure the shop and provide the customers with orientation. For the ambient lighting the recessed luminaire VICO with frosted cover (2,200 lm/3,000 K) was used, while the modular spotlight system SISTEMA sets accents. In the process the lighting design
followed the goods presentation which, with "theme islands", provides main areas of emphasis. On the one hand, the goods are invitingly decorated on laid tables and, on the other, displayed on shelves. In order to illuminate the individual areas in keeping with the situation presented and nevertheless produce a uniform ceiling appearance, in each case SISTEMA was used, but with different lighting colours and beam angles. In this way each of the "theme islands" is provided with unmistakable and customised lighting and the store is at the same time given a homogeneous appearance.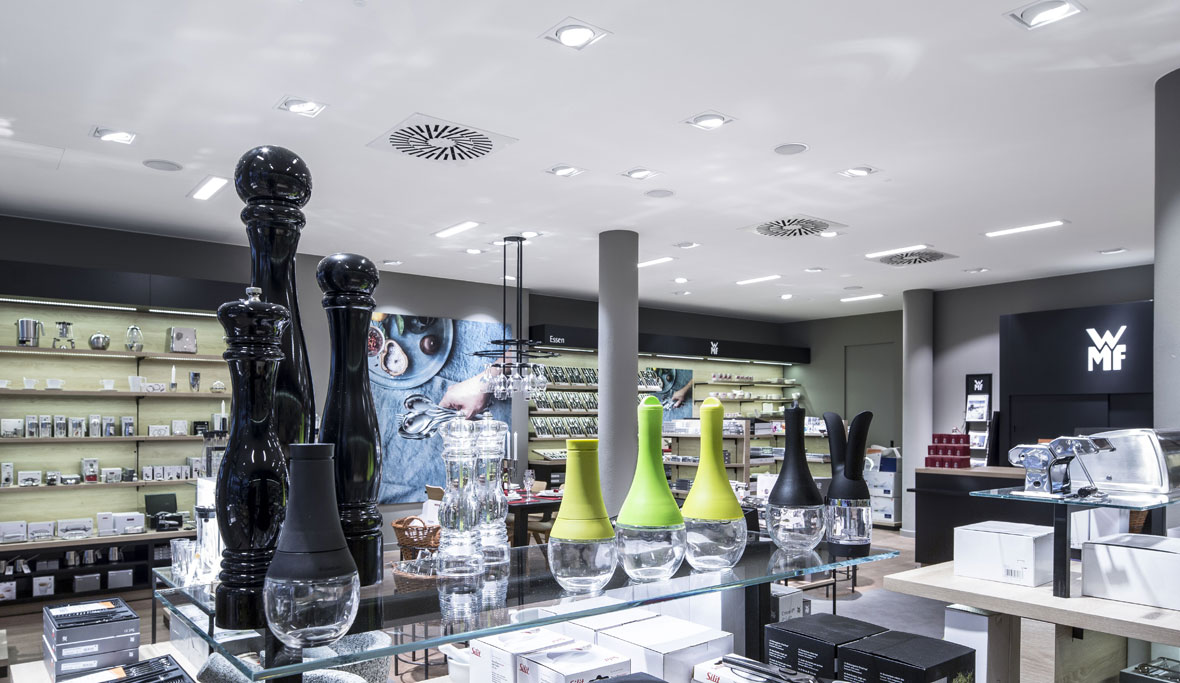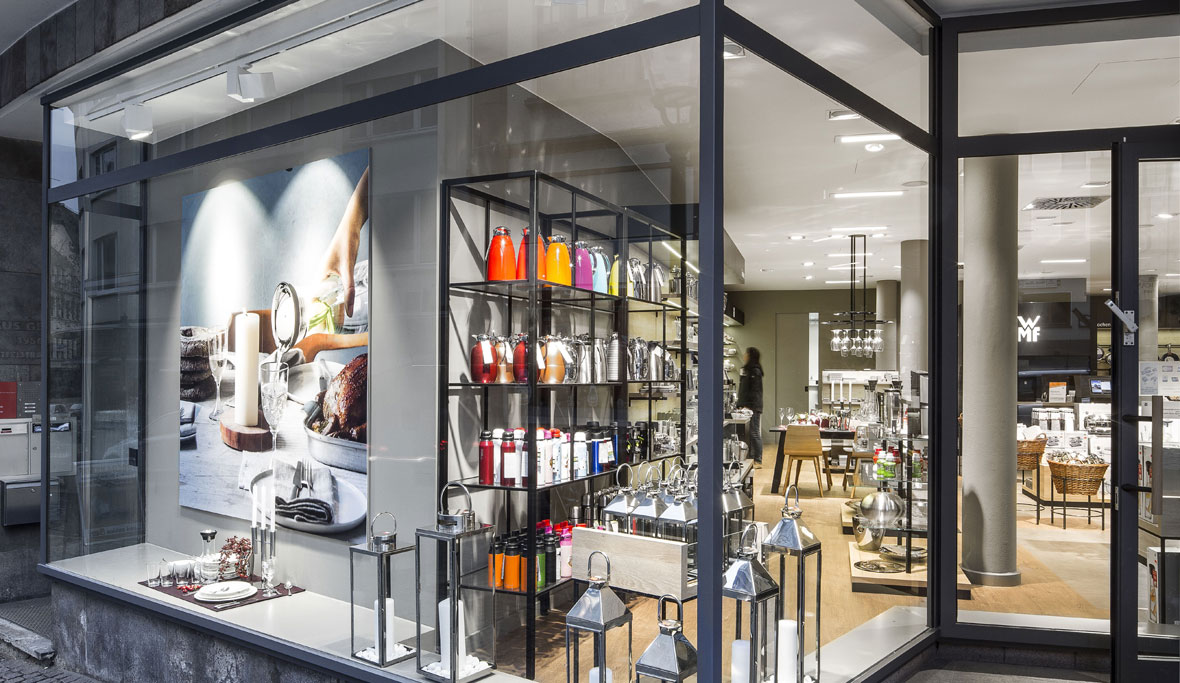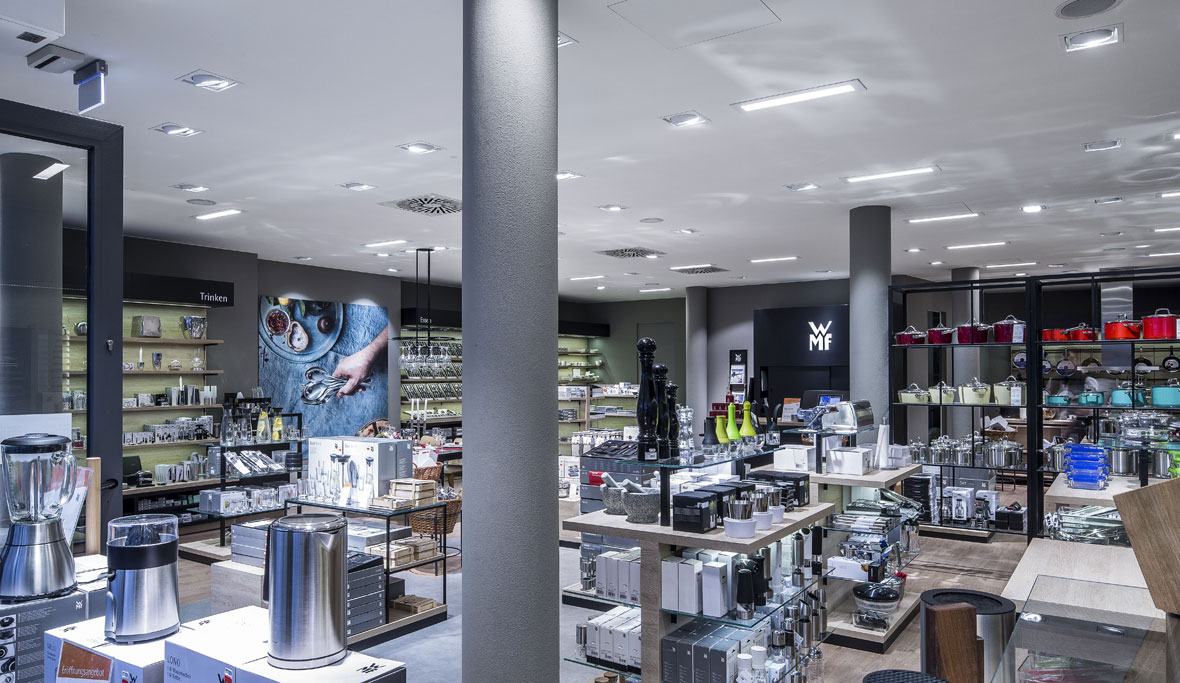 Oktalite has been illuminating retail spaces for over 30 years. Having specialised in this field, oktalite creates lighting concepts, develops cutting-edge standardised and customised products and provides service and support.
As a member of the TRILUX Group, it is a single-source supplier: in addition to effectively staging sales areas, oktalite is also able to provide optimised lighting solutions for both indoor and outdoor secondary areas.