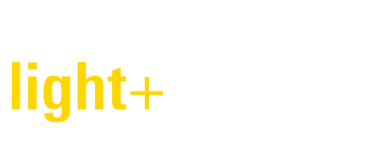 March 08 - 13, 2020

Stand D11/E11 | Hall 3.0
Experience individual light
for today and tomorrow
TRILUX at Light + Building 2020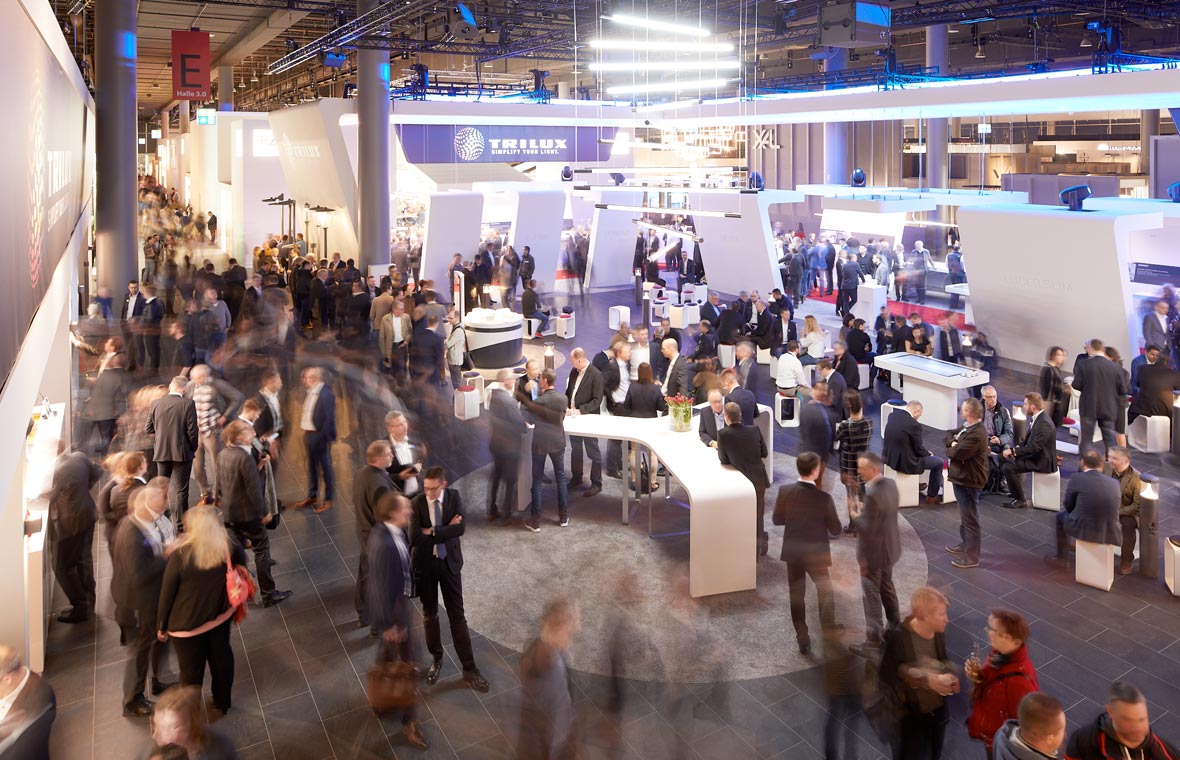 Visit us at Light + Building 2020 in Frankfurt and we'll show you our vision of the light of the future: light that's individual and supports people in all situations of the day, light that's networked and light that's inspiringly simple for you.
This is TRILUX SIMPLIFY YOUR LIGHT.
Come with TRILUX to Light + Building 2020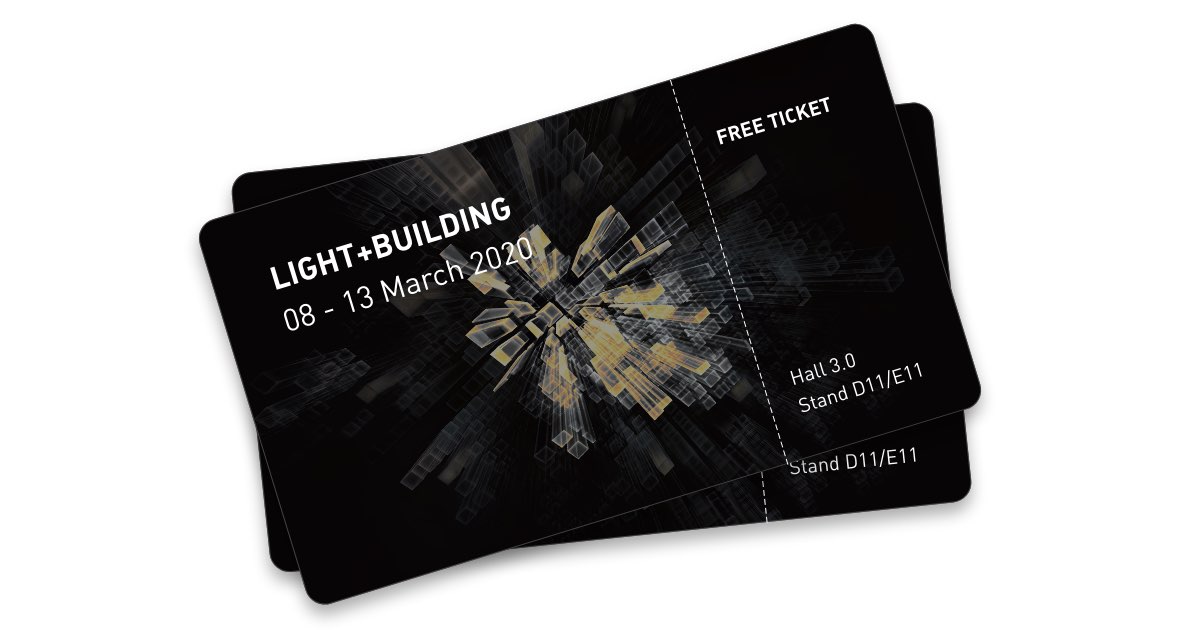 Secure your day ticket and visit us at the light+building 2020 in Frankfurt. With the following steps you can easily get your day ticket:
Come with TRILUX to light+building
Small bites, big Benefits. Satisfy your thirst for knowledge with TRILUX Light Snacks. You can expect regular updates in a short and compact form on trends in the lighting market, new products, academy offers and events. Benefit from the knowledge of the TRILUX experts.
Register for free with TRILUX ONE and secure your personal day ticket. Here you can find out everything important about the programme, the planned lectures, as well as registrations for the Light Night and other evening events. In TRILUX ONE you can expect practical functions and services for your daily business. For example, you can view orders, check the status and track delivery dates.

Subscribe now

Registration