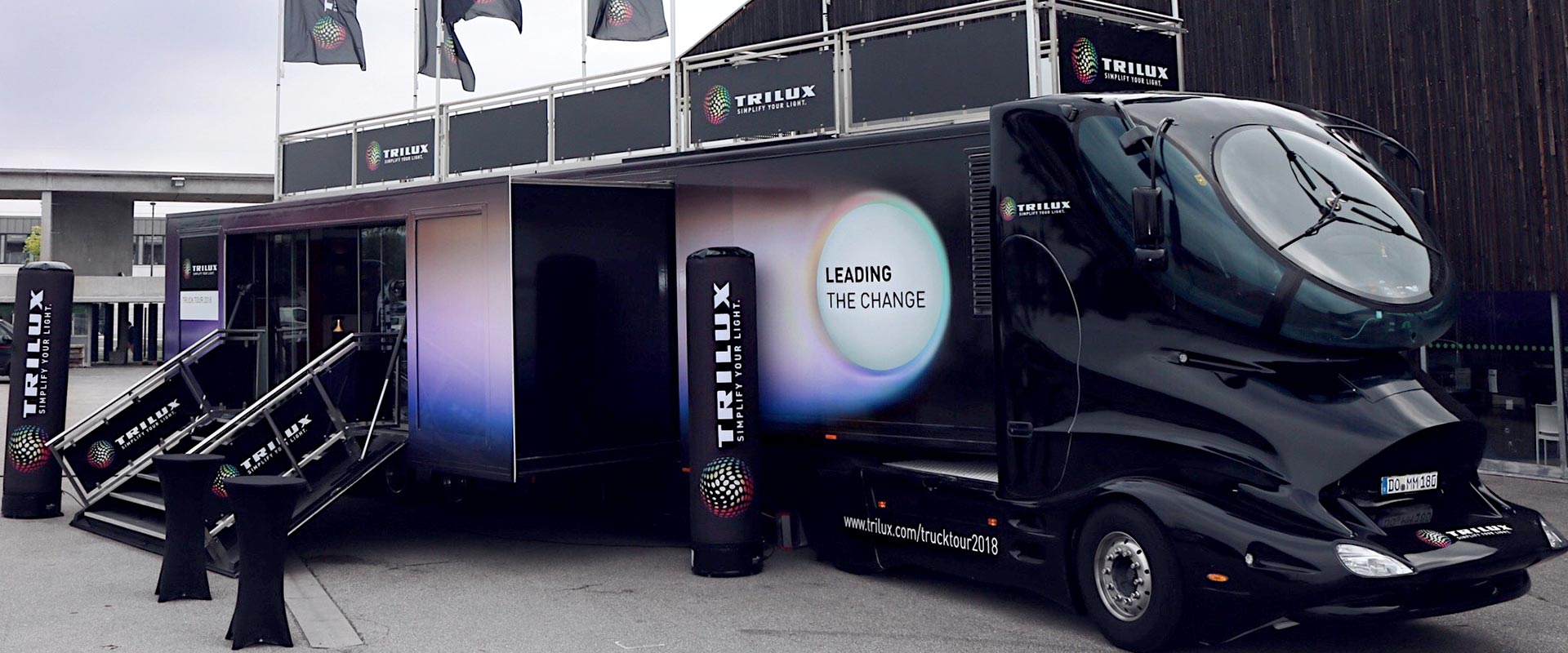 Light + Building 2018 was eventful, inspiring and ground-breaking – and it doesn't stop there. Allow us to exclusively present you with the highlights during our Truck Tour, with over 40 stops throughout Europe.
Feel, see and experience how tomorrow's technologies can already transform your company today, and how much more than just lighting can be created from light. Opportunities, trends and innovations are changing our world and TRILUX offers professional services and solutions for your change. At our Truck Tour, we are presenting industry innovations from Light + Building which make the fascination of light utilisable – simply and individually.
The map below indicates stops near you. After registering via the contact form, you will receive more detailed information shortly.
We are bringing the light and services of the future almost to your doorstep, and we'd be delighted to see you along our route!