MASSIVE, INNOVATIVE AND NETWORKED LIGHTING SOLUTIONS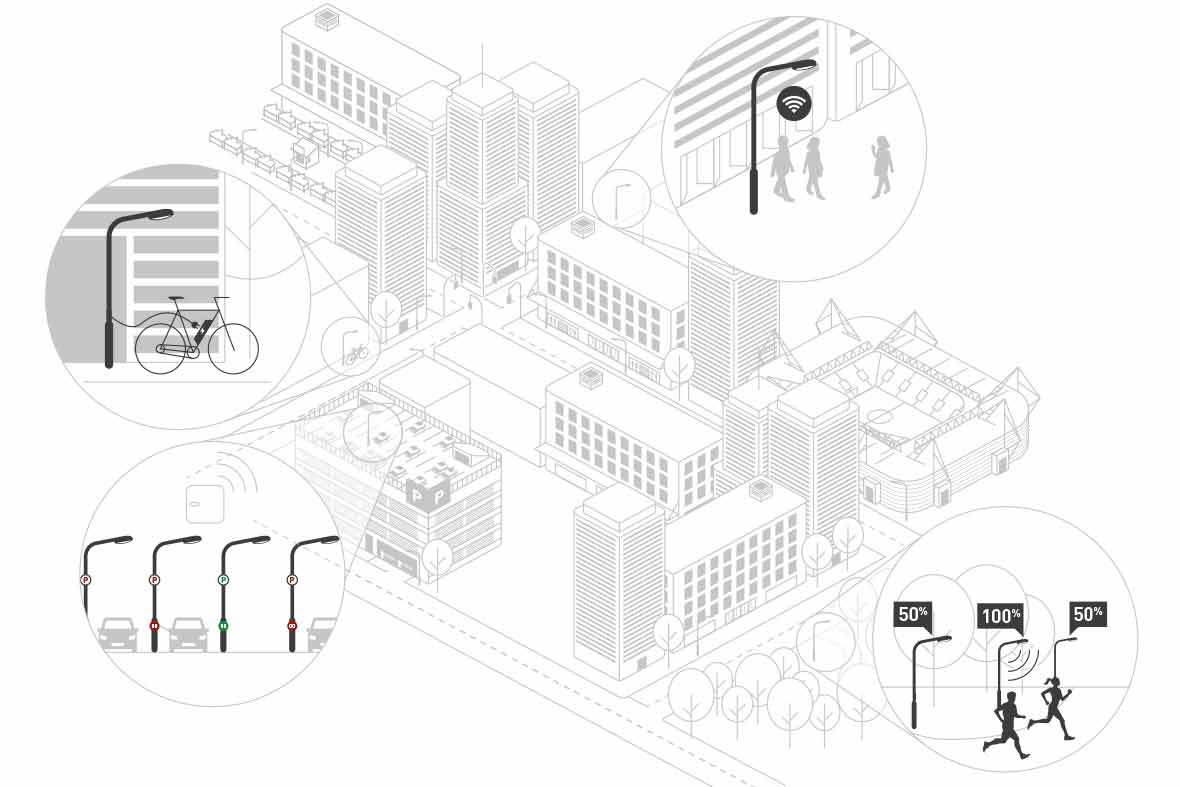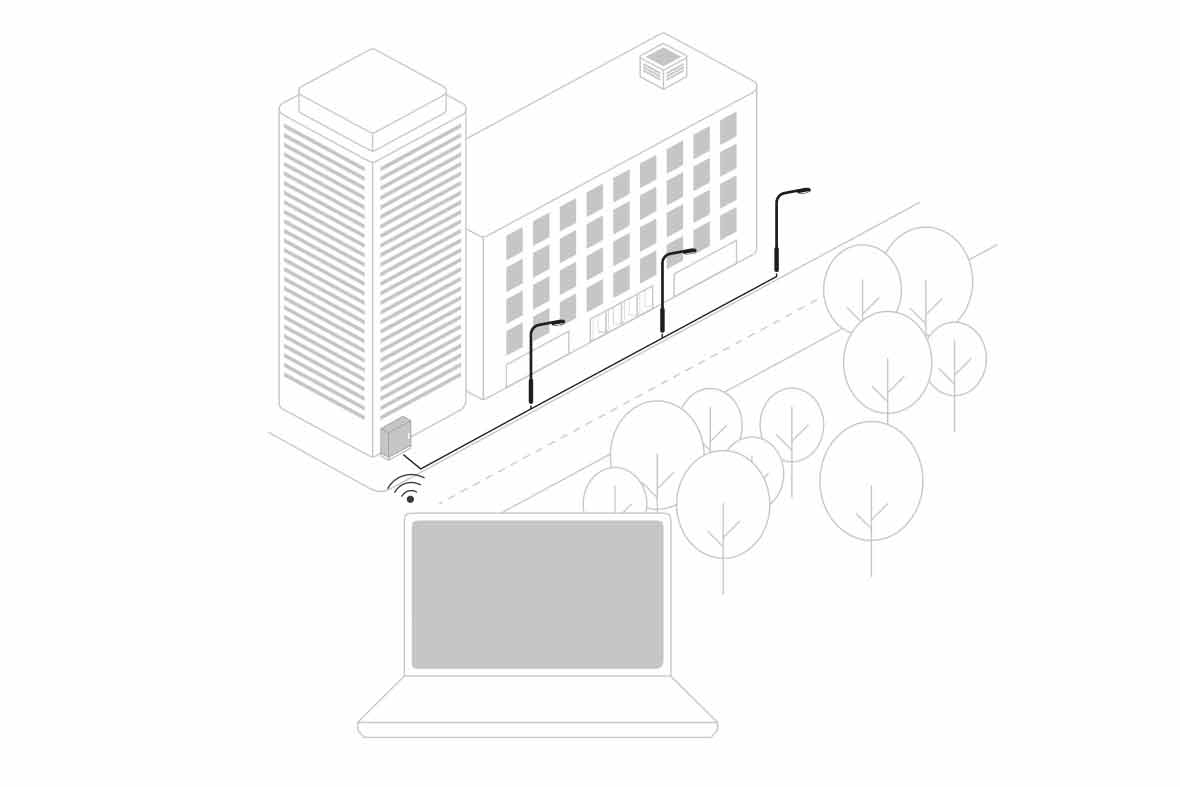 Powerline light management
Existing electricity grids can be used by Powerline technology for establishing a data transmission network.
Light management radio settings from the office
The user-friendly interface enables configuring, analysing, controlling and monitoring of luminaires from an office. The associated software provides an overview of the complete lighting installation, thereby guaranteeing optimum maintenance planning. All data is transmitted in encrypted form to protect the system from unauthorised access. A PIN code provides further protection from third party access.
Your advantages with LiveLink Outdoor
Protect the climate and the environment
Ensure operational efficiency
Design the infrastructure to be future-safe
Three possible light management solutions
Sensor single solution
Self-regulating system
Web-based system
Applications
Suitable for single, independent light points
Suitable for smaller projects
Industrial facilities, parking lots and minor roads
Suitable for large installations
Locations with high volume of traffic, main roads, residential and industrial areas
Benefits
System-independent single solution for individual light points
Ideal for small isolated solutions
Low-cost entry-level variant
Protected, individual system
Ideal for pilot installations
Ideal for large installations
Protected, individual system
Data in real time, statistics and analysis options
Control cabinet solution can be integrated
Functions
Motion detection and dimming
Configuration of dimming level
Grouping of luminaires
Individual configuration of each luminaire
Grouping of luminaires
Individual configuration of each luminaire
Error message notifications
Configuration, control and monitoring of luminaires
Smart Outdoor
effective and environmentally friendly
Networking via the LiveLink Outdoor lighting management system​
Luminaires were equipped with a sensor for presence detection ​
Reduced energy consumption of the system "in idle state" due to individually selected dimming profiles​
Dimming to 50% of the basic brightness when nobody is in the detection range of the sensors​
Reduction of the base level to 10% during the night hours (22:00 - 05:00).​
If a person is detected by a presence sensor, the illuminance of the affected luminaire increases to 100% for 90 seconds​
Demand and accompanying lighting​
Communication /activation of two light points