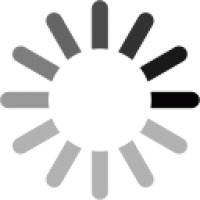 Newsfeed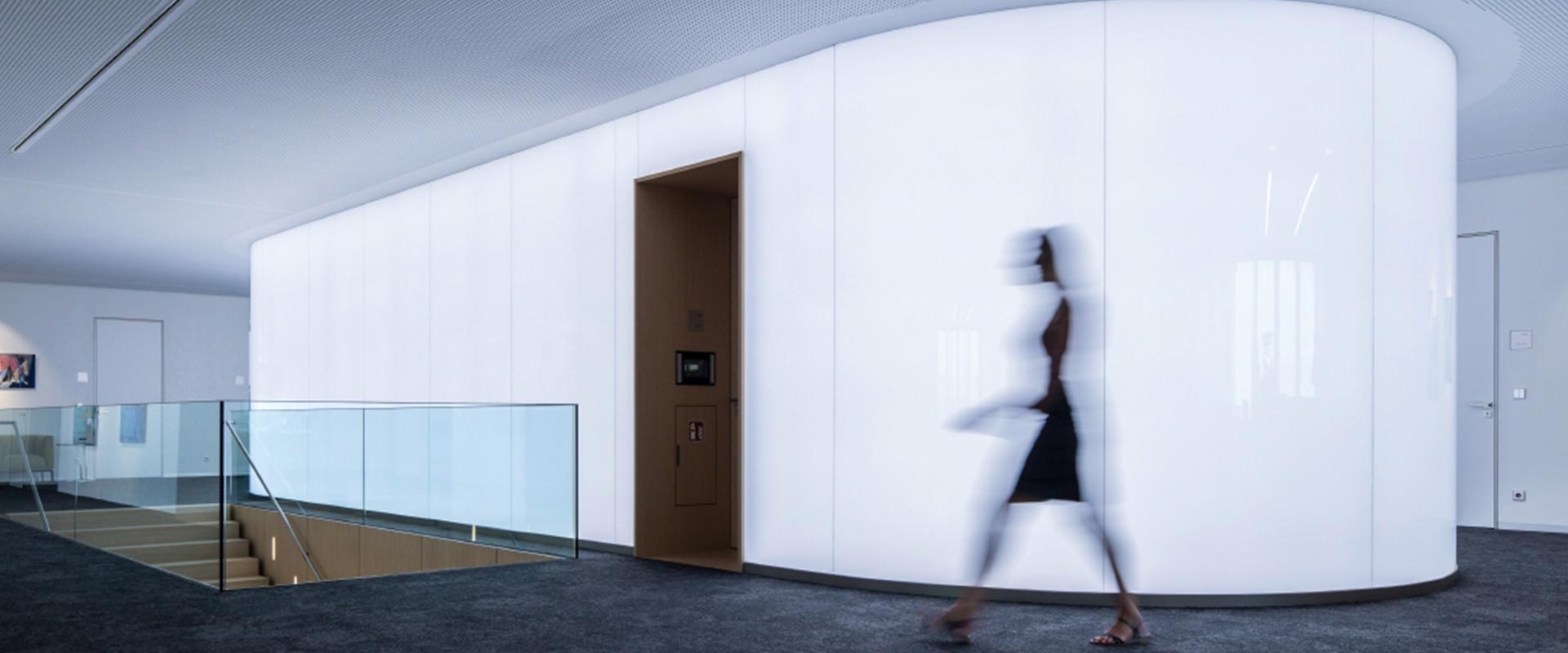 LED luminous wall Koblenz
Natural spectacles in the depth of a room
A large LED generates 'daylight' in an executive suite. For buildings with particularly large floor areas, side windows often don't allow enough daylight into the furthest depths of the room. In the case of this project, the central foyer was originally completely cut off from day light.
GET MORE INFORMATION
Find more information about the reference LED luminous wall Koblenz, Germany here.
More information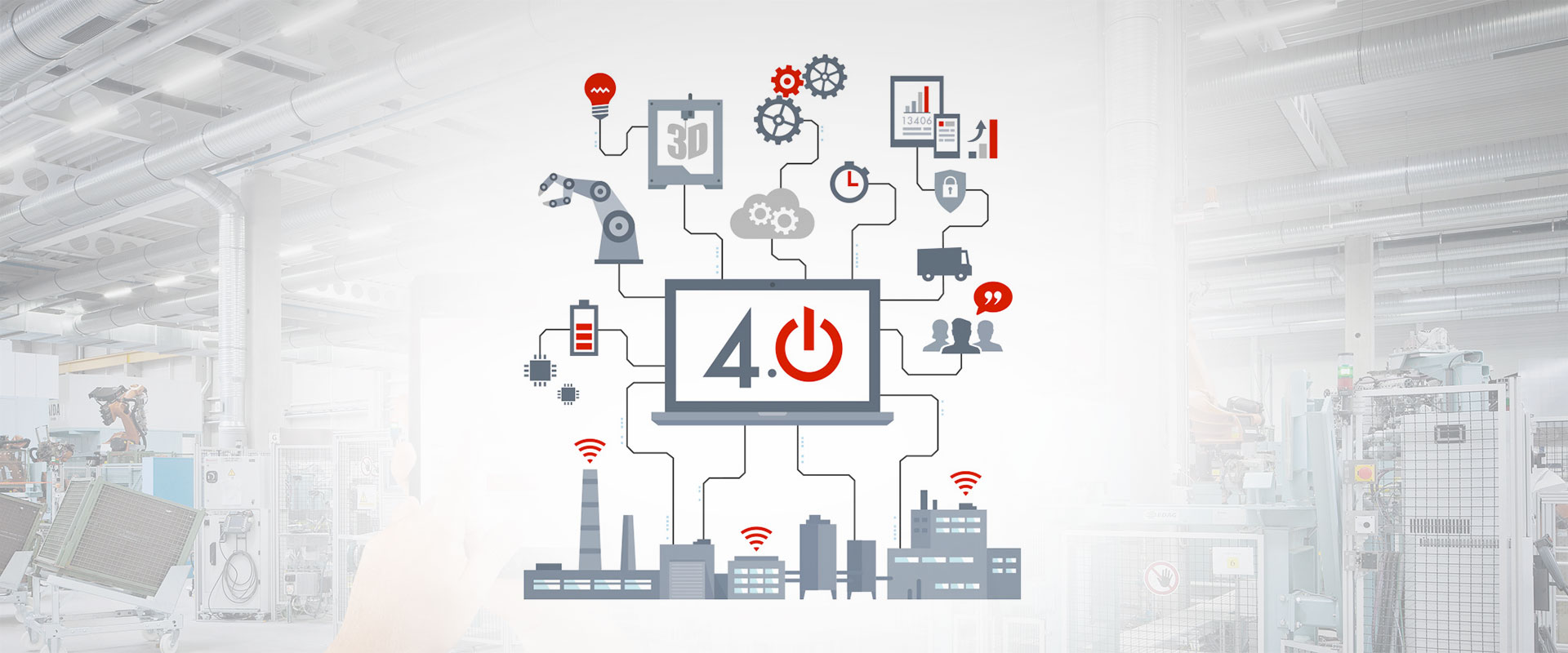 Industry 4.0
The world is becoming increasingly networked – and not only in domestic surroundings where the smartphone carries out ever more tasks. This trend is also progressing in the industrial sector, from data management and purchasing to controlling other devices. Such developments are summarised with the term "Industry 4.0". Industry 4.0 describes the combination of an intelligent organisation of components, products, production processes and people participating in this. TRILUX thinks in terms of systems. This provides a solid basis for the needs of Industry 4.0: the connection systems for premium luminaires are very diverse, ranging from sensors and light management systems to cloud services.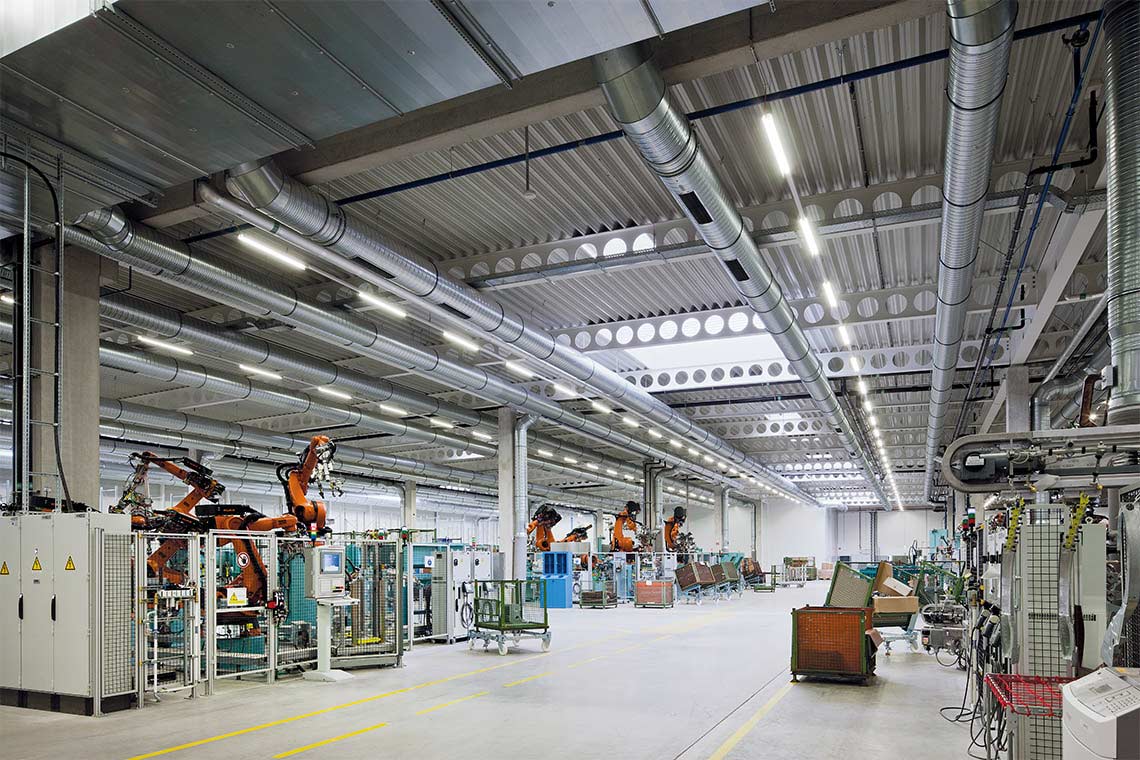 Optimum Light
The efficient recording and use of data in the future will provide light that is optimally adapted to individual work processes.
Cost advantage
Technically optimised maintenance, improved energy efficiency and situation-controlled lighting enable the optimum control of costs.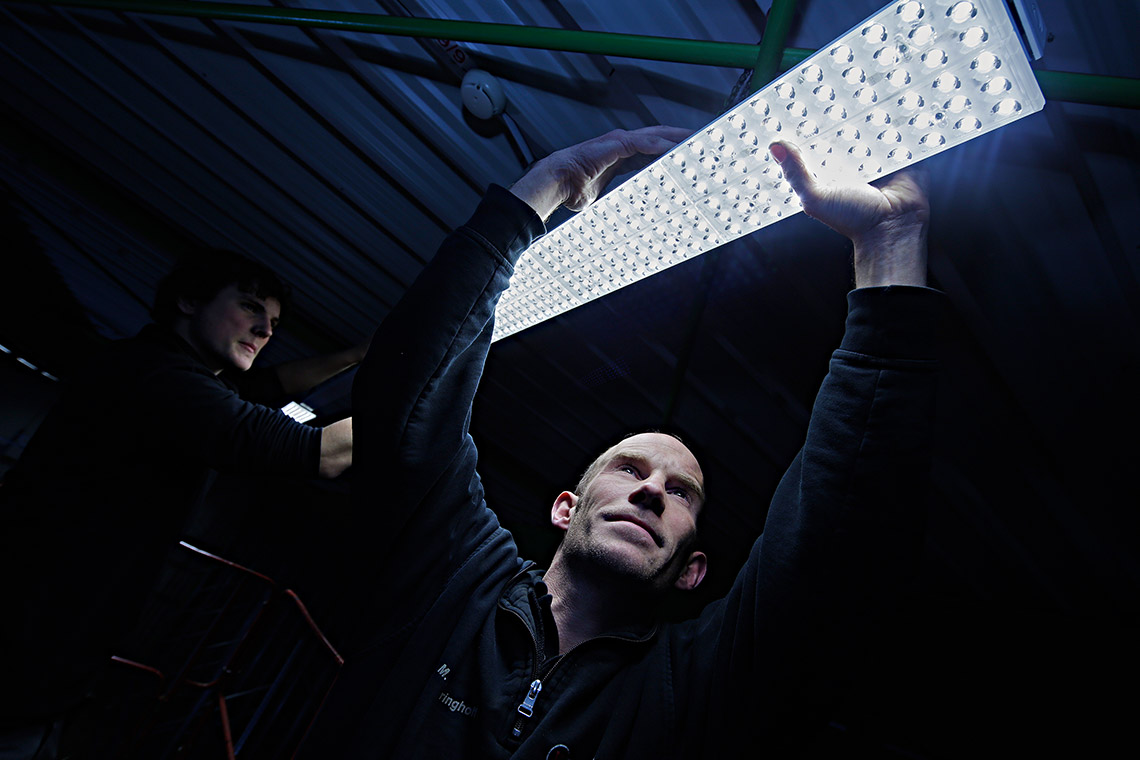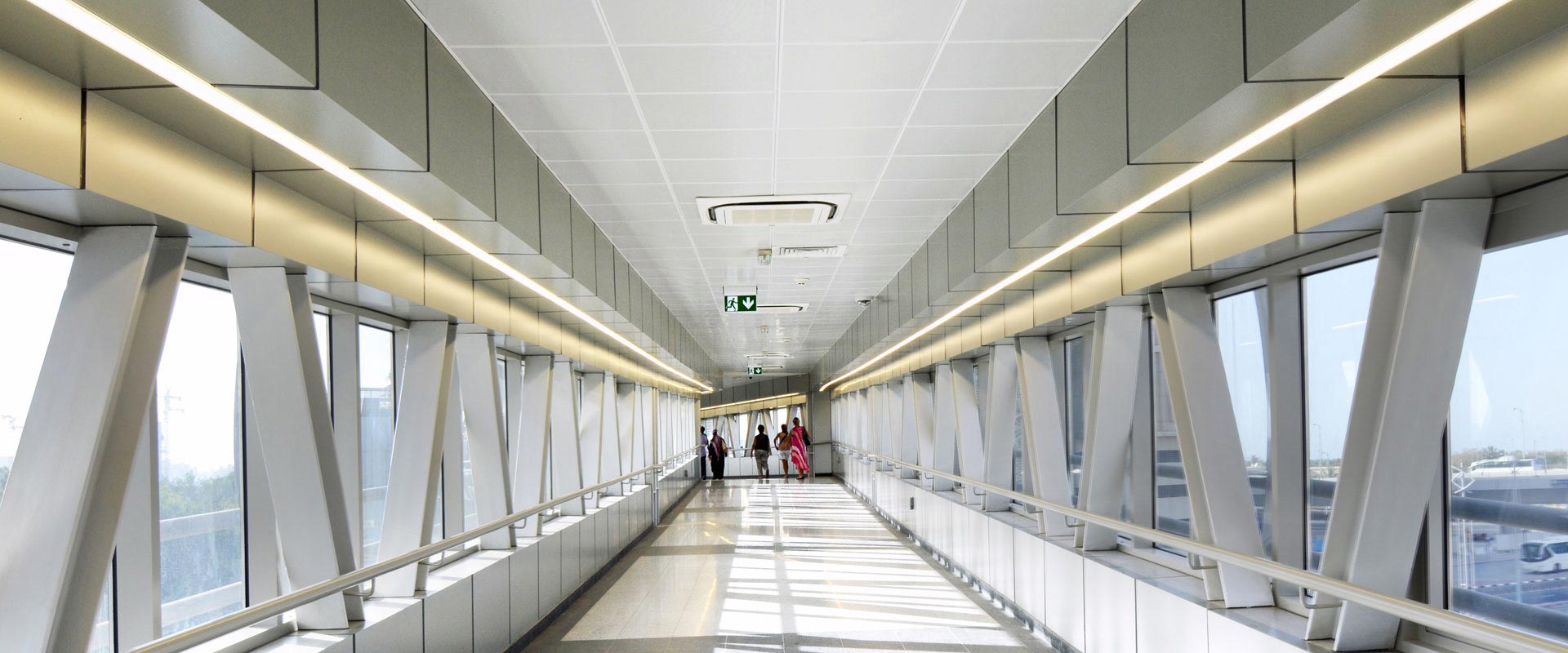 Solvan Flow LED
The all-round talent for greater planning flexibility
Architects, designers and operators are given maximum flexibility with the Solvan Flow LED. Accents are set as a single luminaire, and seamless continuous lines without shadow gaps can also be simply created. Further diversity is provided thanks to flexible mounting methods, various lumen levels and different optical systems. Compatibility with light management systems makes the intelligent all-rounder the ideal start for connectivity. Solvan Flow received the iF Design Award 2016.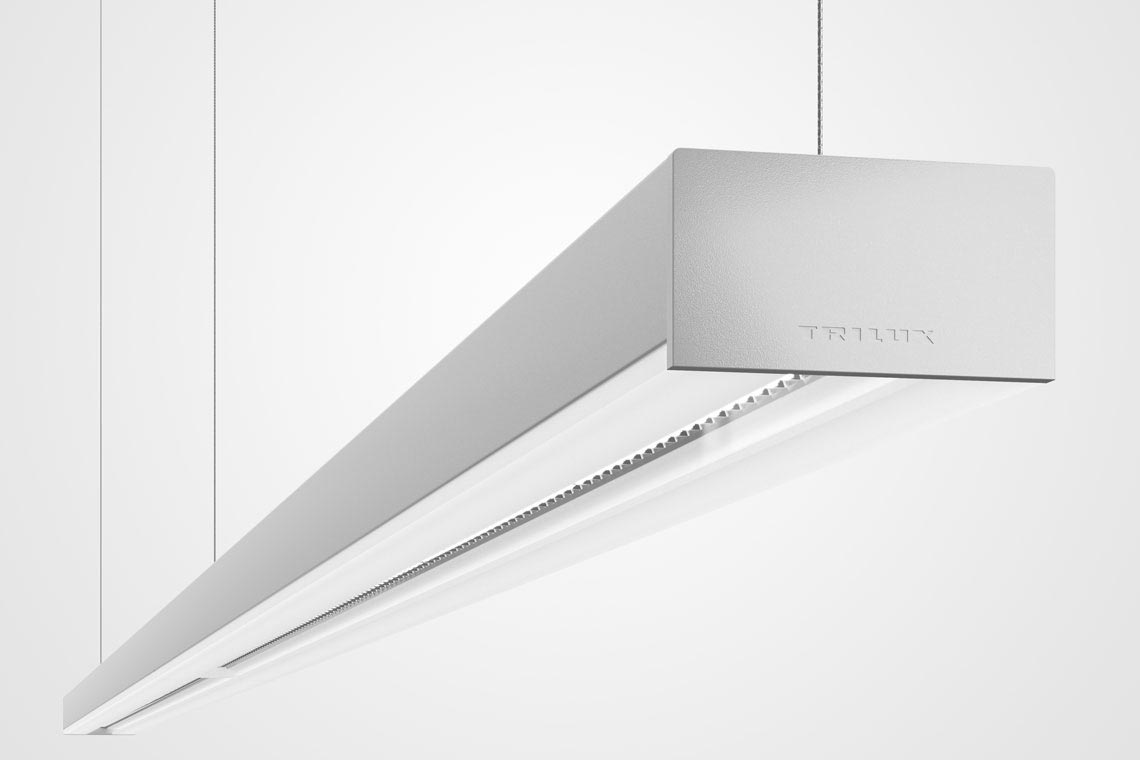 Planning diversity
The Solvan Flow LED can be used as a single luminaire (recessed, surface-mounted or suspended version) or as a seamless continuous line, providing uniform lighting installations using only the Solvan range. The UGR 19 version is also suitable for areas wherecomputer screens are used. With various accessories, the Solvan Flow LED can be modified for installation in various ceiling systems.
Flat design
With a height of just 45 mm, the luminaire blends discreetly into the background.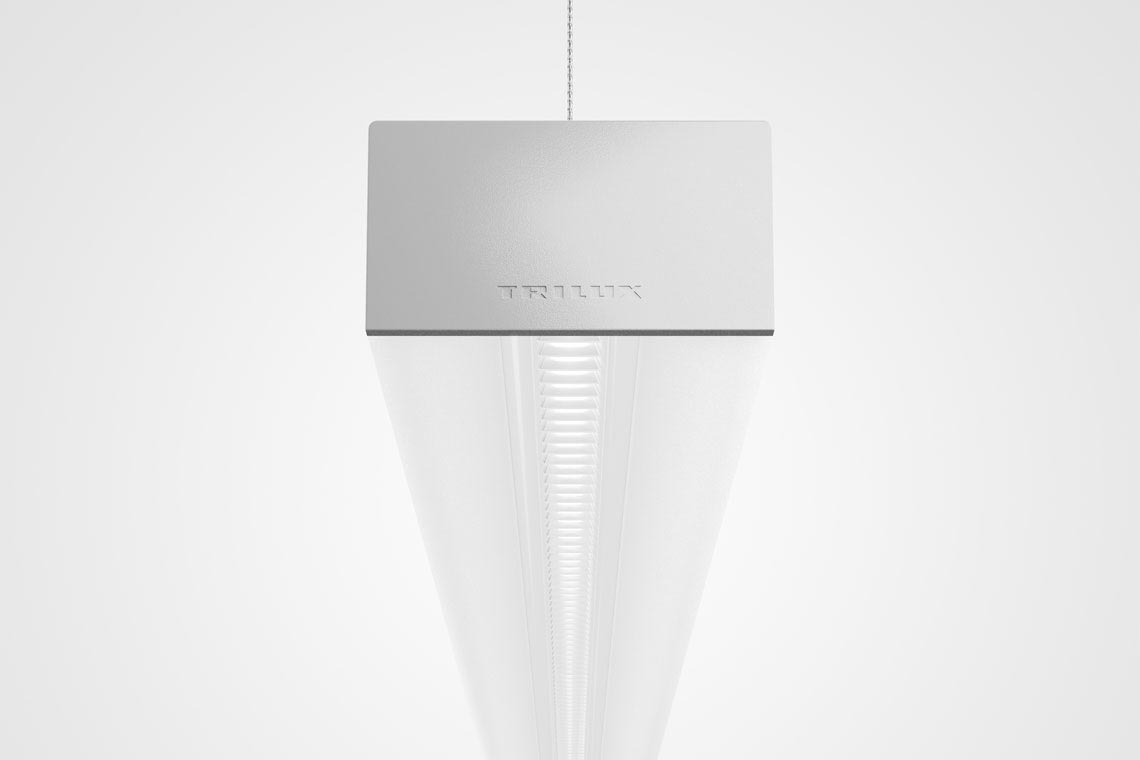 TRILUX LIGHT CONNECTS
from 13th to 18th March,
2016 at Light + Building in Frankfurt, Germany.
Secure your day ticket now and discover intelligent, networked and fascinating light.
Light + Building Tickets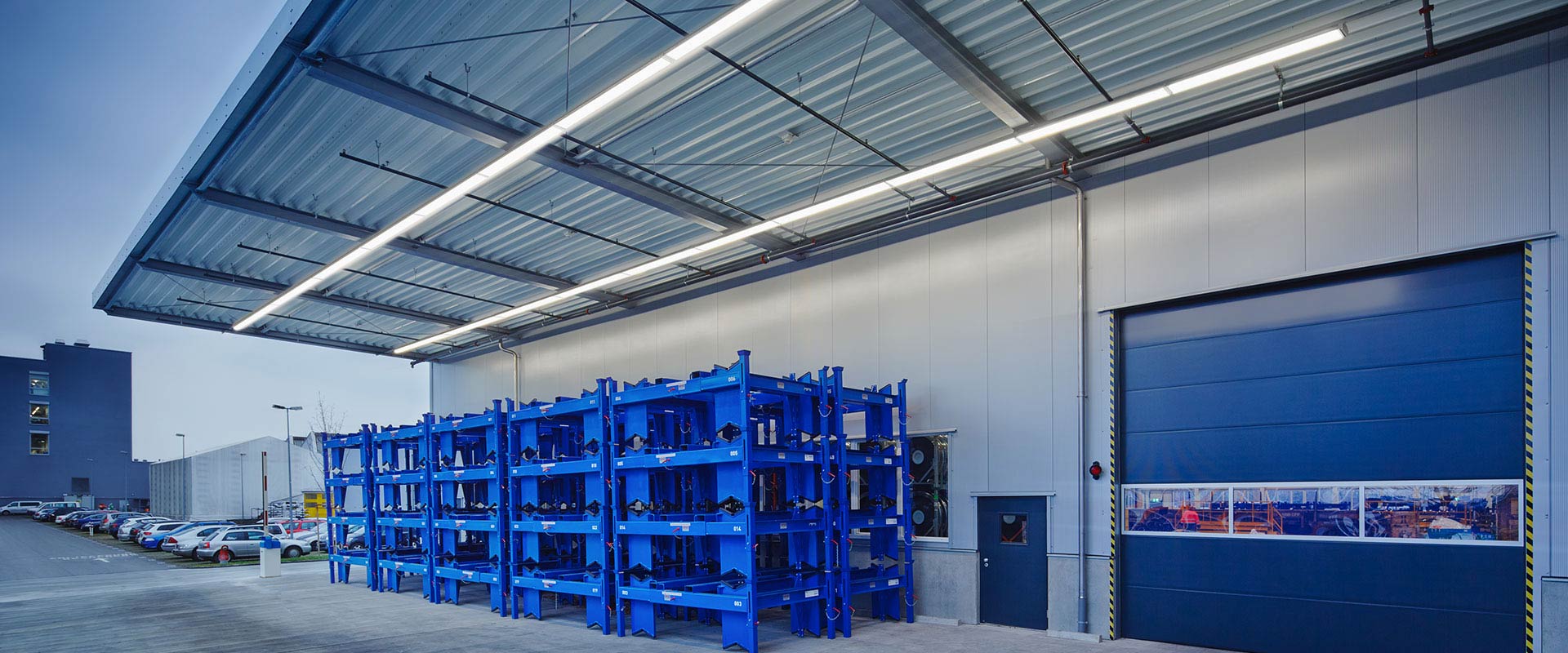 E-Line LED
A continuous line for every application
The E-Line LED marks the era of LED efficiency across many applications: thanks to selectable lumen levels, optics and protection ratings, the continuous line can be adapted more quickly to application-specific requirements. As a HACCP-compliant solution, the trunking can now also be specifically used in the food industry. In cold stores or canopied outdoor areas for example where high protection ratings are needed, the E-Line version with IP54 protection (protection against dust and spray water) is a highly reliable solution.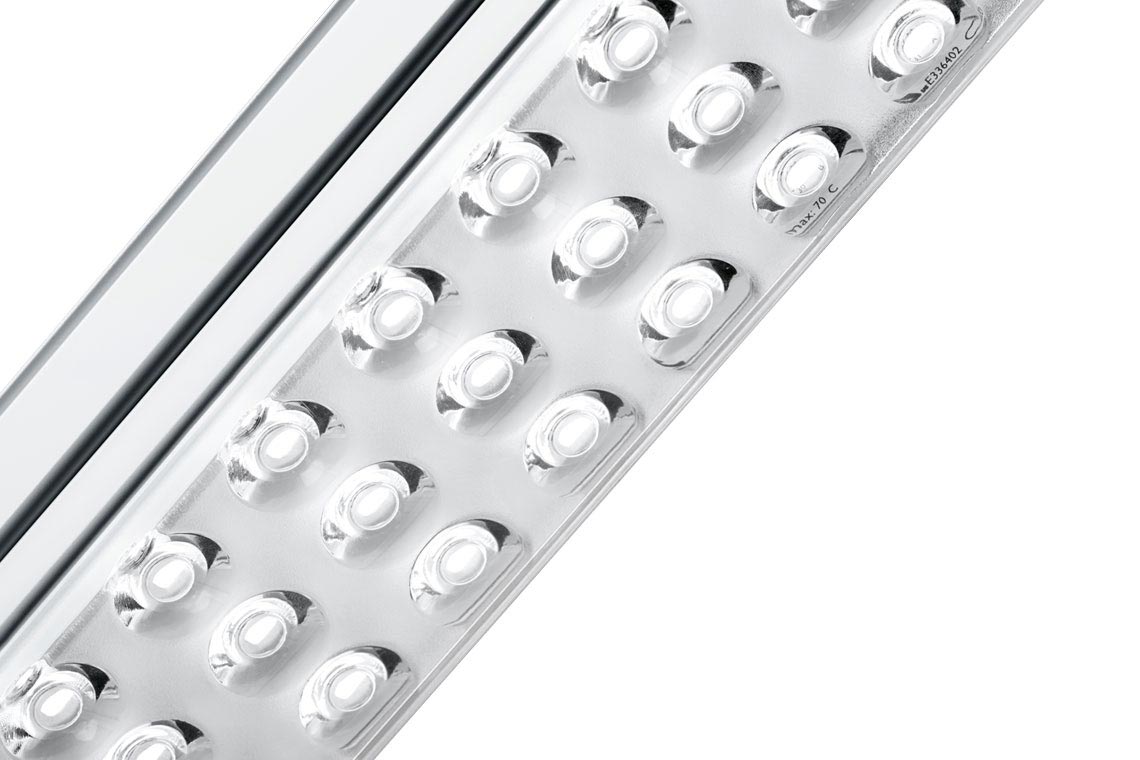 Problem-free maintenance
The smooth optic simplifies and accelerates any cleaning work and thus reduces maintenance costs while guaranteeing a uniformly high quality of light.
Tough and reliable
The E-Line LED is available in two protection ratings. The version with IP54 protection is dust and splash water resistant and takes the standard LED gear tray. Only new accessory components (mounting profile, cover and gasketing) are required. With HACCP compliance, the E-Line LED also meets more stringent hygienic demands for the food industry.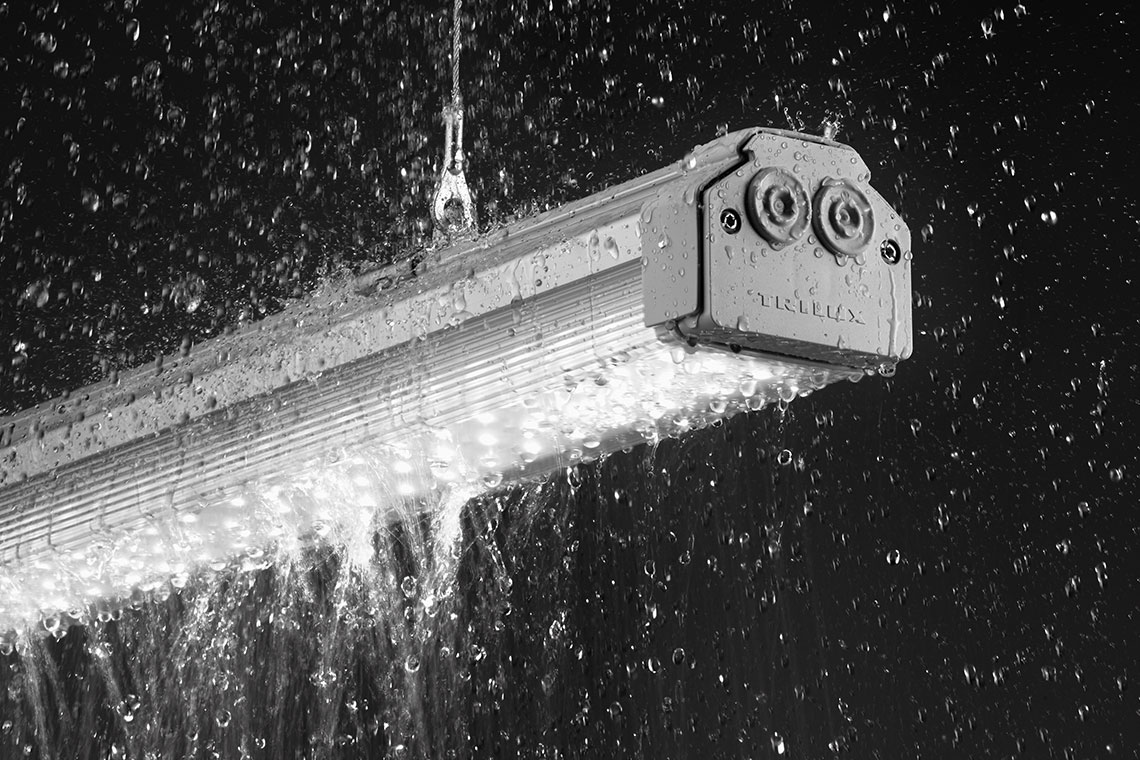 TRILUX LIGHT CONNECTS
from 13th to 18th March,
2016 at Light + Building in Frankfurt, Germany.
Secure your day ticket now and discover intelligent, networked and fascinating light.
Light + Building Tickets