Gatra AG - Effretikon, Switzerland
Date

Category

Trilux Inspirations

Comments
For the company headquarters of Gebrüder Andres Transport AG (Gatra AG) in Effretikon, Switzerland, a town with a good 11,000 inhabitants, the local company of HLP Architekten designed a new bus depot, which went into operation at the end of 2012. A prime concern for Gatra was that the building should be practical and functional on an everyday basis.
More than a century ago, Arthur Andres laid the foundations for the company in Egg/Forch, Switzerland in the form of the haulage business that was attached to Restaurant Rössli. Today, the company has a payroll of over 200 and is headquartered almost 20 kilometres to the north in Illnau, Effretikon. The "town in the country" lies midway between Zurich and Winterthur in the Canton of Zurich and has excellent public transport links. Part of the public transport in this region including connections to Kloten Airport, are handled by ATE Bus AG, part of Gatra AG.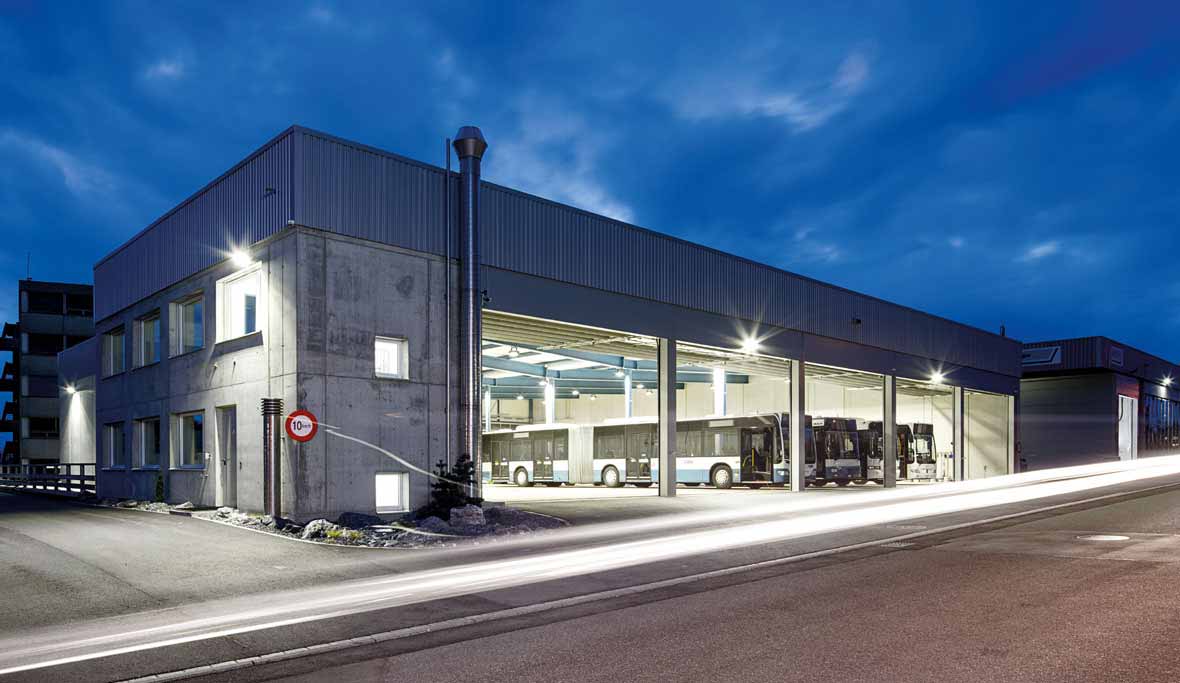 Its new building has over 2,800 square meters of gross usable floor space and features a large depot for 30 buses, an office, social and recreation rooms and an underground car park. The bus drivers park their own cars there; given their irregular working hours staff mobility is very important to the company. Also part of the new complex is the newly constructed vehicle wash facility and the existing workshop for vehicle maintenance and care.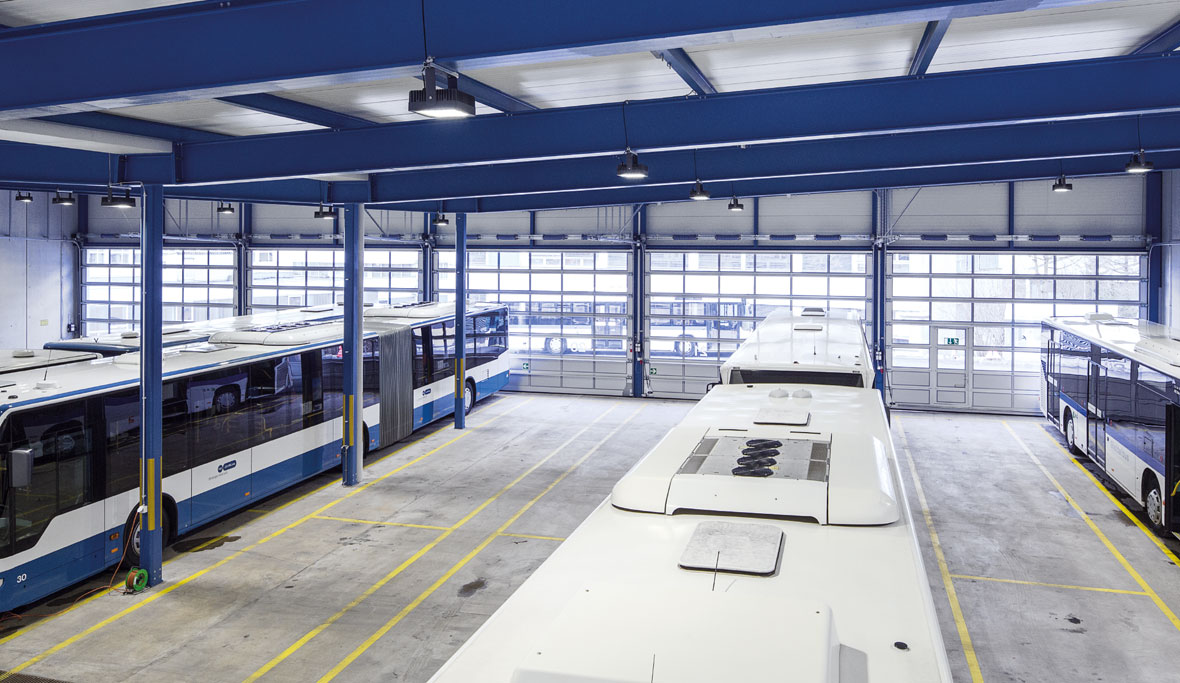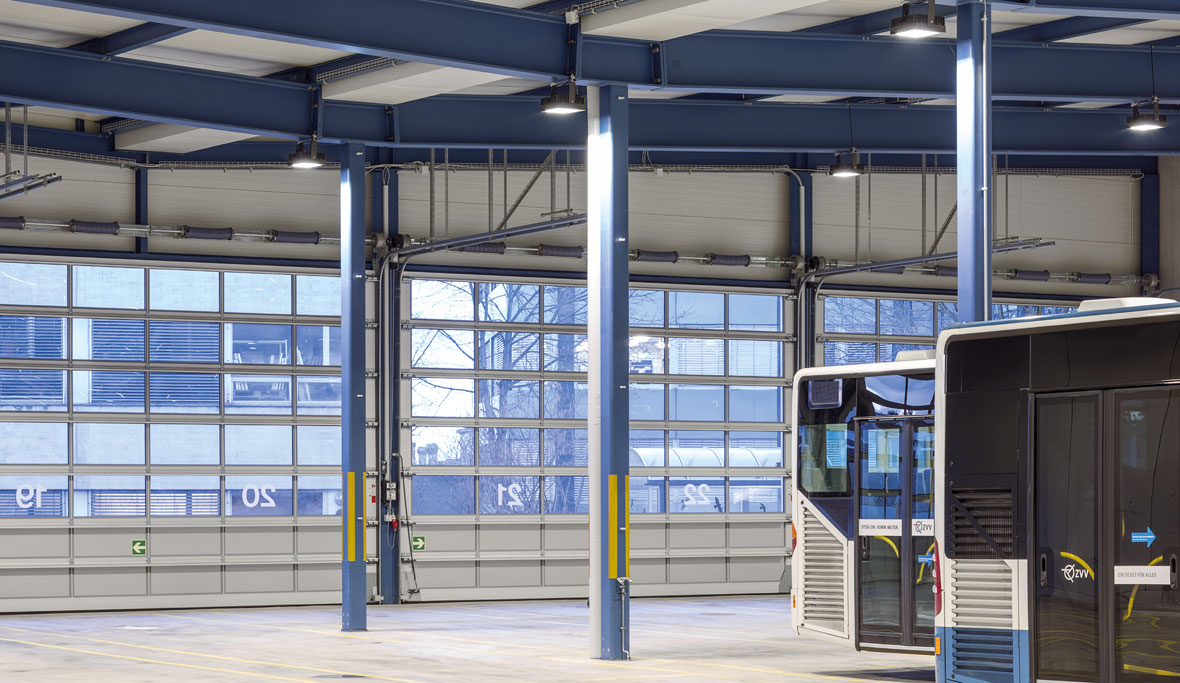 The planners conceived the roughly 1,400 square meter depot proper as a steel skeleton structure, which allowed them to comply with the client's wish for a hall with as few supports as possible. Only a single row of six rectangular columns along the centre of the hall bear the butterfly roof, which has a span of 36 meters. Almost free of supports the layout also relies on well-conceived access and exit routes to create a very practical depot on a daily basis. Five main doors function as entrances, while the five
opposite serve as exits, and in-between there are two adjacent parking lanes marked by yellow lines, which can each house three buses. The blue of the Gatra AG company logo and the blue for the depot's load-bearing structure and outer skin forms a contrast to the yellow markings. The building section above the entrance to the underground car park stands out clearly against the blue; constructed of exposed concrete it houses the recreation rooms and the office.
Project information
Location: Effretikon, CH
Client: Gatra AG, Effretikon, CH
Architects: HLP Architekten AG, Effretikon, CH
Light planner: TRILUX