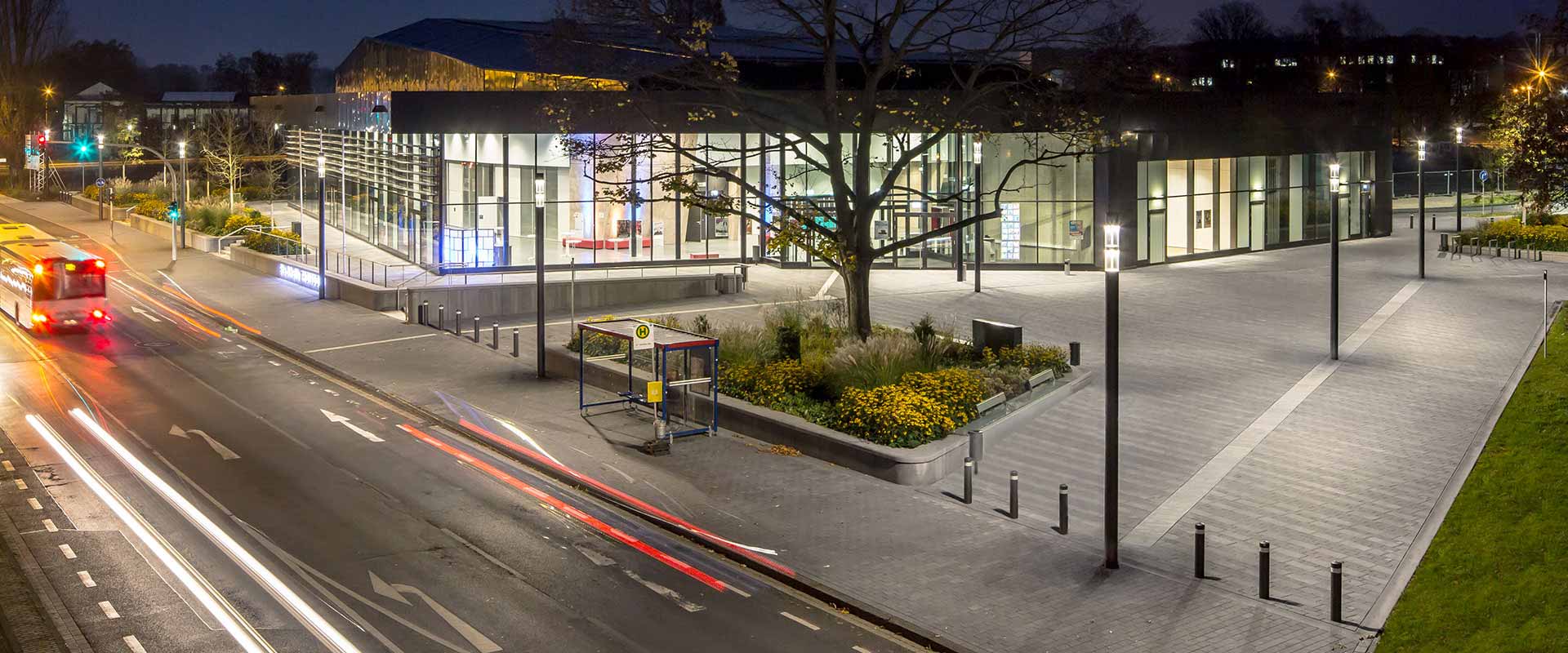 CONSTELA LED
BREATHTAKINGLY ATTRACTIVE AND CLEVERLY CONFIGURED

Challenge
Light is a key design element when considering how to best present urban spaces: the luminaire design must blend in with both classic and modern architecture – and also have its own qualitative design appeal. In addition to functional and aesthetic aspects, a focus is being increasingly placed on future capabilities and controllability with light management systems – think Smart City.
Solution
The ConStela LED is an extremely adaptable, modular- luminaire range with an unmistakable, purist, modern design. The column is available with supporting columns in various different heights ranging from bollards to posts, and can be equipped according to needs with the desired lighting technology, optics and diverse light management – and Smart City modules. In this way even complex and extensive lighting tasks can be technologically carried out according to specific needs and be future-proof.
Result
The ConStela LED combines functionality, individuality and good looks: the luminaire family enables various urban lighting tasks to be carried out in a uniform and strikingly attractive design which lays the foundation today for both current and future Smart City applications.
Product and application images
Ideal light for all routes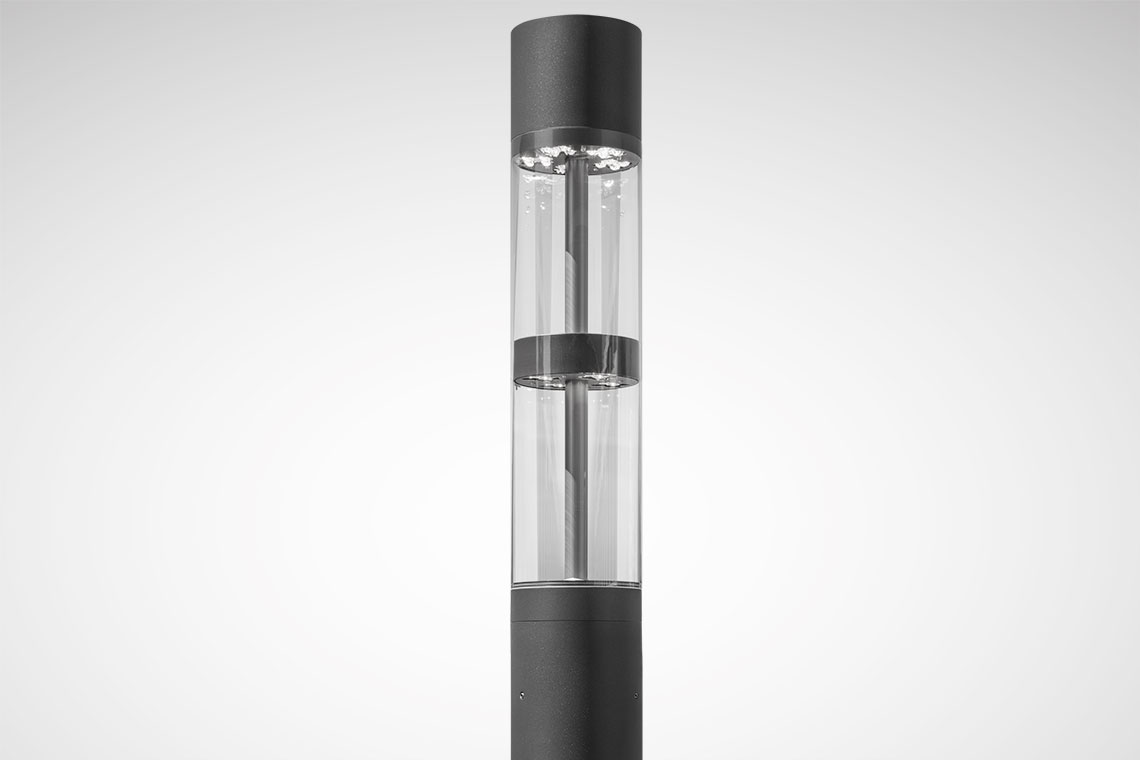 The ConStela LED provides ideal light effects and outstanding illumination of roads, paths and squares during twilight and at night. Variable light distribution characteristics provide design flexibility. Thanks to MLTIQ (Multi-Lens Technology) and the wide selection of optics, the lighting can be adapted to the complete range of requirements at various locations.
Online configurator and customer-specific solutions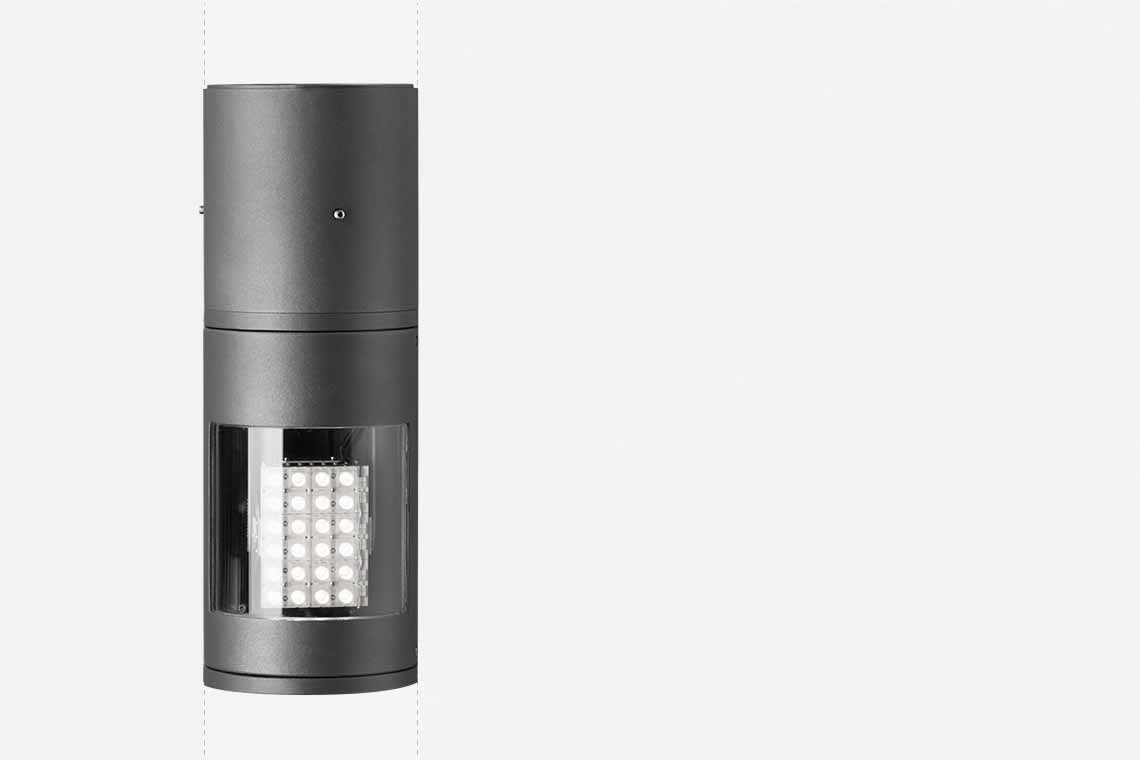 With the highly practical online configurator, luminaires can be quickly and simply configured according to specific requirements. The ConStela LED is also able to very flexibly implement custom-specific solutions, e.g. special versions for especially prestigious lighting tasks.
Smart City applications for increased attractiveness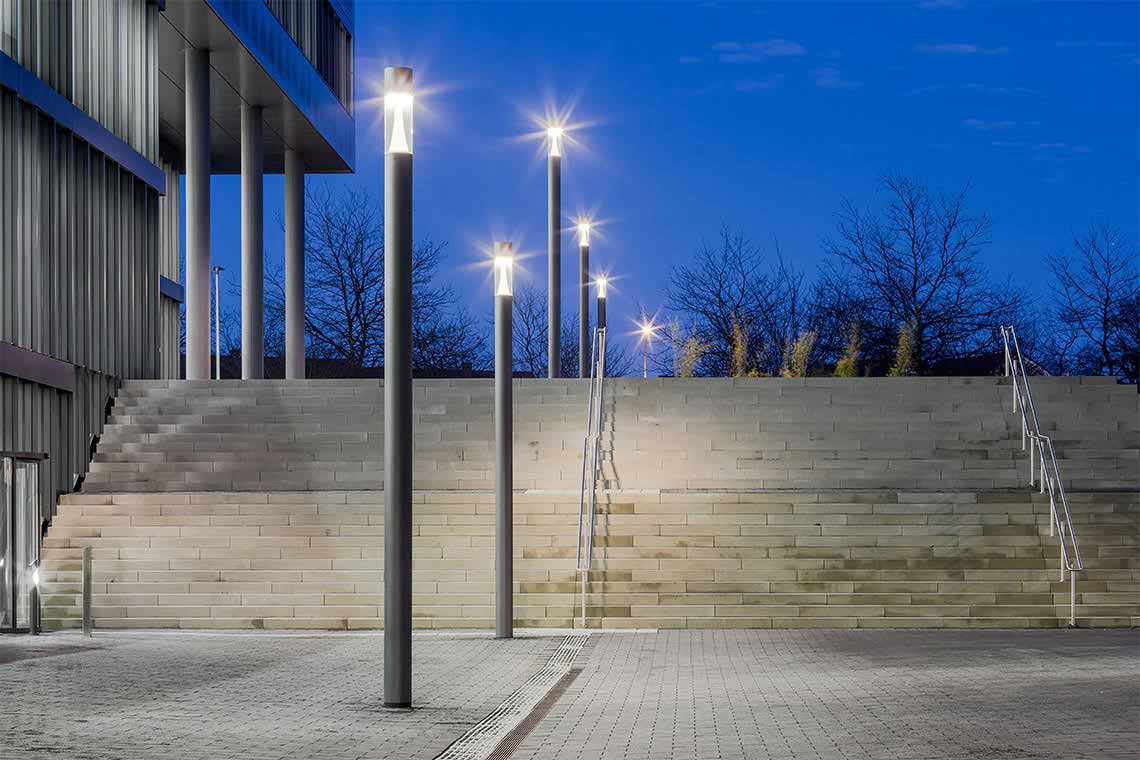 The ConStela LED can be optionally equipped with a variety of Smart City modules to increase the attractiveness of squares, streets, entrance areas and car parks. Wi-Fi modules are available for public networks, charging stations for e-bikes and electric vehicles as well as cameras e.g. for car park monitoring.
Uniform appearances
Flexible light
Thanks to innovative MLTIQ technology and over 20 different lenses, the ConStela LED has a wide variety of light distributions. This means the light effect can be individually adapted to the specific lighting requirements.
LUMINAIRE HEADS
The ConStela offers a selection of various luminaire heads. You can select between three different luminaire heads.


BASIC 110
110 cm high


BASIC 80
80 cm high


EMPOR 80
80 cm high


Family connection
The ConStela bollard supplements our modular ConStela light column family with a robust bollard. It is now possible to illuminate complete outdoor areas in a uniform design.
Modular and future-proof
With practical Smart City- and light management modules, the ConStela LED simply and quickly becomes part of a future-capable networked town or city where lighting provides optimum visual conditions, greater convenience and low energy costs.
TRILUX Outdoor light management
The TRILUX outdoor light management is a high-performance and user-friendly light management system with high levels of flexibility and transparency. The system enables outdoor luminaires to be simply and conveniently networked, controlled and monitored – this enables municipalities to drastically reduce their operating overheads.
Linear
With its linear design the column blends optimally into all urban environments. The accentuating light effect illuminates all buildings and objects in new light.
For setting in scene
The decorative column emits sophisticated light that transforms buildings and objects into real eye-catchers.
Individual
Creativity knows no limits – selecting various light modules for the unique illumination of your town or city.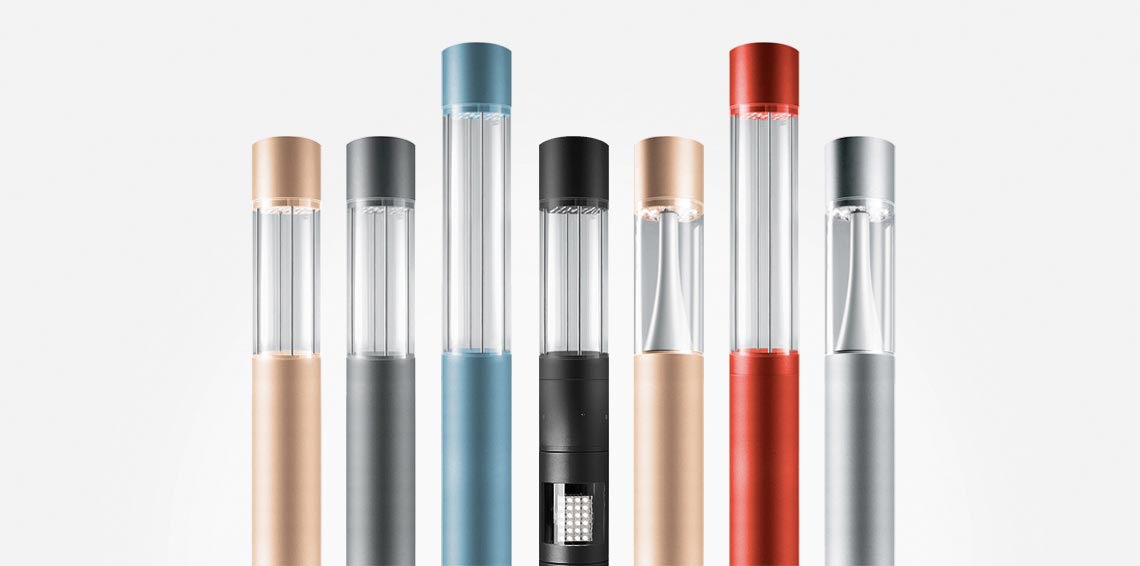 Technical Features
| REFERENCE | VALUES |
| --- | --- |
| Luminaire luminous flux: | 2,000 – 5,100 lm |
| Connected load/efficiency: | 20 W – 51 W / 100 lm/W |
| Service life: | 100.000 h |
| Colour rendering/-temperature: | 730, 740 |
| Electrical version: | ETDD |
| Protection rating/safety class: | IP66 / safety class II |
| Light distribution: | Rotationally symmetric, asymmetric |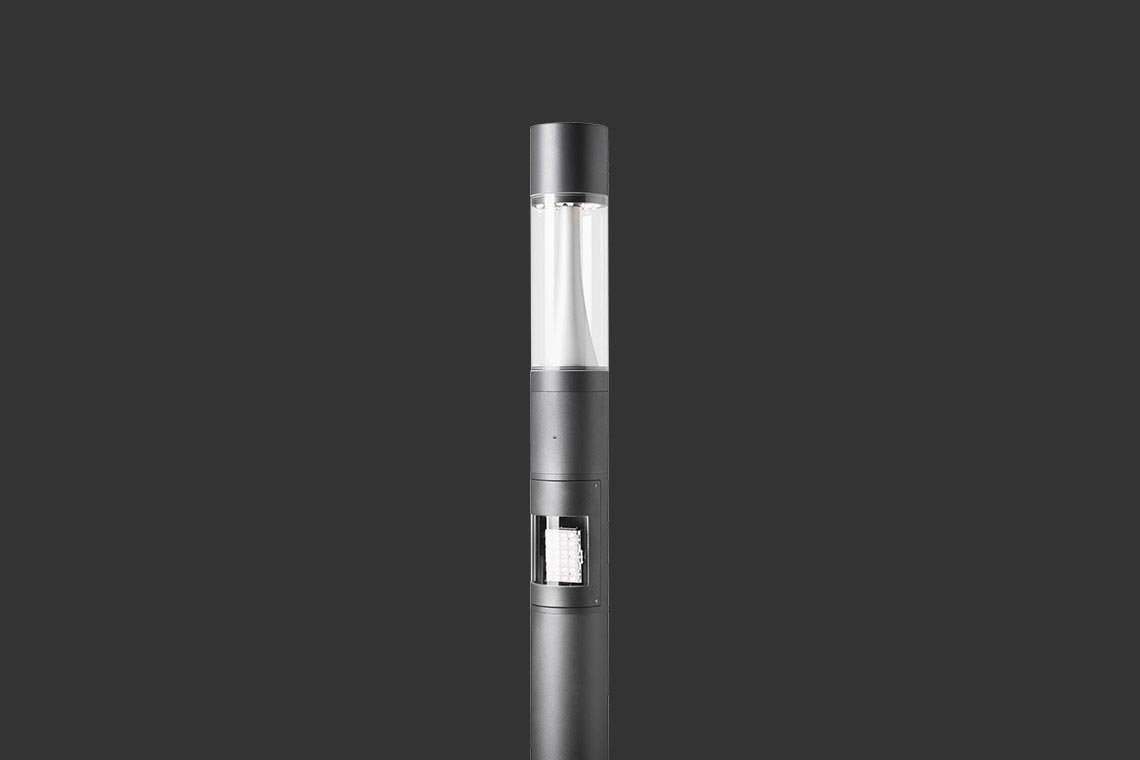 ConStela LED
view in the online catalogue