Lighting is the low hanging fruit for energy saving
Professional lighting refurbishments in industry
A glance up to the ceiling certainly pays. Older lighting systems not only consume unnecessary amounts of energy and have high maintenance, they also no longer comply to standards and therefore pose a risk to work safety. Upgrading to LED offers many advantages: Improvements in efficiency, cost savings, long maintenance intervals and better quality of light, to name a few.
But in addition to economic selection criteria, further parameters must also be considered in industrial environments. Depending on the application, luminaires frequently have to withstand extreme conditions, e.g. high levels of dust, heat, cold, humidity and vibrations – and do so reliably, over many years of continuous operation.
And what's the state of your lighting system?
Identify refurbishment potential now and save on energy costs!
LED lighting in industrial areas
High-efficiency lighting for your refurbishment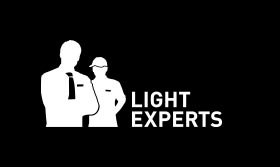 Start your project now with the TRILUX light experts
Service Hotline: +49 2932 301-4494