Potential savings outdoor lighting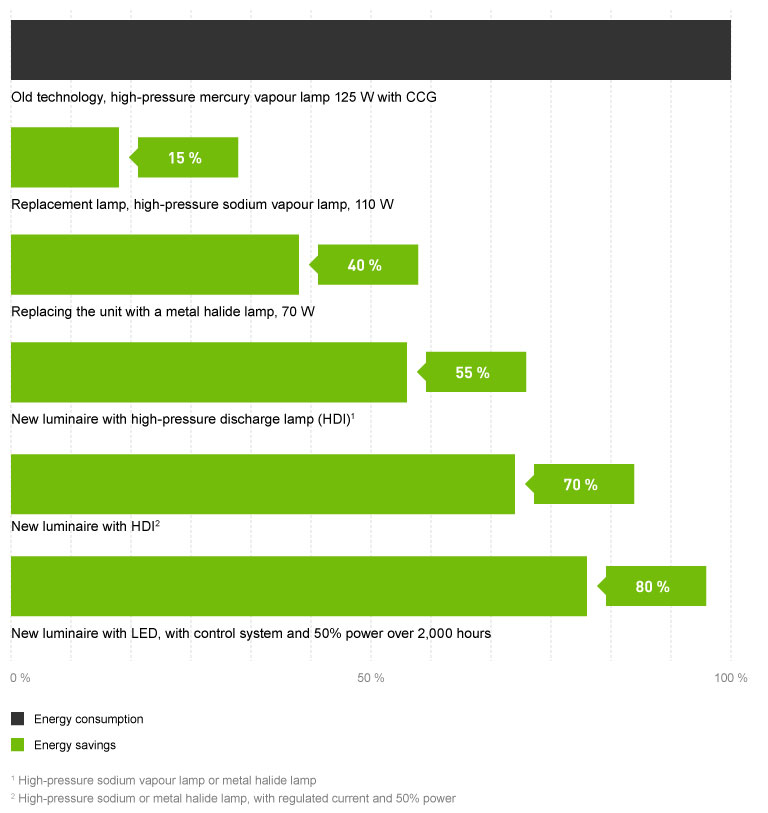 Sophisticated outdoor lighting solutions
TRILUX offers a comprehensive portfolio for implementing sustainable lighting solutions in outdoor spaces. It includes LED luminaires and light control technology for streets, paths and squares as well as for use around buildings and showcasing architecture. In the area of public street lighting alone, energy savings of up to 80% can be achieved with TRILUX outdoor lighting solutions compared to old systems.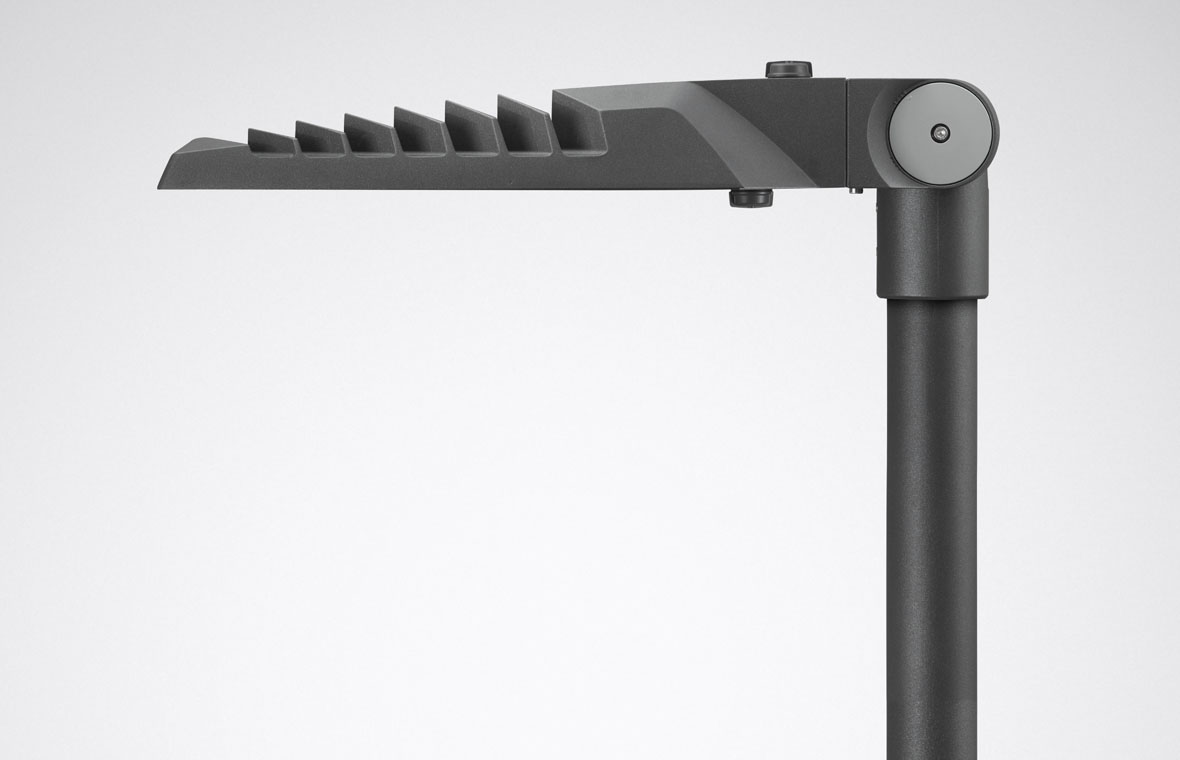 This offers enormous opportunities for climate protection and resource conservation: if all local authorities in Germany were to convert their approximately 9 million street luminaires to LED technology, they could – according to projections by German energy agency dena – save around 2.2 billion kWh per year and thus avoid 1.3 million tonnes of CO2 emissions.
There are various ways to achieve energy efficiency and thus CO2 efficiency in outdoor lighting. On the one hand with the step towards efficient LED technology, and on the other hand with intelligent light management systems that ensure that only the required amount of light is emitted.
But TRILUX outdoor luminaires and light management systems offer much more in terms of sustainability than "just" energy efficiency. They make valuable contributions to all three pillars of sustainability – ecological, economic and social.
Luminaires without reflector technology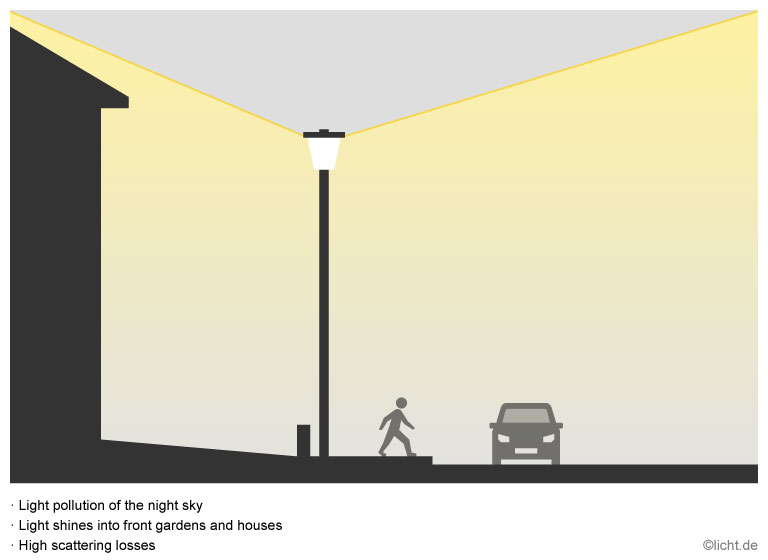 Added value for the 24/7 society
Outdoor lighting is an essential prerequisite for economic value creation in the 24/7 society since artificial light enables value creation in industry, trade, agriculture and commerce even after nightfall. Illuminated traffic routes are also indispensable for this. Ultimately, they influence all areas of life as they are often a prerequisite for access to education, healthcare, culture and sports. Outdoor lighting effectively reduces the risk of accidents, can counteract vandalism and improve people's subjective sense of security. It therefore contributes to people's health and well-being and prevents material damage.
LED luminaires/luminaires with reflector technology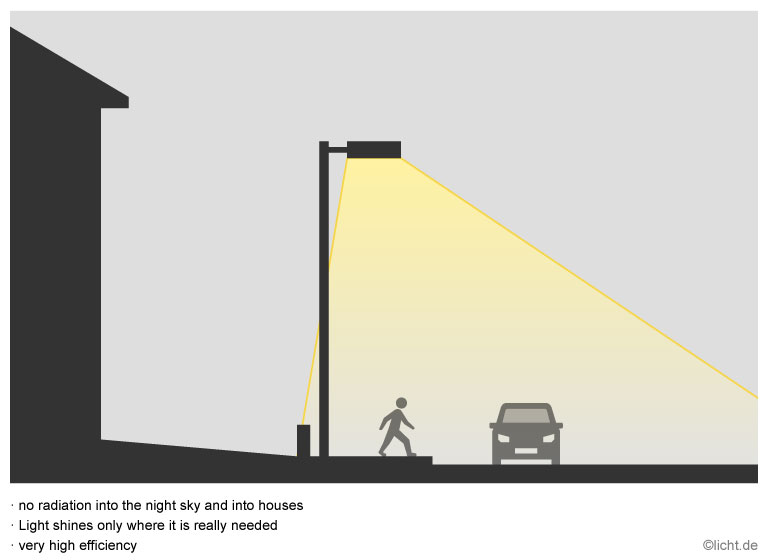 Directing light to combat light pollution
Since LEDs are small, point-shaped light sources, their light can be directed and distributed more precisely compared to conventional lamps. TRILUX luminaires effectively reduce glare and avoid unwanted light scatter. This means that they have several connecting points to the topic of sustainability. With street lighting and architectural spotlighting for instance, better control over light distribution prevents scattered light in the living spaces of residents. Adverse effects on well-being and sleep quality are avoided. Precise light distribution helps avoid "light pollution" or "light smog" as the light is directed exactly where it is needed. Minimising unwanted light emissions as facilitated by LED luminaires therefore contributes significantly to a liveable environment in the city and in the countryside.
LED outdoor luminaires in connection with species protection and biodiversity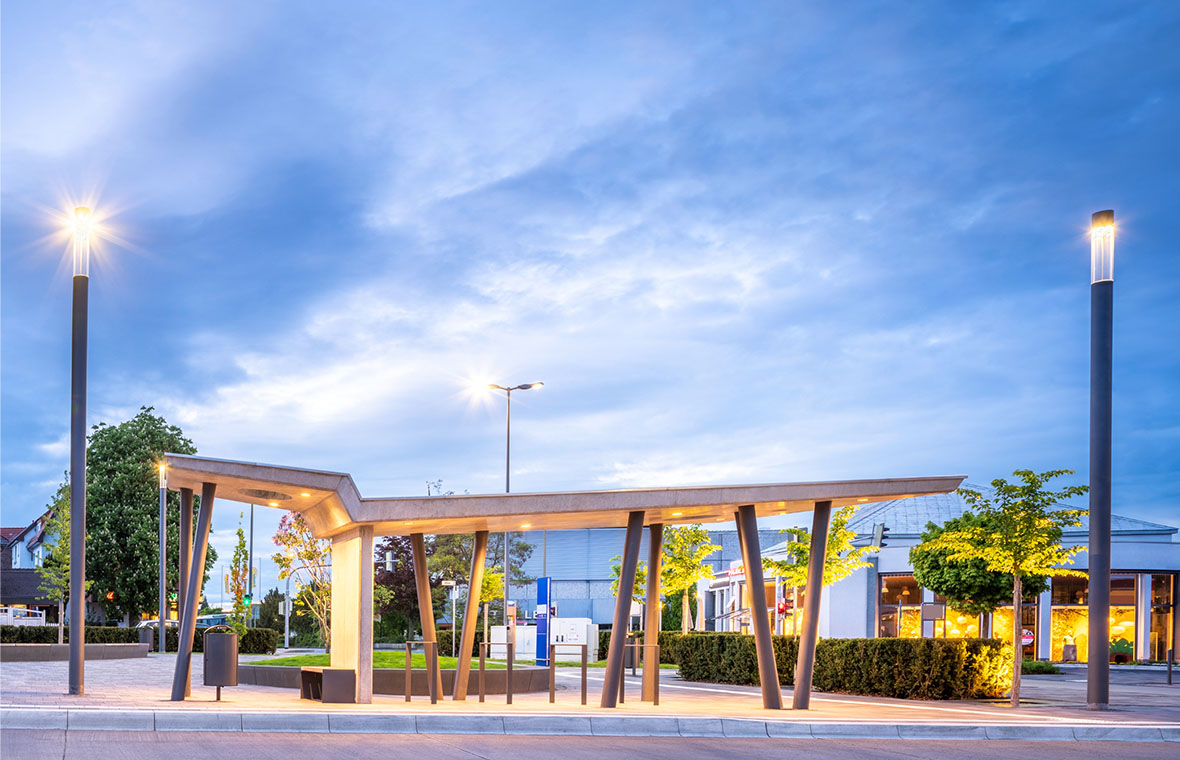 Since street luminaires are operated outdoors, their light has a direct impact on flora and fauna – both in natural spaces and in the city. When evaluating the sustainability of an LED luminaire, it is therefore also necessary to analyse its effects on nature and species conservation. The highest maxim for all new installations and refurbishments: "As much light as necessary, as little light as possible!" Compared to other lighting technologies, LED luminaires are best suited to meet this requirement since LED light can be directed particularly well using reflectors and lenses and can simply be switched and dimmed as required. In addition, LED luminaires have a significant advantage in protecting insects: short-wave light in the blue and UV range is particularly tempting for insects. This means that warm white LEDs (3,000-2,700 Kelvin colour temperature) with only a low short-wave radiation component are insect-friendly. Various research projects confirm this: expertly planned outdoor lighting systems with LEDs have a lower risk potential for insects, bats, birds, but also fish and amphibians compared to conventional lamps.
Smart Cities are sustainable
LED lighting technology can make an important contribution to sustainable urban development. The combination of LED luminaires and digital light control offers an interesting hardware basis for the integration of further functions in the context of the Smart City. This creates opportunities for making cities more ecological, comfortable and socially inclusive. Since luminaires are distributed in a more or less uniform grid over the city and feature a power supply on principle, they can perform tasks in the Smart City that go far beyond lighting. LED luminaires already serve as charging stations for e-mobility, collect environmental and traffic data via sensors, integrate cameras or communication modules (e.g. WiFi, mobile radio) as well as hardware for parking management and traffic guidance systems. Among other things, they can help solve traffic, air and waste problems and support cities on their way from Smart City to Green City.