The TRILUX Group is an expert when it comes to intelligent, networked and sustainable lighting solutions. SIMPLIFY YOUR LIGHT is the brand message since the path for TRILUX customers to a customised and future-proof lighting system is as simple and secure as the solution is user-friendly and climate-friendly in application. Regardless of whether the requirement is energy-efficient general lighting for one room or an intelligently controlled system comprising several properties with additional digital services – TRILUX solutions are always perfectly matched to customer requirements and the area of application.
To safeguard this standard, TRILUX offers a wide portfolio of technologies and services as well as comprehensive know-how. The companies of the TRILUX Group and its partners form a high-performance network. This way, complex and extensive projects can be simply and rapidly implemented from a single supplier. In the lighting market, which is dynamic and increasingly complex in terms of technology, customers are provided with optimal advice and perfect light. TRILUX has proven to be a reliable and expert partner in all project phases
| | | |
| --- | --- | --- |
| Founding year: | 1912 | |
| Group sales 2018: | 681 Mio. € | |
| Investment: | rd.59 Mio. € (2016-2018) | |
| Employees worldwide: | ca. 5.000 | |
| Sales market: | 50 Länder | |
| Subsidiaries and holdings: | 30 | |
In total, the TRILUX Group employs almost 5,000 people worldwide. The company headquarters are located in Arnsberg.
Committed to the values of a medium-sized, independent family business in accordance with European standards, TRILUX today is organised in an international, competitive holding structure. The light business division consists of the brands TRILUX SIMPLIFY YOUR LIGHT, Oktalite and Zalux. Associated companies are, amongst others, ICT and the online platform watt24. As a department for research and development, the innovation centre bundles the innovative power under the roof of TRILUX. The TRILUX Akademie has locations in Germany, Austria, the Netherlands, Belgium, Great Britain, France and Switzerland communicating expertise concerning topics, trends and new developments in the lighting sector. The TRILUX Group has six production facilities in Europe and Asia and supports international customers via 30 subsidiaries and a large number of sales partners.
TRILUX products are used in all areas of professional application. They ensure safety in production, logistics and commerce, bring ergonomic light into offices, create ideal conditions for health, education and sports and present goods in sales spaces or exhibits in museums and exhibitions in the best light. Luminaires from TRILUX illuminate streets, paths and squares, can be found all around buildings and showcase architecture.
TRILUX is at the forefront in terms of sustainability. Corporate responsibility, climate protection and compliance with social and environmental standards is not only a matter of course for TRILUX, but also a top priority to management. Therefore, the topic of sustainability at TRILUX is also a responsibility of top management and is centrally controlled by Group management. The highest controlling body is the Supervisory Board with Chairman Michael Huber. Responsibility for the sustainability goals and measures lies with Group management.
TRILUX aligns itself with the precautionary approach of the United Nations. Objectives and measures, as available, are based on scientifically recognised principles. TRILUX's commitment is based on the principle of prevention and continuously evaluates risks and opportunities.
The TRILUX Group is excellently networked. Technology developments are driven forward, standards are drawn up and political framework conditions are discussed and evaluated with industry associations, institutions in science and research and in cooperation with other manufacturers worldwide. Beyond its products and its own corporate management, TRILUX is involved in numerous organisations regarding sustainability. This includes memberships in national consortia such as the Dutch Green Building Council or Recylum, a recycling initiative in France. Within the lighting industry, TRILUX is involved in the German Electrical and Electronic Manufacturers' Association ZVEI, providing support in various specialist working groups including the subject of sustainability.
TRILUX signed the ZVEI Code of Conduct in 2012. This voluntary commitment underlines TRILUX's efforts to create a transparent international supply chain and reaffirms its own standard of actively addressing important environmental, ethical and social issues and acting in a responsible manner.
TRILUX GmbH & Co. KG / TRILUX Vertrieb GmbH, Arnsberg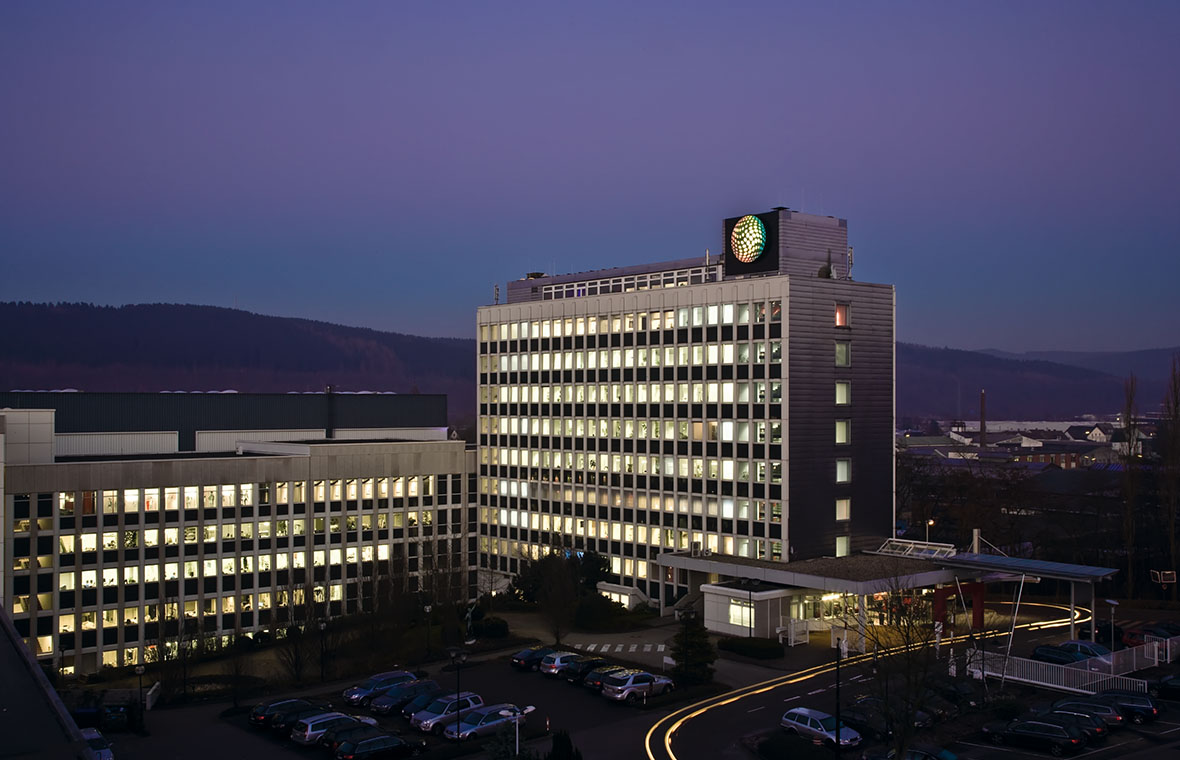 At its headquarters in Arnsberg, TRILUX develops, produces and sells luminaires for all areas of professional lighting applications indoors and outdoors.
TRILUX Akademie, Arnsberg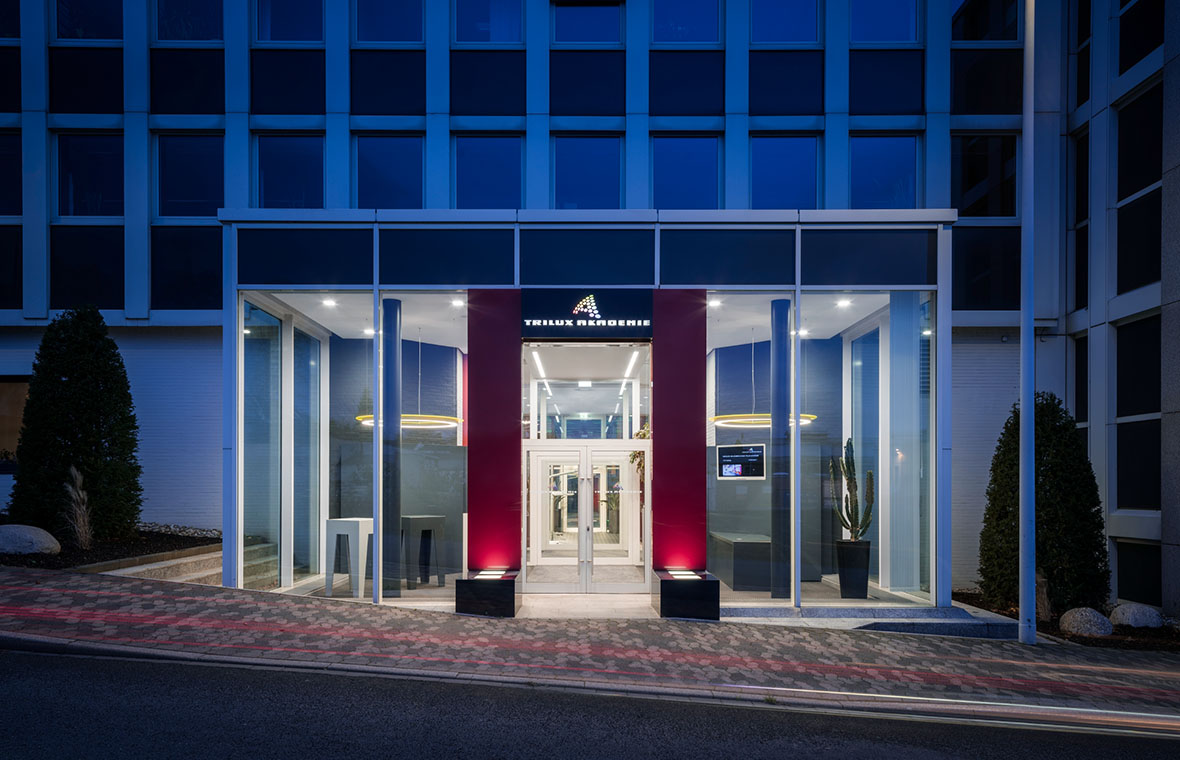 As an institution for further education, the TRILUX Akademie offers a wide range of practice-oriented educational events in the form of seminars, webinars or theme days. Important target groups are architects, lighting designers, electrical engineers and installers, but also all those who assess, operate, purchase or use lighting systems in the private and public sectors. The TRILUX Akademie provides further training for experienced lighting experts, but also offers courses for career starters. For instance, people intent on pursuing a technology-based sales activity can train to become IHK specialists. Anyone who wants to design, install and inspect lighting systems expertly can take the course to become a DIN-certified lighting engineer.
The TRILUX Akademie has access to a network of 50 highly qualified speakers – each of them a proven expert in the respective field. This not only covers a wide range of topics, but also guarantees a unique depth of information. At the same time, the academy serves as a platform for networking among colleagues – occasionally, the best practical lessons come from practice itself.
Oktalite, Cologne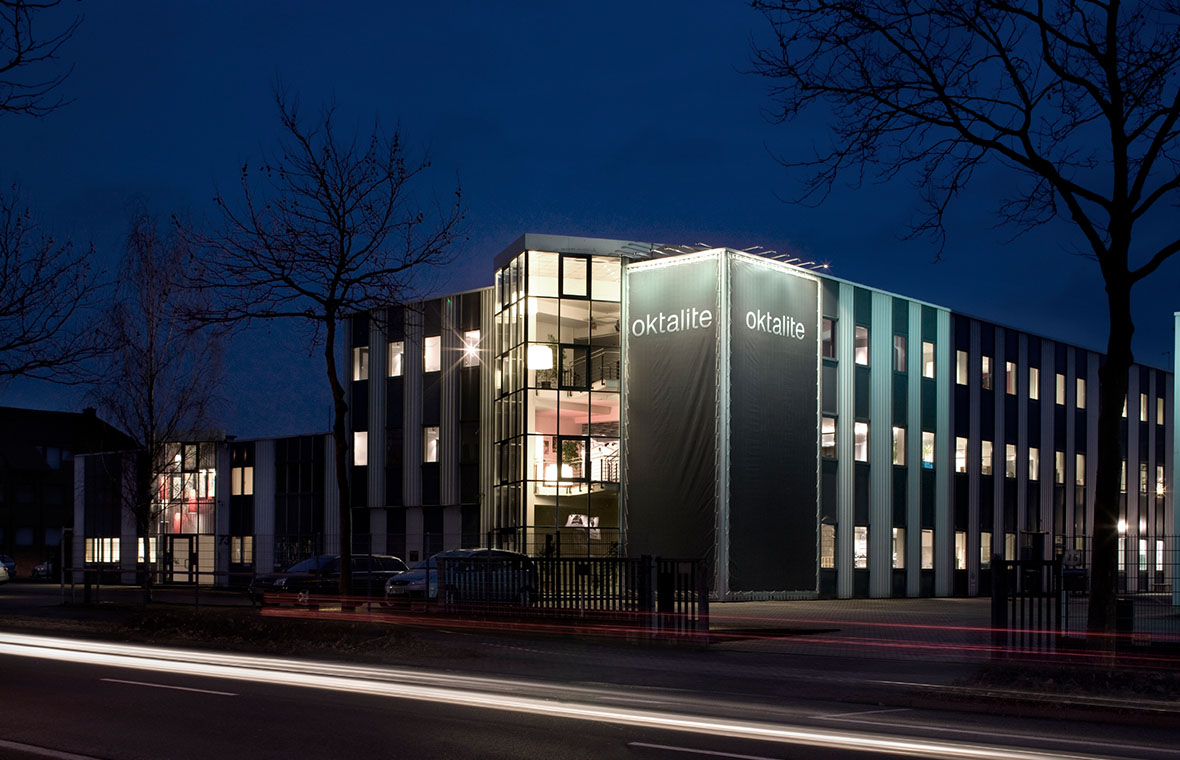 Oktalite stands for added value through light in retail. The company is a competent partner in the development and implementation of tailor-made lighting concepts for markets, shopping spaces and showrooms. Extensive experience, comprehensive know-how and powerful lighting technology form the basis for showcasing the point of sale with light. As a full-range supplier, Oktalite makes its customers' business more successful.
Employees approx. 160/Showroom "The LightHouse" in Cologne
Zalux, Alhama de Aragón und Zaragoza, Spain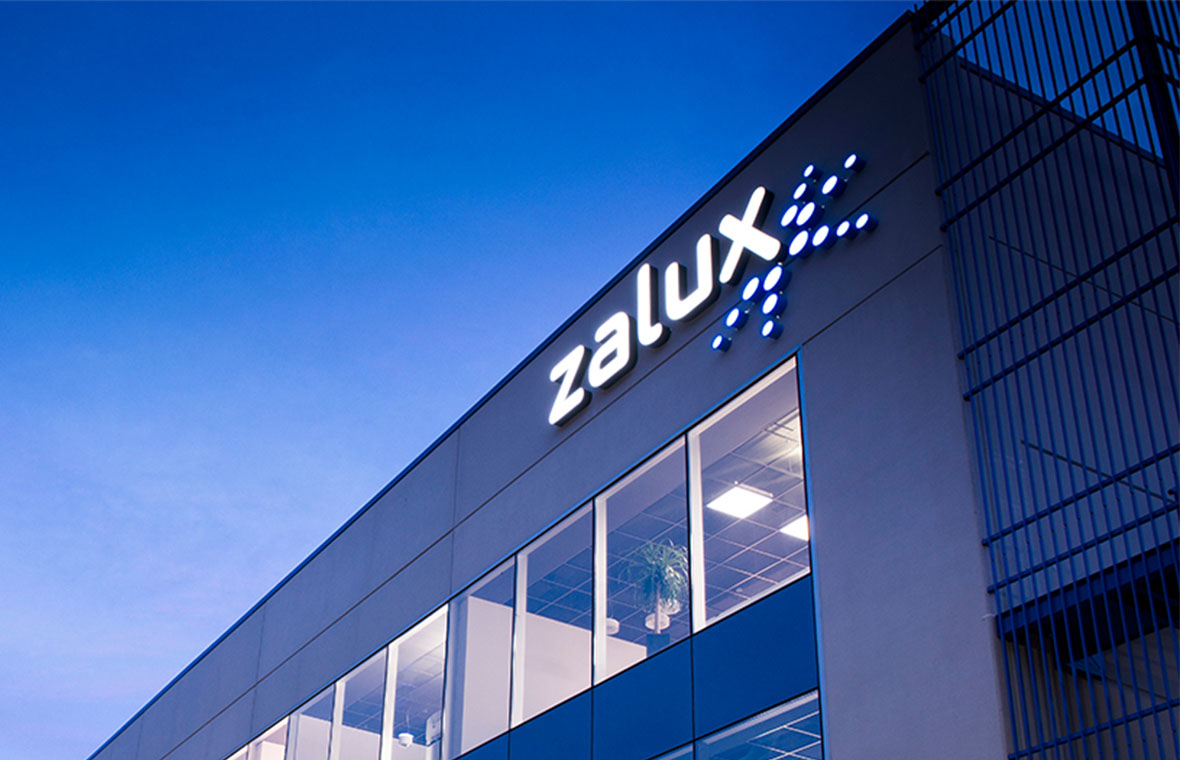 ZALUX is one of the largest European manufacturers of luminaires with high protection ratings. The company specialises in the development and production of reliable and durable luminaires for difficult operating conditions such as extreme temperatures, aggressive atmospheres or humidity and moisture. ZALUX offers an extensive standard portfolio, but also designs project-specific special solutions in cooperation with customers. The ZALUX plant in Alhama de Aragón employs 360 people. Production takes place in a highly modern machine park. A digitally controlled logistics centre ensures fast delivery to customers. The ZALUX headquarters is located in Zaragoza. This is where the research and development department, sales and administration work.
ICT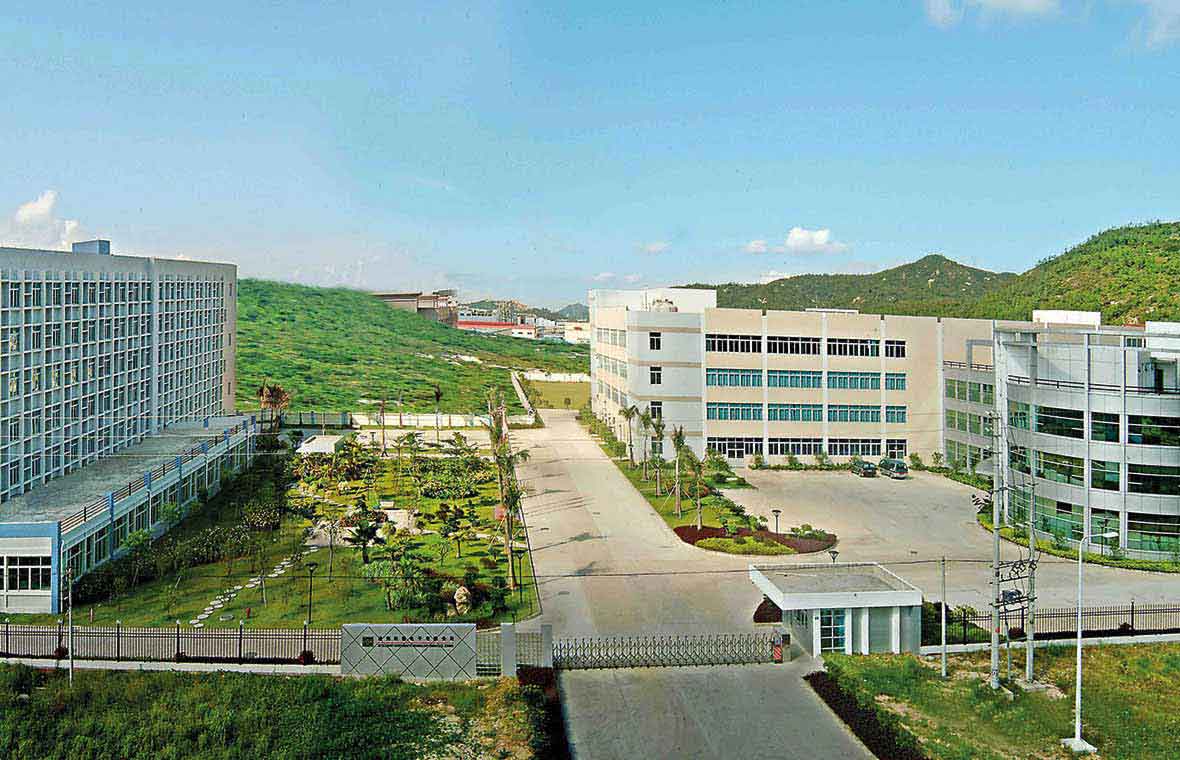 ICT – Intelligent Components Technology ZhuHai Co Ltd. was founded in July 1999 by TRILUX GmbH & Co. KG in a Chinese special economic zone. The company manufactures electronic components for various applications, including household appliances, medical technology, photovoltaics and lighting. ICT also offers an electronic manufacturing service (EMS) for various OEM customers. These development and manufacturing services relate primarily to electronic transformers and control gear, LED drivers and special electronic assemblies. Over 20 years, ICT has thus developed into a company with more than 3,000 employees. Thanks to its technological capabilities and a strong distribution network, ICT products are sold worldwide.
BAG Electronics Pvt. Ltd., Pune, India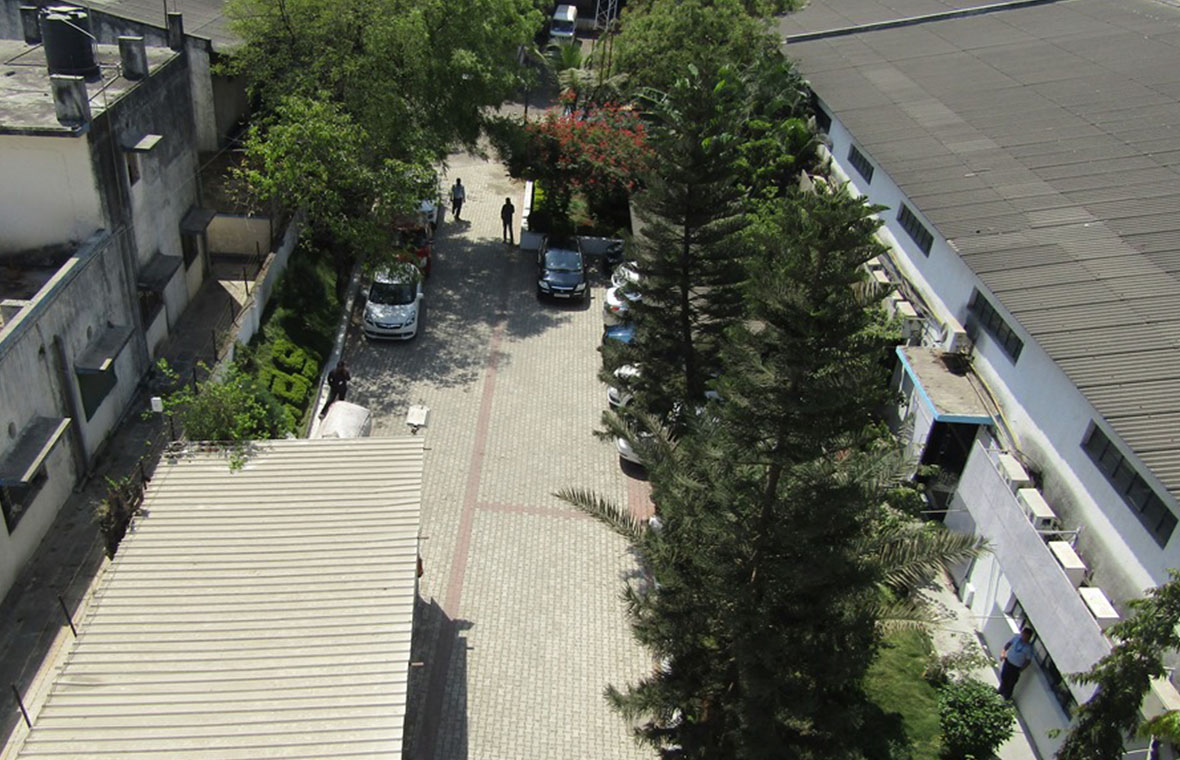 Founded in Pune (Maharashtra, India) in 2008, BAG Electronics India operates worldwide as a specialist in the development and manufacture of electronic components for the lighting industry. Its portfolio includes LED drivers and components for light control. These products are developed and manufactured by experienced specialists using high quality raw materials and modern machinery and in compliance with international quality standards.