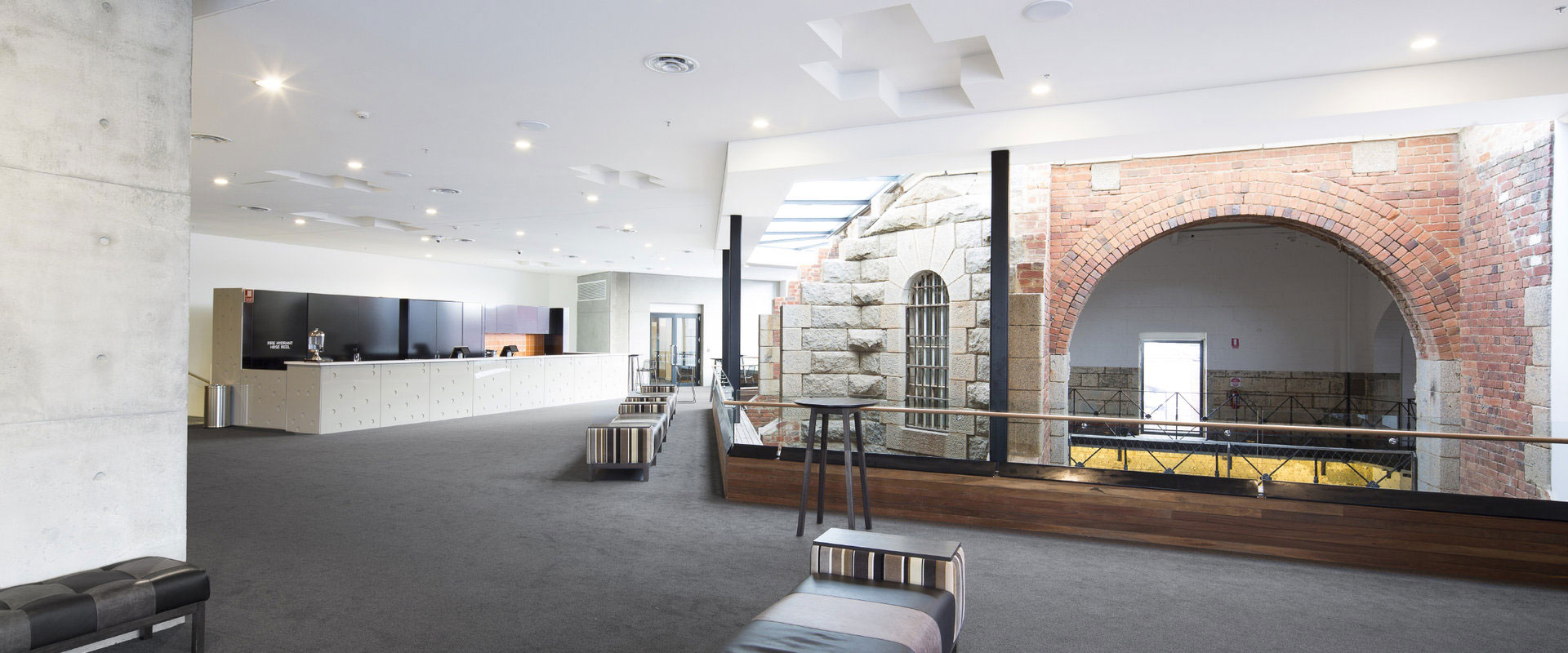 Amatris G2 LED
simple, flexible and quick
The challenge
LED downlights are often the first choice for simple lighting and the upgrading of relaxation zones and traffic zones. They can be quickly and simply installed into suspended ceilings and reduce operating costs thanks to their energy-efficient light. However, this often means that the design potential of the downlights are neglected which often influence the atmosphere of the room via luminaire design and light effects.
The solution
The Amatris G2 LED not only ticks boxes in terms of energy efficiency and especially simple installation. The downlight is also very adaptable with regard to light and design thanks to two different construction sizes and reflectors. A particularly useful feature when refurbishing: the large construction size of the Amatris G2 LED has an especially wide edge that achieves clean coverage even with larger ceiling apertures. Furthermore, various design attachments give the luminaires an individual appearance.
The result
With the Amatris G2 LED, lighting designers and electrical contractors are given an energy-efficient and flexible downlight that is ideally suited for refurbishments. The luminaire also enables individual design options thanks to various attachments.
Economic
Thanks to the use of LED technology, the downlight offers significantly lower energy consumption compared to compact fluorescent lamps.
Simple installation
Rapid mounting clips enable tool-free recessing in next to no time.
Flexible
The Amatris G2 LED can be custom-adapted to specific framework conditions. The luminaire is available in two sizes with either white or highly specular reflectors. Each downlight is also available in two different light colours, luminous flux levels and switching types.
Custom refurbishments
The large construction size has an especially wide edge that achieves clean coverage of even larger ceiling apertures.
Individual appearance
The appearance of the luminaire can be discreetly modified with various attachments – ideal e.g. for various zones or building levels with a uniform but simultaneously individual luminaire design.
Safe
The recessed downlight has IP44 protection on the room side.
Low cost
The downlight has low investment costs and an energy efficiency of almost 90 lm/W.
Two construction sizes
The Amatris G2 LED is available in a choice of two ceiling recessing diameters: 120 mm or 200 mm.
Customised lighting technology
The downlight is available with luminaire luminous flux levels of 1,400 lm or 2,000 lm. Customers can select between 3000 K and 4000 K light colours as well as switching types ET (switchable) and ETDD (DALI dimmable).
Individual design
Various design attachments provide potential for individualisation.
High protection rating
A micro-prism plastic disc discreetly covers the LED components and provides an IP44 protection rating on the room side.
Harmonious ceiling appearance
The unobtrusive white surfaces, together with the simple plastic cover ensure a harmonious ceiling appearance.
Simple refurbishments
The large construction size of the Amatris G2 LED has an especially wide edge which achieves clean coverage of apertures from Ø 200 to Ø 215 mm.