Lightpanel G2 LED
Increased flexibility for maximum atmosphere
The challenge
Light is an important element in shop & retail for setting the atmosphere and promoting sales. The market is increasingly searching for alternatives to the traditional continuous light lines – for this purpose solutions are needed that offer more flexibility with product displays and illuminating the aisles and that also create a new atmosphere in the retail space.
The solution
Lightpanel G2 LED with its intelligent optic provides uniform, high quality general lighting in the aisles along with an attractive atmosphere. In contrast to a purely seamless continuous line, Lightpanel G2 LED in combination with spotlight modules achieves the ideal mix of general lighting and accenting. The versatile Panel can be flexibly adapted to the on-site lighting situation, and is optionally available as a track version or refurbishment solution for E-Line continuous lines.
Saving energy
excellent energy efficiency of over 150lm/W, optional CLO technology ensures uniform luminous flux over the complete service life
Advantages with lighting design
Versatile – high adaptability for freedom in lighting design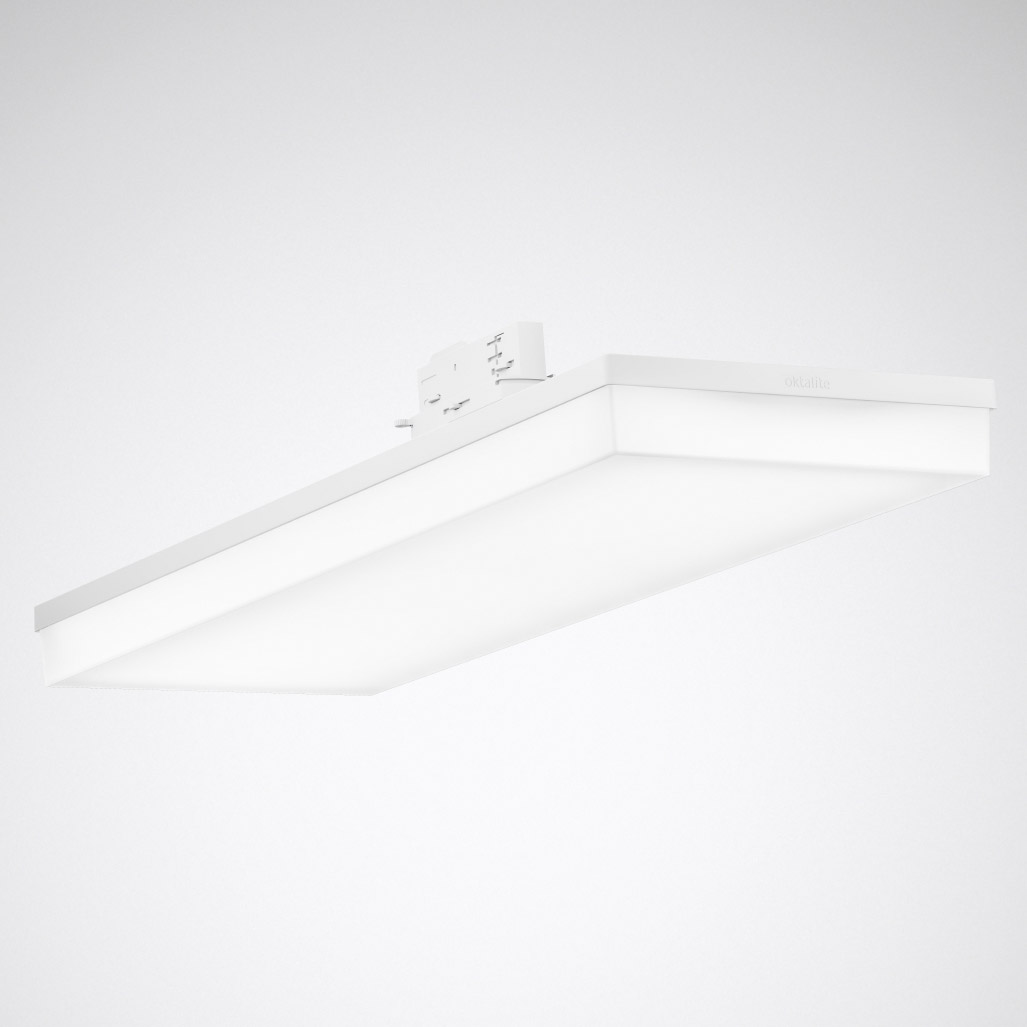 With its wide range of versions, Lightpanel G2 LED provides exceedingly high levels of planning flexibility for the implementation of various lighting requirements in the shop and retail sector. In addition to especially energy-efficient lens optics that enable various beam characteristics in the aisle, an opal cover can also be used for uniform light without visible LED points. The slight indirect light component of the opal cover also achieves attractive illumination of the ceiling. The Panel is optionally available as a classic version for 3-circuit track or as a refurbishment solution for E-Line trunking.
Today this way and tomorrow differently – a flexible lighting solution for shops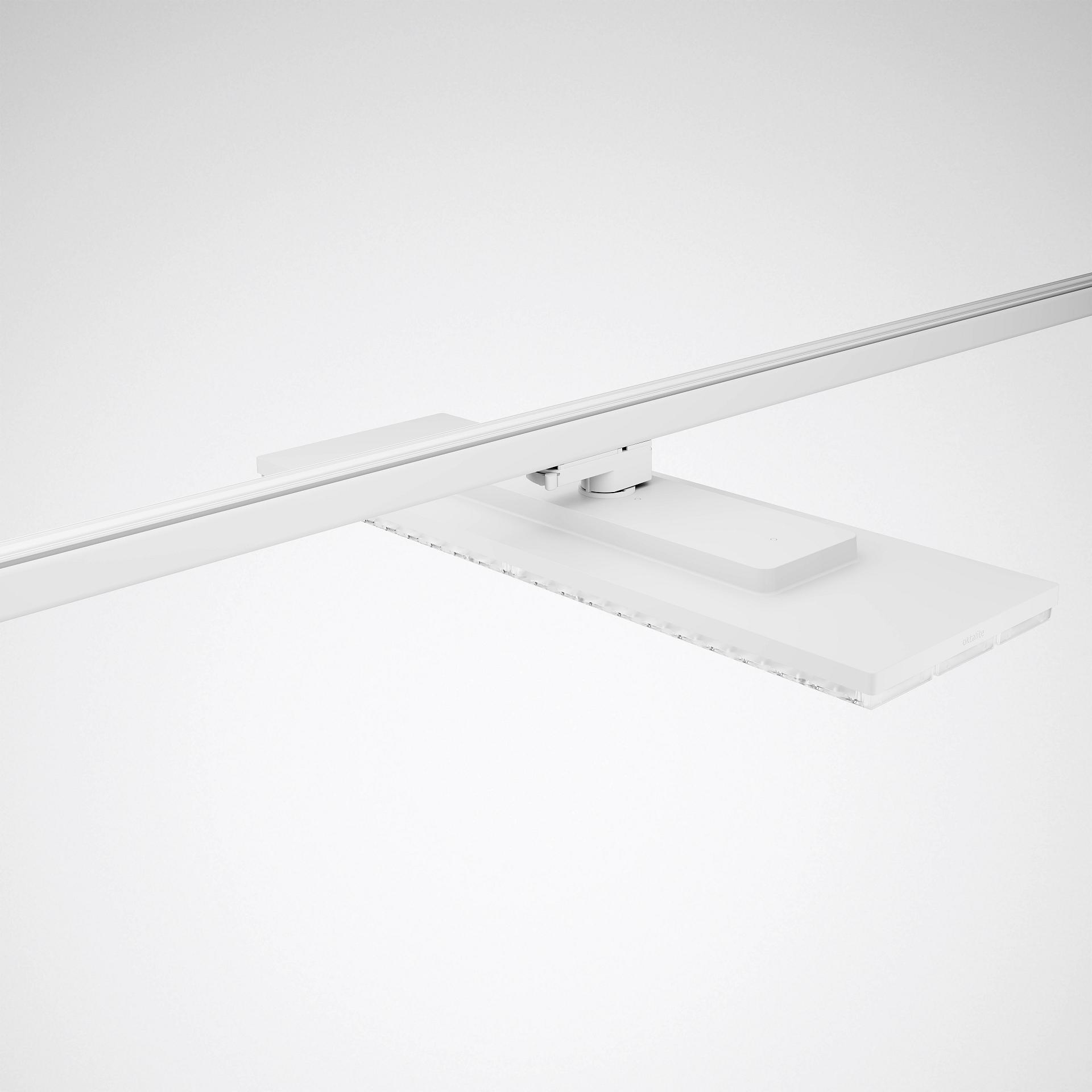 Even after installation, lighting solutions with Lightpanel G2 LED still provide the complete range of flexibility. If the room is to be used differently at a later time, the single Light Panels on the track or E-Line trunking can also be retroactively flexibly positioned or exchanged. Rearranging the shelving systems is also no problem – the Panel version for tracks can be effortlessly rotated through 90° and locked without tools – the locking prevents any unintended rotation back again.
Advantages during installation
Simplest mounting – engage, move and rotate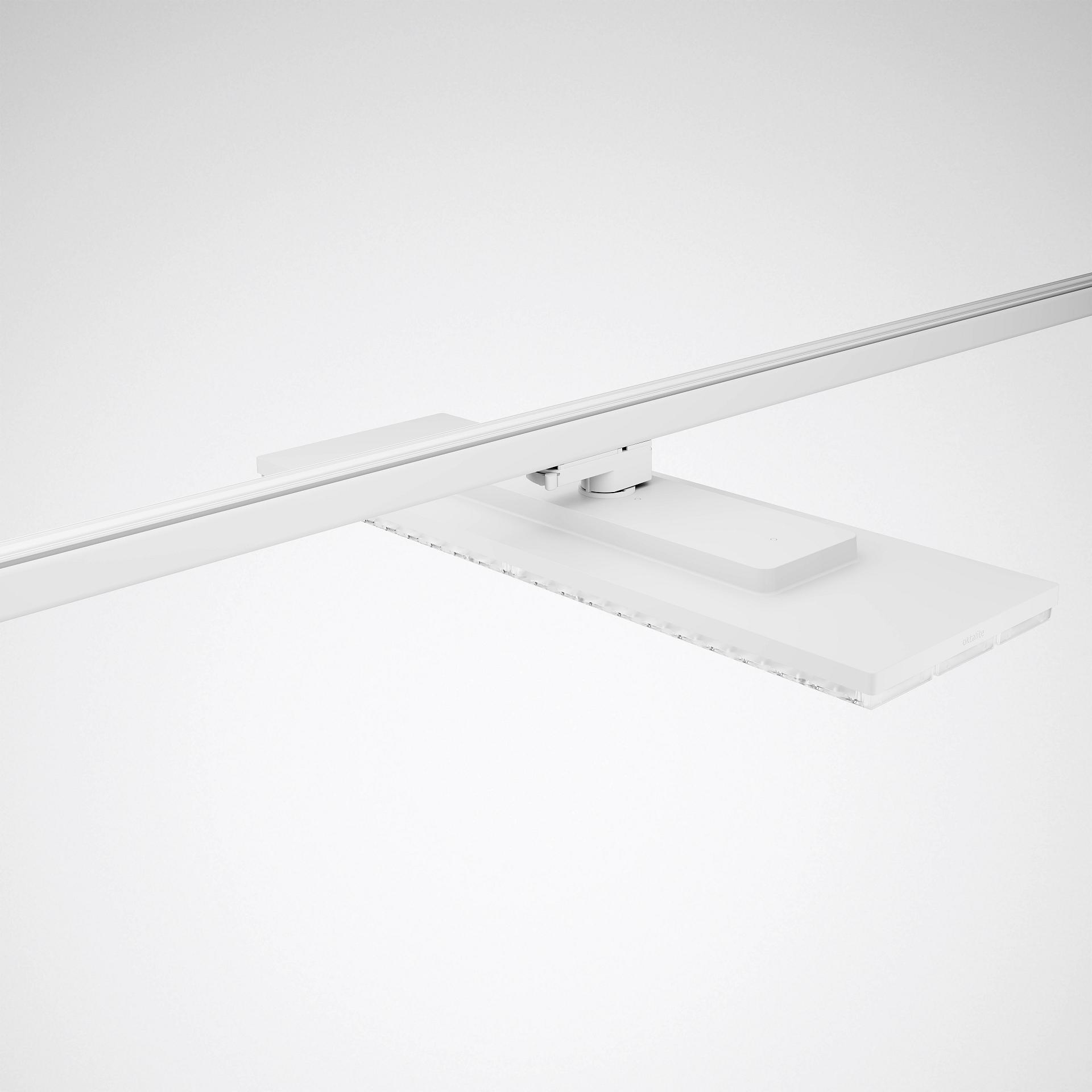 After installing the track or E-Line trunking, the Lightpanels G2 LED are then simply mounted without tools. The modules can also be retroactively slid along the track in a flexible way. A special feature: after installation, the modules for the 3-circuit track can also be rotated through 90° to a stop point and then fixed if desired.
Replacements as quick as a flash – the E-Line refurbishment solution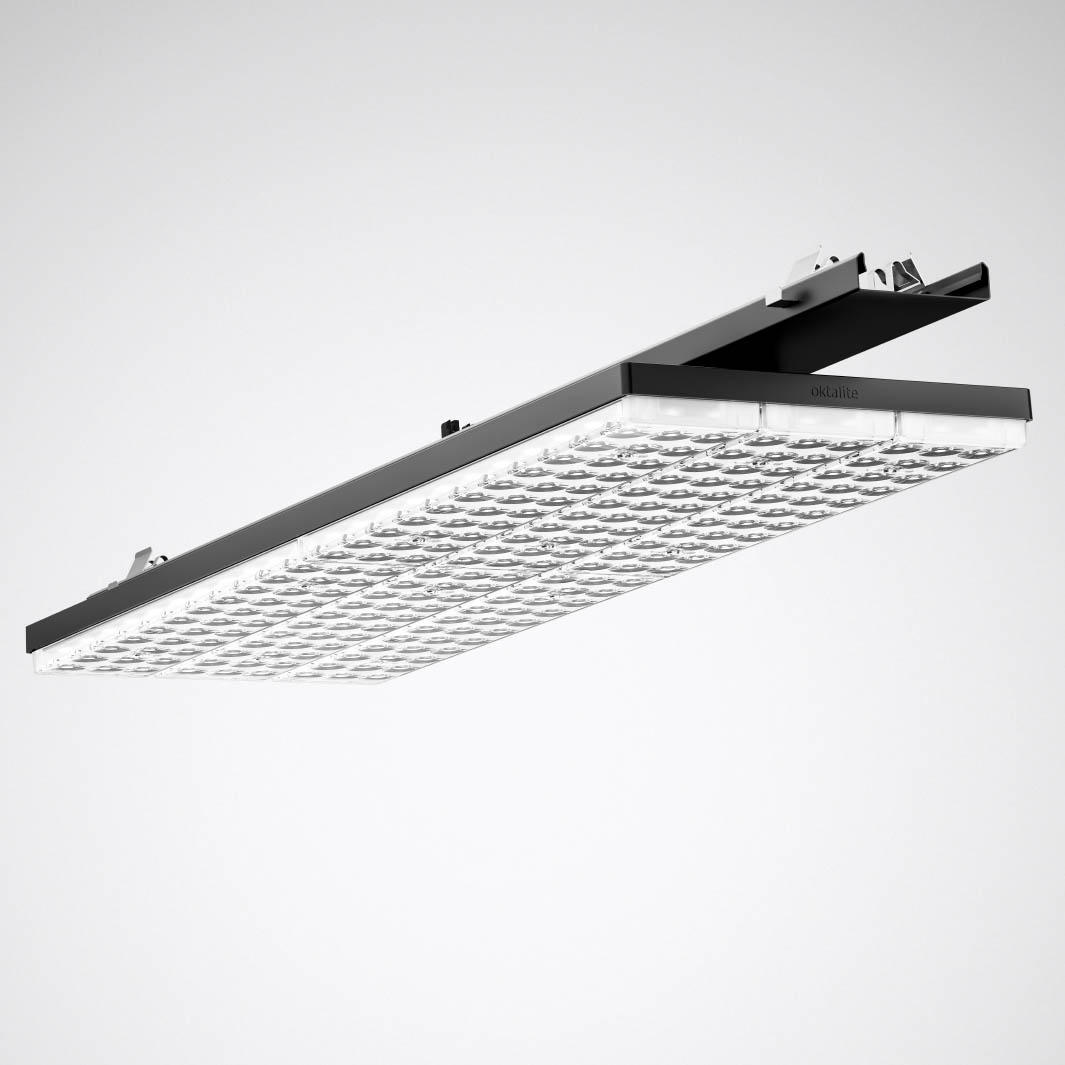 Lightpanel G2 LED enables already existing E-Line continuous lines to be very quickly and simply upgraded. The Lightpanel is available upon request with a pre-assembled E-Line gear tray. This enables obsolete lighting systems equipped with conventional T5 or T8 E-Line units to be upgraded to LED lighting technology as quick as a flash.
Advantages in operation
Attractive – next-generation shop lighting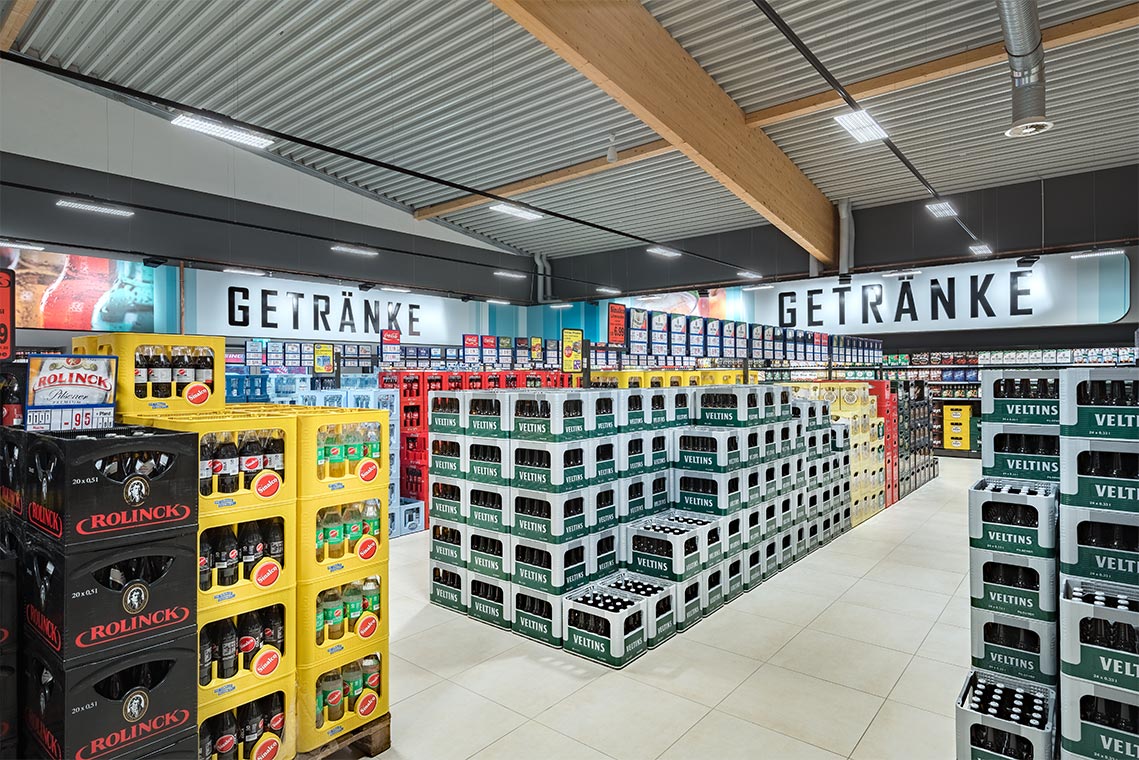 The high quality optics of Lightpanel G2 LED provide pleasant, qualitative general lighting in the retail outlet – not as a seamless continuous line but as a row of single Lightpanels that can be specifically combined with spotlights on the track. The result: an attractive atmosphere in the shop where the merchandise can be ideally displayed with use of supplementary spotlights.
Adaptable – the luminaire with 90° rotation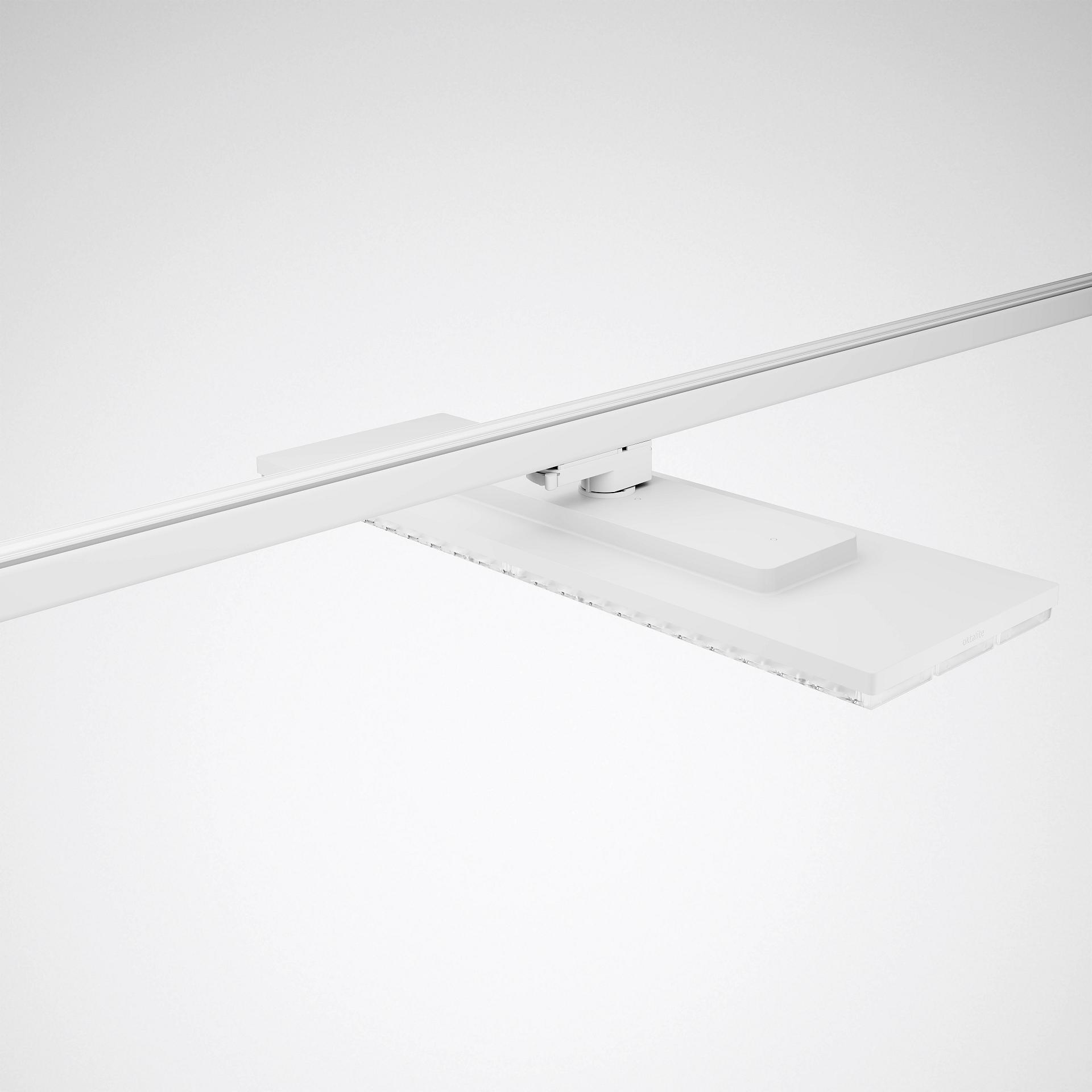 If the circulation paths in the shop change, e.g. because the shelving was rearranged, the luminaire doesn't remain in the wrong axis – on the contrary in fact. The track variant of Lightpanel G2 LED can be effortlessly rotated through 90° without tools and with just a few flicks of the wrist. Thanks to locking at 90° the luminaires are always perfectly aligned, ensuring a uniform and harmonious ceiling appearance.
Energy-efficient – rapid payback with refurbishments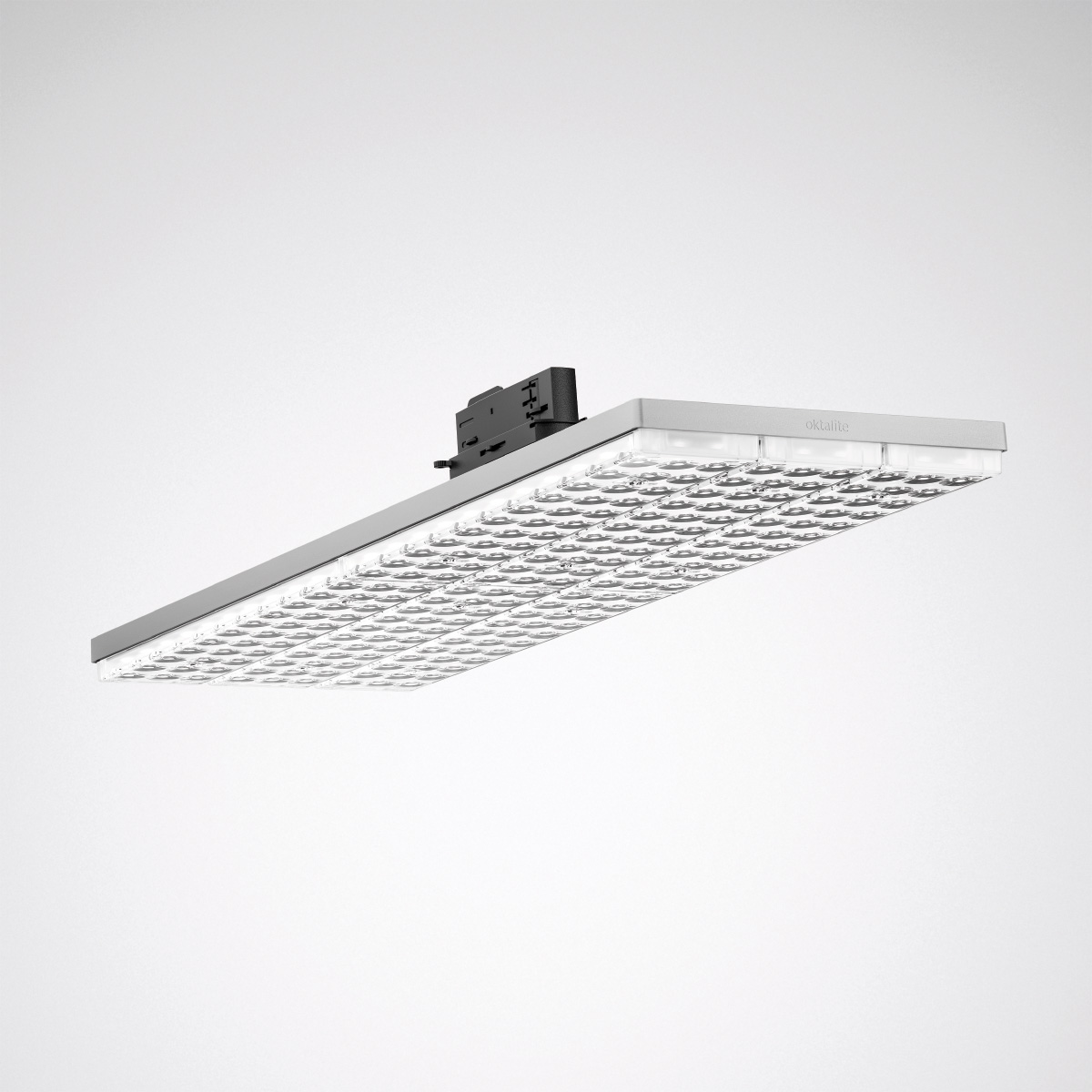 Thanks to Lightpanel G2 LED's high energy efficiency of more than 150 lm/W operating costs are significantly reduced compared to conventional lighting solutions, meaning that investment costs have a payback time of less than two years. CLO (Constant Light Output) technology can be integrated if the customer desires, guaranteeing uniform luminous flux over the complete service life.
Special lighting quality and product quality
quality and efficiency
Outstanding quality, high energy efficiency and a long service life for continuously high quality light and low operating costs
flexible
For flexible use of the room: 3-circuit track version can also be rotated through 90° and fixed after installation
refurbishment solution
A refurbishment solution for E-Line continuous lines: extremely simple and tool-free replacement in just a few seconds
| | |
| --- | --- |
| energy efficiency | of over 150 lm/W |
| Two Lumen packages | 6,500 lm and 8,000 lm |
| Hour service life | 50,000 Hour at L80 tq 25˚C |
| colour temperatures | 3.000 K and 4.000 K |
| Two selectable optics | lens & opal |
| Rotatable | through 90° thanks to 3-circuit track adapter |
| Can be optionally equipped | with CLO technology |
| addition to the standard 3-circuit track version | a special pre-assembled E-Line refurbishment insert |