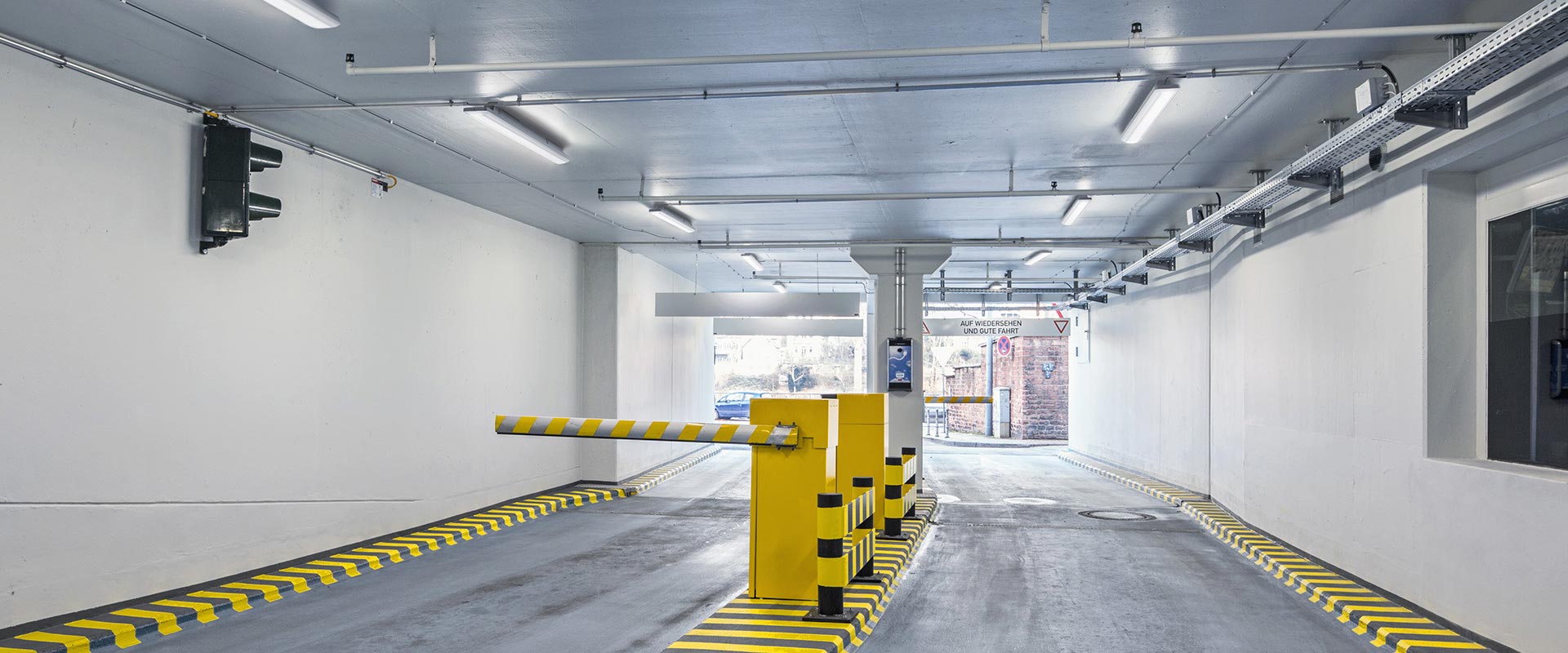 Olexeon LED – quality is not a question of price
The challenge
A simple solution, as priced as attractively as possible, is required for the standard-compliant lighting of damp rooms. The Problem: Often at second glance, apparently cheap solutions turn out to be "bogus packages", e.g. if installation is complicated or if the efficiency, service life and material quality is average at best.
The application
The Olexeon LED is a high quality product at an attractive price. With the housing material for example TRILUX doesn't use the usual polycarbonate, but glass-fibre reinforced polyester for especially high resistance. The design is also of a high quality: the luminaire was specifically designed for use of LED technology and does without the common, visible closing clips. It can also be installed very rapidly.
The result
The luminaire makes the introduction to LED technology child's play: the Olexeon LED meets all fundamental requirements for the lighting of damp rooms and considering the benefits it offers, it represents especially good value for money.
Browser information
The model cannot be displayed. Unfortunately your browser does not completely support this web technology.
Use Google Chrome for example to gain complete user experience.
Zoom
Scroll to zoom towards the model
Drag and Drop
Rotate the model by clicking and dragging
Change the background
Change the background colour with this icon
Close
Close the application with this icon
Great benefits, great value: low investment costs and operating costs
The Olexeon LED wins customers over with low purchase costs and operating overheads. With a luminous efficiency of up to 123 lm/W, investment costs are paid back very quickly and facilitate upgrading from conventional to LED technology.
A practical refurbishment solution – ideal for 1:1 replacements
The Olexeon LED has an extended mounting slot. This enables refurbishing conventional solutions quickly and simply via 1:1 replacements with energy-efficient LED solutions. The luminaire can also be installed very quickly, thanks to a Wieland rapid connection system.
High resistance: tough, yet easy to clean
Premium material quality: the luminaire body is made of glass-fibre reinforced polyester that is especially resistant with low flammability. The Olexeon LED version with PC diffuser complies with the HACCP regulations for the food industry.
An attractive design: slender and purist
Functionality can also be attractive: a special feature of the Olexeon LED is its modern design specifically developed for LED technology that does without the usual visible closing clips.
Convincing energy efficiency
With energy efficiency of up to 123 lm/W and a 35,000 hour lifespan (L80), the operating costs are especially low.
Modern design
The Olexeon LED has a high quality, modern design without visible closing clips.
Premium materials
Glass-fibre reinforced polyester means the fitting offers high resistance levels as well as low flammability.
Flexible lighting technology
The Olexeon LED is available with two luminous flux levels and wide light distribution. DALI versions also provide flexible integration into local light management systems.
Technical information
Reference
Value
Luminaire luminous flux:
2.300 / 4.000 / 6.000 lm (F/ES/I); 4.000 / 6.000 lm (DE/ROW)
Connected load/efficiency:
up to 123 lm/W
Service life:
35.000 h L80 at ta 25 °C; 50.000 h L70 at ta 25 °C
Colour rendering/-temperature:
CRI > 80 / 4.000 K (weitere Farbtemperaturen auf Anfrage)
Electrical version:
ET, ETDD, +HFS (F/ES/I)
Dimensions (L x W x H):
1.200 (1.500) x 88 x 77 mm (F/ES/I)
1.200 (1.500) x 88 x 77 mm (D/ROW)
Protection rating/safety class:
IP66 / SKI
Beam angle:
B - wide