Retail LED lighting
How to do good business sustainably
On the journey to sustainable concepts, retail has an effective ally: the right light. Sustainable lighting solutions for retail save valuable energy and thus combine economic efficiency with resource conservation. At the same time, the quality of light influences well being, perception and thus purchasing behaviour. Light creates attractive spaces and stages the goods - for a holistic shopping experience.
As the German market leader for technical lighting with over 111 years of experience, we have in-depth lighting technology know-how for a wide range of applications from industry to office. We bundle this competence in retail applications with Oktalite and its expertise from more than 40 years. Oktalite's customized product and service portfolio is oriented towards the special requirements in retail - and in the context of the TRILUX GROUP also offers services far beyond this.
Sustainable

retail lighting
Promotes sales, conserves resources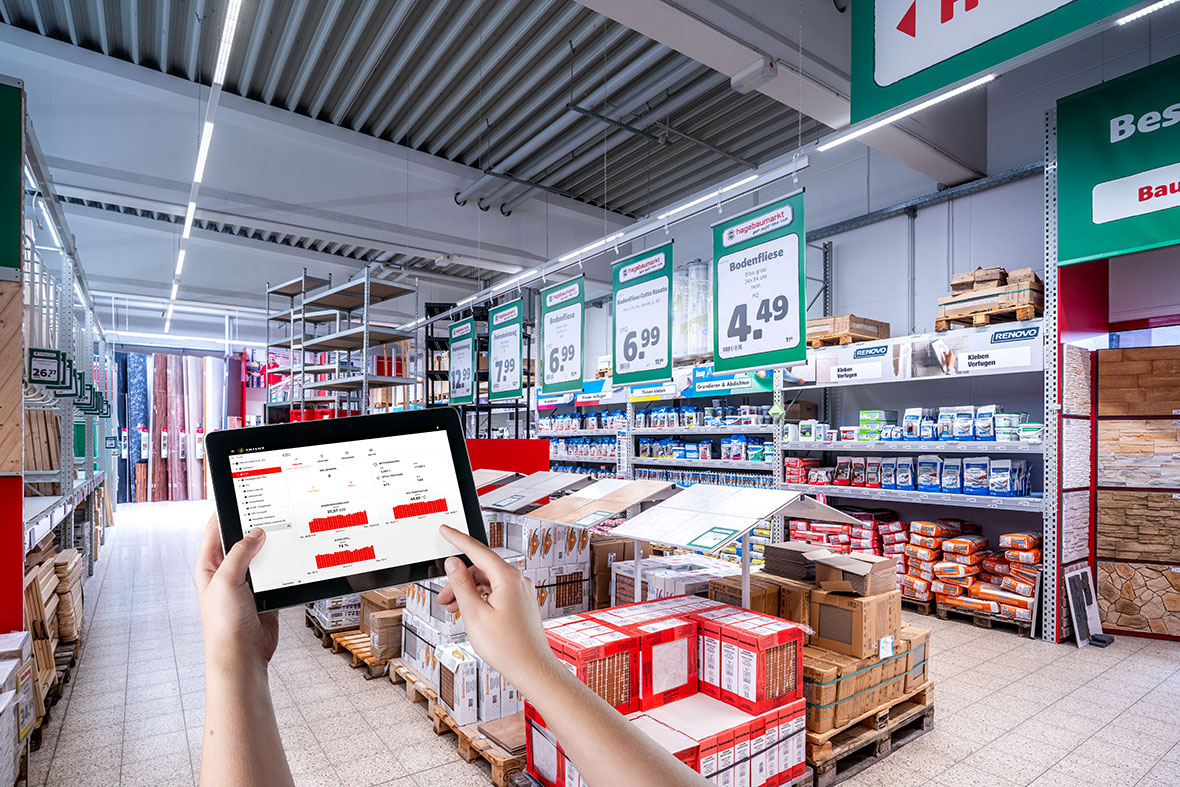 Intelligence is sustainable
Lighting management networks light points and sensors to create intelligent, adaptive systems. This saves energy, protects the environment and creates added value for customers and retailers. LiveLink RETAIL is the TRILUX solution for light management in retail.

Sun.Light.Quality.
light as perfect as the sun
Turquoise or aquamarine, old rose or mauve, beige or taupe – in natural sunlight it is easy to distinguish even the smallest nuances of colour. Colours appear intense, brilliant and saturated. With Sun.Light.Quality., we have defined sunlight as the reference value for our lighting solutions – and on this basis we have developed three innovative natural light colours for a wide variety of retail areas: BRILLIANT COLOUR for excellent colour presentation of the entire product range, especially in the fashion sector, EFFICIENT WHITE for unique white presentation with maximum efficiency and BRILLIANT FOOD for perfectly illuminated food.
Food – Fashion – Shop – Automotive – DHE
Ancillary areas – focusing on quality
In addition to the typical sales areas, there are a large number of ancillary areas in retail that also need to be ideally illuminated. They include car parks and parking garages as well as facades, paths, offices, sanitary and storage areas. As a one-stop full-service provider, we offer holistic solutions for all areas of the building as well as areas around buildings. This not only simplifies planning and implementation – it also guarantees perfectly coordinated lighting technology and a uniform, harmonious design.
our sales specialists
Our retail solutions are genuine sales professionals. With a wide range of track spotlights, system solutions, recessed and suspended luminaires, all retail requirements can be perfectly covered. The best part about it: Thanks to the modular design with a wide selection of optics, the LED luminaires can be precisely adapted to their respective area of application. Bestselling points: a uniquely high quality of light, attractive design and convincingly low operating costs.

Human Centric Lighting
better light by nature
Sunlight changes its spectral composition during the course of the day, influencing various processes in the body. These include, for example, biorhythm, well-being and the ability to concentrate. With HCL, we bring natural sunlight into the retail sector: The luminaires change their spectral composition analogue to daylight, creating a pleasant and natural atmosphere.

Services
All possibilities from A to Z
From lighting design and financing to installation, maintenance and IoT applications – TRILUX and Oktalite take care of all tasks relating to your lighting.
Ask the lighting experts!
+49 29 323 01-94 60
TRILUX supports you with the implementation of future-orientated lighting solutions. With a wide service and product portfolio, these range from auditing the existing lighting on location and designing the new system to financing, installation, maintenance and operating services.