Recycle instead of buying new
TRILUX and Skanska save 17 tons of CO2
Date

Category

Trilux Inspirations

Comments
Goodbye Waste, Welcome Closed-Loop Project: As part of a closed-loop project, TRILUX has adapted the existing LED lighting at Skanska HQ to suit its new requirements.
By modernizing or modifying 650 meters of light channel, Skanska has saved 17 tons of CO2 compared to purchasing new fixtures.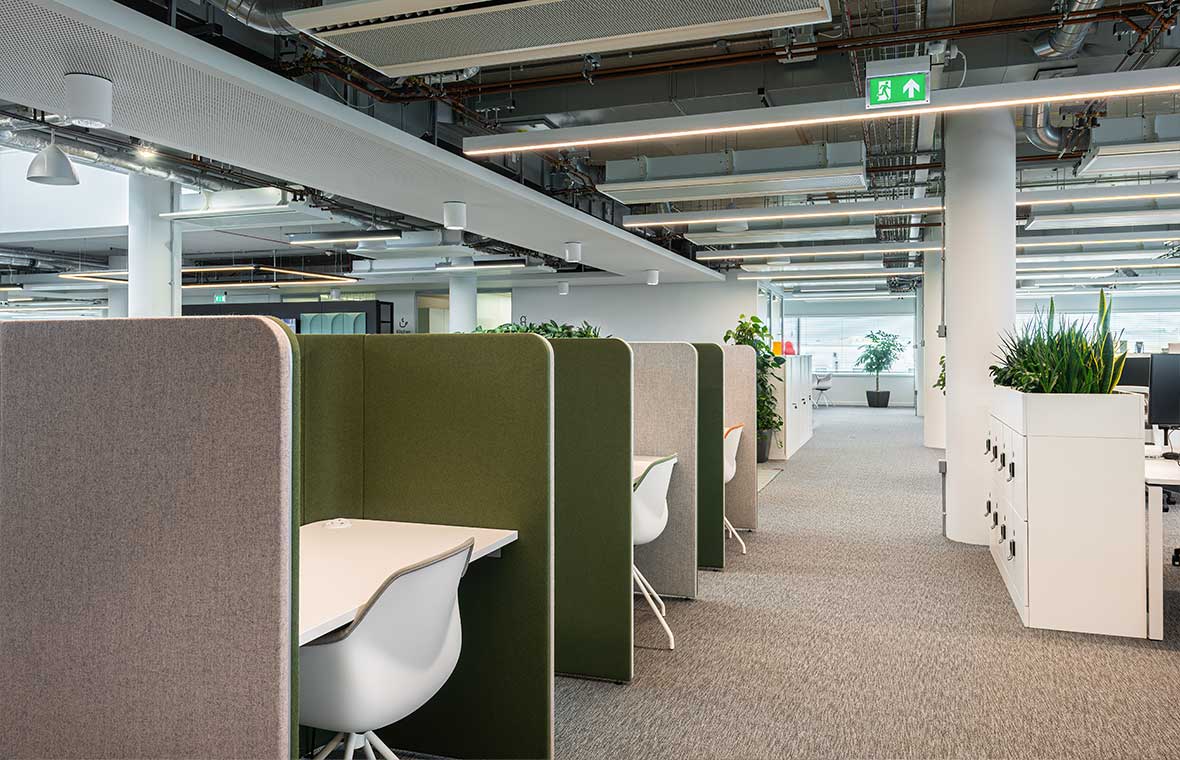 Skanska, a multinational construction and development company from Sweden, is committed to ambitious sustainability goals. Recently, the company relocated its UK headquarters to Leavesden, Watford, with the aim of creating a smart, sustainable, and inspiring workplace that serves as an agile hub for collaboration and digital work.
To meet the new demands, the 650 meters of the LC60 LED light channel, exclusively available in the UK market, were specifically adapted, minimizing its carbon footprint.
Taking It Back -
The Closed Loop Project
In an effort to reduce waste and maximize resource utilization, a smart take-back process was implemented for the LC60 light channel. The linear luminaires were collected, disassembled, and all recyclable materials were properly recycled, including luminaire housings, terminal blocks, end caps, and wire suspensions. The refurbished luminaires were then equipped with custom high-efficiency LEDs and drivers, ensuring their reuse within the project.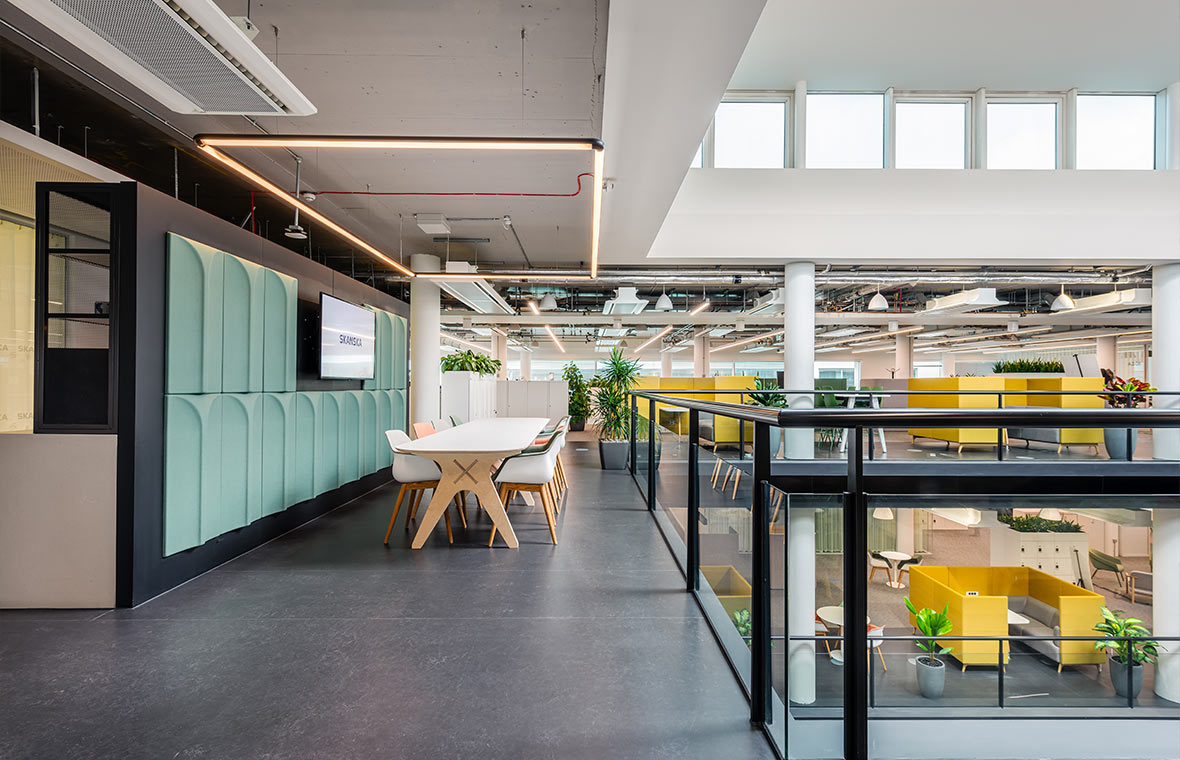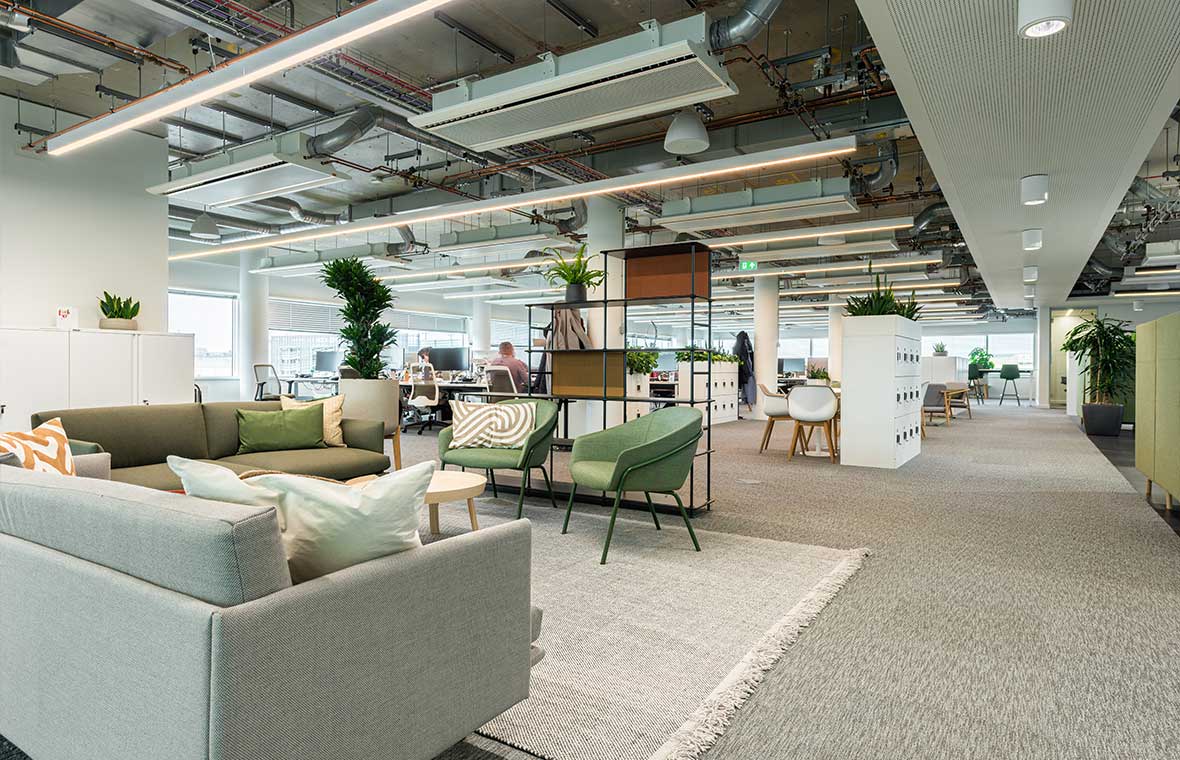 Tailor-Made Lighting for Every Space
The lighting quality was tailored to suit the specific needs of each room. In the open plan area, highly efficient luminaires were already in use. However, their cold white 6,000 Kelvin color temperature was perceived as too bright and cool with the potential to cause headaches.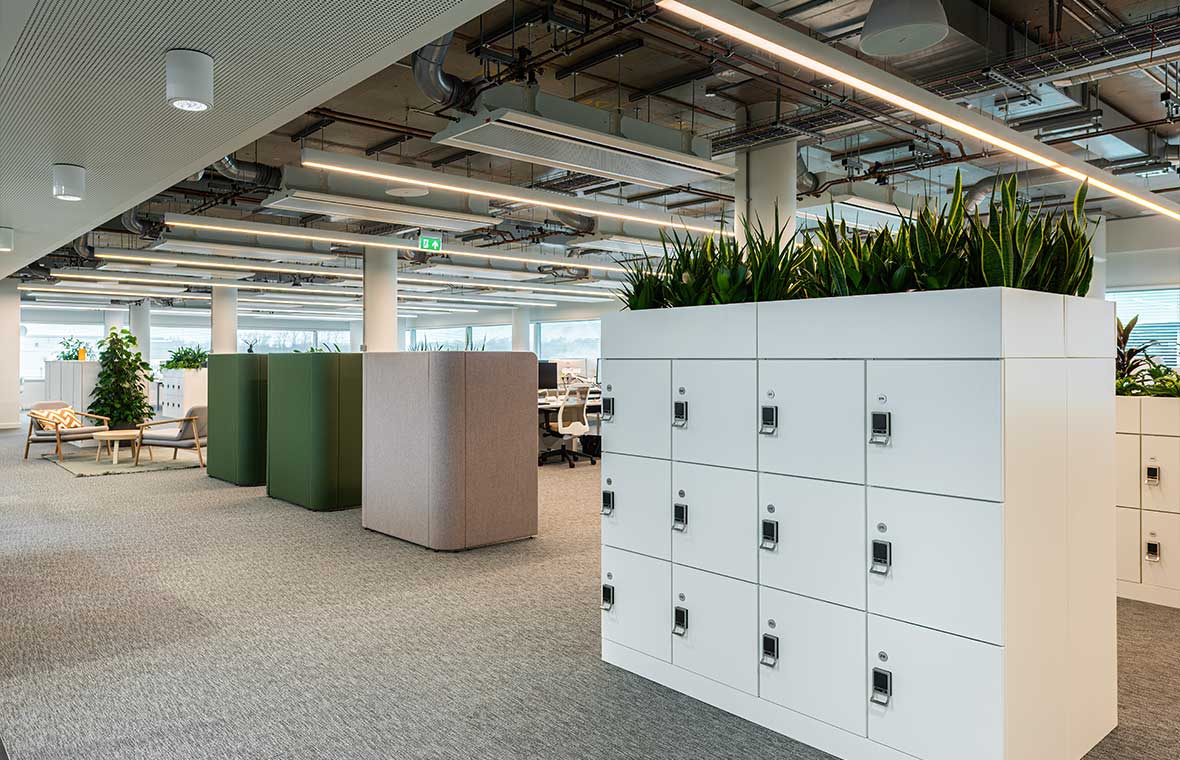 Instead of replacing the entire luminaires, a circular economy approach was employed. Special Amber filters were developed to easily attach to the luminaire diffuser to adjust the light color to a warmer white in the range of 4,000 K.
Additionally, the light output was reduced in accordance with the updated lighting requirements.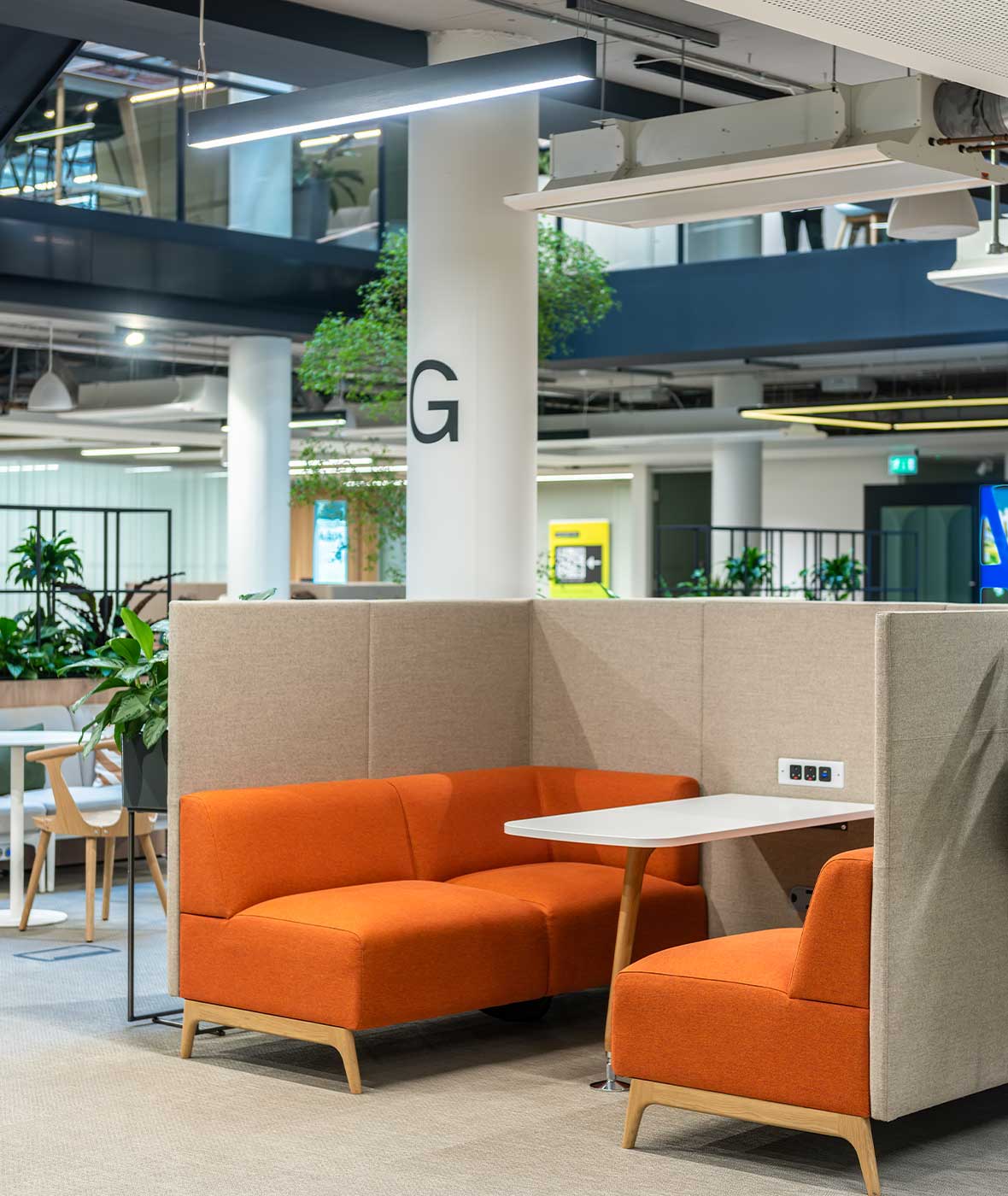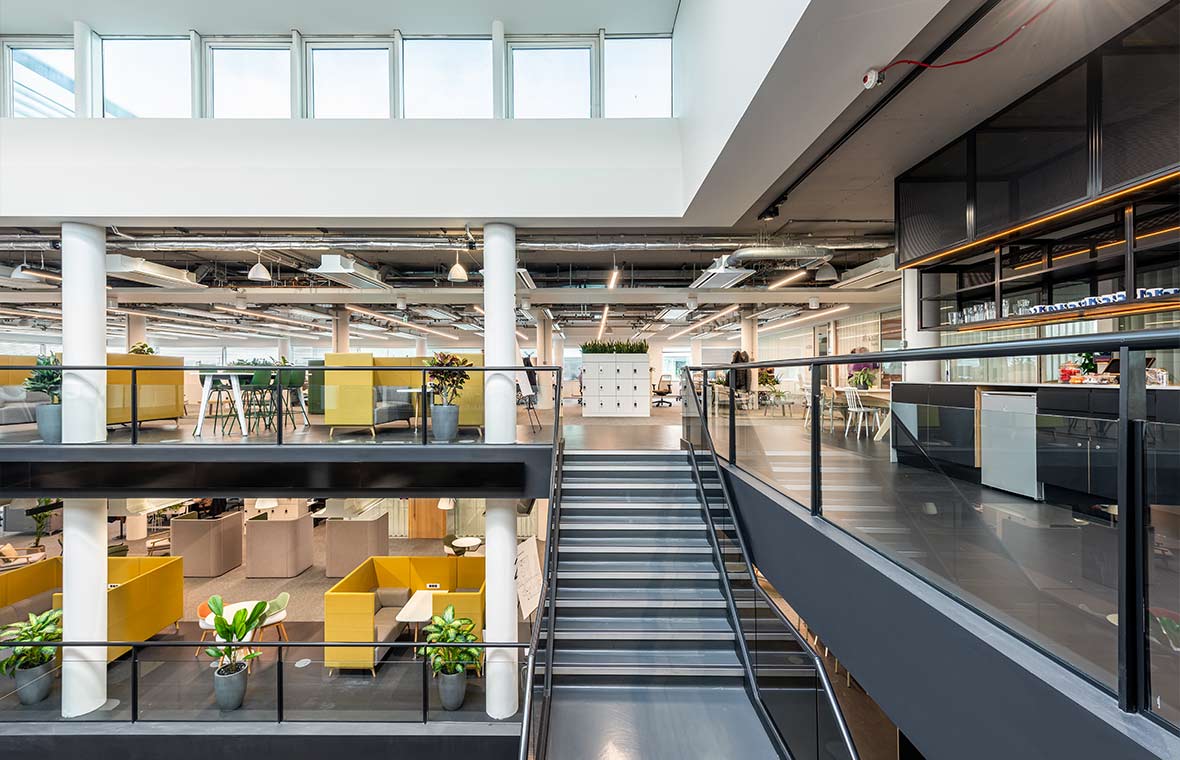 Excellent Light, Sustainable Balance
This project is a complete success on multiple fronts. Employees at the new site now benefit from custom high-quality lighting. Moreover, thanks to the "circular approach" Skanska has saved approximately 17 tons of CO2 eq., compared to purchasing new fixtures."We didn't want to remove the existing luminaires, throw them away and buy new ones. TRILUX understands our values and goals.
Together we found a solution to reduce our carbon emissions - and provide our colleagues with a great new office," is how Reece Bannister, MEP Project Manager at Skanska, sums it up. We can only agree - and look forward to many similar projects.