Lighting for The food industry
Illuminating rooms in the food and luxury food industry is related to special photometric, hygienic and electrotechnical challenges. Hence, the only viable lighting installations:
contain no glass
contain only covered light sources
are resistant to breakage
resist humidity, cold, vibrations and chemical cleaning agents according to their application.
These preconditions apply to the complete supply chain for foodstuffs. Companies in food distribution are subject to the same strict specifications for selecting LED luminaires as companies working in food production and food processing. Even manufacturers of packaging for food products are obligated to comply to safety standards such as the BRC Global Standard or the International Food Standard (IFS).
Production:
Production halls in the food industry are generally characterised by sensitive work surroundings because sensitive raw materials are processed to produce foodstuffs.

High temperatures occur during production processes, although low temperatures are prevalent for filling and packaging. These temperature differences in production areas demand sophisticated thermal management of the luminaires.
Furthermore, luminaires must be constructed of especially resistant, impact-proof and breakage-resistant components – it must be ensured that no luminaire parts can come loose and contaminate the production process. As a consequence, only luminaire housings may be used that contain no glass. The light sources themselves must also be covered and splashwater-protected, and all surfaces must be smooth and easy to clean.

In such production surroundings, ideal luminaires are the E-Line LED continuous line system or X-Range weather-proof luminaires such as Nextrema G3 LED or Duroxo LED.
Cold stores:
Long shelving rows, high ceilings, temperatures of +5 °C to +8 °C and sometimes even down to -30 °C: cold stores and deep-freeze rooms feature challenging conditions.

Luminaires in such applications must mainly offer a long service life, high luminous efficiency, good glare reduction and easy maintenance – after all, continuous maintenance work costs time and money.

Luminaires should also be breakage-resistant and impact-proof as well as generally resistant. For customers aiming to achieve optimum light with uniform illumination in such applications, TRILUX recommends the highbay luminaire Mirona Fit LED, E-Line LED and the X-Range weather-proof luminaires Nextrema G3 LED and Araxeon LED.
Loading ramps in canopied outdoor areas
Rain, wind, running motors and maneuvering trucks – rough, busy conditions are typical for loading zones and loading ramps in canopied outdoor areas. In such cases it's important to keep an overview – and in this regard reliable and durable lighting provides vital support.

Thanks to robust, high quality materials and innovative construction technology, the X-Range weather-proof luminaires Nextrema G3 LED and Araxeon LED are ideal in heat and cold and also feature protection ratings and impact resistance levels enabling them to continuously withstand vibrations, shocks, dirt and splashwater.
TRILUX has been supporting foodstuff producers for many years in the areas of production, storage and dispatch with high quality, reliable luminaire solutions that comply with all such strict specifications. In addition to weather-proof luminaires, our portfolio also includes high-efficiency LED continuous lines and robust highbay luminaires.
Standards for luminaires in the food industry
All TRILUX X-Range weather-proof luminaires (Nextrema G3 LED, Araxeon LED and Duroxo LED), E-Line LED continuous lines and the highbay Mirona Fit LED are fundamentally suitable for use in food and beverage companies certified according to IFS Version 6 and/or BRC Global Standard Food Version 7.

TRILUX has also provided verification from an audit that DIN 10500 requirements are fulfilled. This documents that TRILUX has established and uses a system for identifying and evaluating health-related hazards with regard to shatter protection,
cleaning and maintenance as well as chemical and mechanical resistance. This HACCP conformity is regularly inspected and guaranteed by an independent institute.

TRILUX has also launched a new quality seal for its luminaires at the beginning of 2016. This designates all HACCP/IFS-compliant products that can be unhesitatingly used for the challenging requirements of the food industry.
X-Range weather-proof luminaires
eXtremely tough weather-proof luminaires for eXtreme challenges.
See the X-Range​​​​​​​
Lighting consulting made easy
TRILUX tools provide valuable help with individual lighting consulting.
Lighting solutions for The food industry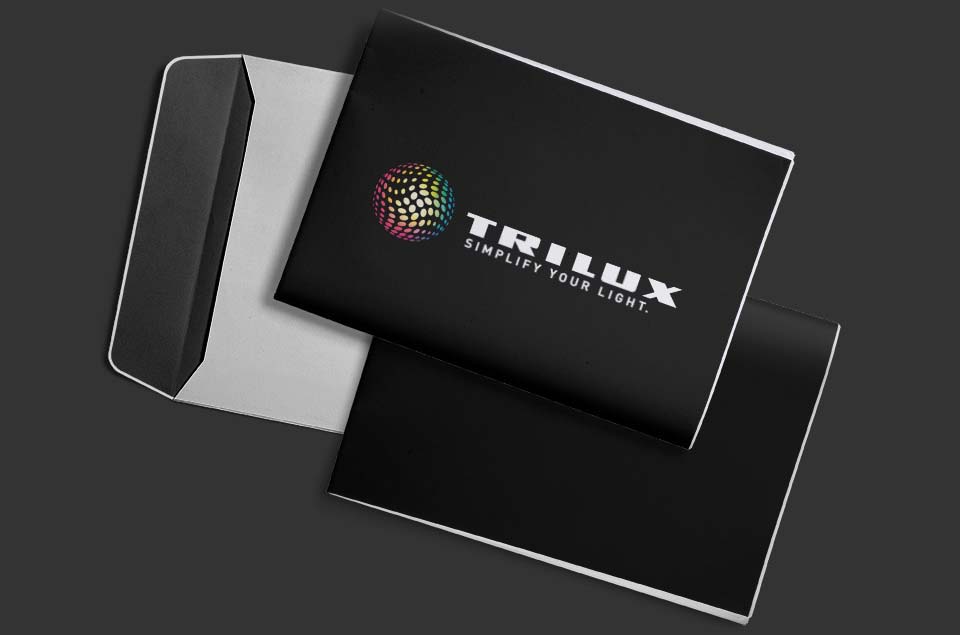 Free sample calculations
Find out about the advantages of X-Range products with application-specific lighting designs.