Pernod Ricard
Santé - A Toast to Pernod Ricard's New Headquarters in Marseille
Date

Category

Trilux Insights

Comments
Off to Marseille, not just for Pastis but for a grand unveiling! The French spirits Group, Pernod Ricard, has relocated its headquarters to Marseille, finding its new home within the historical harbor docks. Encompassing 8,000 square meters of office space, the new facility is illuminated by our bespoke Luceo Slim in sleek black. This cutting-edge technology effortlessly blends with the historic ambiance.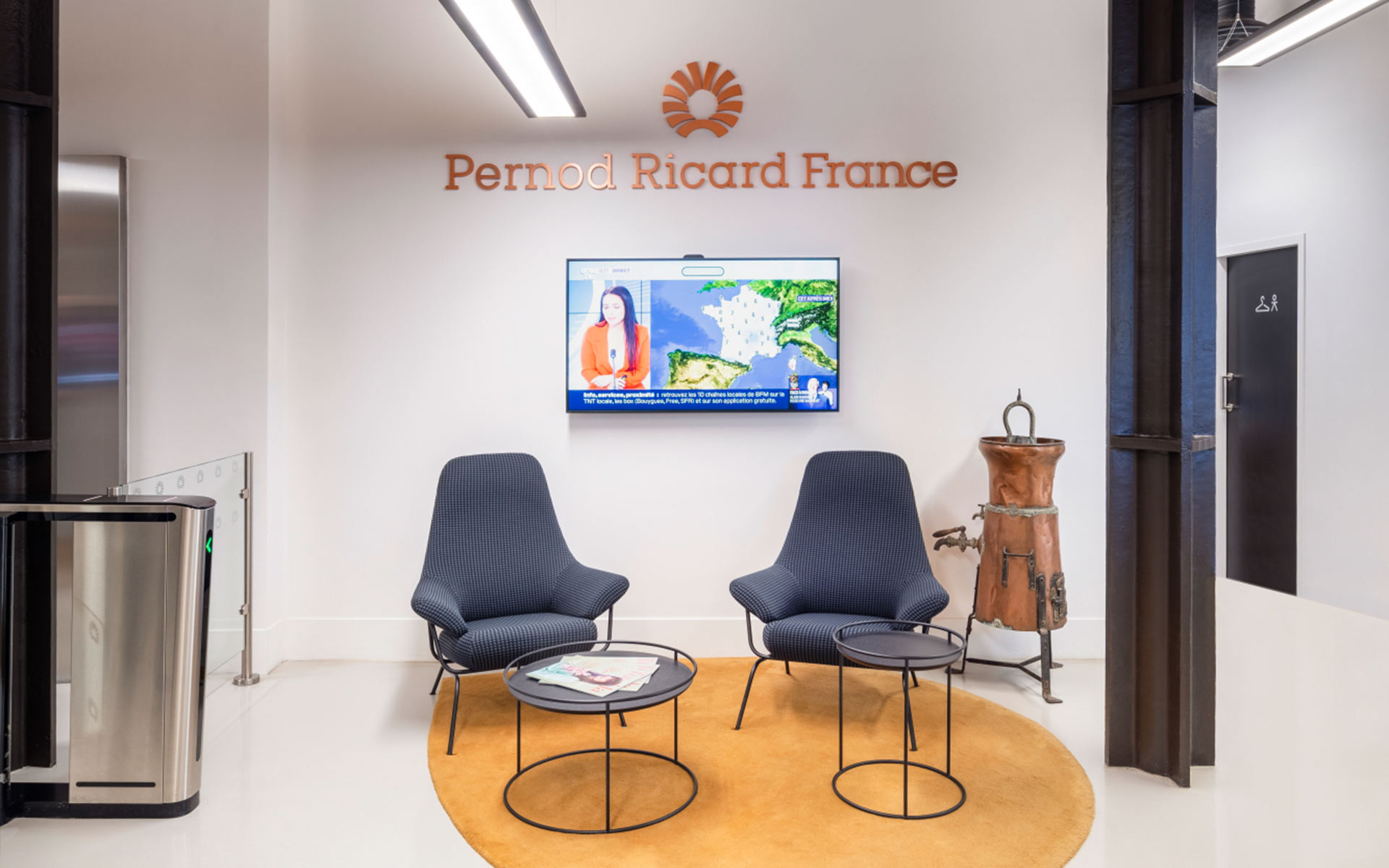 The docks are a cultural, historical, and architectural masterpiece, standing as a gem within Marseille. Built between 1858 and 1864, mirroring the design of English docks, the five seven-story buildings were reinvigorated in the 1990s through comprehensive renovations. The result is an attractive mix of unique office and commercial space for around 220 companies.
Among these, Pernod Ricard joined the ranks in 2020. Following the merger of Pernod and Ricard, the Group was looking for a distinguished location for their corporate headquarters - the answer - the Marseille Docks. The Group has rented almost the entire atrium of Dock 10.7, with 7,716 square meters of office space.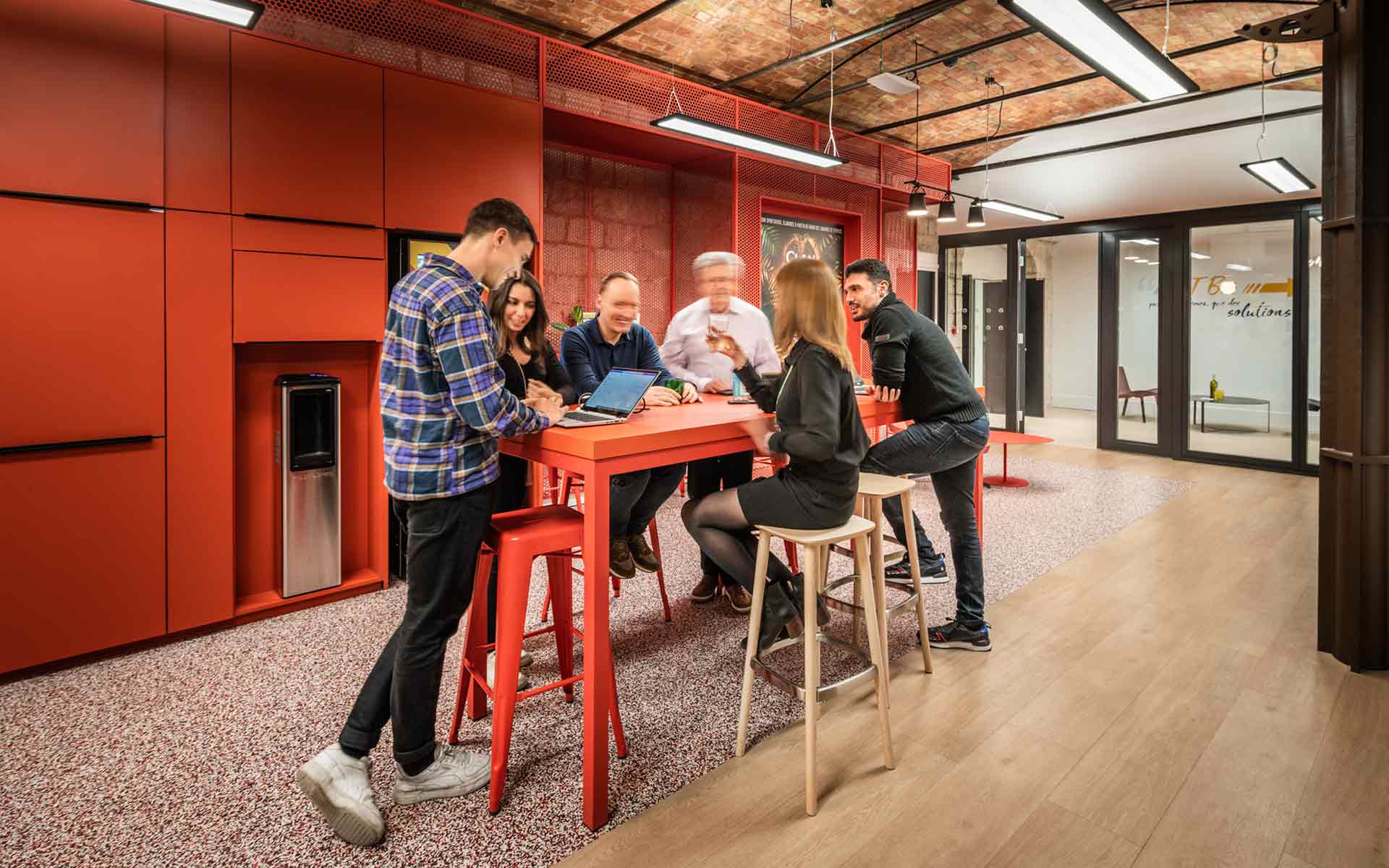 Smart Lighting of an Industrial Relic
The architecture and location of the docks are unique: brick vaults, atrium and courtyards, glazed rooms with double-pitched roofs and a view of the entire port. Amid it all, an attractive technological counterpoint to the historic architecture: our Luceo Slim LED pendant light. As a custom design in black, this multi-award-winning solution brings a breath of fresh air to the space.
In the process, the large glare-free light emission surface and the attractive indirect component provide high-quality light and a unique atmosphere throughout the building, in the offices, the atrium and the refectory. "The focus on a single lighting solution brings harmony and homogeneity to all rooms ", explains Cyril Tosello, Sales Manager TRILUX France. For even more sustainability, the luminaires were networked with the LiveLink light management system and combined with sensors for presence and daylight detection.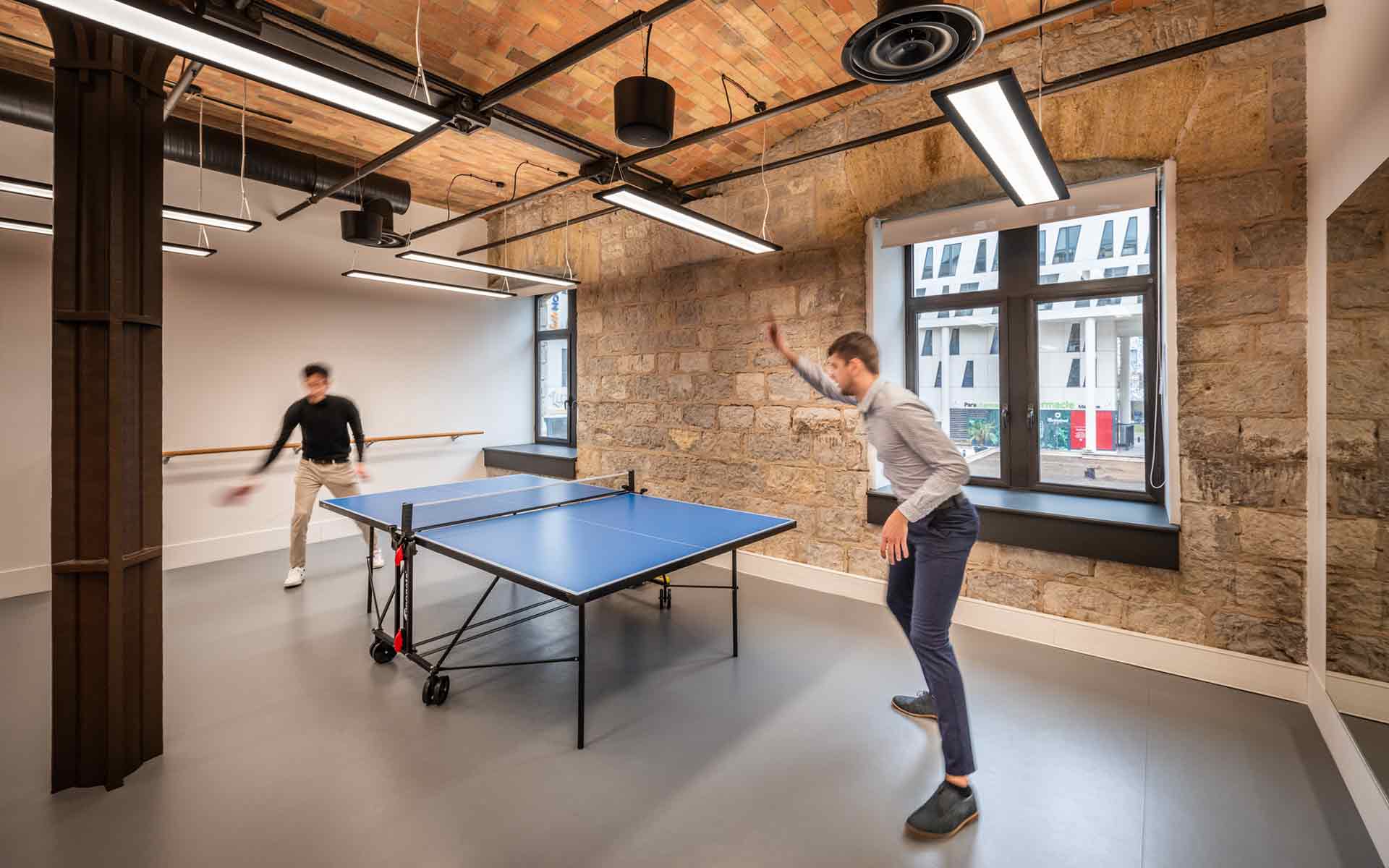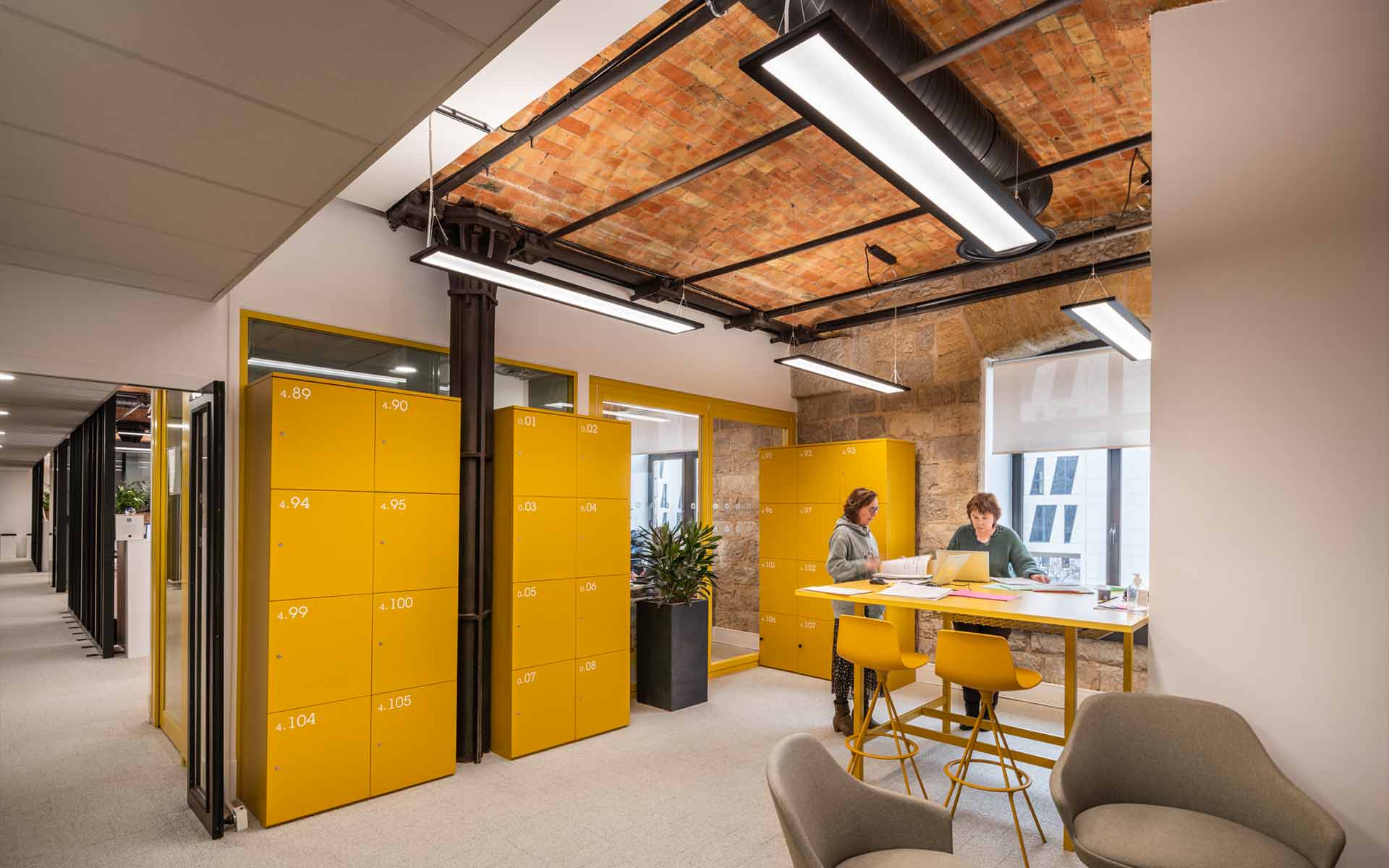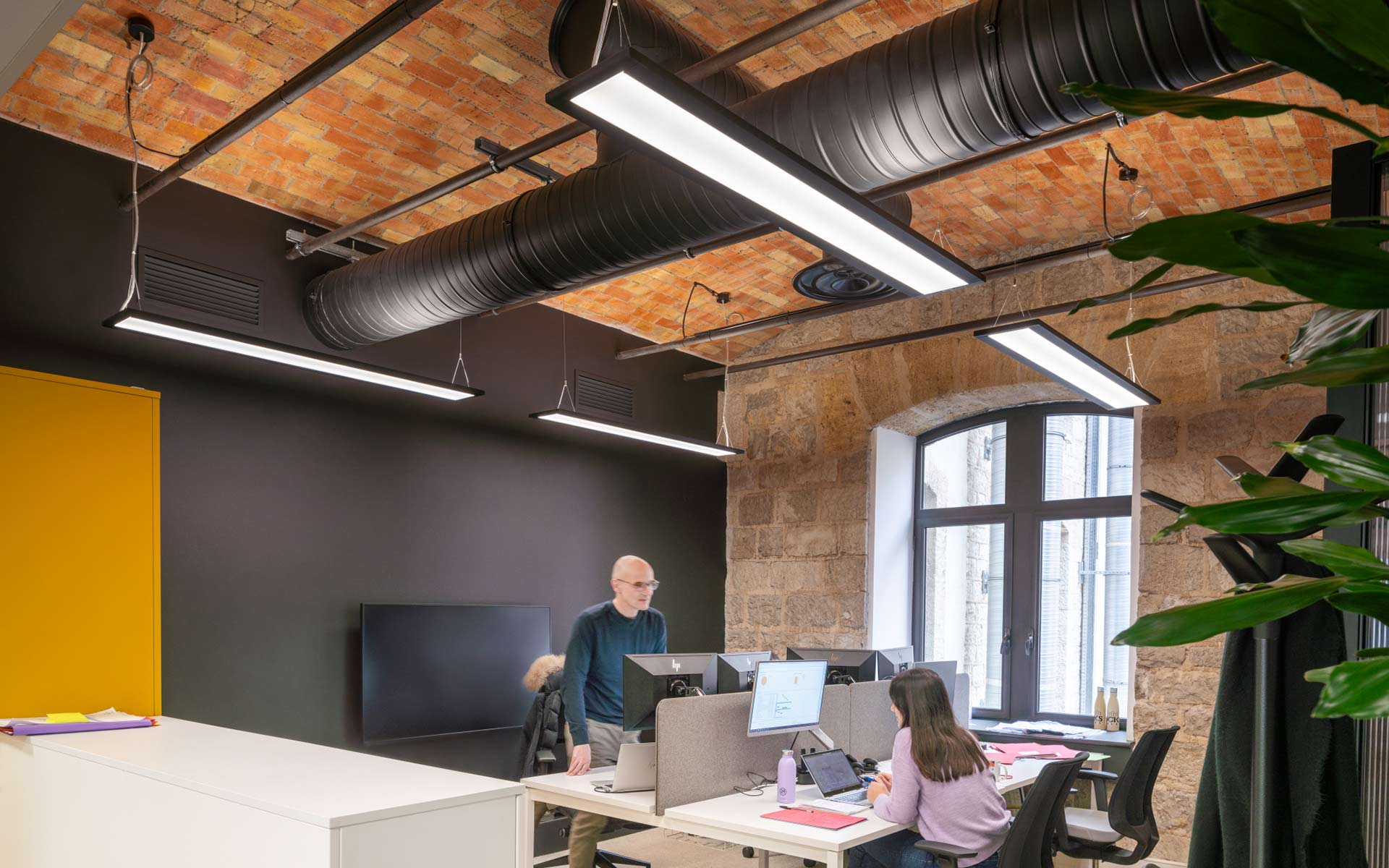 Copying a successful blueprint
Interestingly, Pernod Ricard wasn't the mastermind behind the lighting selection; credit goes to the docks' real estate owner. Having already witnessed the performance of our products within another dock building, including Luceo Slim, Solvan Flow, and LiveLink, he was delighted with the process and result; he decided to transfer the successful model to the Dock 10.7 building. While the number of different tenants had not yet been clarified at the time of the conversion, adaptability took center stage, facilitated by multiple LiveLink individual solutions, foregoing the LiveLink Premium route.
The objective: to create optimal conditions and an attractive atmosphere for future tenants through high-quality and energy-efficient lighting. Mission accomplished. Pernod Ricard is very satisfied with the result. As for the next endeavors? A warm reception awaits.