TRILUX Poland 2022
In the Light of Living Contrasts
Date

Category

Trilux Insights

Comments
December is the month in which we count down the days until the approaching Christmas, as well as the New Year 2023, which is just around the corner! The ubiquitous Christmas illuminations, which put us in a joyful, hopeful mood, show how important a role light plays in our lives. At TRILUX, we want to share with you the best version of it! Today we come with a summary of the past 12 months, as well as a vision of the ones ahead.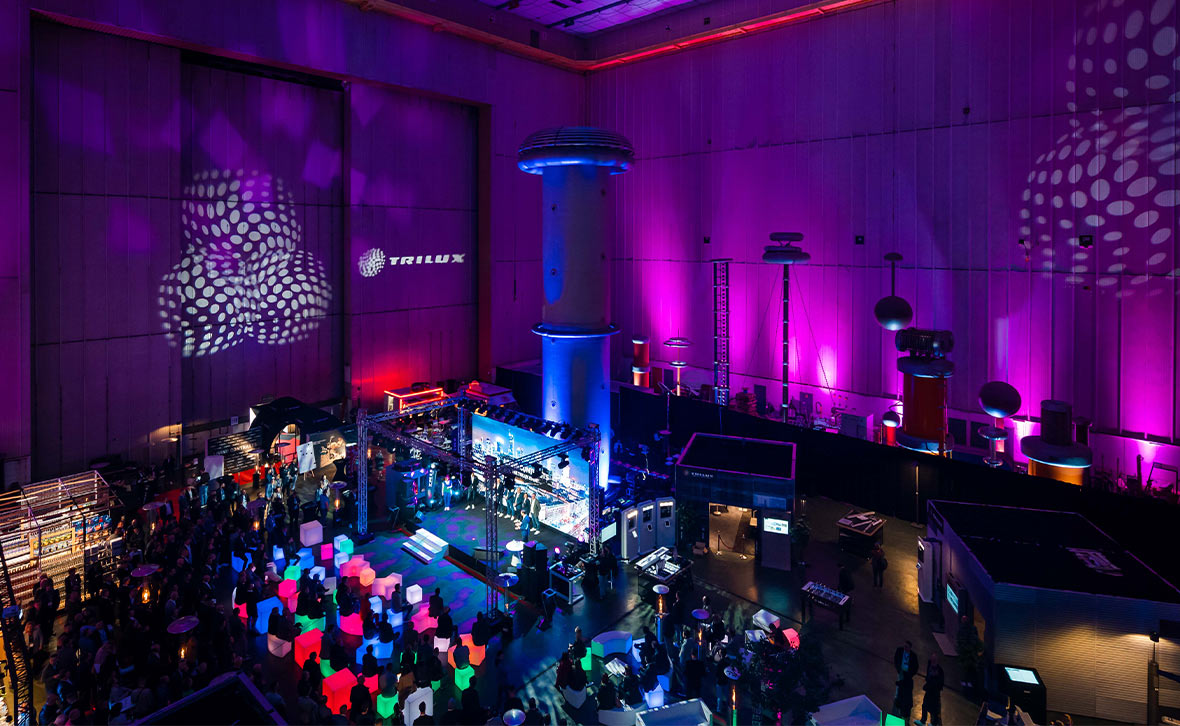 LIVING CONTRASTS - SUSTAINABLE LIGHT FOR SUSTAINABLE LIFE
The year 2022 will be marked at TRILUX by the Living Contrasts Program. We lit up European cities, creating a new dimension of communication with our customers. At the Warsaw Energy Institute, we enjoyed the best company and surroundings of TRILUX CITY, CUBES and CORNERS. All the lights were on sustainability and lighting solutions that support energy efficiency and reduce CO2 emissions. We also discussed with our guests substantively the current customer needs in the retail segment. Thank you for being together with us! You can read more about the event here.
TRILUX'S 22ND BIRTHDAY IN THE CZECH REPUBLIC
We had another occasion to celebrate in Central and Eastern Europe. Happy 22nd birthday to TRILUX ČESKÁ REPUBLIKA For more than two decades, we have managed to realize exceptional lighting projects for ŠKODA AUTO or Panattoni logistics centers, among others. In the retail segment, we have successfully established cooperation with OBI, Kaufland and LIDL chains.
As the managing director of TRILUX's Czech branch, Michal Chalupa, said: "We have had many successes, but I consider our Team to be the biggest. Most of us have been working here for many years, some even for more than two decades!". For more details from the birthday, see here.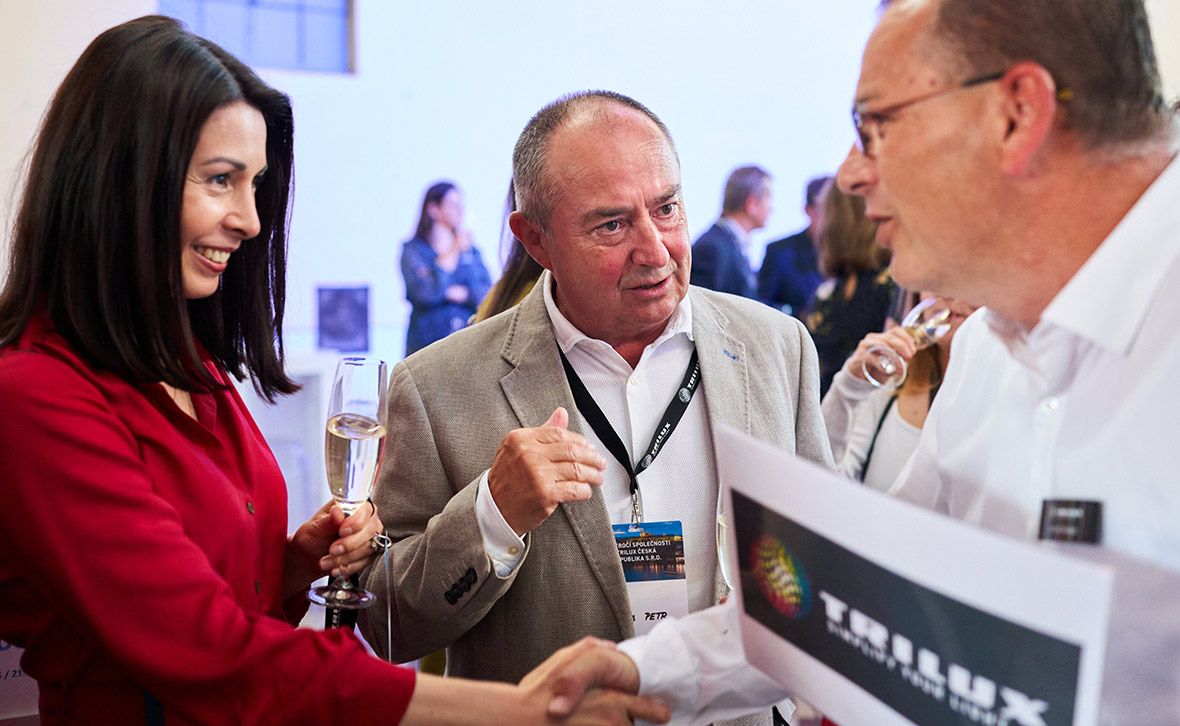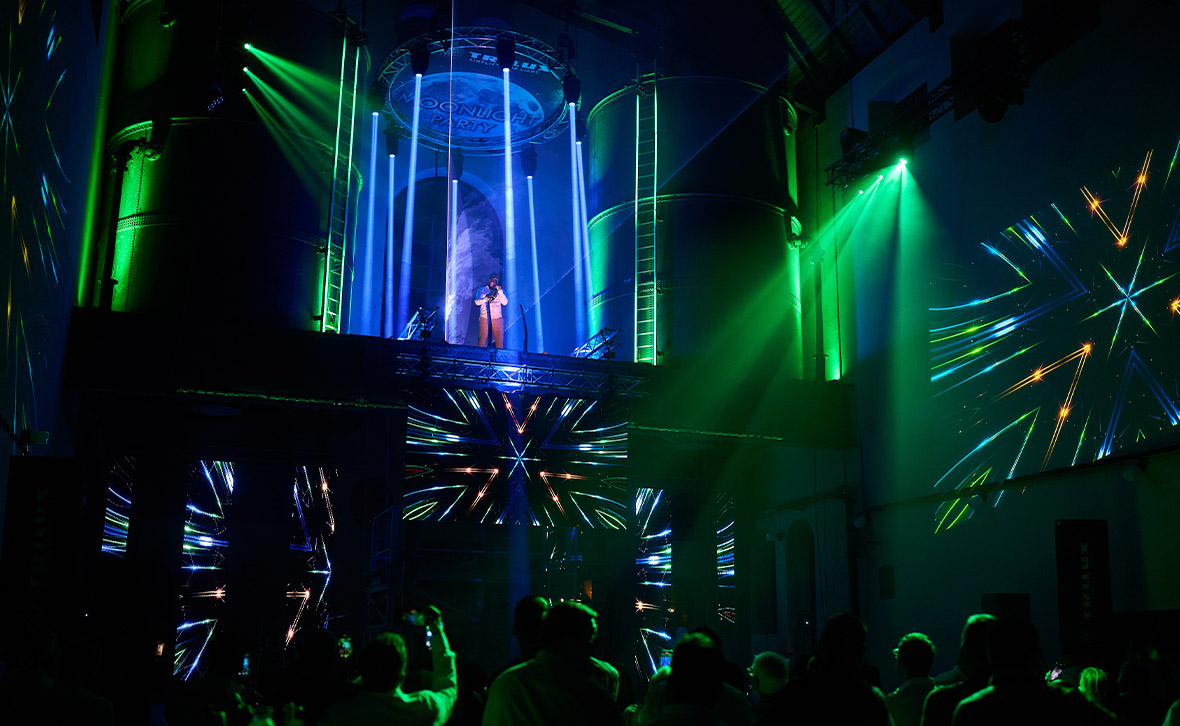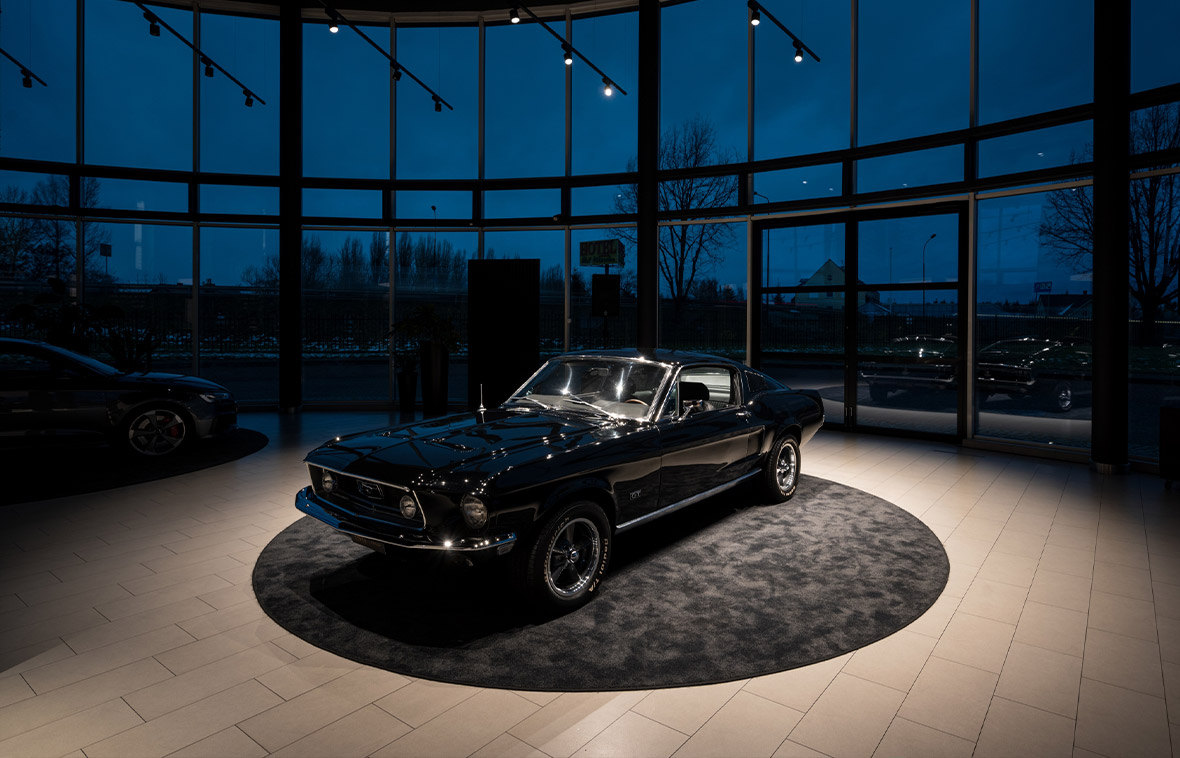 TMT MOTO GROUP - CARS WITH SOUL AND HISTORY
Together with OKTALITE, we had the great pleasure of implementing lighting solutions in an extraordinary car showroom in Świdnica. Tomasz Kwiędacz realized his dream by creating a space where visitors can not only buy, but also admire classic sports car models - including an Aston Martin that appeared in a James Bond movie.
The luminaires, accompanied by the LiveLink Premium lighting management system , provide excellent illumination for the vehicles on display and create an atmosphere full of excitement throughout the space! A meeting of automotive enthusiasts with light enthusiasts - it had to work! You can read about the details of the realization here.
CTP BUW 17 ROMANIA - 12 KM OF C-LINE LED LINES
Yes! This is exactly the total length of our luminaire strings that we installed at the BUW 17 logistics park in Romania.
Equipping an industrial and logistics building with a total rentable area of 139,000 sqm with a smart and energy-efficient lighting solution required a thoughtful approach, but such challenges are our specialty! "The main reason for choosing TRILUX lighting solutions is the recognized high quality of products and services, as well as the favorable price.
The biggest challenge in the implementation of the BUW 17 project was the tight deadline -compared to the average project of this scale, the implementation time was 25% shorter. However, we managed to complete everything on schedule and within the agreed budget." - says Valentin Rosu, Director of Construction at CTP Romania. Testimonials like this are the biggest driving force for us to continue our efforts (and large-scale ones at that)! You can find more information about the project here.
3 QUESTIONS FOR ARKADIUSZ LEWENKO
General Manager of TRILUX in Central and Eastern Europe (CEE)
The year 2022 is over. What do you consider to be its greatest success in the CEE region? What are you most proud of?
I myself am extremely curious as to what would be the number one hit of the last year's events if we conducted a poll among the TRILUX Team. Without a doubt, the highlight of 2022 was the Living Contrasts Program we organized in Warsaw for the entire CEE region. We created an unforgettable experience for our clients. Looking back, a picture emerges of the commitment of the entire staff to a common goal - the implementation and deployment of TRILUX solutions, of which we have a growing number.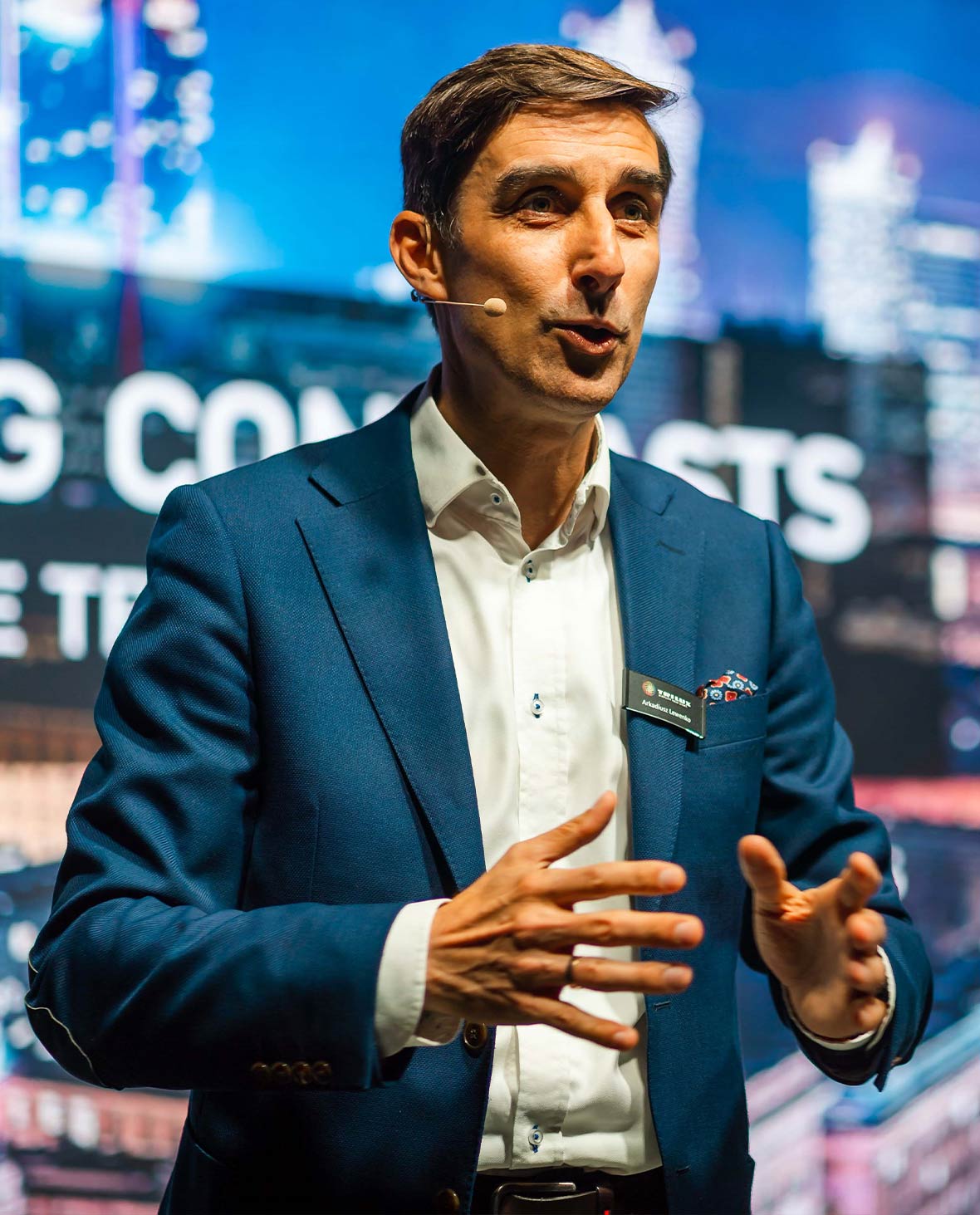 The last 12 months, have also been a time of great unrest. War across our eastern border, the global energy crisis, rising inflation - how is TRILUX finding its way through market uncertainty?
The current external factors in which we have to operate are somewhat like sailing between shoals, invisible rocks. As TRILUX, we are fortunate that, figuratively as well as literally, we are a proven light for businesses that are looking for solutions to reduce their electricity expenses. We focus on things we have a real impact on, becoming a partner that supports our customers' profitability through efficient light management. We are moving forward and want to take advantage of every wind - even the one that seems to be blowing right in your face!
This year 2023 TRILUX celebrates its 111th birthday - are the three ones some sort of symbol of the direction in which the CEE region is heading?
Experts in numerology could tell us exactly what the three ones mean. We are aiming for a place where we are perceived by Customers and Employees as the number one company in the lighting industry. A company that is growing dynamically and entering the non-lighting space without deviating from the course of excellent quality and modern technology. This involves many challenges and steps to take.