Asset Tracking
Optimise efficiency with a location network
When Asset Tracking, goods or resources are provided with an "asset tag". The objects can then be easily located using beacons. In this way, the use and location of goods and work equipment can be checked at any time. This can save unnecessary search and waiting times within production processes.
Your advantages of asset tracking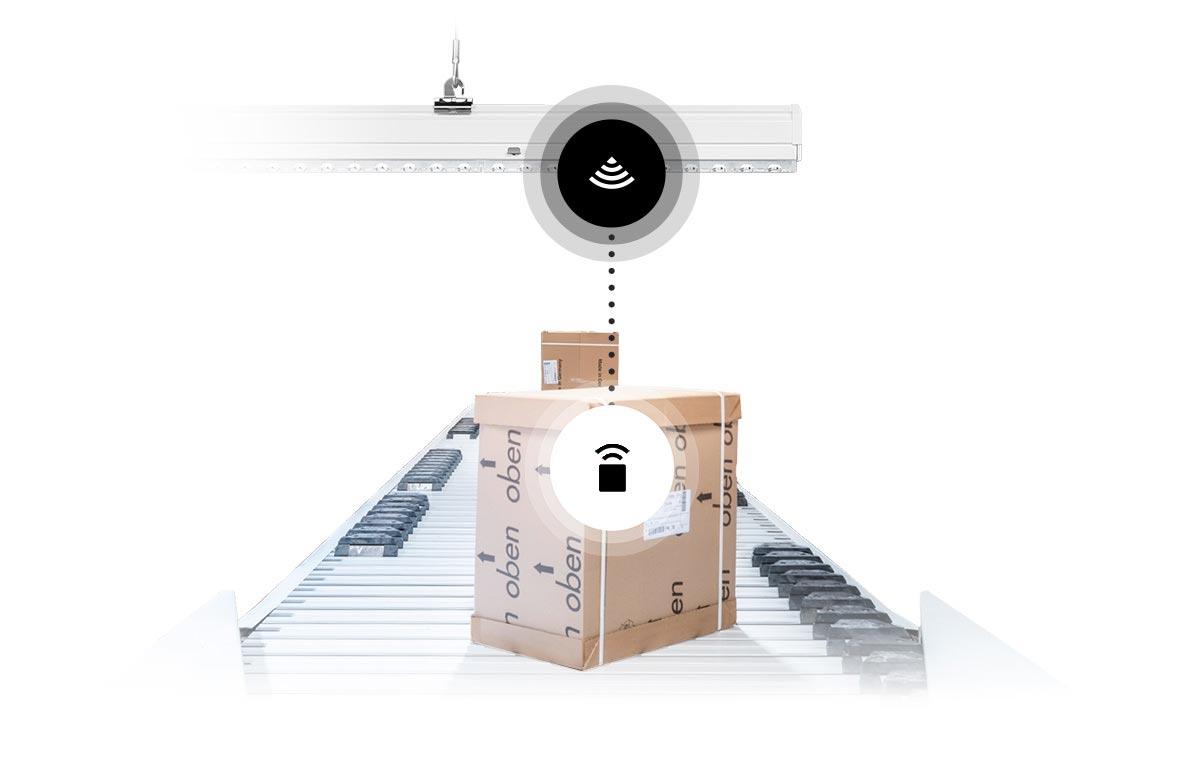 What is asset tracking?
Asset tracking makes it possible to locate objects at any time. This way, required goods and resources can be found quickly and simply without having to cope with long periods of searching and waiting. Companies with large, confusing factory premises in particular can save costs by locating objects this way, e.g. by optimising operating sequences and production processes. To locate goods and resources inside buildings, they must be identified with asset tags, these asset tags can then be located easily via beacons. The beacons send their information to a system which allows the user to access all relevant data.
Why asset tracking?
With the help of asset tracking, production processes can be optimised and costs can be reduced. Long periods of searching and waiting during production processes due to missing materials can be avoided with quick and simple locating of goods and resources. This reduces expensive downtimes in production processes to a minimum.
Real-time inventory
the asset tags used in asset tracking facilitate simple and reliable transfer of goods and resources to the inventory system. This ensures an up-to-date overview of goods and resource stocks at any time.
Simple maintenance
with the help of asset tracking, resources can be located quickly and simply. In combination with an indoor navigation system, service technicians can be guided directly to the object in question.
Reduction of downtimes
quick locating of resources via asset tracking prevents long periods of searching or waiting. Thus reducing disruption to production to a minimum.
Ideal inventory overview
asset tracking facilitates determining the location and use of goods or resources in real time. This way, production processes can be optimised and costs can be reduced.
Further location based services
Are you interested?
Contact us - your contact person will be happy to answer any further questions you may have.