CTP BUW 17 Romania
Smart lighting solutions for industry & logistics
Date

Category

Trilux Inspirations

Comments
TRILUX proudly presents BUW 17: an impressive building, known as the largest industrial building in Romania, with approximately 139,000 sqm gross leasable area (GLA). BUW 17 is part of the flagship project CTPark Bucharest West (Romania), which comprises a great number of large-scale buildings. In cooperation with Mercury Lighting, TRILUX took care of the lighting of the BUW 17 project. Within only three months we have installed more than 12 km of our sustainable and smart C-Line continuous LED solution.
Smart solutions for industry & logistics
CTP is a leading premium industrial park owner, developer and manager in Romania and Continental Europe. Valentin Rosu (Construction Director CTP Romania) explains: "At CTP we don't just build buildings. We build the sustainable business ecosystems of the future. Our industrial and logistics parks are high-tech, full-service, award-winning, and move-in ready." Over the course of years, CTP has won several awards for their overall concept, as well as for the seperate projects, including the 'Best Warehouse Developer' at the 2021 CIJ Awards Romania. BUW 17 is one of CTP's latest projects. This logistic warehouse consists of an impressive building, as well as a large outdoor area, which comprises a concrete platform, heavy traffic area, parking and light traffic road, docking area, and bicycle track.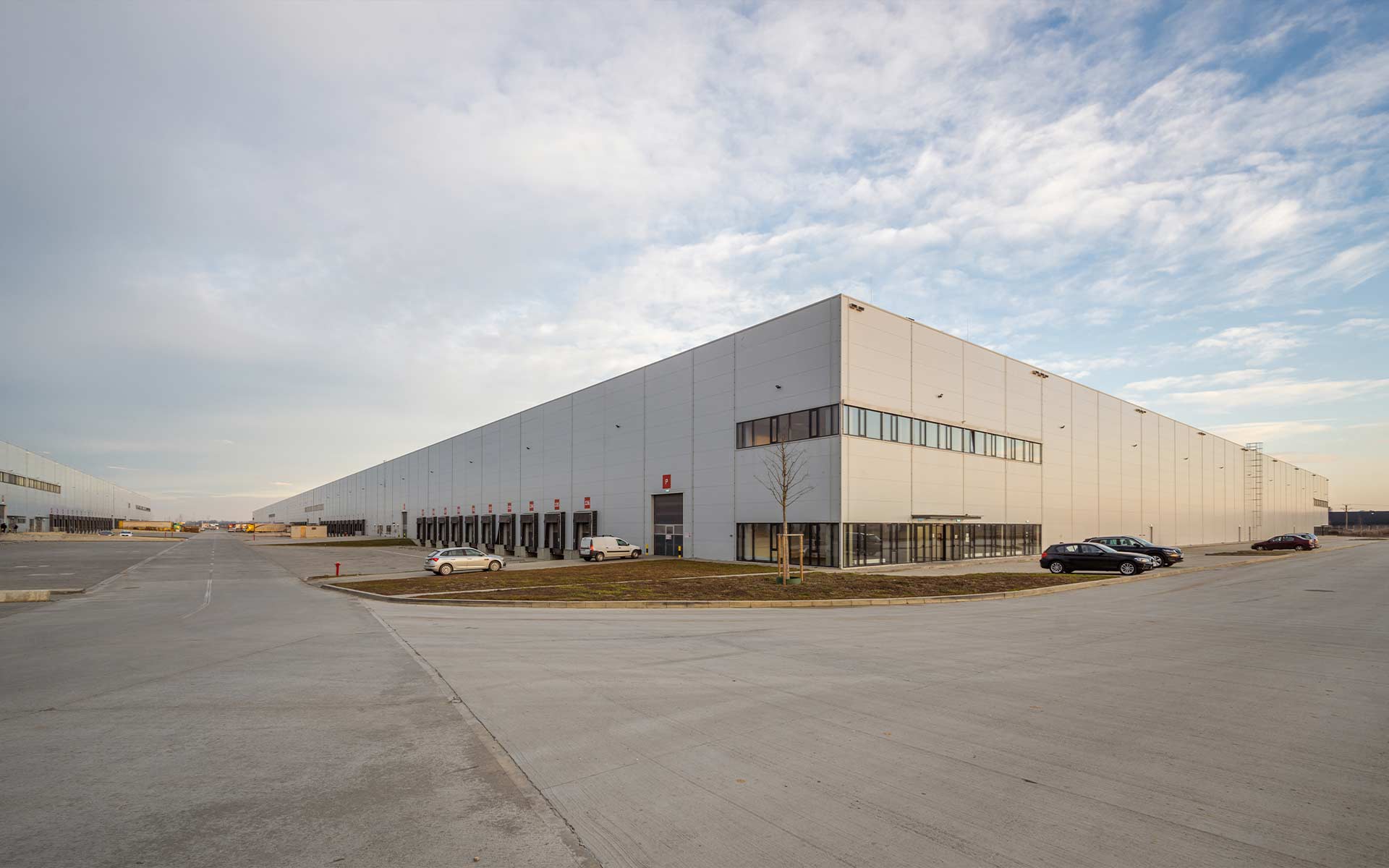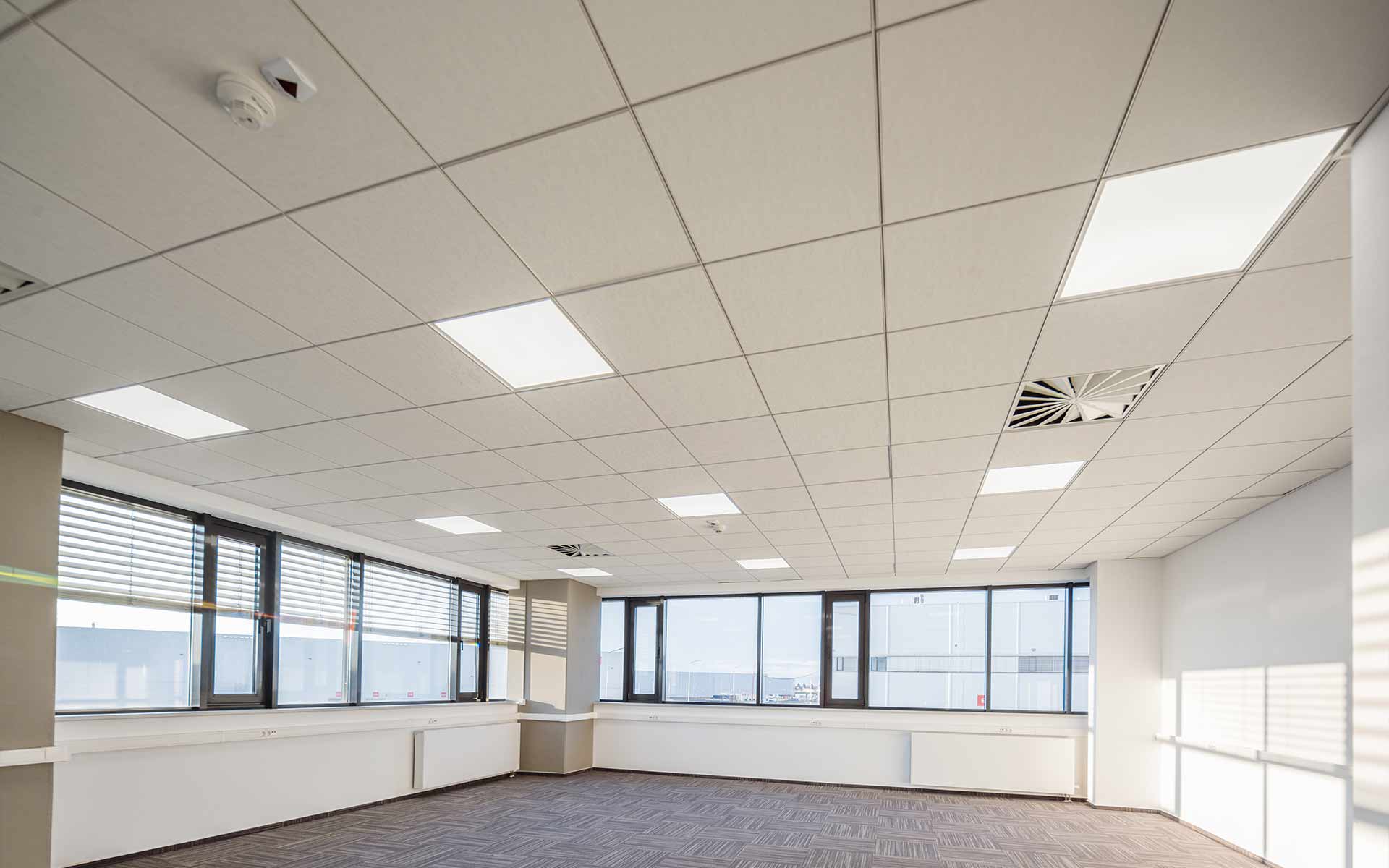 With 139,000 sqm GLA, BUW 17 is one of the biggest projects in the CTP portfolio. It has been developed for the joint venture between IB Cargo and Maersk, who are servicing the regions Eastern Europe, the Balkans, Middle East and Turkey, and are handling their entire logistical process from CTPark Bucharest West. In cooperation with Mercury Lighting, TRILUX has provided the entire BUW 17 building and its surrounding areas with smart indoor and outdoor lighting solutions, which are specially developed for the rough conditions in industry and logistics.
C-Line continuous LED and intelligent light management
Providing an industry and logistics building with a smart lighting solution, requires a thoughtful approach. The lighting needs to be robust, and maintenance costs as well as energy costs should be as low as possible. For a building of this magnitude, the dimension of the luminaires itself are also an important factor. Sorin Ionita (Sales Manager Romania, Greece & Cyprus at TRILUX): "We have chosen the C-Line LED for the BUW 17 project, because this luminaire perfectly meets all the client´s technical requirements. The C-Line LED has a very effective 'XT', elliptical-narrow optic, and the modules are 1720 mm long.
As a result, the number of installed luminaires can be reduced, as smaller quantities are required. This results in lower procurement costs for our client. The biggest challenges during this project were the delivery terms, as we were on a tight schedule. But we were able to realize the entire installation, including integrated DALI (digital addressable lighting interface), which can be used for intelligent lighting management, on time. Within only three months, we installed more than 12 km of C-Line LED. We are very proud of this achievement."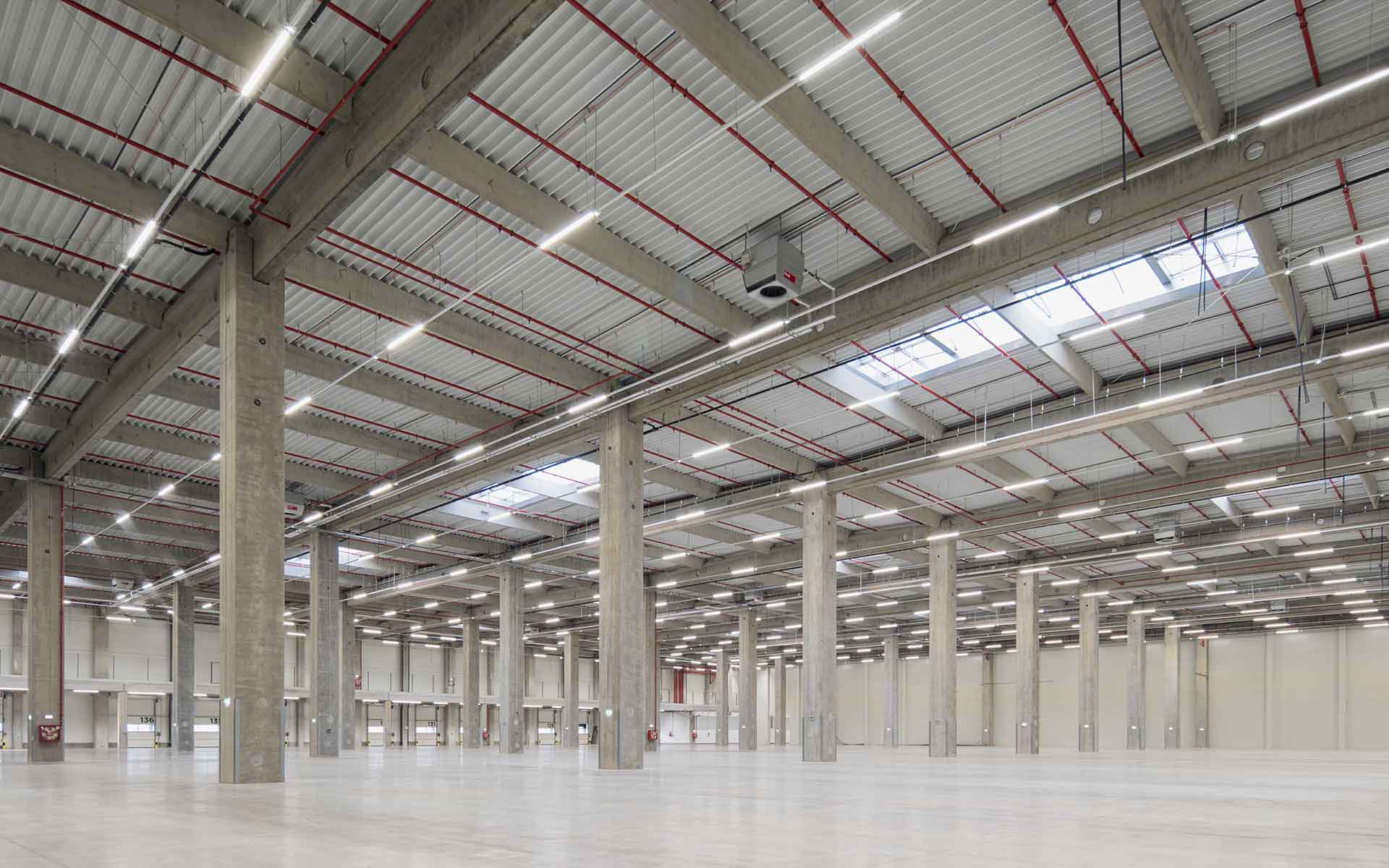 High-quality & sustainable lighting solutions
"The main reason for choosing TRILUX' lighting solutions is the recognized high quality of their products and services, as well as the fair price", says Valentin Rosu (Construction Director CTP Romania). He continues: "TRILUX has been a trusted partner for many years, and that gave us the confidence to involve them in this demanding project. The main challenge in delivering BUW 17 was the tight deadline, with a 25% shorter delivery time, compared to the average project of such magnitude. However, we completed everything within the set timeframe and within budget, and we, as well as our client, are very satisfied with the result."
Teamwork and customer satisfaction
TRILUX and CTP Romania both deeply value teamwork and customer satisfaction. Focusing on these two factors throughout the entire process, was definitely an important part of the key to success.
"The greatest achievement in developing BUW 17 was the fact that we have been able to satisfy our client. We are always striving for a high level of customer satisfaction, and thankfully, everything went according to plan. Our client received its space in time, and according to all the set requirements. The BUW 17 project was a great team effort, and the unconditional support from our partners, including TRILUX, made everything possible. They say 'Alone we can do so little, together we can do so much'. Therefore, I would like to thank the TRILUX team for their high level of commitment and professionalism", concludes Valentin Rosu (Construction Director CTP Romania).