Ideal light for school environments
Modern lighting improves teaching and learning conditions
Teaching methods, teaching media and in fact complete schoolday activities have strongly developed in past decades. It's high time that lighting is updated as well! The reason for this is that modern lighting solutions significantly support pedagogical concepts.
The positive influence of the right light on the ability to concentrate, well-being and safety has long been scientifically proven. In addition, the demand for hygienic solution concepts, such as integrated CO2 sensor technology, has risen sharply. With TRILUX you can now realise these options simply and individually.
Refurbishment
A compulsory subject for modern school rooms
Refurbishing classrooms is always a good decision – and a simple one with TRILUX. We not only support you in preparing and planning your projects, but are happy to accompany you throughout the entire process.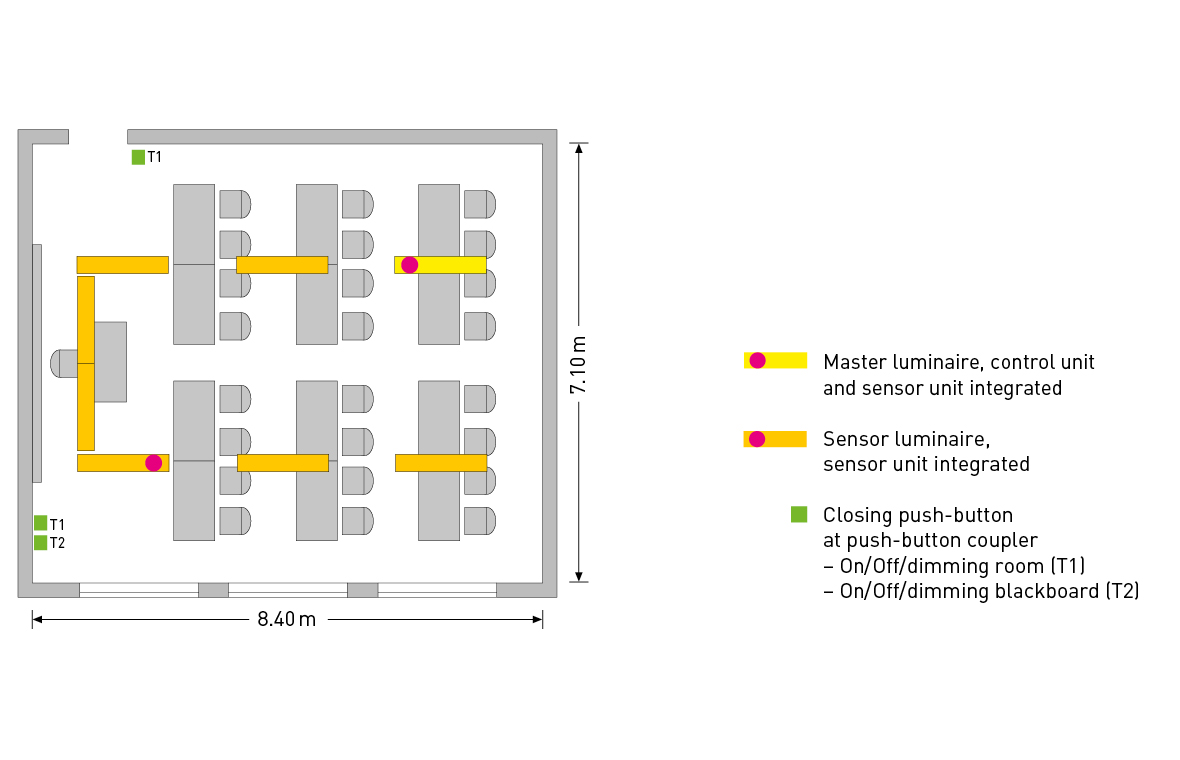 Planning example with Opendo LED
Standard classroom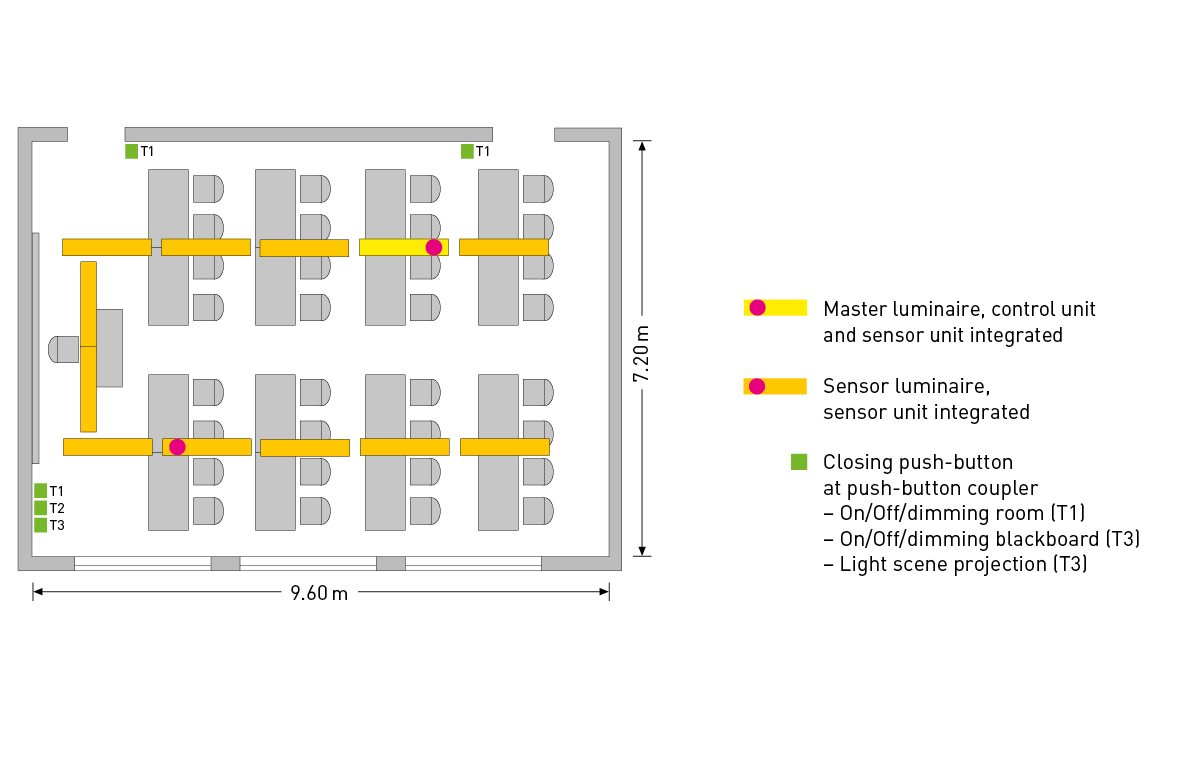 Planning example with Opendo LED
Specialist class
LED lighting for educational areas
Precise light management
Simplicity itself with LiveLink
The sun progresses around the school building, a lesson is dropped or a presentation requires specific light. The LiveLink light management system adapts to the specific situation automatically or at the press of a button. Planning, installation and start-up are just as simple as control.
Light for good learning conditions
Human Centric Lighting for educational areas
Modern Human Centric Lighting (HCL) systems in training and educational facilities are capable of dynamically modifying both the light intensity and light colour. They create lighting scenes specifically adapted to a variety of needs. As a result, lighting can improve the balance between activation and relaxation and simulate the natural course of daylight.
We create light for people: From professional light consulting to ideal product selection and intelligent light control, TRILUX supplies all components of a professional Human Centric Lighting system from a single source.
Successful lighting projects in schools
References
Energy efficiency
in the area of education
Contemporary lighting in educational establishments focuses on the diverse needs of pupils, students and teachers. TRILUX offers ideal solutions for the complete spectrum of educational applications. TRILUX LED luminaires are also top from an operational point of view. They protect both budget and the environment with low power consumption and low maintenance costs. The additional use of light management systems achieves further savings potential.
Energy consumption in kWh per annum
Ask the lighting experts!
+44 1245 463 463
TRILUX supports you with the implementation of future-orientated lighting solutions. With a wide service and product portfolio, these range from auditing the existing lighting on location and designing the new system to financing, installation, maintenance and operating services.