Exteriors
Knowledge for lighting experts
Date

Category

Trilux Inspirations

Comments
A building's architecture is usually the first thing that grabs our attention. That said, often the effect would be only half as good if the outside areas had not been deliberately presented in a series of squares and paths. Not only placing the focus on the main structure, but also upgrading the outdoor space.

In demolishing the elevated motorway affectionately called "centipede", removing motor vehicles and (re)inventing a differentiated urban structure and installing the Kö-Bogen in the heart of Düsseldorf planners created a unique series of spaces. These open spaces meant new potential could be exploited and previously separated areas networked with one another. The pillar luminaires arranged around the building
are fitted with upward and downward pointing elements and others for illuminating the facade that both give off bright, warm light. Permanent basic lighting ensures the partly curving facade is evenly lit. In the passage between the building parts those sections connecting the individual parts are lit from below. An identically illuminated bridge spanning the Düssel leads to the spacious Hofgarten, while in the park itself lighting is more subtle to respect the former's function as landscaped space and biotope.
Visitors to Paderborn University reach the somewhat concealed main entrance via the newly designed outdoor area of the six-storey Q building. The idea: to create a communicative zone with welcoming, bright lighting that has a guiding function.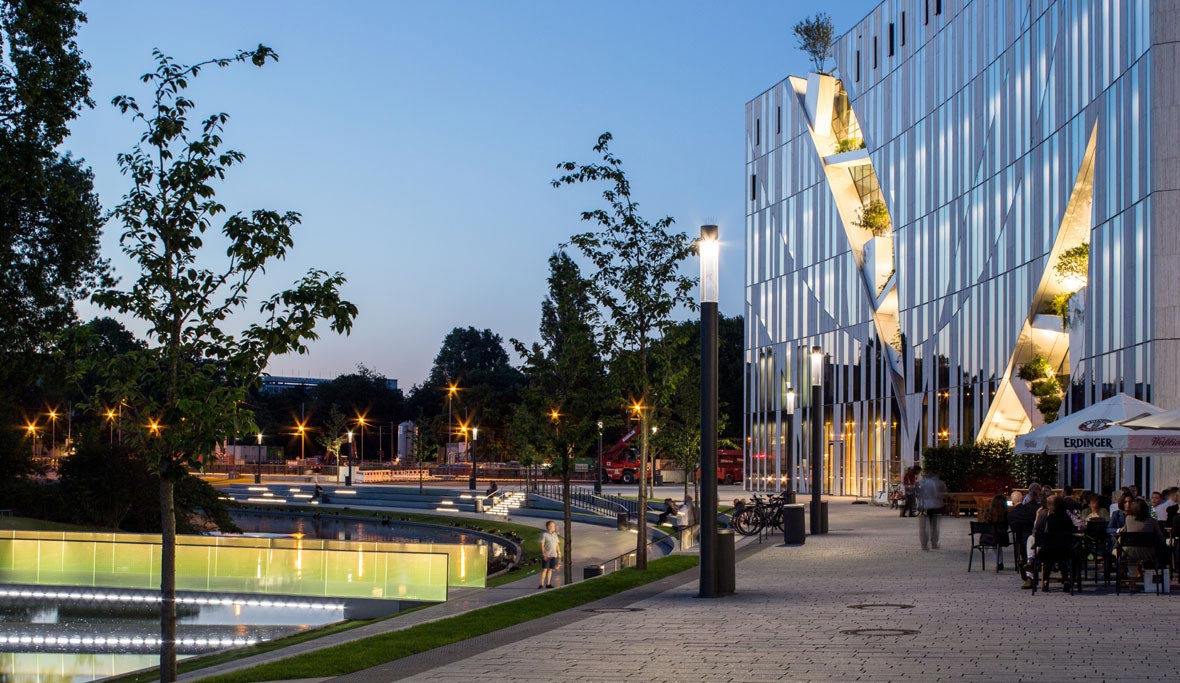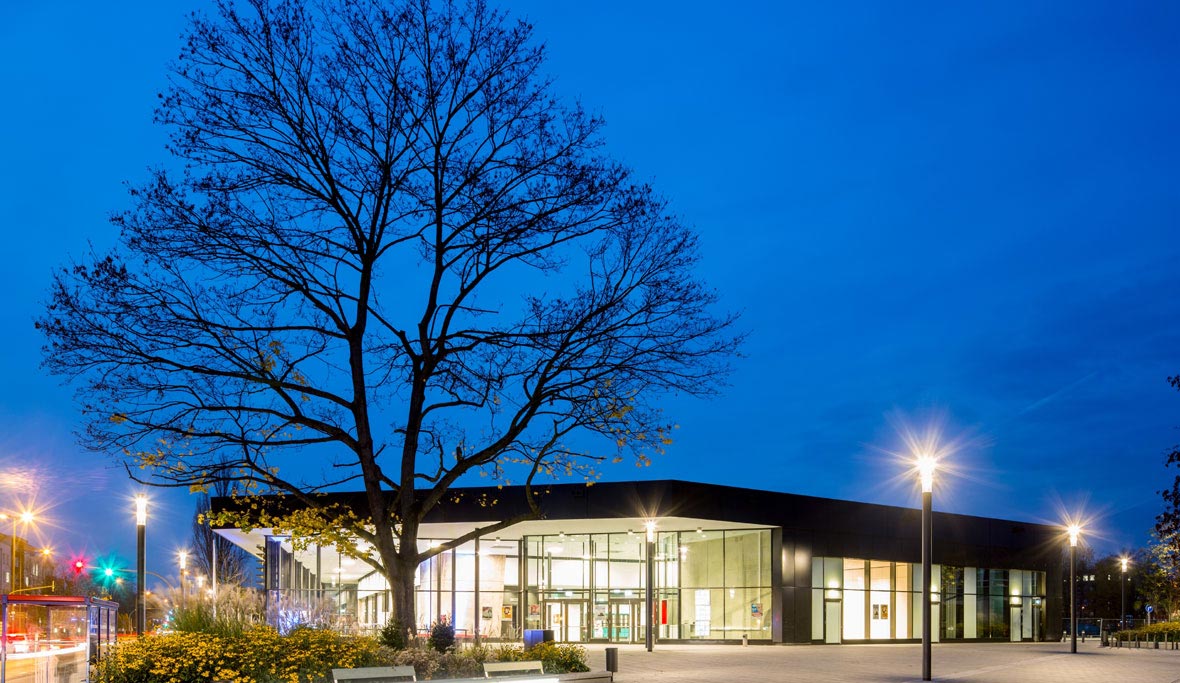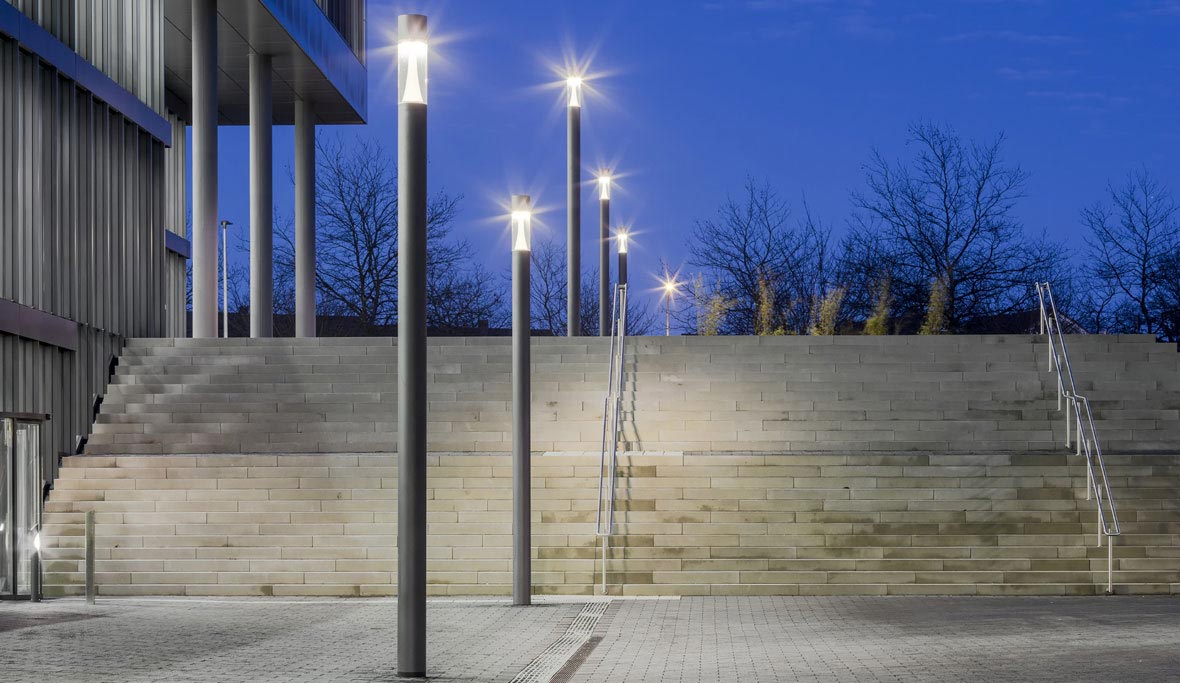 Thanks to the new build's position and architecture the University is now more strongly oriented to the city and consequently more readily noticed. Moreover, the terrain's topography is reflected by flights of stairs both in front of the building and inside it. Pillar luminaires further enhance orientation.

Troisdorf town hall is surrounded by a spacious yet unadorned square with an evenly designed surface of anthracite coloured, large cast-stone slabs. Elevated beds separate the square from the trunk road, while broad steps and ramps set at intervals provide access.
Floor-recessed spotlights accentuate the sculptural-looking solitary trees, creating a pleasant play of light and shadow at dusk and night time. Pillar luminaires illuminate the square. Their modular structure means the outdoor space and town hall can be differently illuminated.
Although the Kö-Bogen, Paderborn University and Troisdorf town hall differ in design and purpose their outdoor spaces largely have the same goals: to guide visitors safely and create a pleasant atmosphere. All these projects have achieved this in ways that are both similar yet also totally different.