TRILUX Living Contrasts Sustainability
"Sustainability becomes tangible!"
Date

01. Jun 2022

Category

Trilux Insights

Comments
Everyone is talking about sustainability. And the topic is also high on the agenda at our own company. After all, we have decided to achieve climate neutrality at all our German sites by 2025 and have set ambitious targets for the entire Group. But what does sustainability look like in practice? In our Living Contrasts program, we show the industry how and where we are using intelligent solutions and strategies to minimize resource consumption and ecological footprints and drive forward the circular economy. "Instead of gray theory, our guests can expect "hands-on" sustainability at TRILUX City, for example the easy revisability of our particularly insect-friendly Lumega IQ N outdoor luminaire," reports our CEO Hubertus Volmert. "In Hamburg and Cologne, the topic met with great inter-est overall," says Volmert.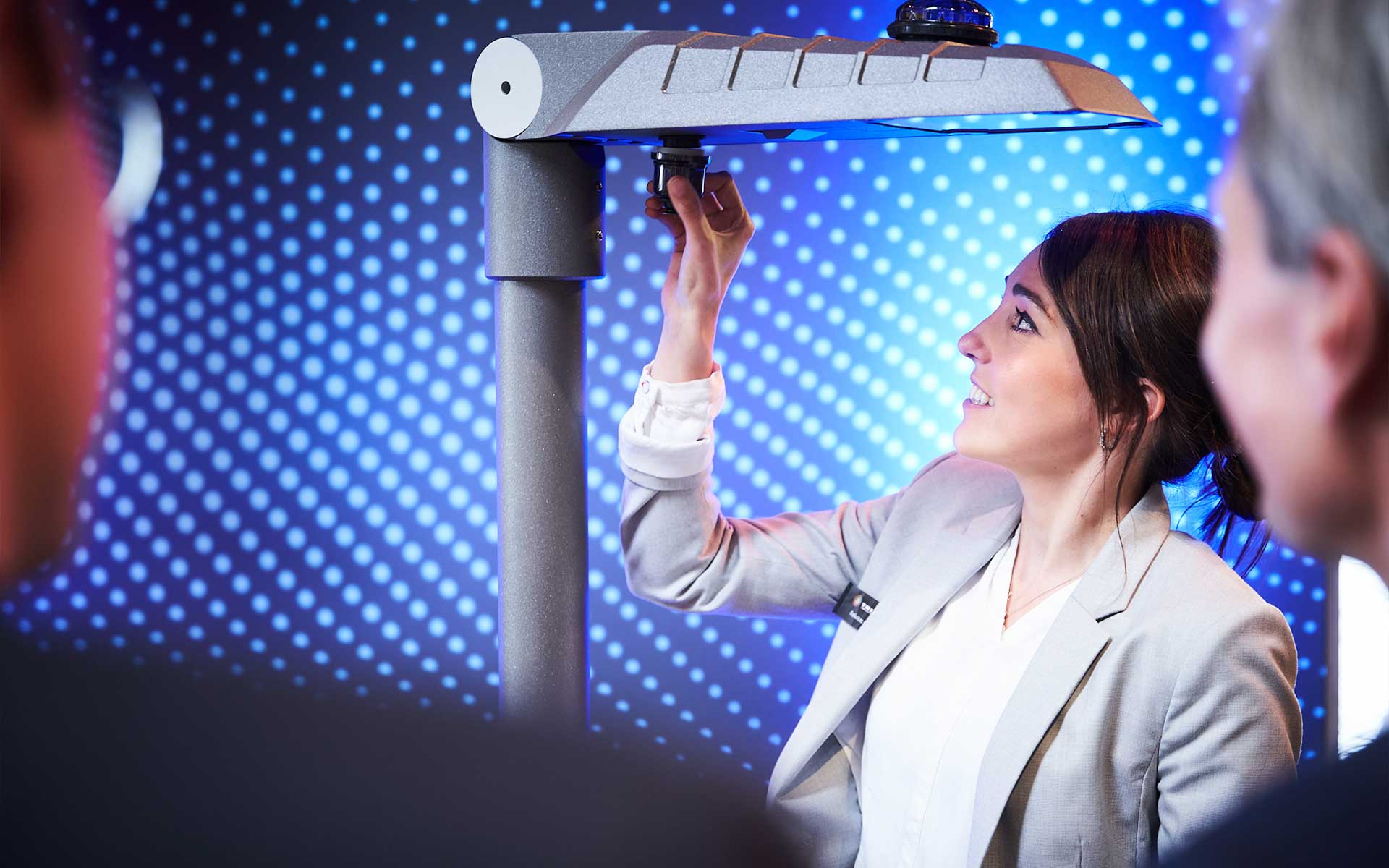 For those who want to experience it: With our international Living Contrasts program, we will be visit-ing several German as well as international cities until July 14. Next we will be in France, in the city Lyon on June 9, 2022.
Products, processes and projects - sustainability is gaining in importance
Sustainability is a topic that affects all areas of the company - and extends far beyond our corporate boundaries. The starting points are correspondingly diverse, including in our climate strategy. "We look for optimization potential throughout the company to minimize our ecological footprint - and also support companies in achieving their own climate targets with our energy-efficient and sustainable solutions," adds Katrin Discher, Director Sustainability at TRILUX. Furthermore, we are involved in national and international research groups. Three examples of sustainable buildings and our research.
V-Offices - Poland's most sustainable office building
The V-Offices in Krakow is not only the number one in Poland, but also one of the most sustainable and energy-efficient office buildings worldwide - with a BREEAM score of 98.87 percent! Over 1.500 TRILUX highly efficient indoor and outdoor luminaires, such as our smart E-Line NEXT LED, and the LiveLink light management system make an important contribution to this outstanding overall result. Click here for the entire project, which we implemented as a full-service provider.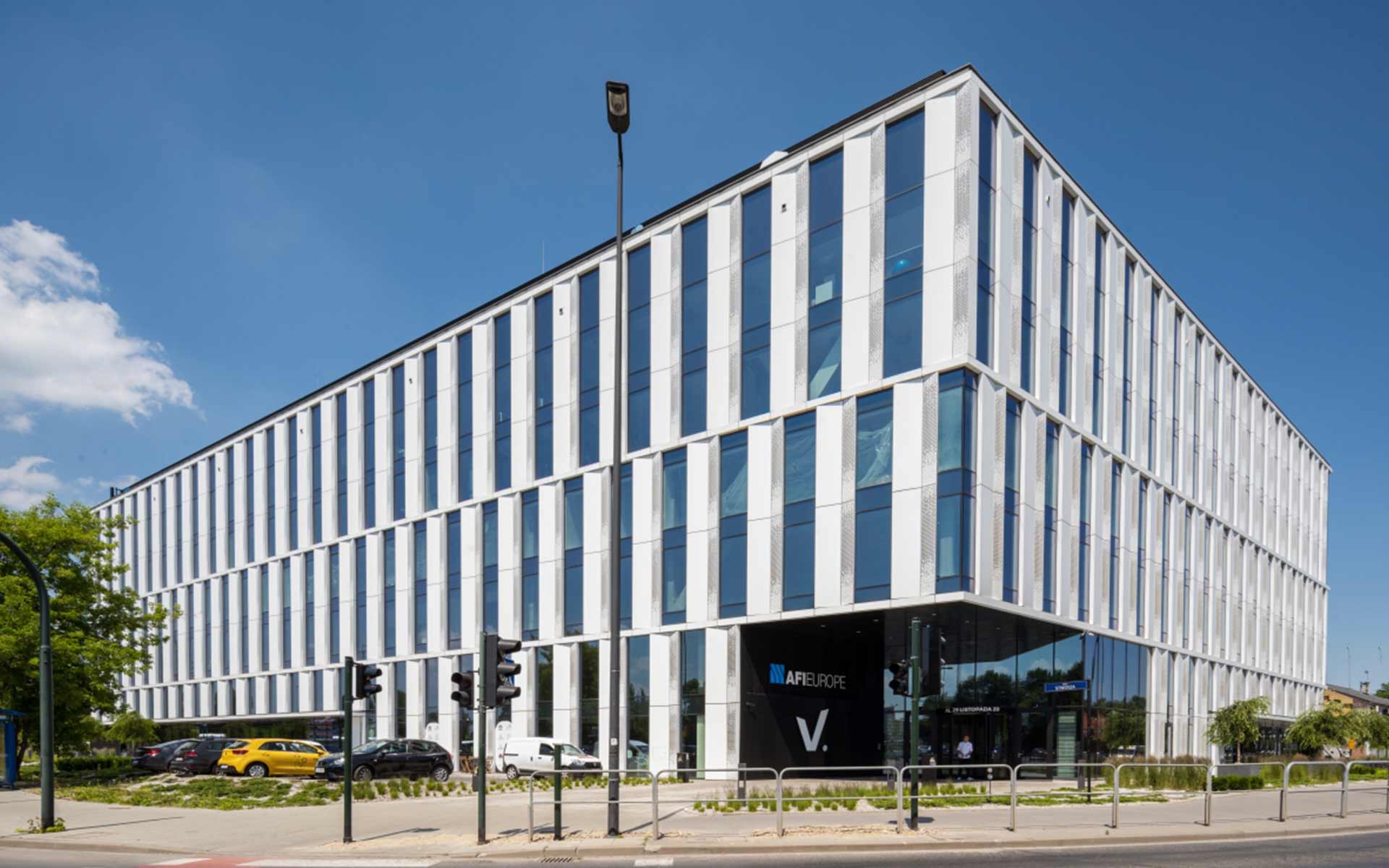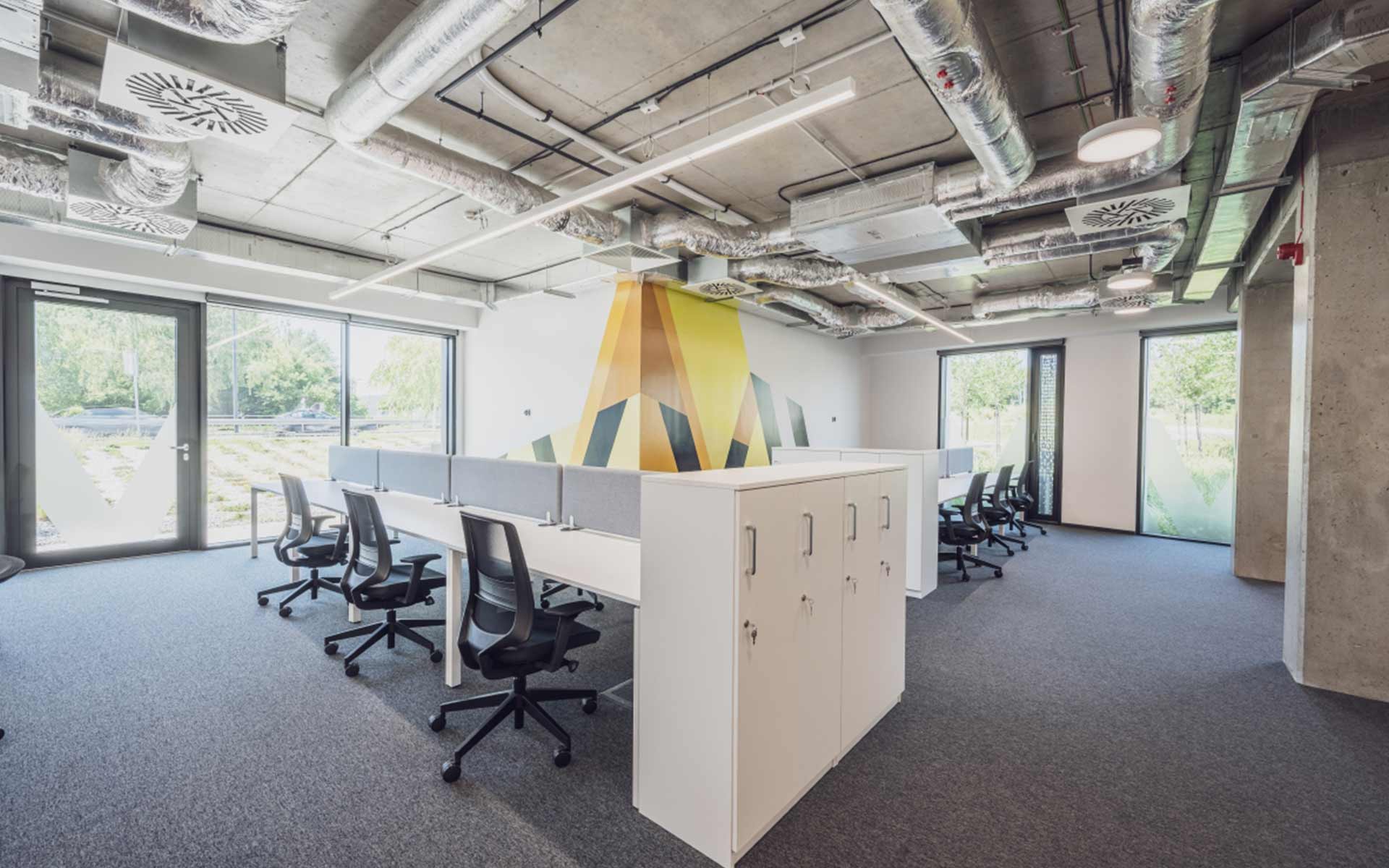 TRIPOLIS - listed efficiency miracle with the TRI sensor
The task: Smart, highly efficient lighting for the listed TRIPOLIS project in Amsterdam with 49.000 m² of office space. Special requirements: highest demands on sustainability and indoor climate. Our solution as a full-range supplier: 10.000 luminaires from our portfolio. 3.000 of them were equipped with the innovative TRI sensor, which measures, for example, the temperature and CO² content of the air and communicates with the building control system. The result: greater efficiency and a particularly attractive working environment.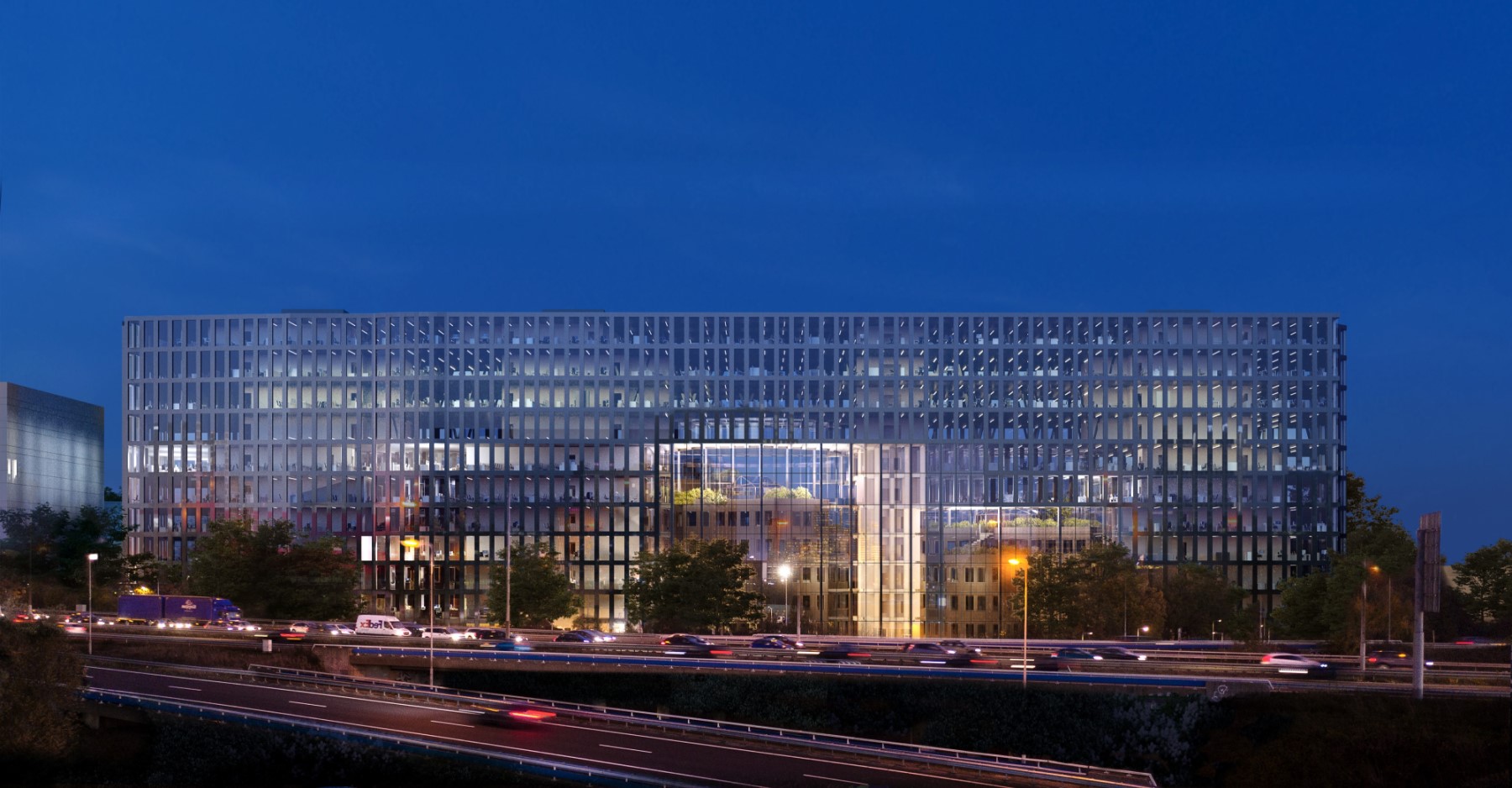 SUMATRA - Services that pay off
How can the resource efficiency of lighting systems be further optimized in the future in order to move toward a circular economy? This is what we are researching with SUMATRA (sustainable materials in future luminaire designs - from recycling back to application). The project consortium of industry and science is funded by the German Federal Ministry for Economic Affairs and Energy BMWi and is developing innovative solutions and alternative utilization concepts to optimize resource consumption.
Practical usage concepts for this, with which we are among the industry pioneers, are our "Rent instead of Buy" and "Pay per Use" service solutions. The principle: the lighting always remains in our possession - so that we can recycle it in an ecologically optimal way at the end of the contract period, for example through alternative usage scenarios, the targeted recycling of certain components or the recovery of raw materials.