Port – Marseille, France
A system to weather the storm
Date

Category

Trilux Inspirations

Comments
The cruise port of Marseille installs lighting systems from TRILUX
To the uneducated eye, everyday business in the Grand Port Maritime de Marseille cruise ship zone may appear completely chaotic, but in fact the opposite is the case – high-performance logistics are the order of the day. Whether supplying ships with provisions and fuel, the boarding of guests or transporting luggage, one gear meshes precisely into the next. Everything is oriented to this single aim – including the lighting. The reason is that suitable illumination is an essential component of reliable work sequences and also improves the safety of personnel and passengers.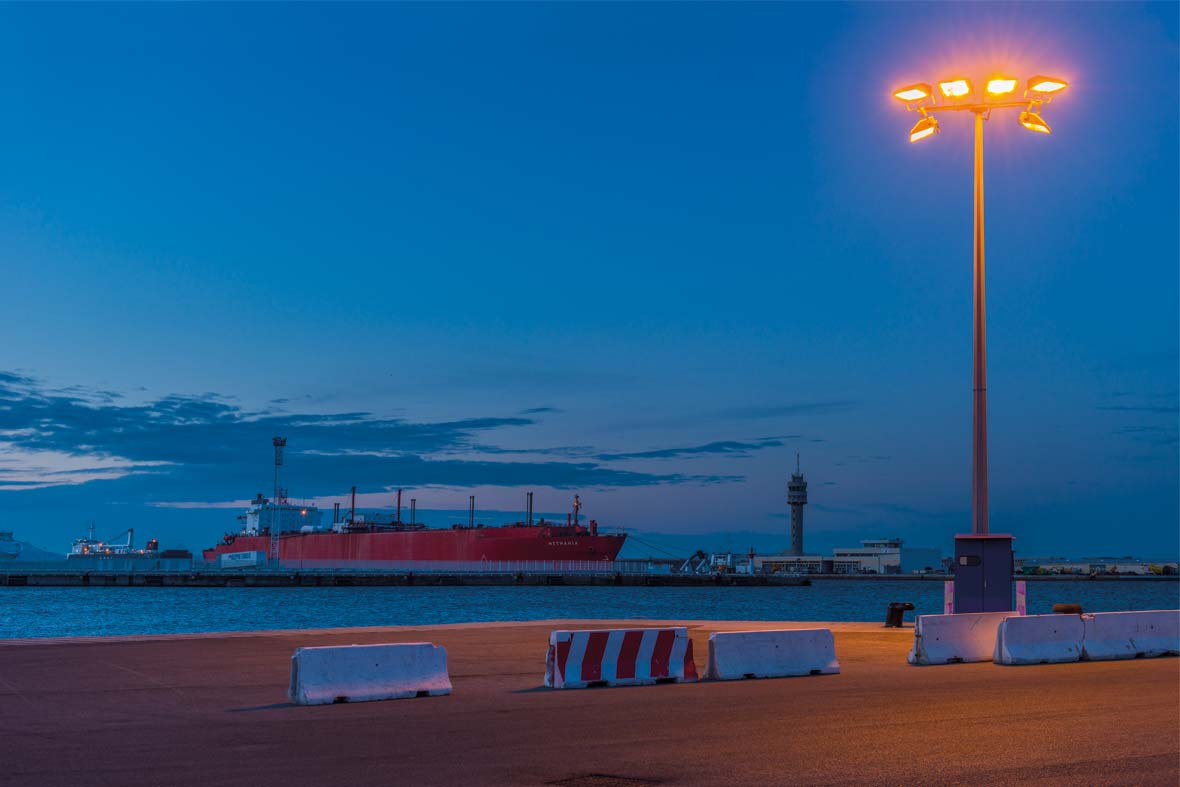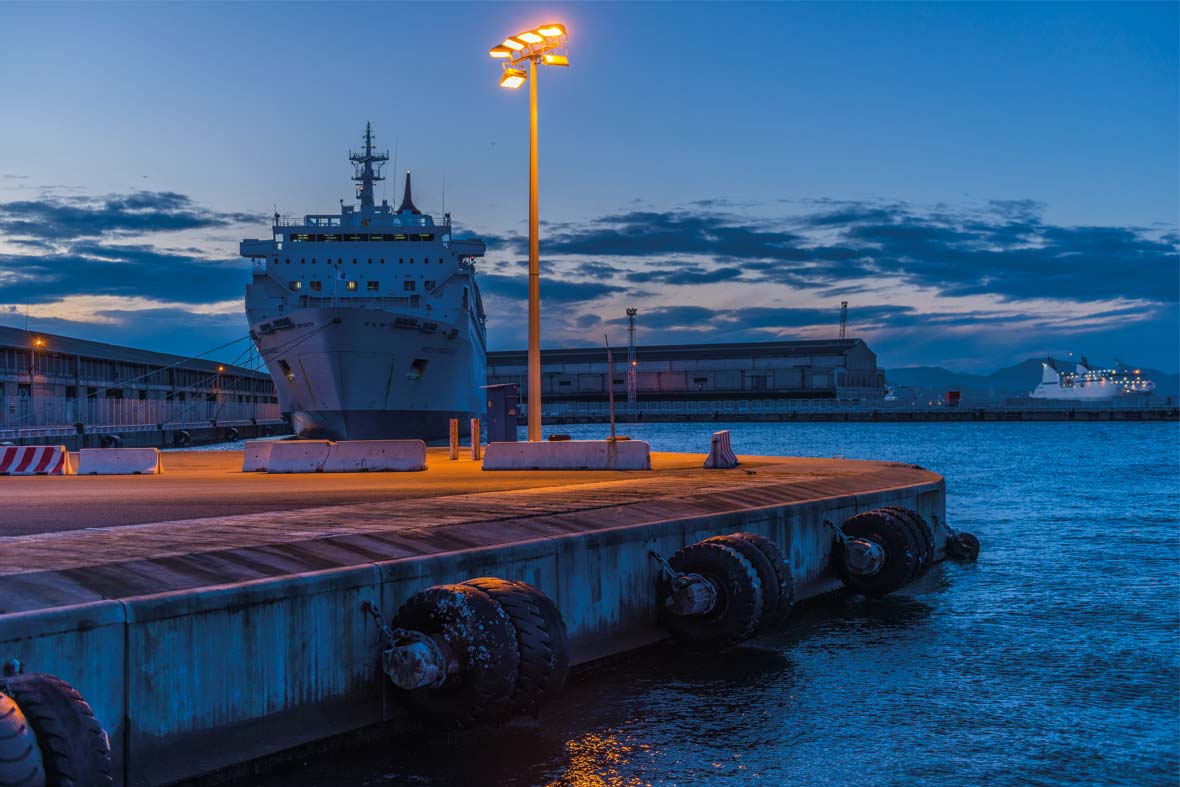 "The products installed across the extensive compounds were specifically adapted during their development stage to adverse conditions," continued Lionel Witkowski. The high protection rating of the Estadia (IP65) not only protects it from the ingress of dirt but also from the salty Mediterranean water often dashed across the land during storms.
The windage area of the floodlights installed at lofty heights was also optimised by TRILUX. The aim was to create a weather-independent lighting solution featuring best visual conditions and high levels of fail-safe operation when exposed to mechanical vibrations, thick fog, high waves, gusty winds and heavy downpours.
Construction authority
Grand Port Maritime de Marseille
www.marseille-port.fr
Project
Renovation of the harbour area
TRILUX product series
Estadia wide beam floodlight