22nd Anniversary
Congratulations to TRILUX Česká republika
Date

Category

Trilux Insights

Comments
In 2000, TRILUX opened its doors in Prague, which enabled us to successfully expand our business in the central and eastern European regions. Establishing more than two decades of fruitful business cooperation and long-term customer relationships is a great accomplishment. Therefore, we wanted to celebrate this 22-year anniversary with a select group of our most loyal partners.
The celebrations took place on 2 June 2022 at STARÁ ČISTÍRNA ODPADNÍCH VOD (Old Wastewater Treatment Plant founded in 1906) in Prague, where we enjoyed a few invigorating hours full of live shows and inspiring artistic events. In the context of this jubilee, we asked some questions to Michal Chalupa (Managing Director TRILUX Czechia) and Arkadiusz Lewenko (General Manager Central & Eastern Europe at TRILUX).
When did you start working for TRILUX?
Michal Chalupa: "I joined TRILUX in August 2003 as a sales-technical representative. But eventually it was not possible to provide sales, after-sales and technical service to customers at the same time. In 2004, I therefore became part of the newly established sales department. We gradually created sustainable relationships with local customers, whilst supporting KAM customers in our territory. Later, I became part of the KAM organization and the emerging CEE team. Since June 2019, I have been given the chance to lead the entire team in the Czech Republic.
Arkadiusz Lewenko: "My journey at TRILUX started in 2011. I fulfilled the position of Country Managing Director TRILUX Poland. In 2018, my role changed and I became General Manager Central & Eastern Europe. In that year, we became responsible for the CEE region, and it was very challenging to set-up new roles for all of us, especially regarding the position of Managing Director in the Czech Republic. Eventually, we selected Michal as the new leader of our team in Prague. This was a well-deserved promotion for someone who had given his heart and creative mind to TRILUX for many years."
What have been the greatest successes or accomplishments of the last 22 years?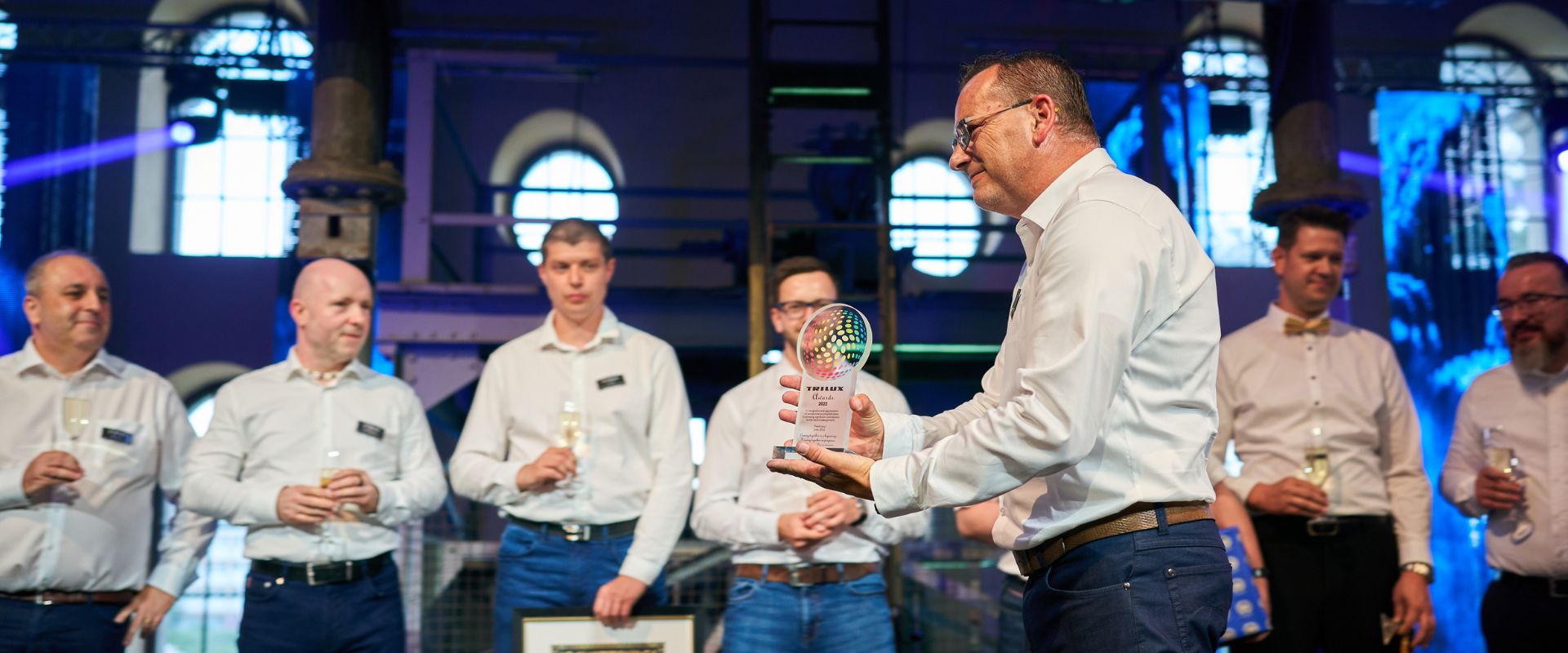 Michal Chalupa: "There have been many successes, but the greatest of all is our team. Most of our team members have been working here for many years, some of them for more than two decades! Especially in technical positions we have almost zero fluctuation. Over the course of time, we have gradually grown from a small organization with only 5 employees, to an organization with 19 employees. He continues: "There are also some exceptional projects, which are worth mentioning. For example projects we have done for ŠKODA AUTO, Benteler, logistics developers CTP, Prologis, P3, Panattoni, Accolade, VGP, etc. In all of these projects we could show our expertise and dedication. In the Retail segment, we partnered up with OBI, Kaufland, and LIDL, which have been great successes as well. And last, but not least, we have worked on several special projects in the Office branch, where the competition on the Czech market is the largest. Despite that, we have been able to execute many projects in this segment."
Which focus topics or developments are important at the moment, and why?
Arkadiusz Lewenko: "The race for energy-saving solutions is still on, especially now, as energy prices are rising. Human Centric Lighting is another important topic. It creates completely new ways of looking at human beings and our needs. Sustainability is of paramount importance as well, so we strive to develop concepts, which are meaningful, environment-friendly, and allow our customers to enter the circular economy right away."
Michal Chalupa adds: "Another focus topic is our team. We practice a hands-on mentality, and work consistently on taking care of our customers. Our strength is based on dedication, knowledge and experience. We are constantly striving to educate and innovate."
Arkadiusz Lewenko continues: "We will continue to develop our team and business with a so-called start-up mentality. Market circumstances test your company in every corner of activity, and we have to stay agile, keep up the speed, and expect unexpected situations. That is why we are empowering our team members to take decisions, and let them convert their ideas and dreams into impressive references. Looking at our market position in the CEE region, we are the challenger. We are trying hard to be number one and intend to be perceived by customers as the lighting partner, which you can trust and do business with in a very easy and pleasant way. Human-to-human approach is the key."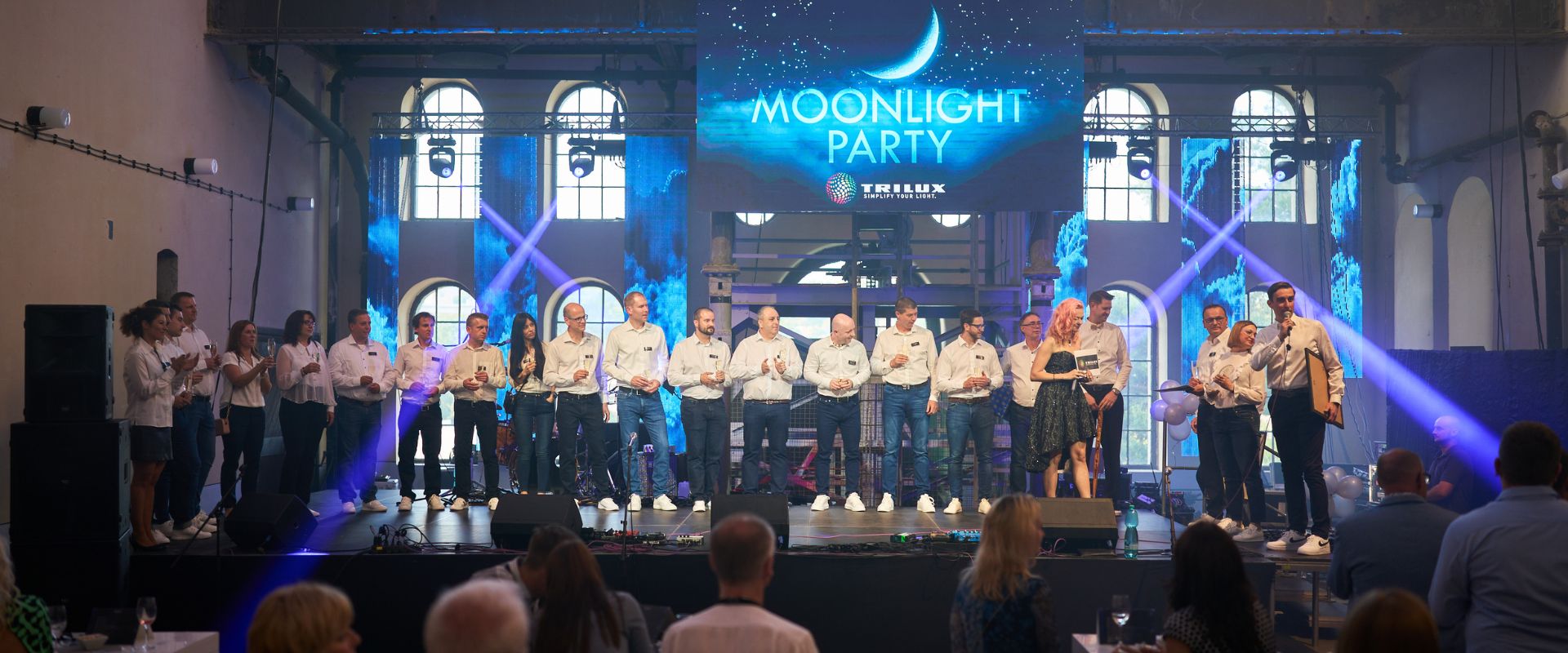 How have you celebrated your 22-year anniversary?
Michal Chalupa: "We have organized an exclusive party and invited our customers to celebrate 22 years of success with us. It was a great pleasure to meet many of our customers, and I appreciate that we have developed not only a professional relationship, but also a personal one. They have been an integral part of our growth and development. It was also a great way to honor our team. If we practice enough strength, diligence and motivation, then more successes will come. We will continue on this path, with 100% support from the entire (inter)national TRILUX team."
Arkadiusz Lewenko concludes: "Please stay tuned. There is more to come 'cause we follow the Think BIG!"