Raw materials and materials
Our Methods
TRILUX repeatedly succeeds in improving the quality, performance and functionality of its products and successfully increasing resource efficiency.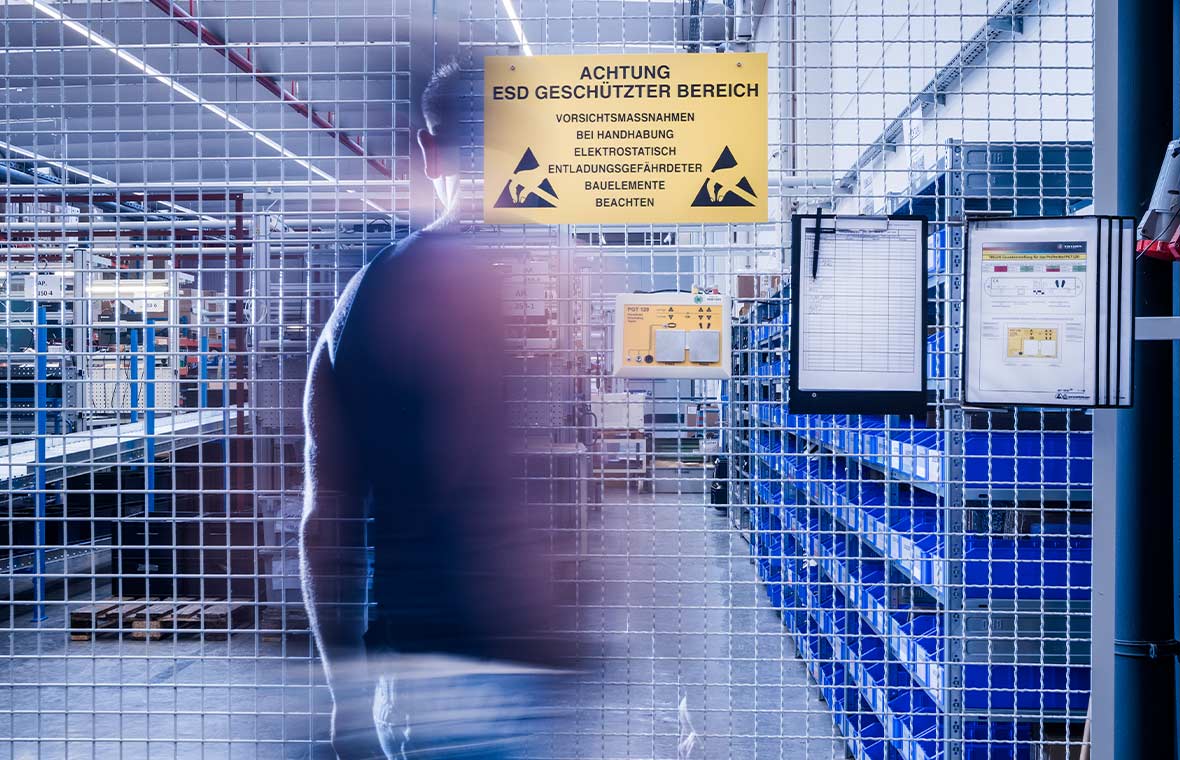 SAVE GOLD WITH FLIP-CHIP LED
In conventional LEDs, gold wires make the connection to the circuit board. With flip-chip LEDs, contact is made via contacting brackets which require considerably less gold input, the difference being even a factor of 1000. Gold is a conflict raw material and its extraction poses a particular threat to the environment and human rights. Using less of this precious metal means a major step towards sustainability.
TRILUX uses flip-chip LEDs throughout in its "Performance" product category, whilst its share increases rapidly in the rest of the portfolio.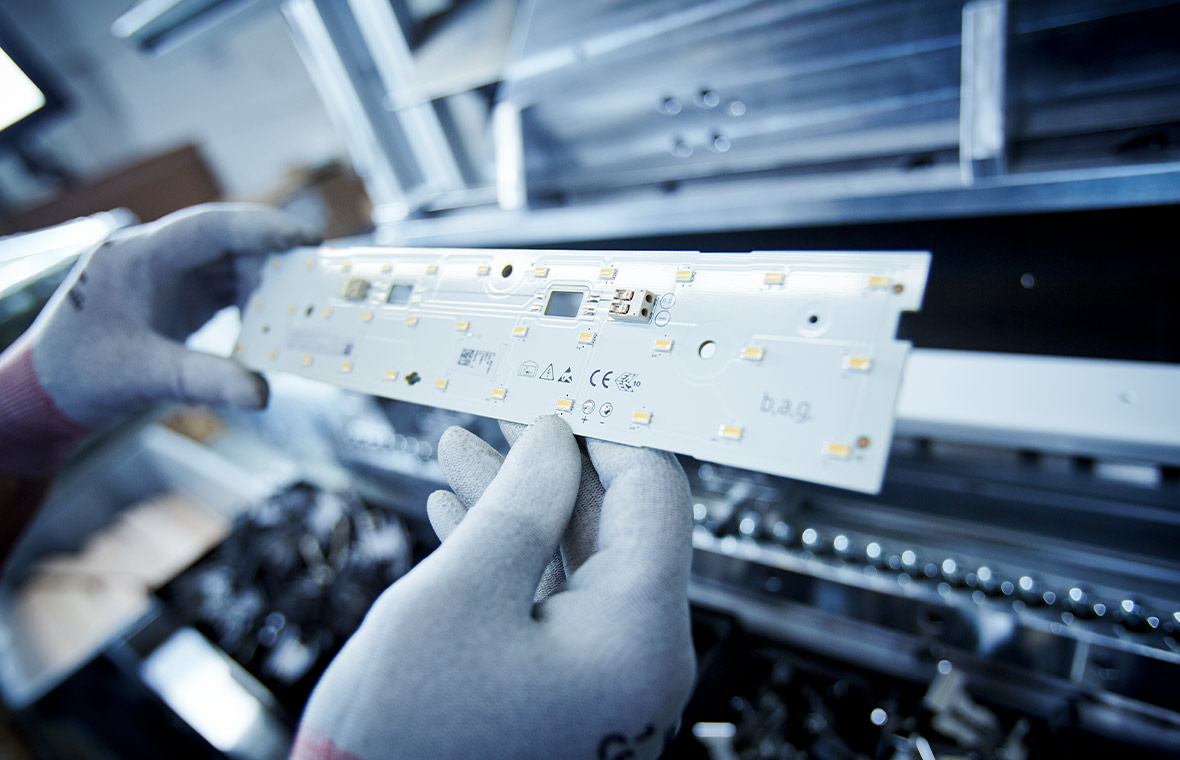 ANALYSES AND INDEPENDENT CONTROLS
Those claiming to offer resource-efficient and sustainable products must know their composition down to the last detail. TRILUX has the material mix of its luminaires examined by independent third parties. In order to avoid hazards for people and the environment, all TRILUX products comply with the specifications of the European Product Safety Directive and are RoHS-compliant.

The laboratory analyses also allow evaluations with regard to due diligence in the raw material supply chain. In this way, conflict raw materials such as tin, gold, tantalum and tungsten or critical raw materials declared by the EU can be identified. TRILUX uses this data for the further optimisation of its products with regard to ecological, economic and social sustainability.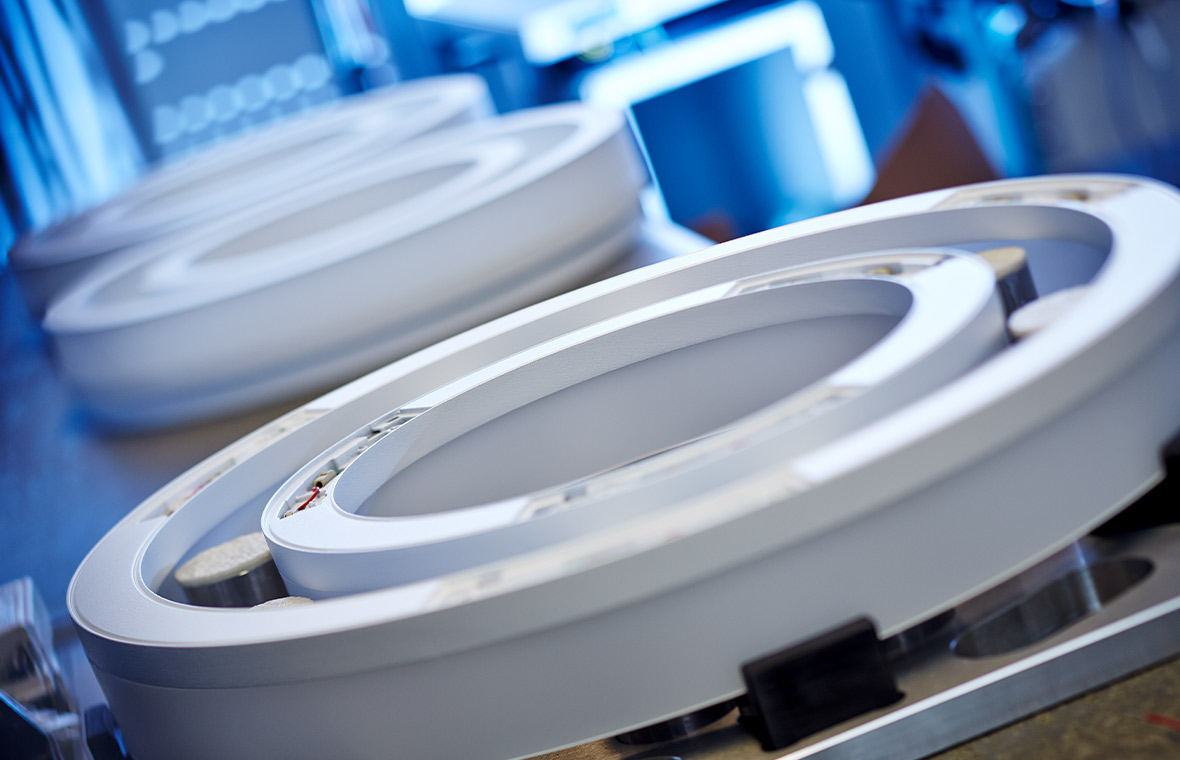 ACCREDITED EVALUATIONS
Detailed material analyses are crucial prerequisites for assessing the impact of a product on the environment. TRILUX invests much effort and expertise in these reviews. Thus, not only CO2 balances are drawn up, but also the ADP (abiotic depletion potential) of luminaires and components is determined. This value represents non-renewable material resources consumed by the product. The application of different assessment criteria (global warming potential, ozone layer depletion potential, fresh water aquatic ecotoxicity, acidification etc.) provides a complete image of the environmental impact. Effective measures can then be derived from this.