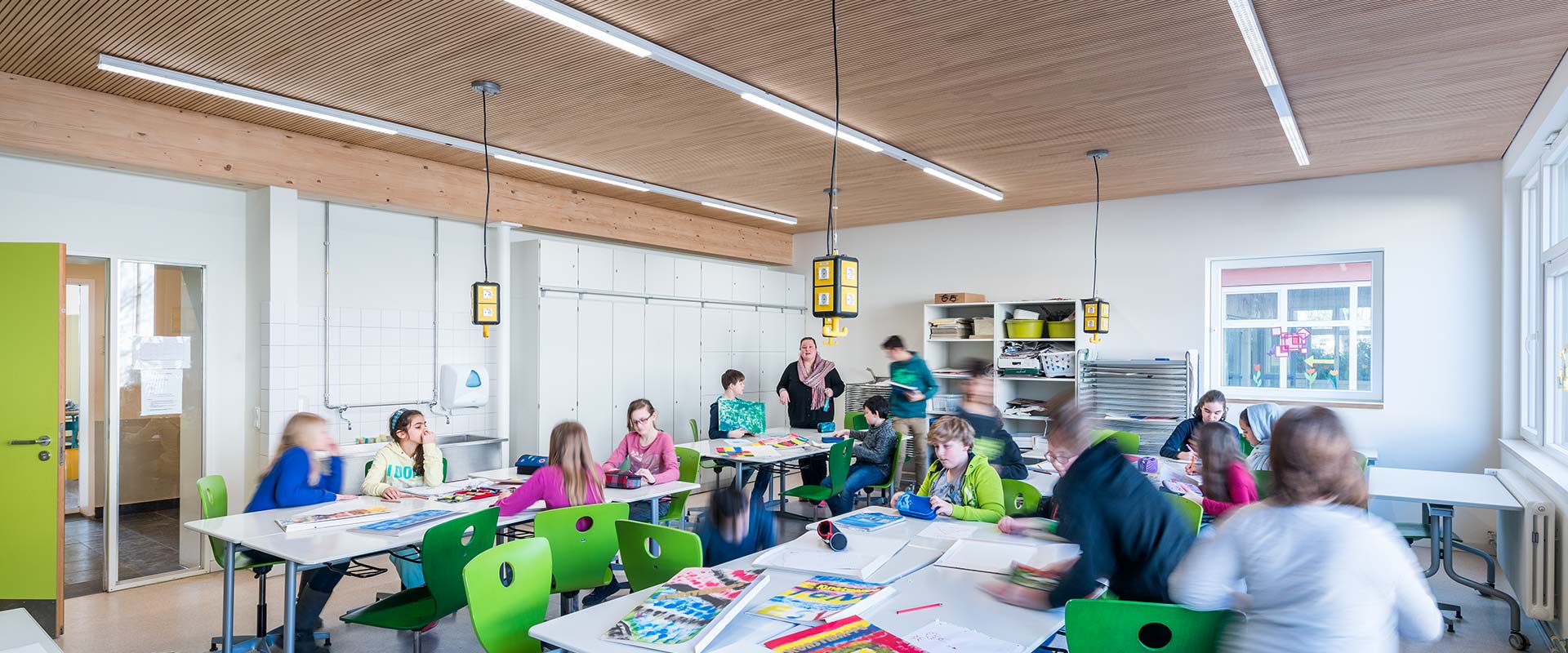 Lighting for specialist classes
From seeing to understanding
In schools, there are corresponding rooms for different subjects. These special-subject classrooms require special lighting equipment: in chemistry and biology rooms, for example, the lighting solution must render small objects or minimal colour differences easily recognisable. This requires flexible lighting solutions characterised by high-quality light, balanced shadows and good colour rendering.
Suspended luminaires with high efficiency and daylight-dependent control are ideal for this purpose. Their indirect light component ensures balanced lighting conditions while dimming provides the right amount of light. The TRILUX LiveLink light management system enables simple setting of different light scenes while achieving energy savings at the same time.​
The quality of light also influences the biorhythms, well-being and performance of pupils and teachers. TRILUX therefore also offers all luminaires as Human Centric Lighting versions, bringing daylight into classrooms.
Ensuring ideal air quality is becoming increasingly important in classrooms. TRILUX therefore equips new luminaires with CO2 sensors. These regularly measure the air quality and signal when the classroom needs ventilation.
Lighting solutions for specialist classes