When intelligence comes to light
All solutions at a glance
LiveLink Premium
The modular and powerful LiveLink Premium system solution is particularly suitable for large projects and, thanks to its scalability, is able to control an almost unlimited number of luminaires. This means that almost any customer requirement can be realized effortlessly: from simple to complex installations with several thousand luminaires.
Diverse functions in the LiveLink system enable individual and comprehensive control and regulation solutions.
Robust and industrial-grade system architecture consisting of server, network components and DALI gateways.
Networking with higher-level building management systems based on standardized protocols.
Recommended applications: Office buildings, industrial and logistics halls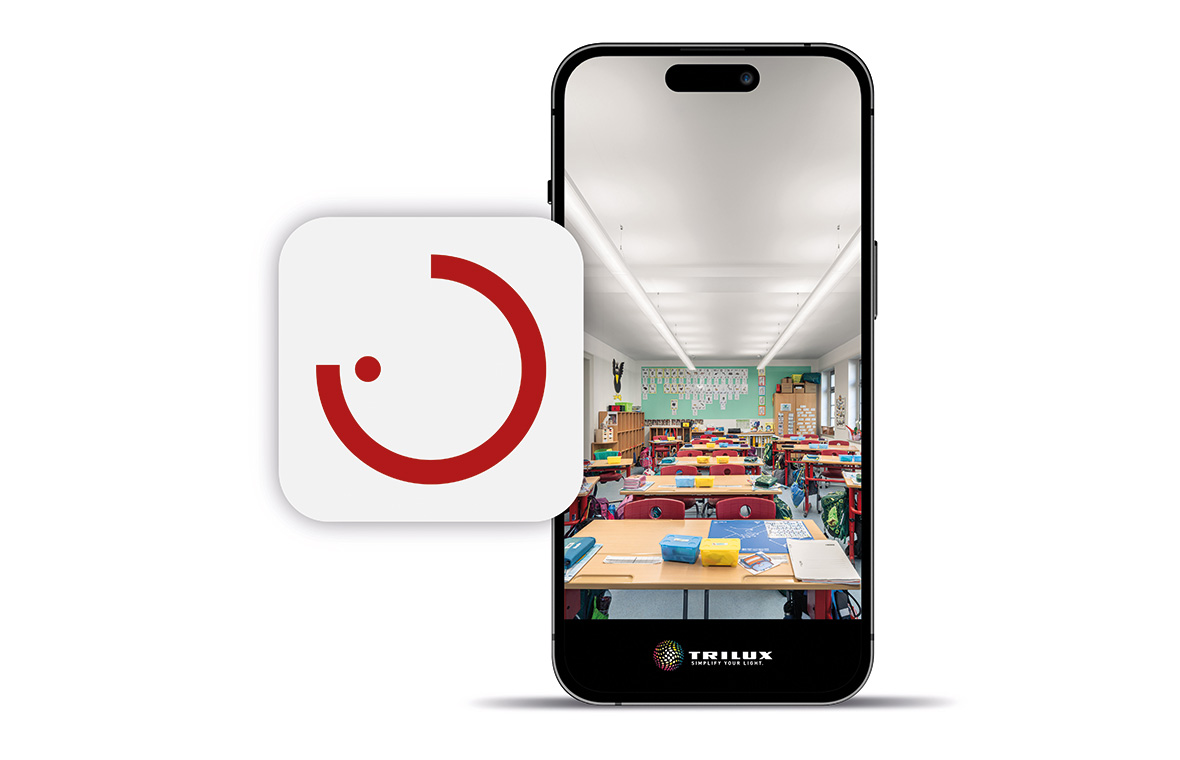 LiveLink WiFi
The intelligent and multiroom capable DALI control LiveLink WiFi is ideally suited for small projects. It enables high energy saving potentials by integrating sensor technology and supports HCL-capable lighting with preconfigured HCL curve. Easy configuration and operation with the LiveLink ONE app.
Different tree shapes allow integration into luminaires or external mounting in the control cabinet.
Intelligent Plug & Play functions - the entire system is automatically fully functional.
Multiroom function for cross-room, flexible and individual group, zone or room control.
Recommended applications: Individual offices, open-plan offices, classrooms, corridors and staircases
LiveLink Basic
The LiveLink Basic individual room-based control system enables high potential energy cost savings thanks to the integrated light and presence sensor. The simple installation and commissioning via plug & play make LiveLink Basic the ideal solution for an inex-pensive entry into lighting control.
Additional energy savings through combination with integrated sensor technology for presence detection and/or constant light control.
Easy commissioning through a plug & play capable system - preprogrammed and automatically calibrated.
Operation of the lighting via conventional wall switches or via Bluetooth and app possible.
Recommended applications: Individual offices, classrooms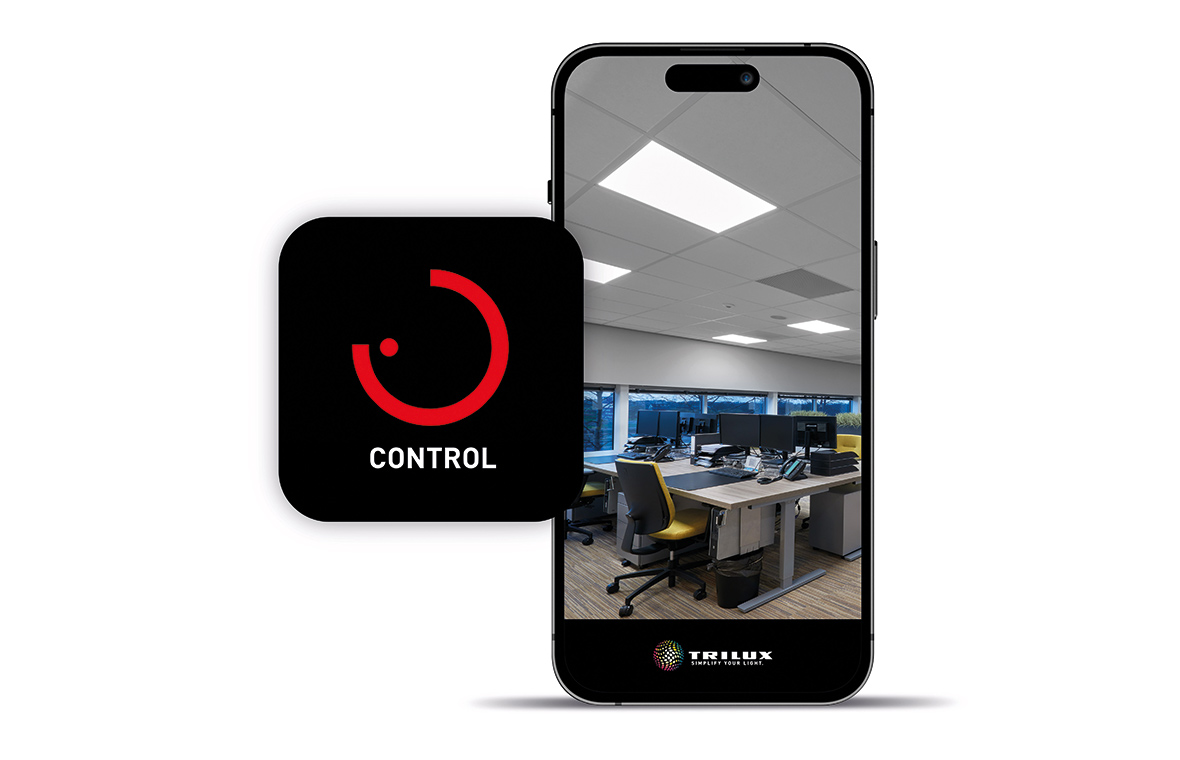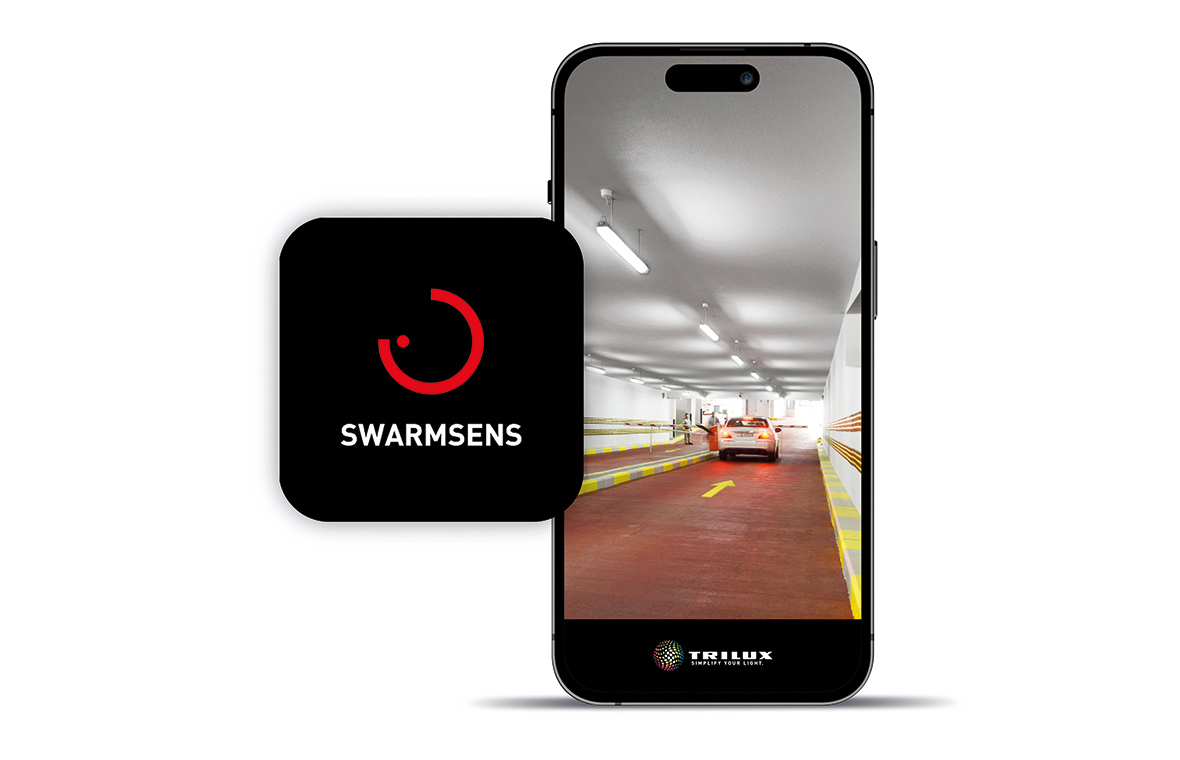 LiveLink SwarmSens
The Bluetooth-enabled LiveLink SwarmSens enables a simple and smart 1:1 refurbishment solution. Due to the swarm networking of the luminaires among each other, the light running ahead and the integrated RF sensor technology, the system offers orientation and safety in addition to a high energy savings potential. Simple configuration and operation via the LiveLink SwarmSens app.
Advance light
Networking of the luminaires via Bluetooth mesh
Smart commissioning via smartphone or manually directly at the luminaire
Recommended applications: Parking garages, staircases, corridors
LiveLink Workplace
The customized light management system for table and floor luminaires from TRILUX is ideal for office applications. Bluetooth networking, integrated sensor technology and HCL lighting make it flexibly adaptable to any situation. Easy configuration and operation via the LiveLink Workplace app.
Integrated sensor technology in the luminaires
Radio networking of the luminaires with each other
Simple commissioning via plug & play
Recommended applications: Individual offices, open plan offices, open space offices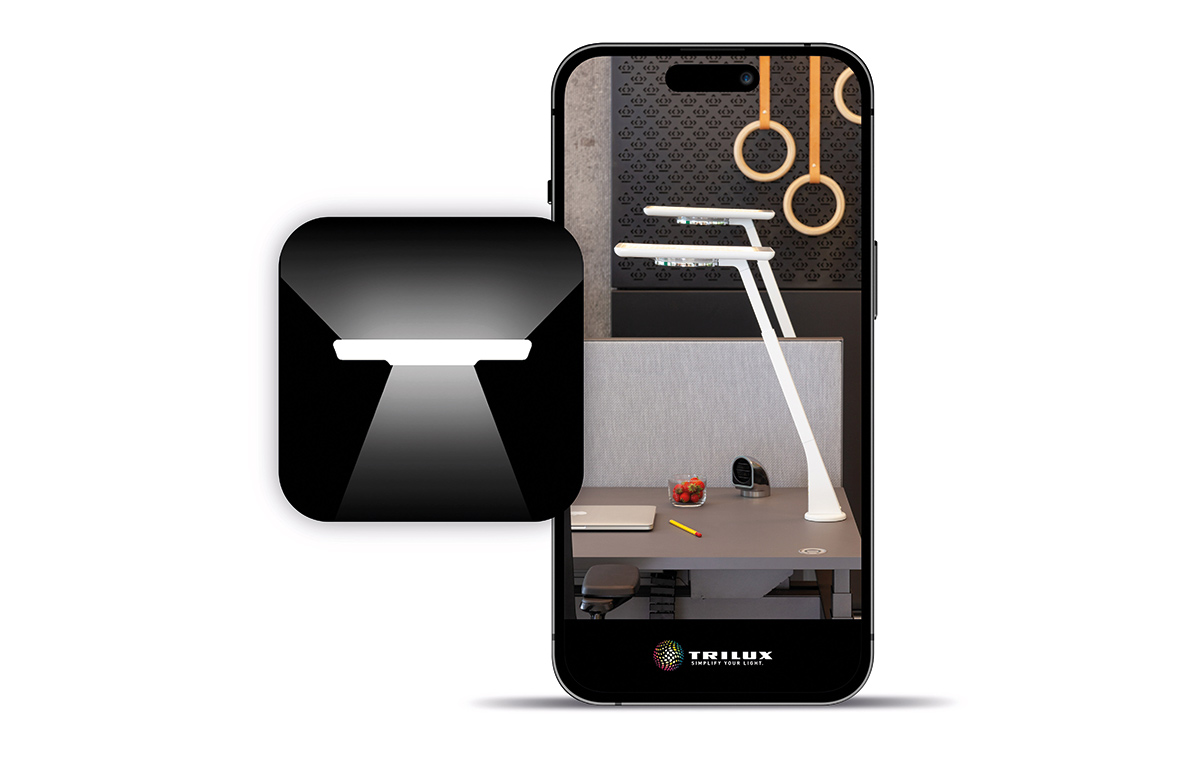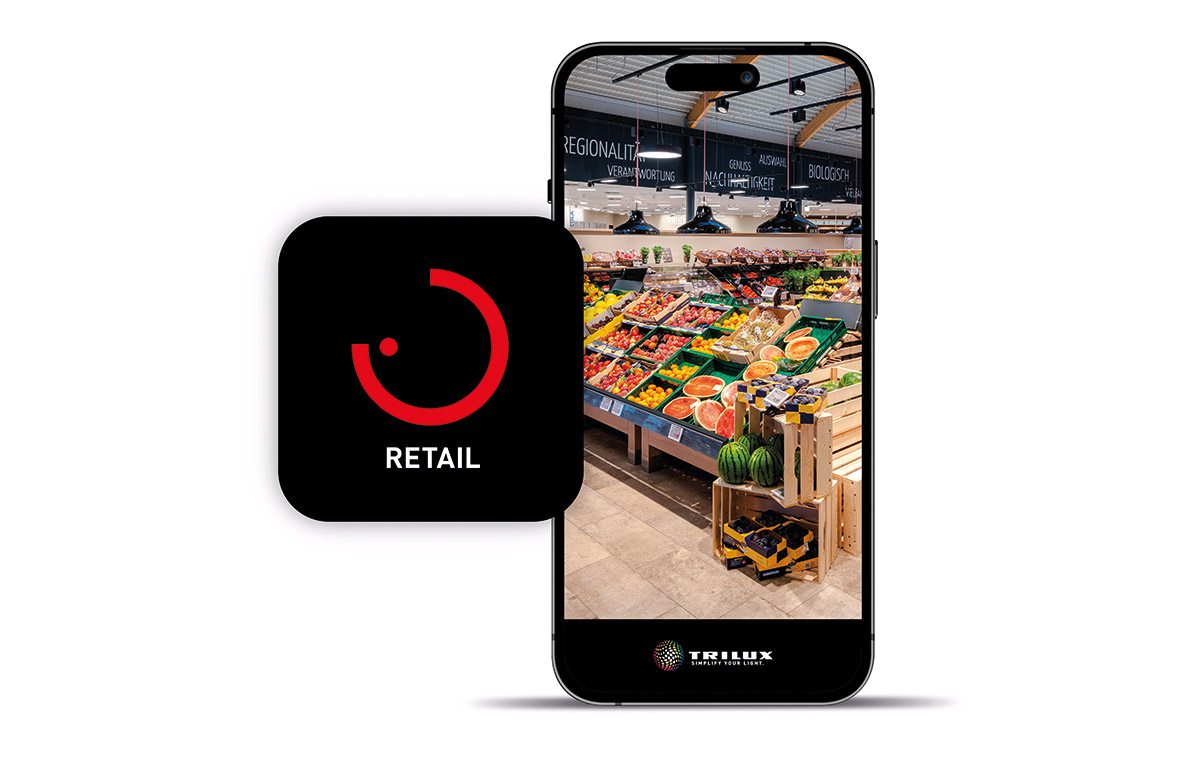 LiveLink Retail
The requirements for modern lighting control in retail areas are diverse. From the emotionalization of small areas at the POS to technical lighting building management, each area in the store requires its own individual solution.
Bluetooth Mesh - robust and scalable as required
Quickly installed wireless control for small areas in modernizations and new installations without interfering with the infrastructure
Up to 250 devices per network
Recommended applications: Food, Fashion, Shop, Automotive
LiveLink Outdoor
With LiveLink Outdoor, individual light points can be connected to form an intelligent network. The luminaires can be easily configured, controlled and monitored. The luminaires can be controlled on site in stand-alone-operation or remotely via web-based operation. The lighting can be controlled flexibly nd individually after motion detection, by brightness, by time, according to the weather conditions and to traffic volume (volume-dependent control)
Energy cost savings of up to 80%
Easy installation via plug & play
Environmental protection and dark sky
Reduction of aintenance costs by up to 40%
Recommended for : Public street lighting, industrial areas, paths and squares, parking lots, sports facilities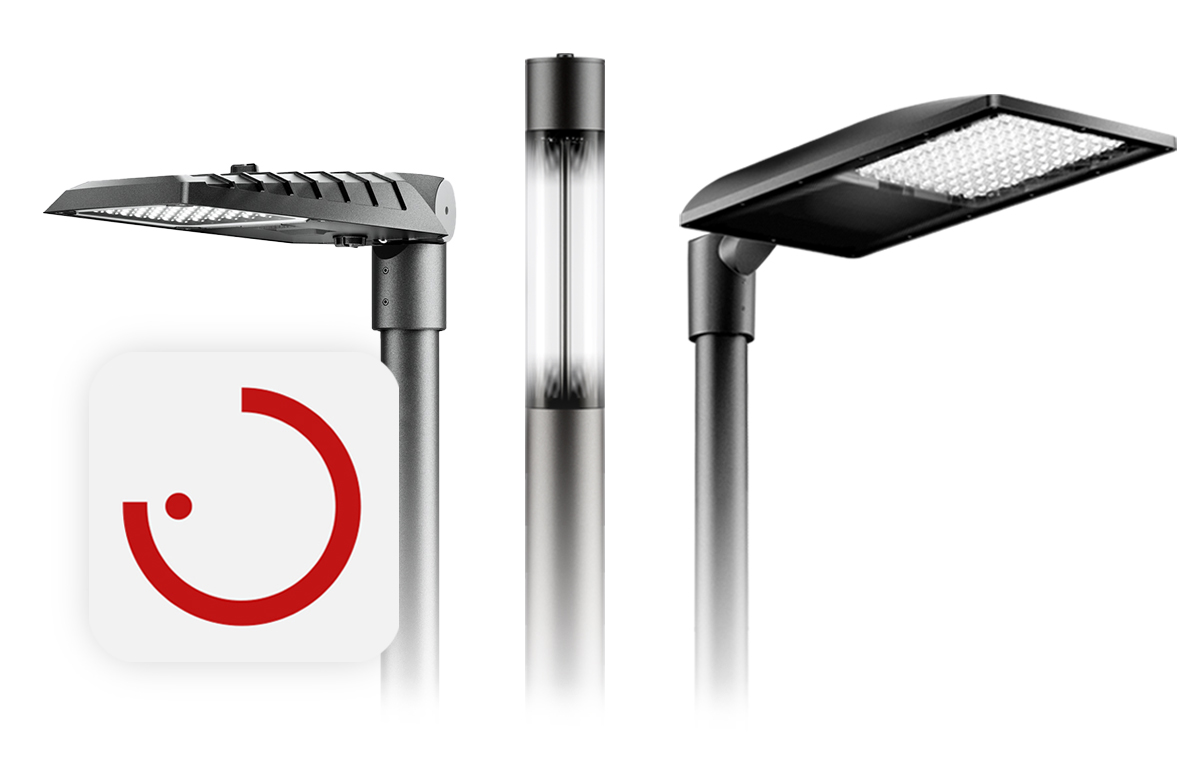 Contact
ask, see and understand
Do you have questions about LiveLink or generally about light management? We're happy to help! On request we can personally demonstrate TRILUX light management to you in a live demo, so simply contact us without obligations – we look forward to meeting you!

Markus Schwarz
Head of Light Management Business Development