In addition to our personal business relationship, we at TRILUX rely on digital instruments to make processes simpler and even more efficient for you in the future.
We've expanded the features of the TRILUX Portal and now offer you further practical functions and services for your daily business – all under the new name: TRILUX ONE.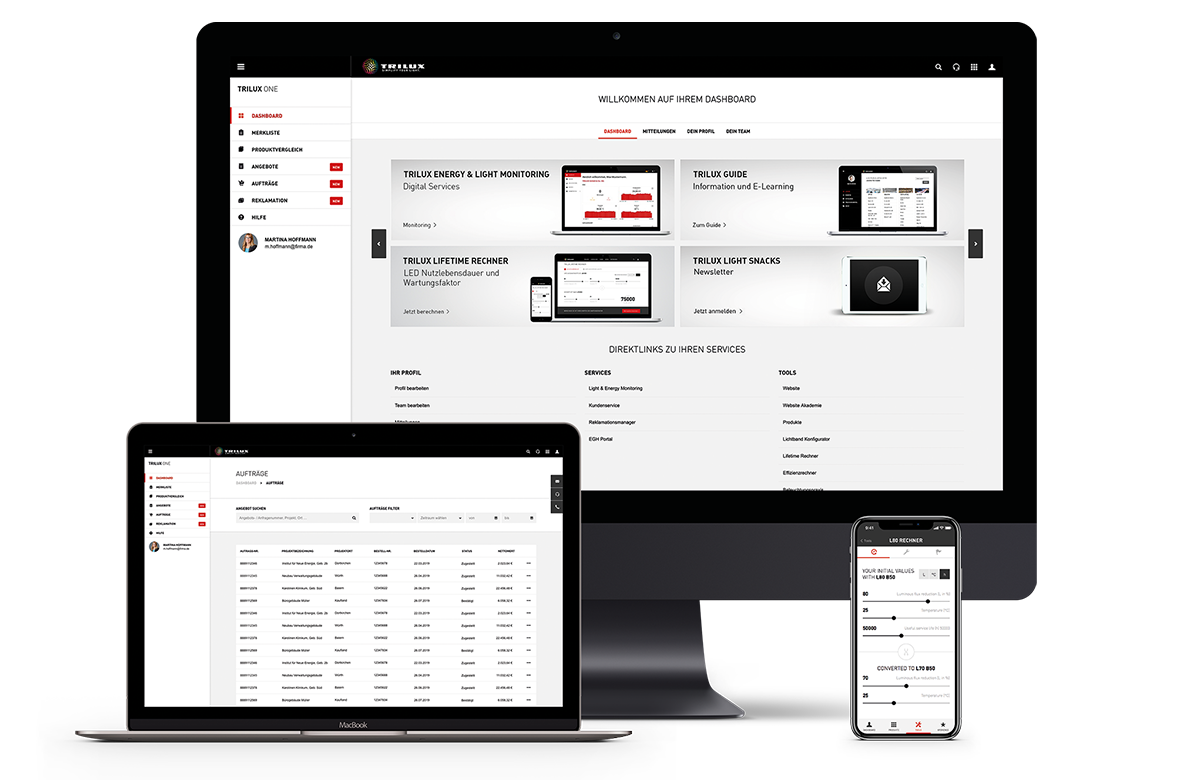 You already have a TRILUX Portal account?
The best thing: as a registered user of the TRILUX Portal you can use the new TRILUX ONE functions in a particularly simple way: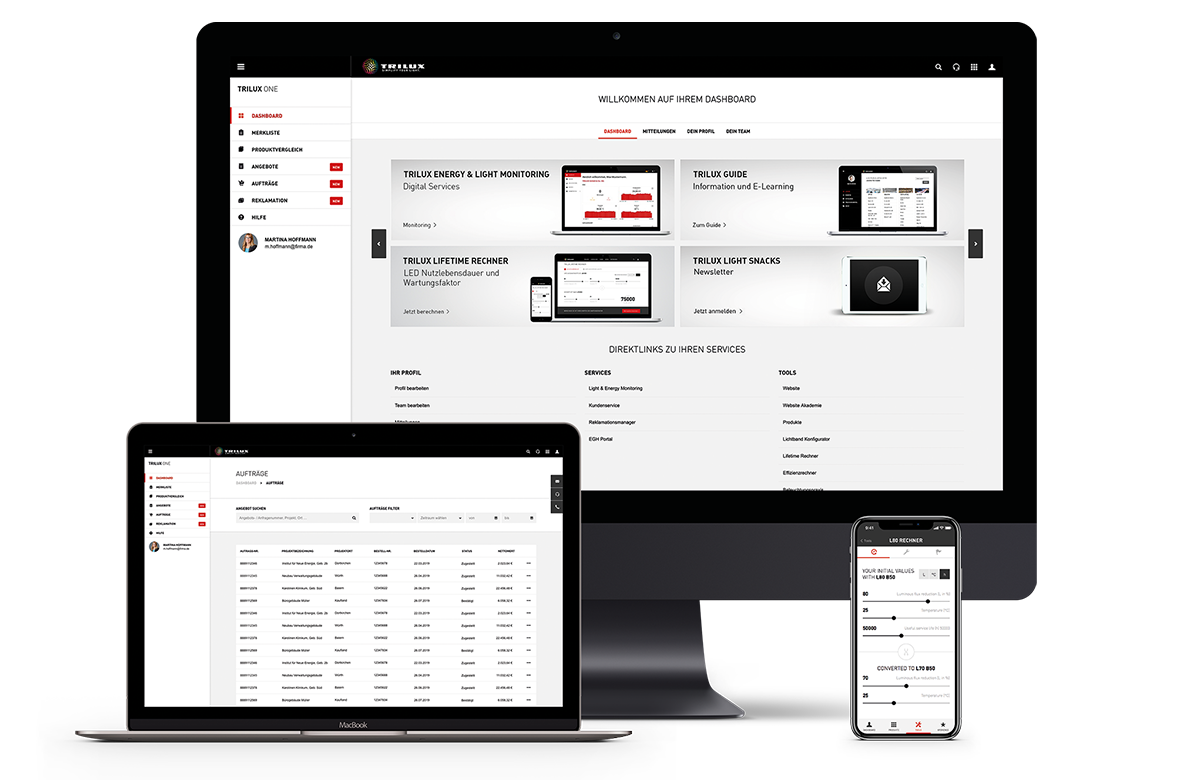 Sie haben noch keinen TRILUX Portal-Account?
You can set up your login to the TRILUX ONE functions and services quickly and easily:
fill in the form
assign a secure password
agree to terms of use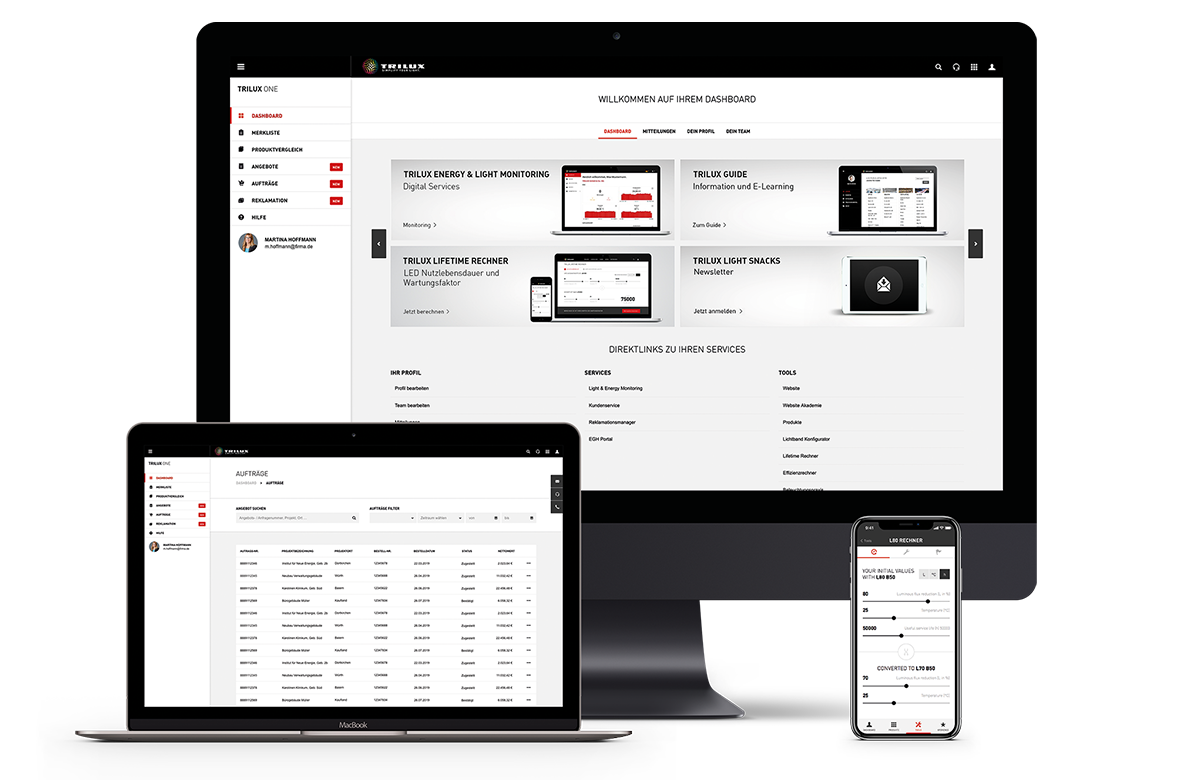 New users
As a new user, please simply complete the registration process. You can then directly use the TRILUX ONE functions and services.
Existing user
Als bereits bestehender TRILUX ONE-Nutzer können Sie sich einfach einloggen.
For all TRILUX portal users: Due to the system update to TRILUX ONE, your password may have lost its validity from 30 September. If this is the case, you can simply click on "Forgot your password?". Update your password.