Impressive Event in Venice
Architecture BIENNALE in Venice
Date

Category

Trilux Insights

Comments
We participated in the pre-opening days of the Venice Architecture Biennale as a partner of the communication initiative BERÜHRUNGSPUNKTE. It was an unforgettable time with lots of networking, exchange and valuable inspiration in a unique historical ambience.
We have been a member of BERÜHRUNGSPUNKTE since November 2022. The communication initiative was founded 25 years ago by the Dortmund marketing agency Gambit , among others with the smart home specialist Gira and the full-range supplier for high-quality bathroom equipment KEUCO. The goal: To reach, touch and inspire the architecture industry with inspiring and multifaceted content. An important component of this is the presence at the Architecture Biennale in Venice, which takes place every two years. From May 17 to 21, we were part of the event with the BERÜHRUNGSPUNKTE Meetingpoint in the historic Palazzo Contarini Polignac with its adjacent rose garden directly on the Grand Canal. From our own pier in the middle of Venice, we took our visitors to the Biennale grounds and picked them up again every 15 minutes by speedboat.
Exchange with the architecture industry in a relaxed atmosphere
With our commitment, we want to network even more closely with the international architecture scene. "Through personal contact, we can better understand the typical wishes and needs of those working in architecture - and at the same time inspire them for the enormous potential of customized smart architectural lighting," Karsten Müller, Managing Director of TRILUX Lighting Solutions, explains the commitment.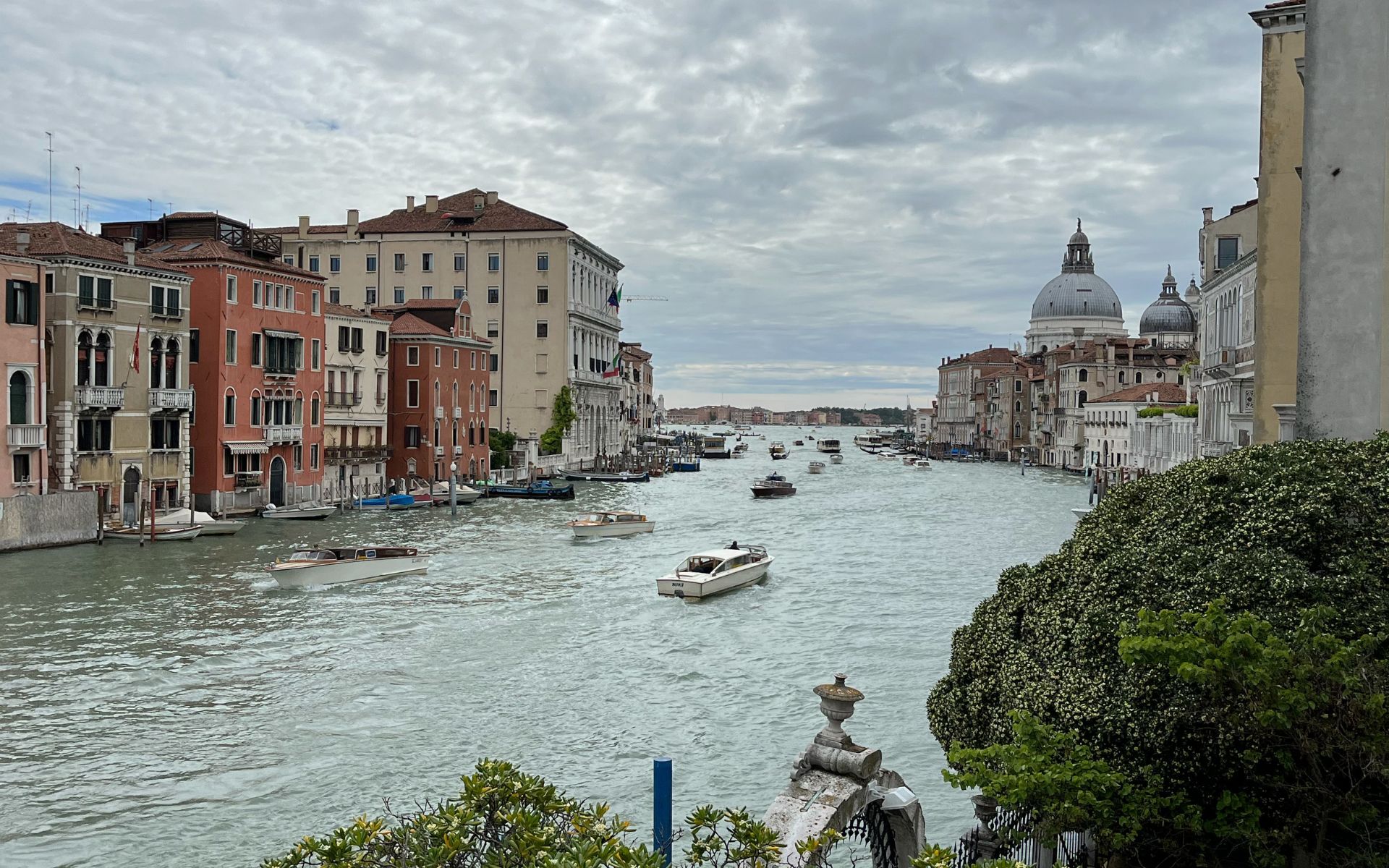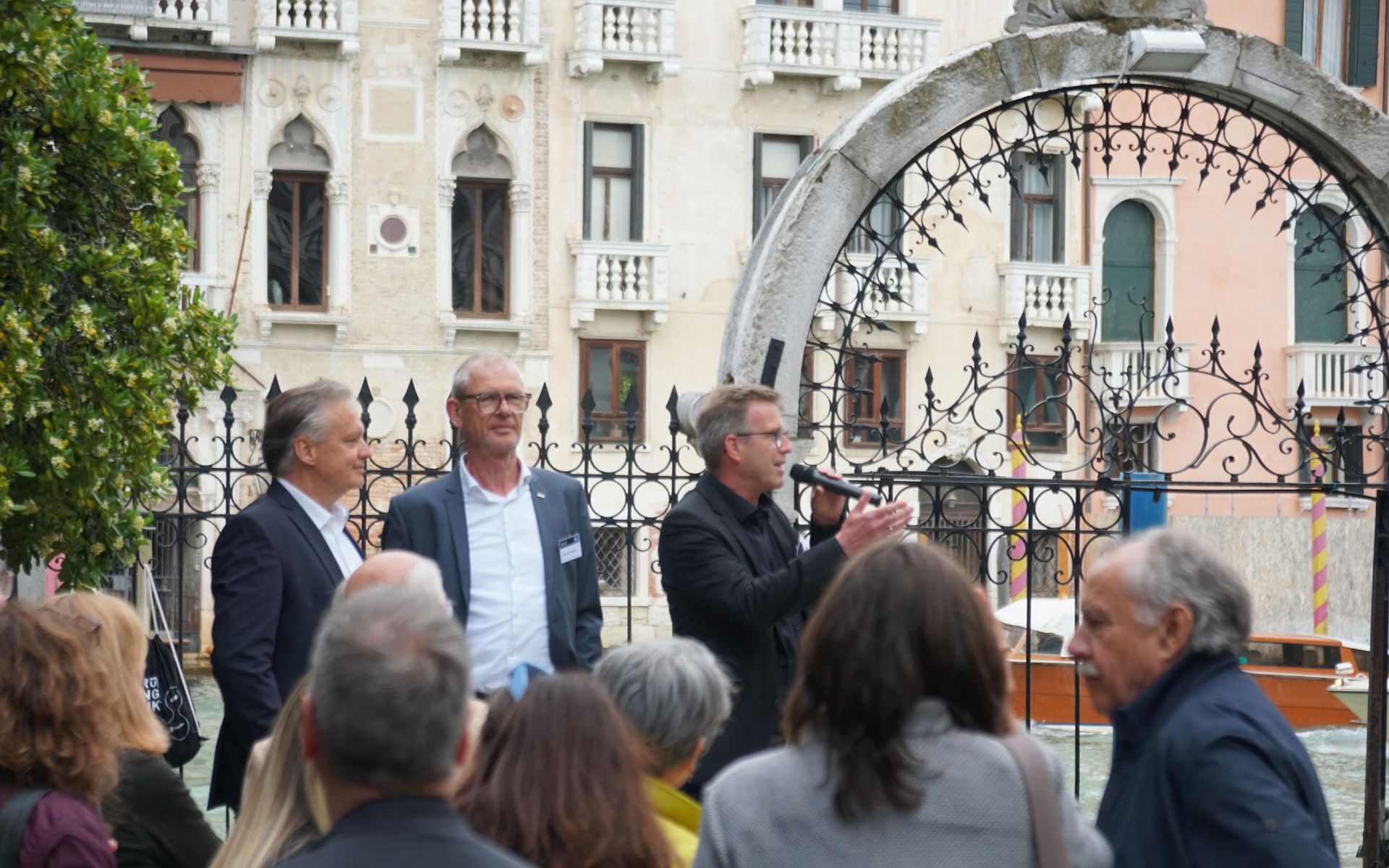 The Venice Biennale was the perfect event for this. At our BERÜHRUNGSPUNKTE meeting point alone, around 3,700 visitors from the architecture scene met over the course of the days. We made countless new contacts, discussed industry topics, projects and technologies. And of course our product innovations Tugra, So-Tube, MuchMoon, Parelia, Cultega and Bicult were used to illuminate the historic architecture.
Palazzo, professionals, anniversary party
During the five days, a thematically rich supporting program provided exciting insights and fresh impulses from the world of architecture. In addition to lectures by Prof. Jan R. Krause from office for architectural thinking, Xaver Egger from SEHW Architecture, Leon Roloff from urban future und Lance Hollmann from Jack be nimble, the curatorial team of the German Biennale Pavilion presented its project. In addition, the Divia Award (Diversity in Architecture) was presented at our meeting point. The award recognizes special achievements by women in architecture.
And of course there was also a proper celebration: One of the highlights was the anniversary party in the garden of the Palazzo. Around 800 guests discussed, networked and celebrated late into the evening in summery temperatures. Our conclusion: Lots of high-quality contacts and profound conversations in an unforgettable ambience. We are looking forward to the next time!