Smart Lighting for Smart Parking
TRILUX Revolutionizes Parking Garages for the Future
Date

Category

Trilux Inspirations

Comments
Parking garages are undoubtedly functional structures. However, this doesn't mean they must remain stuck with the outdated lighting technology of thirty years ago, characterized by high energy consumption, fluorescent tubes, and suboptimal lighting conditions. TRILUX proves that times have changed with their tailor-made smart lighting concepts for multi-storey parking lots, featuring two essential components: the TUGRA and the LiveLink SwarmSens light management system.
Parking garage operators are currently facing a threefold challenge. First, their existing light sources, often T5/T8 fluorescent tubes, are outdated, inefficient, and result in high energy costs. Second, the increasingly stringent regulations on certain illuminants in terms of eco-design and RoHS directives, with bans looming. Third, the lighting conditions in many parking garages no longer meet the current user requirements.
We offer an attractive solution that addresses all these challenges at once and future-proofs parking garages: a lighting refurbishment with customized solutions. The most optimal approach is, of course, to implement a smart system with lighting management.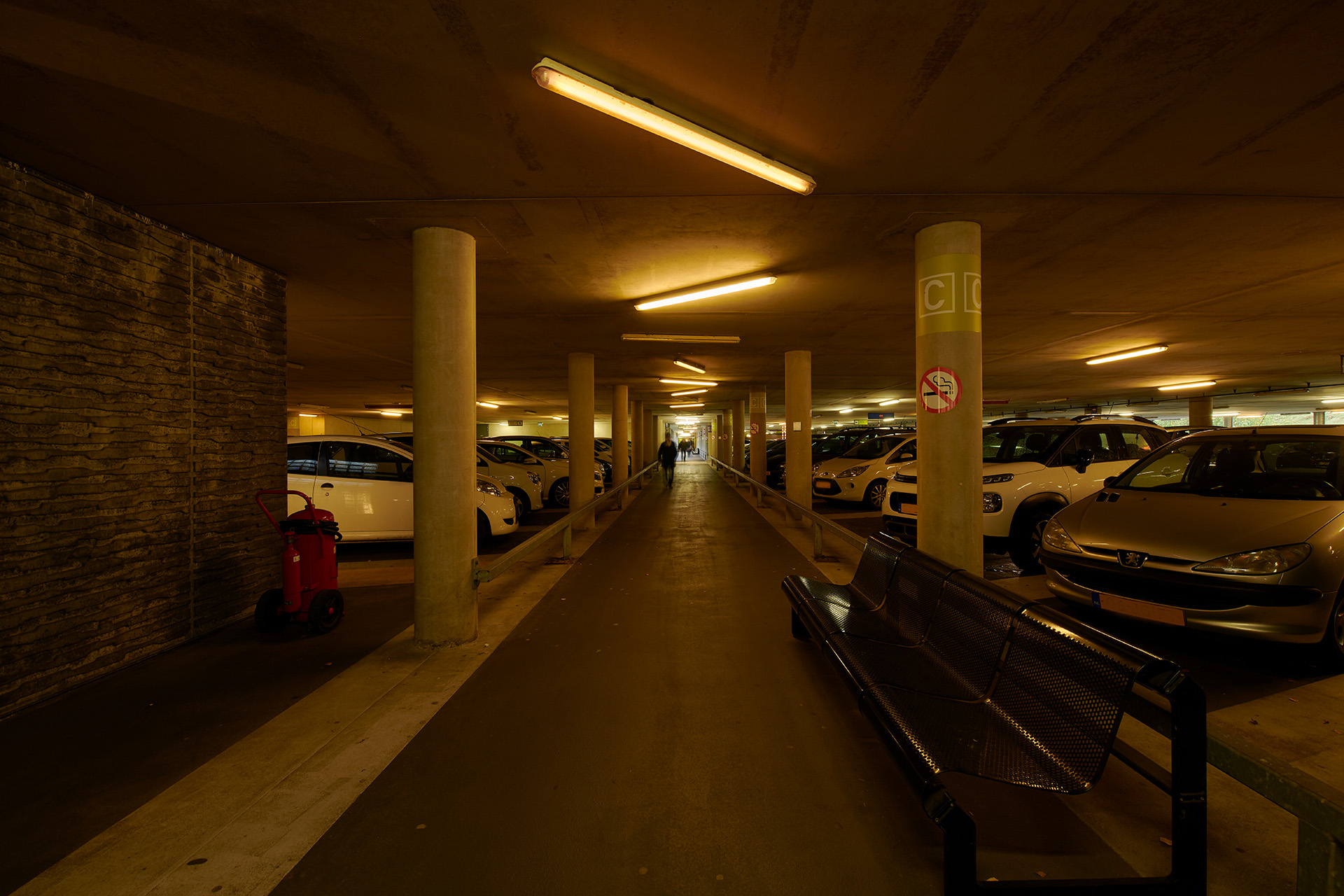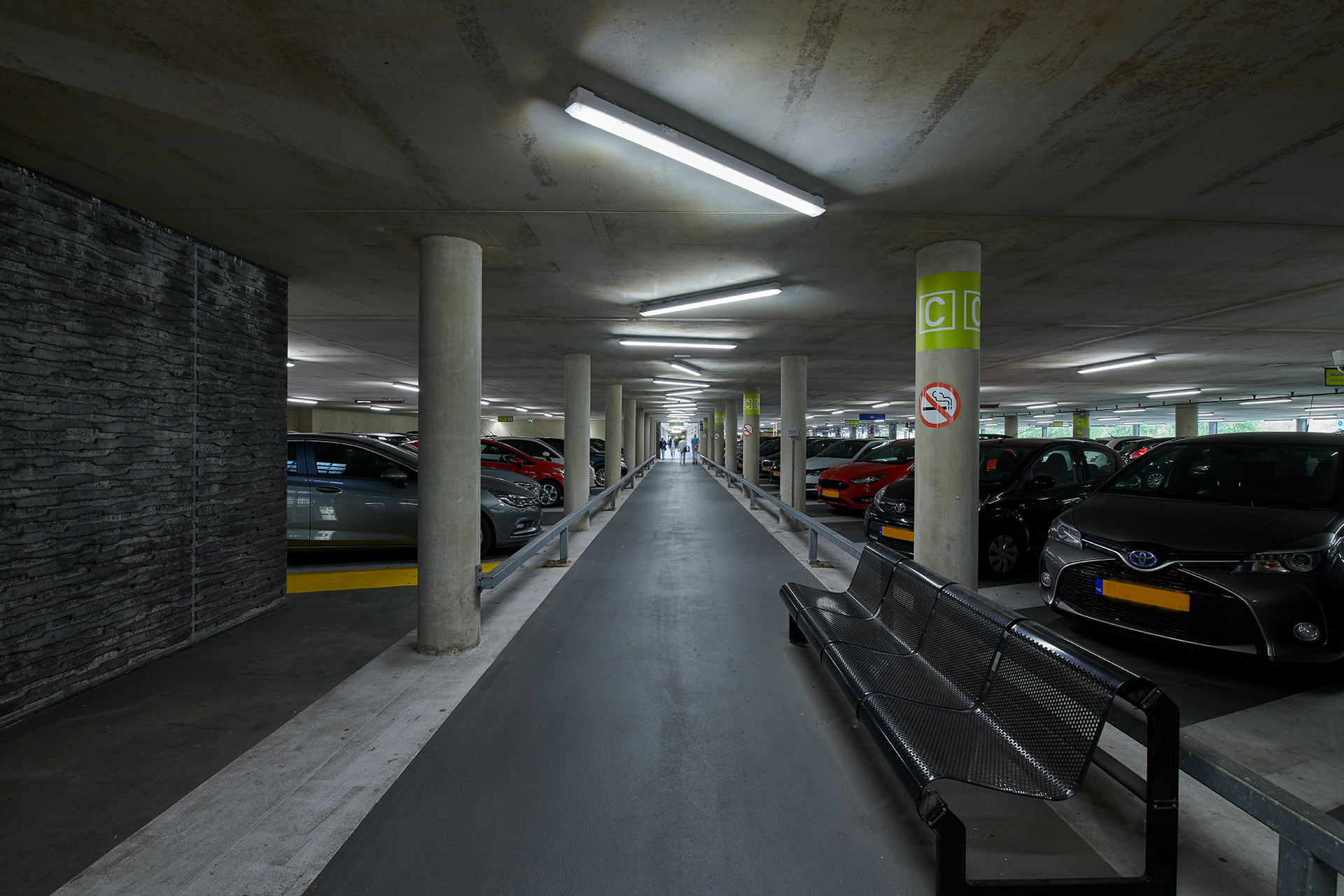 Zuyderland Parking Garage
Efficiently Enhanced
A prime example is the Zuyderland Medical Center parking garage in the Netherlands, which boasts over one thousand parking spaces and operates 24/7. The operator faced high energy costs and an increasing need for maintenance due to failing fluorescent tubes. To combat these issues, they refurbished using almost 1,500 Aragon FIT LED surface-mounted luminaires. The results were outstanding, as the energy costs significantly decreased, and the quality of light improved, thanks in part to the indirect component in the luminaires. Moreover, tailored solutions for different areas, such as exit and entrance zones and checkout areas, ensured uniform and well-lit spaces throughout the garage, eliminating dark zones.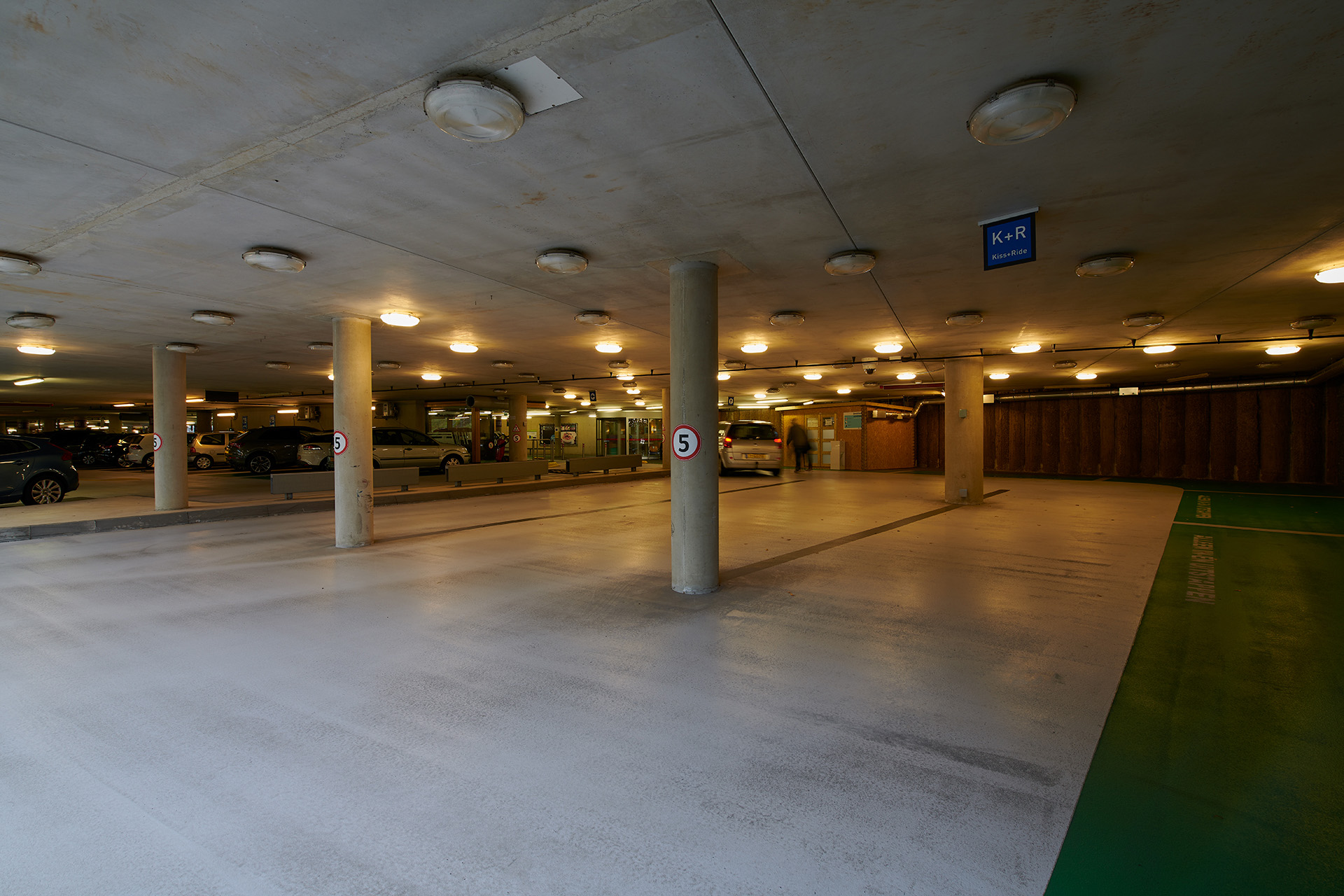 The TUGRA
Illuminating with Elegance
Apart from meeting basic requirements like efficiency and safety, an appealing atmosphere is now essential in parking garages. Lighting and luminaires play a crucial role in creating such an atmosphere. To address this need, we offer a wide range of solutions that allow operators to customize their parking garages to be more visitor-friendly and unique. The TUGRA is a true highlight and a powerful, reliable lighting solution, alongside the Aragon FIT LED, meeting the specific requirements of parking garages. The TUGRA has already been awarded for its design and also impresses with high energy efficiency. Equipped with smart components, the TUGRA quickly and safely brings smartness to parking garages.
LiveLink SwarmSens
Efficient Networking
Incorporating lighting management is not just a luxury; it makes good business sense for parking garages. By controlling the lighting, energy consumption can be reduced by up to 26% compared to uncontrolled systems. Our turnkey lighting management solutions make implementation quick and hassle-free. With LiveLink SwarmSens, luminaires can be efficiently networked via radio, enabling immediate functions like "tracking light." This intelligent feature allows the light to guide and accompany visitors as they navigate through the building. Therefore, lighting management becomes another crucial building block for parking garages, shaping the future of parking.