Park, charge, fuel the future
The Sortimo Innovation Park Zusmarshausen
Date

Category

Trilux Inspirations

Comments
All eyes on the A8 in Bavaria. What Sortimo, the market leader for in-vehicle equipment, has just built on the highway near Zusmarshausen is much more than a state-of-the-art charging park for e-mobility. The approximately 35.000 m² site with currently 72 charging points was designed as a campus for digitalization, energy efficiency and innovations - and impresses with its particularly high quality of stay.
In the outdoor area, for example, there are attractive seating areas and a children's playground. Inside the new futuristic building complex there is a kiosk, a bakery, seminar rooms and offices. The right lighting for such a large and innovative project? Comes from TRILUX, of course.
Smart ConStela with IoT modules
The core of the outdoor lighting concept is the ConStela LED light column, which has won several awards for its design - and as a smart networked version with integrated IoT modules. Some of the stelae are equipped with access points and provide a free W-LAN connection throughout the site. This is ideal, for example, for taking a detour to the Internet during a charging stop. At the same time, IoT camera modules in the ConStela LED luminaires increase visitors' sense of security on the site.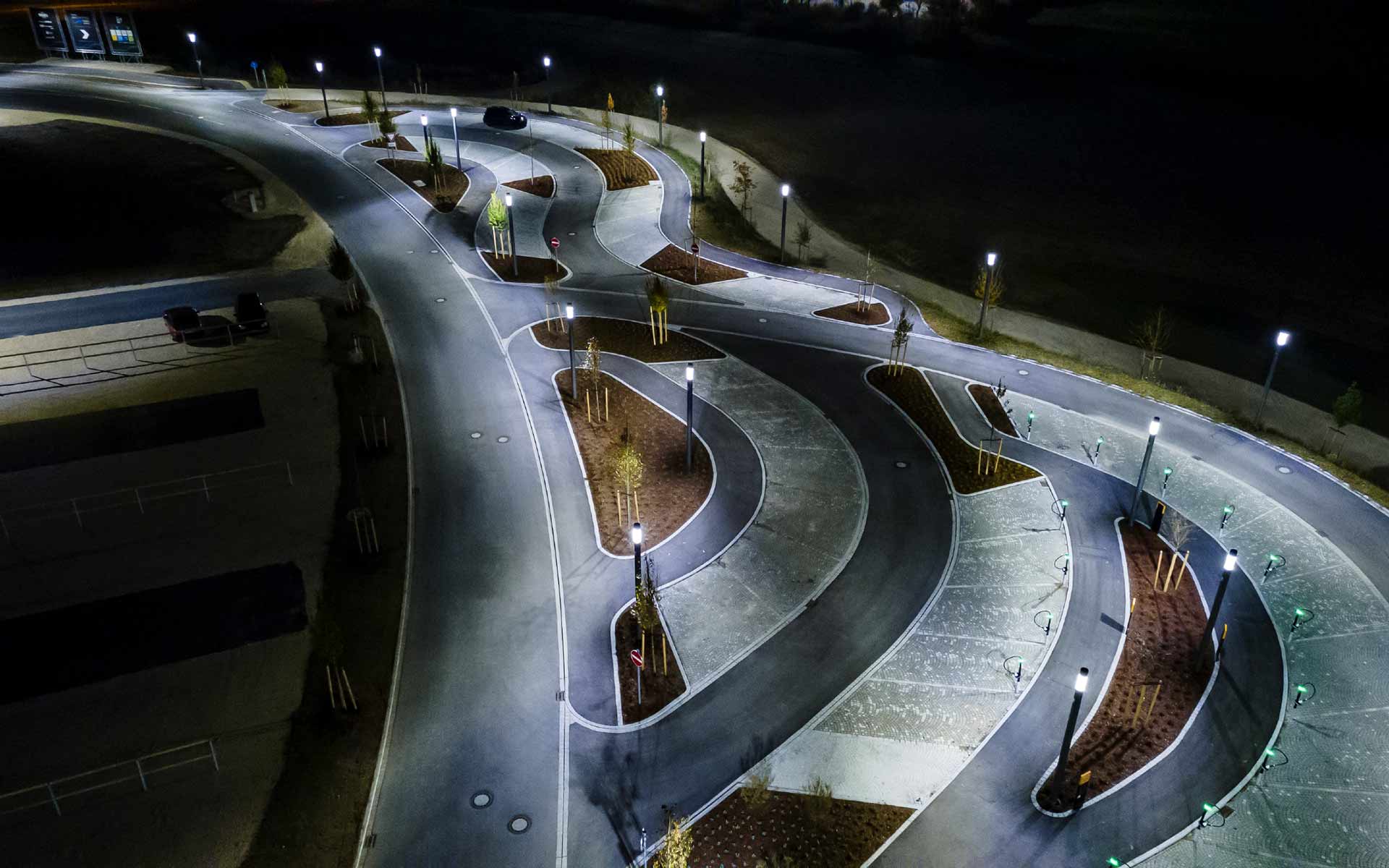 All in: store, dine, marvel
The interior areas are also smart and stylish: In addition to the E-Line Next LED continuous row in black, Inplana recessed ceiling luminaires, the Finea LED light channel and Oktalite tracks with light panels and spotlights ensure optimally and atmospherically illuminated areas. Smart: All luminaires were networked via the KNX building technology network. This allows the lighting of the entire area to be controlled and monitored with unique precision.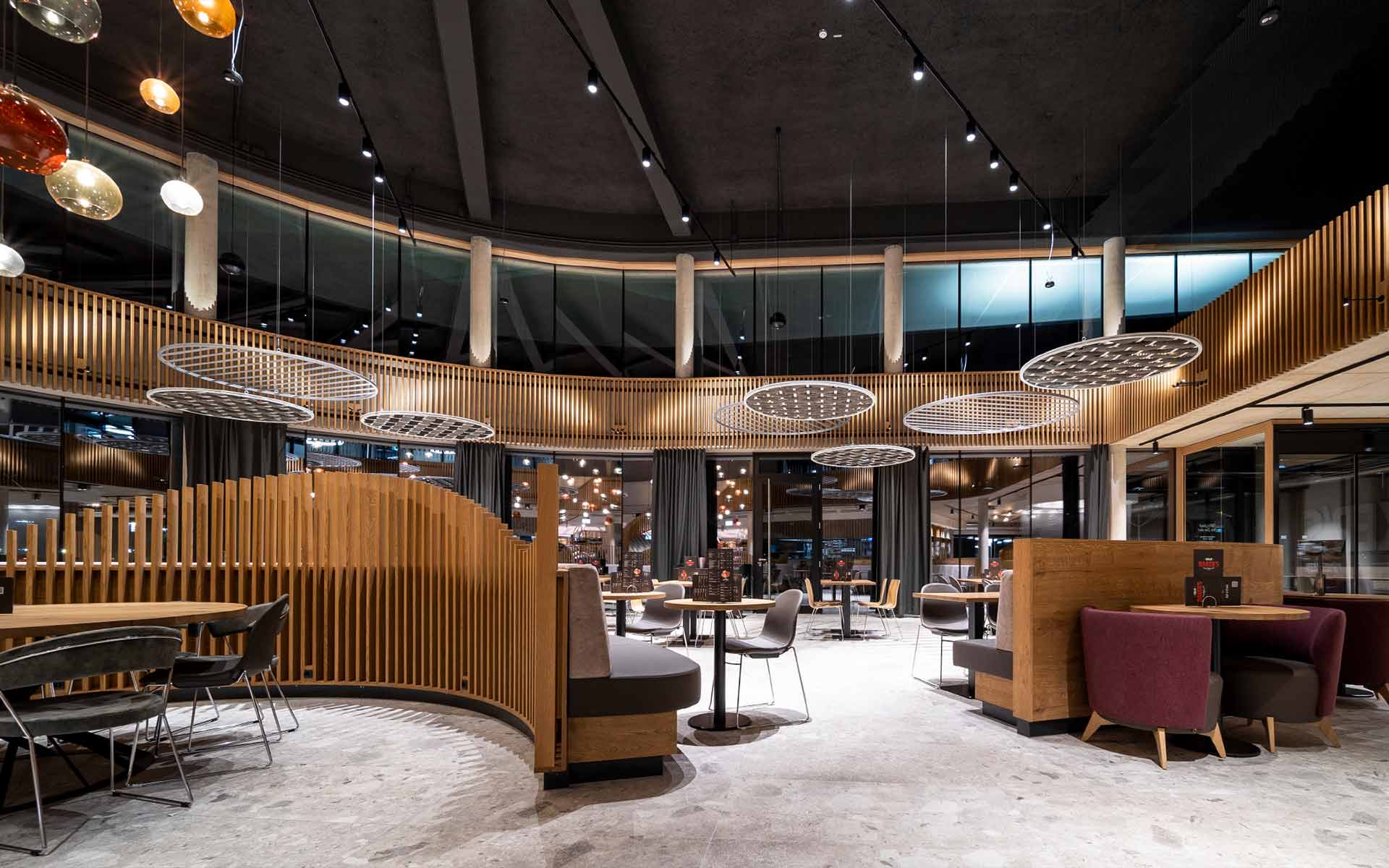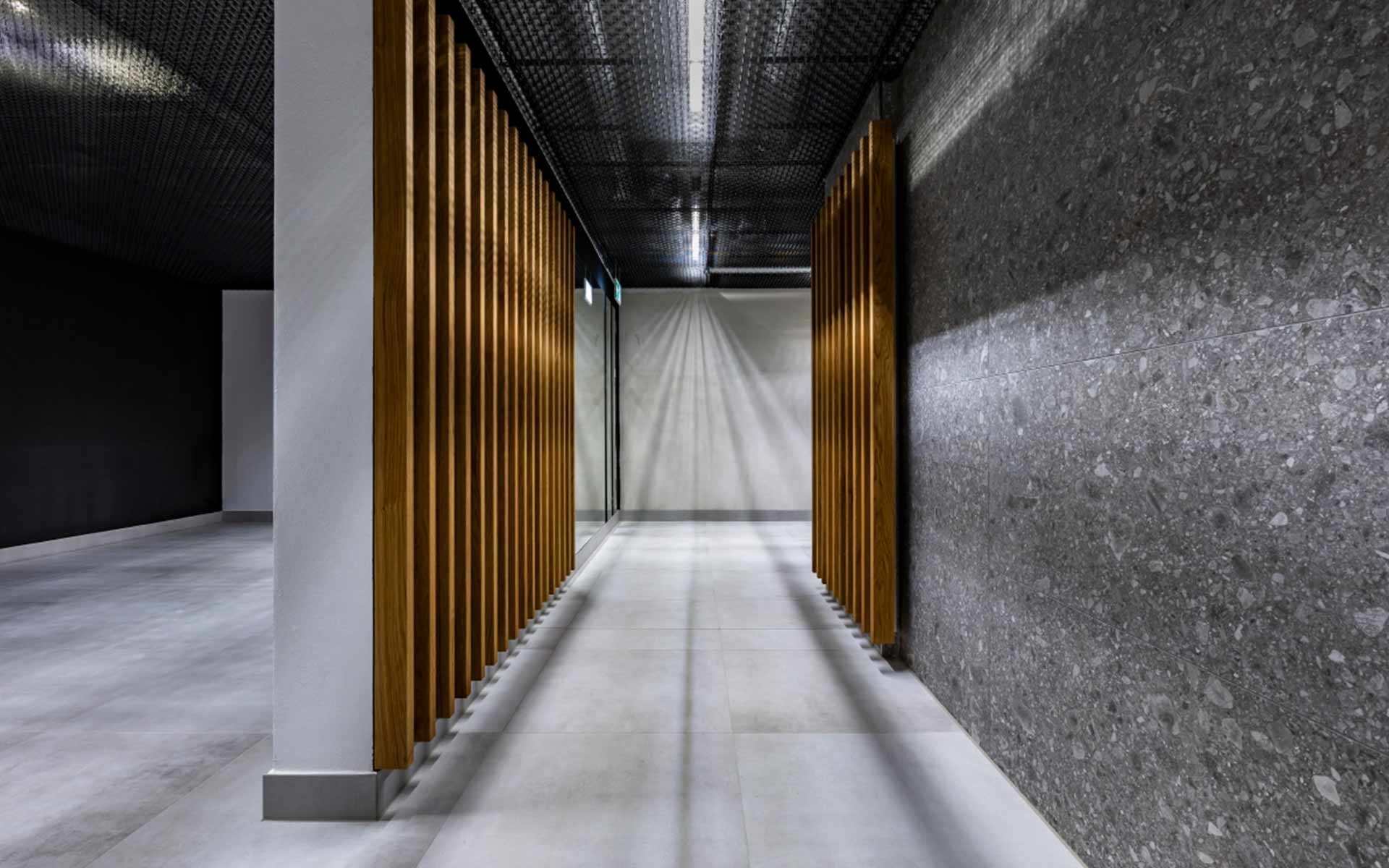 On the way to the largest loading park in Germany
Today, the Zusmarshausen Innovation Park is already one of the most innovative and attractive charging parks in Germany. And that is by no means the end of the story: In a second expansion phase, a total of up to 144 charging columns are planned, which will be able to charge up to 4,000 electric cars every day - optionally with power levels from 35 to 280 kW. This means that Bavaria will soon have the largest charging station for e-mobility in Germany. And we will have another excellent reference in terms of holism, smartness, design and IoT!