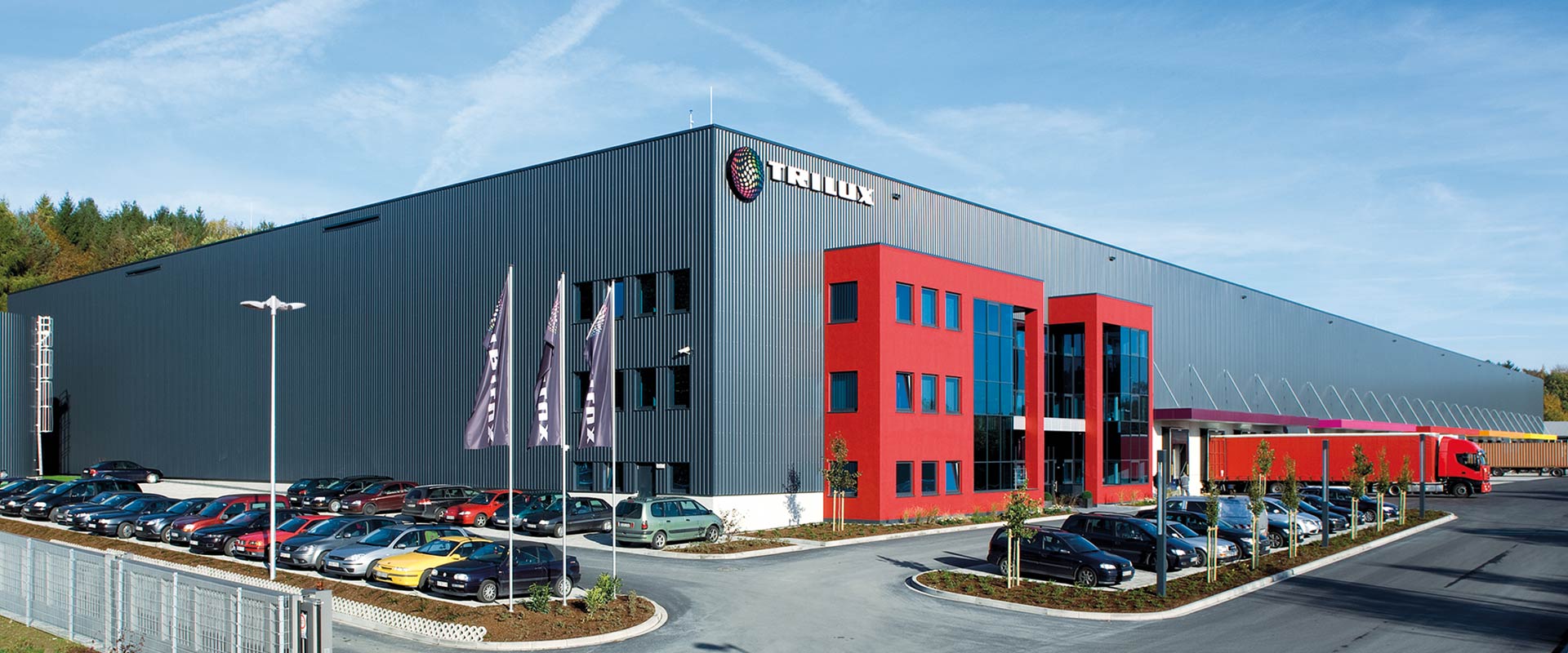 Lumena Star 40 LED
An all-rounder for the flexible lighting of industrial facilities
The challenge
In terms of safety and efficiency, the industrial sector places high demands on the lighting of outdoor workplaces, roads and parking areas. It is important here that the lighting solution is controllable according to needs due to reasons of efficiency.
The solution
The robust Lumena Star 40 provides energy-efficient light precisely according to the needs of the outdoor application thanks to its MLTIQ technology. The all-rounder can be equipped with light management functionality, enabling maximum energy savings due to intelligent control.
The result
Thanks to its flexible lens system, Lumena Star 40 provides safety and security in outdoor workplaces and areas – even with wide luminaire spacing. The luminaire also enables high energy savings.
The right light for all areas
Lumena Star 40 features exchangeable LED modules with high-performance optics and MLTIQ multi-lens technology for flexible, precise illumination and the safe and reliable lighting of roads and outdoor workplaces.
Maximum energy savings
The luminaire can be equipped with light management to achieve high energy savings.
Light according to needs
Equipped with sensors and a light management system, the luminaire implements 'running light' for increased security – lighting is activated or raised to a specific level if people are in the detection range.
Uniform appearance
The floodlight is part of a complete luminaire family that enables differing outdoor areas to be illuminated with a uniform design throughout.
Diverse mounting options
Lumena Star 40 can be very flexibly installed either as a surface-mounted luminaire or post-top mounted luminaire thanks to a diverse range of accessories.
Perfect light thanks to MLTIQ
The floodlight's selectable LED modules feature the high-quality MLTIQ lens system for optimised light guidance and therefore uniformly perfect light. (xxx)


Intelligent control
Lumena Star 40 enables a light management system to be integrated. This allows lighting solutions to be implemented according to needs, achieving greater safety and high energy savings.
Flexible variants
Lumena Star 40 can be equipped with luminous flux packages from 2,200 lm to 10,000 lm and is available with over 20 different light distribution curves.
Large luminaire family
The luminaire is part of an extensive luminaire range, providing users with wide product diversity. This enables a single, uniform design to be used across several areas with differing requirements.
Installation diversity
The luminaire for industrial facilities can be mounted according to needs, either as a wall- or surface-mounted floodlight with post-top or bracket-mounted options.