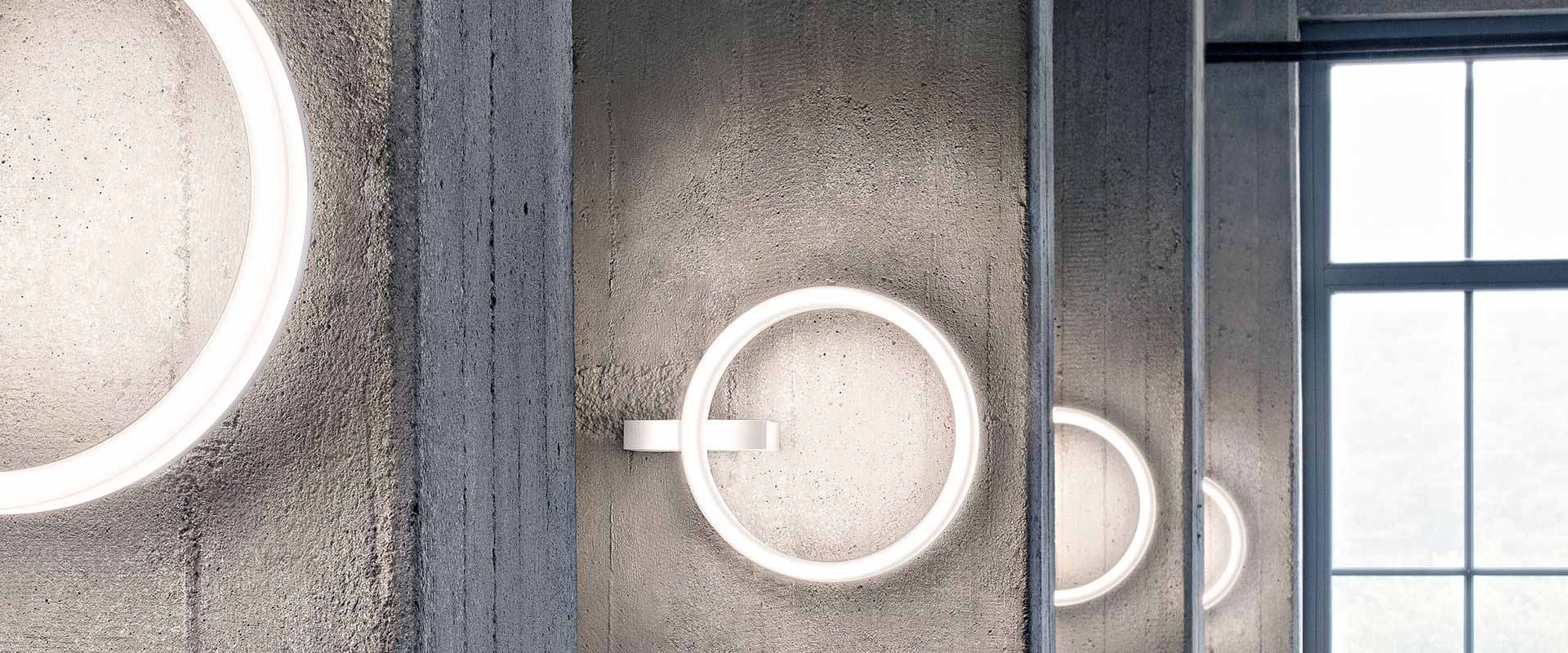 POLARON IQ LED
Perfect design for a maximum of options

The basic element of the Polaron IQ LED family is a filigree, round light profile allowing for maximum planning flexibility: its diversity enables countless combinations within the series – meaning that light and luminaire design can be perfectly adapted to the application. The custom-designed luminaire is quickly and simply configured using a practical online tool, and just as easily installed thanks to an intelligent mounting concept.
Product and application images
Perfect proportions. A timeless design
The purist design of the Polaron IQ LED is noticeable and yet timeless. The filigree, perfectly proportioned ring blends harmoniously into the interior design.
Maximum flexibility. Tailored results.
The modular product family supplies maximum design flexibility, for example thanks to two different ring sizes and light emissions, as well as the option of emitting direct and laterally distributed light according to requirements. The luminaire is available optionally as a recessed, semi-recessed, surface-mounted or suspended luminaire, or with only indirect light emission and can be installed as wall or ceiling luminaire.
Simple mounting. Simple maintenance.
The luminaire can be mounted in next to no time by only one person. Also very simple – the control unit and ring can be replaced subsequently.
Technical features
| Reference | Values |
| --- | --- |
| Luminaire luminous flux: | 900 / 950 lm, 1,700 / 1,800; 2,700 / 2,800 lm, 2,600 / 2,700; 3,000 / 3,100 lm |
| Connected load/efficiency: | Up to 113 lm/W |
| Service life: | 70,000 h L80 |
| Colour rendering/colour temperature: | 840, 830 |
| Electrical version: | ET, ETDD |
| Dimensions/recessing dimensions: | Ø 260 mm, Ø 400 mm |
| Protection rating: | IP40 |
| Light distribution: | Direct and lateral distribution, lateral distribution |