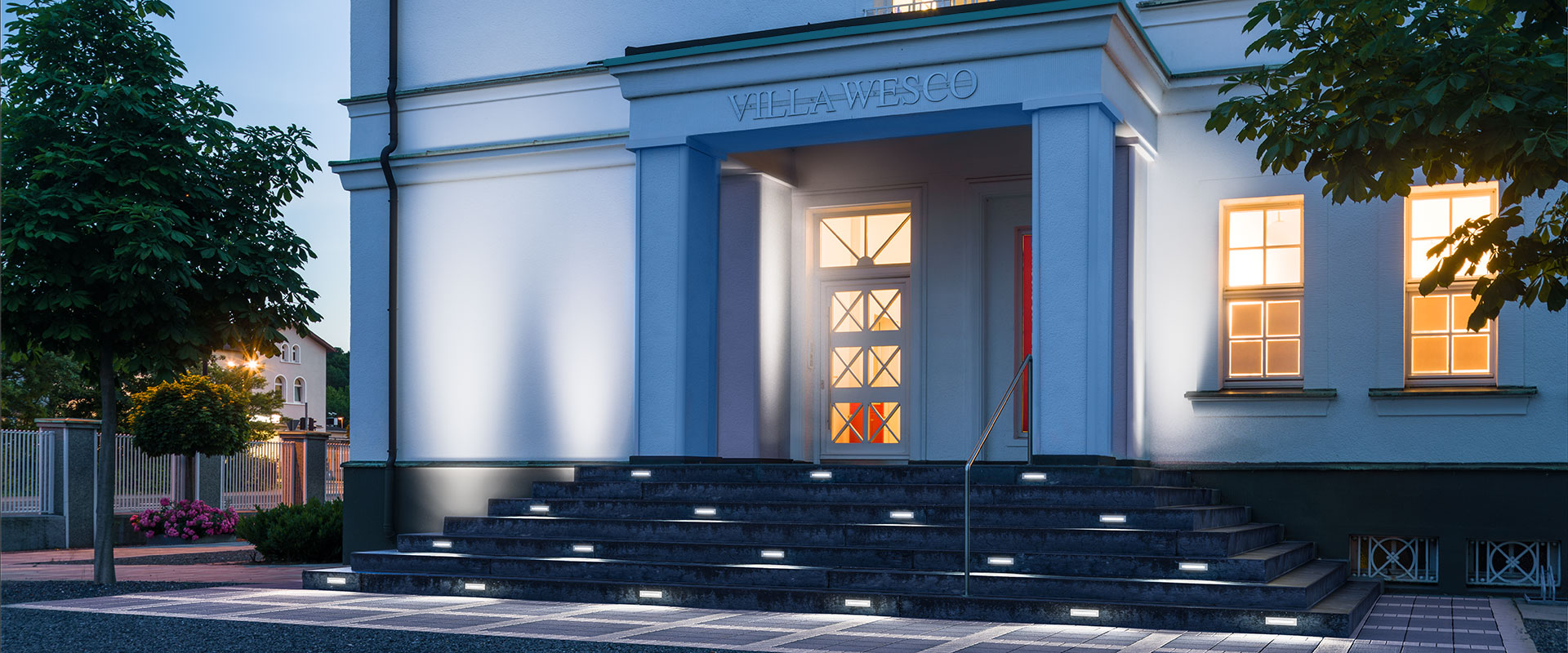 LED lighting for entrance areas
The illumination of entrance areas is a complex task. The light needs to create a pleasant, inviting general ambience in which visitors gain a feeling of welcome.
At the same time the lighting must be bright enough to provide simple and reliable orientation. A combination of wall luminaires and ceiling luminaires directly above the entrance ideally meets these requirements.
LIGHTING SOLUTIONS FOR ENTRANCE AREAS