When light meets quality
How Engelbert Strauss entices with a distinctive light signature in its new urban workwear store
Date

Category

Trilux Inspirations

Comments
Engelbert Strauss, the workwear fashion specialist, used the Pandemic period to implement a comprehensive lighting refurbishment. Oktalite, the TRILUX Group's retail lighting expert, equipped the new high-ceilinged store in Biebergemünd, Hesse, with over 900 powerful LED spotlights. The new quality lighting stages fashion, events and the brand in a new intensity with significantly less energy.
Engelbert Strauss' headquarters is in Biebergemünd, around 50 kilometres from Frankfurt am Main. Time and again, the family-owned company demonstrates its status as an innovator in new products and the presentation of fashion and lifestyle. In spring 2023, for example, the trendsetter for workwear will launch the world's first biodegradable trousers made of banana fibres, leading the way for more sustainability in its fashion. And this will be celebrated prominently with several fashion events.
"Here, a brand can be experienced through light!" 
Thomas Bock, Project Manager at Oktalite
"In these stores, we don't simply "just" sell," says Thomas Bock, the project manager in charge at Oktalite. "Here, the brand can be experienced precisely through our lighting. Many events take place that attract customers, even from Frankfurt. For such a shopping experience, the lighting must be 100% right. Our new luminaires are power packages with up to 6000 lumens. With them, we effortlessly set strong accents in the room and on surfaces, even from great heights."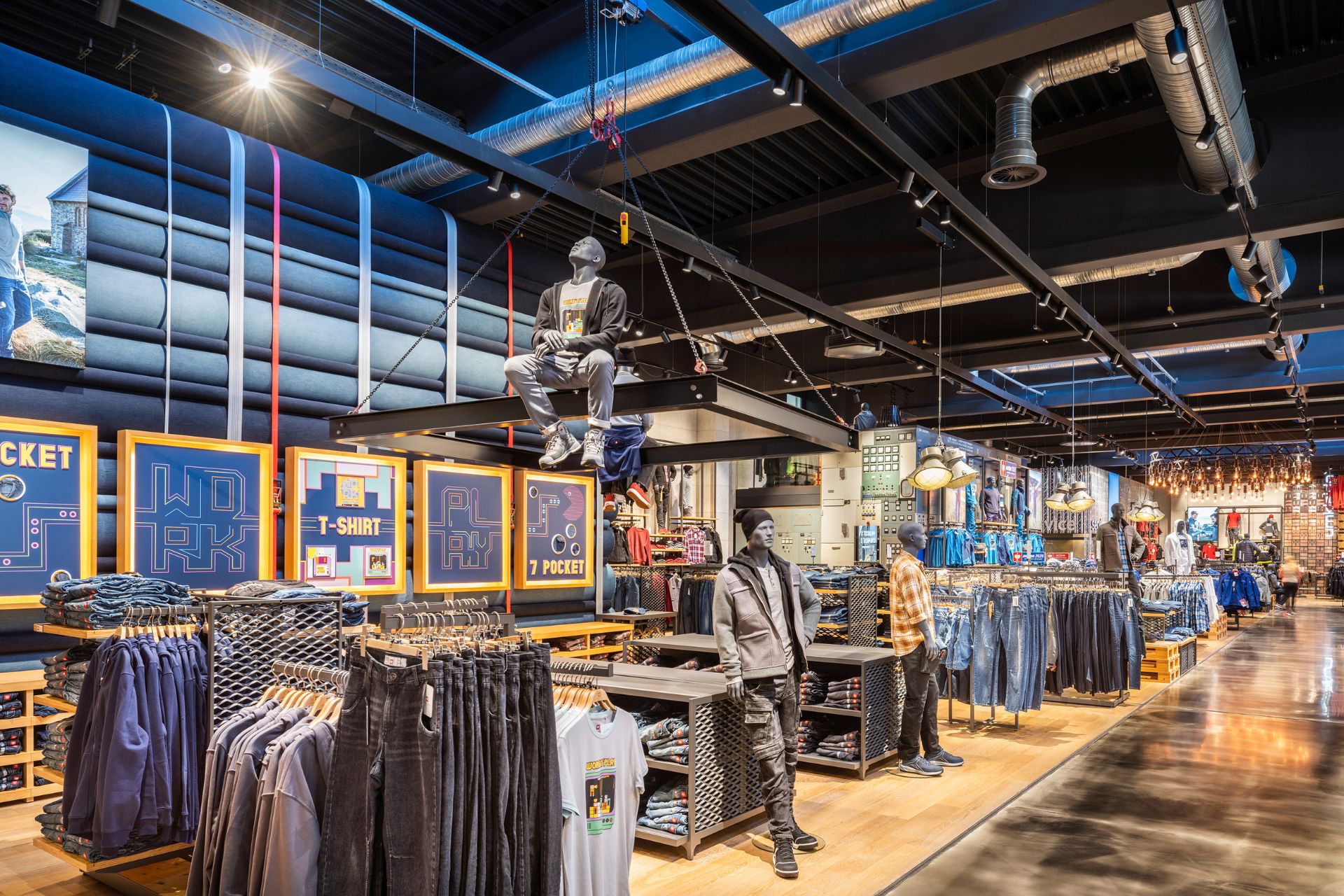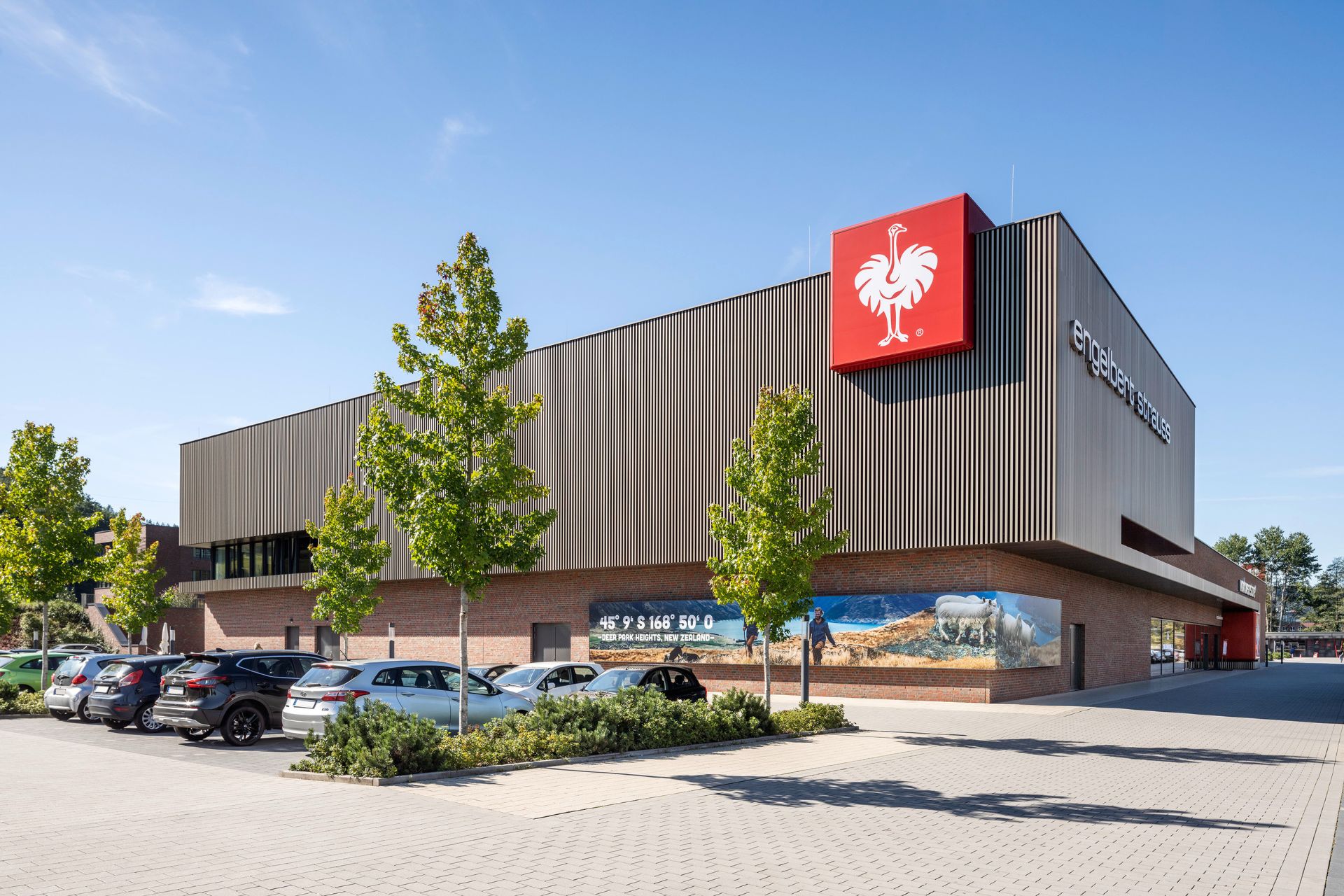 The huge shopping landscape with an industrial look extends over 2,650 m2. The room height is almost eight metres, and the trapezoidal sheet metal ceiling blurs the boundary between the store and the event hall. Its look and the new lighting create excitement. Digital "E.S. Infopoints" provide in-depth product information via screens. Service stations such as the "KIDZ Corner" offer the youngest target group variety. Mannequins in unusual poses or lofty heights staged with light are eye-catchers on the large area.
More than 900 HIT spotlights were exchanged for more efficient LED luminaires.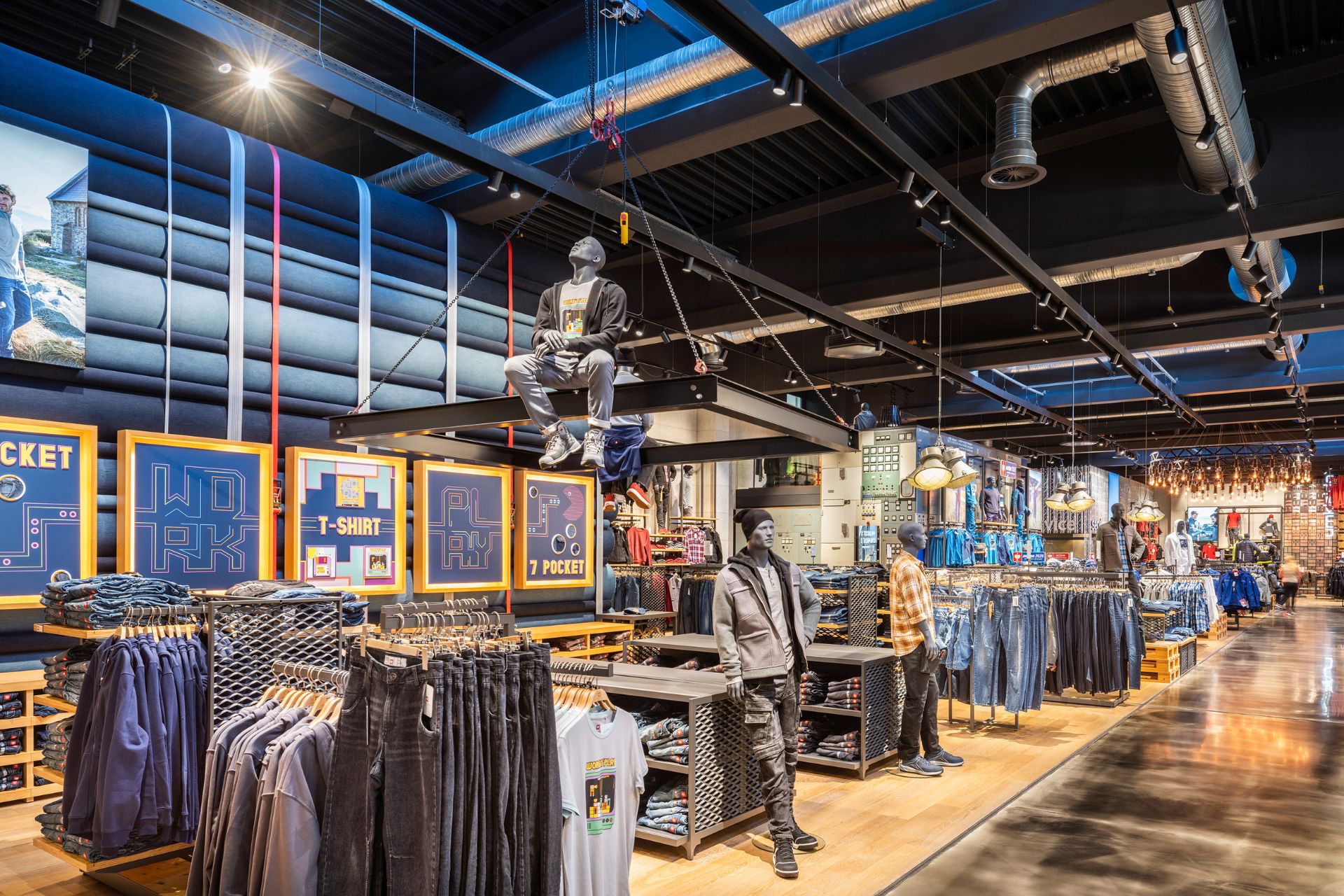 The focus was on setting the stage for merchandise in a sales-promoting manner with low operating costs and consistent lighting quality. "More than 900 conventional spotlights were replaced with powerful CANILO track-mounted spotlights. The luminaires in this product family are one-third more efficient than HIT solutions. Dismantling, reassembly and precise alignment of the new LED spotlights took place at the height of five meters. This is where our experienced specialists from the service team were called upon," explains Thomas Bock.
Oktalite used a slim, compact luminaire design in black for the lighting update at Engelbert Strauss. The GRADO floodlight provides the concise illumination of displays and graphics on the walls. Overall, lighting solutions that create a pleasant shopping experience and emphasise the merchandise's durability, functionality and robustness were chosen.
Consumption reduced from 28.4 W/m2 to 13.9 W/m2
In addition to the workwear store in Biebergemünd, TRILUX subsidiary Oktalite also refurbished the Engelbert Strauss store in Bergkirchen near Munich. Here, too, lighting quality and energy efficiency go hand in hand: consumption of the former 28.4 W/m2 was reduced to 13.9 W/m2 - another real wow that pays for itself immediately. The overall focus of this project was on greater sustainability. For example, the new luminaires were packaged collectively to reduce waste. "The focus in retail is increasingly on efficient lighting quality, good service and environmentally friendly packaging concepts," says Thomas Bock.