Lighting refurbishment with TRILUX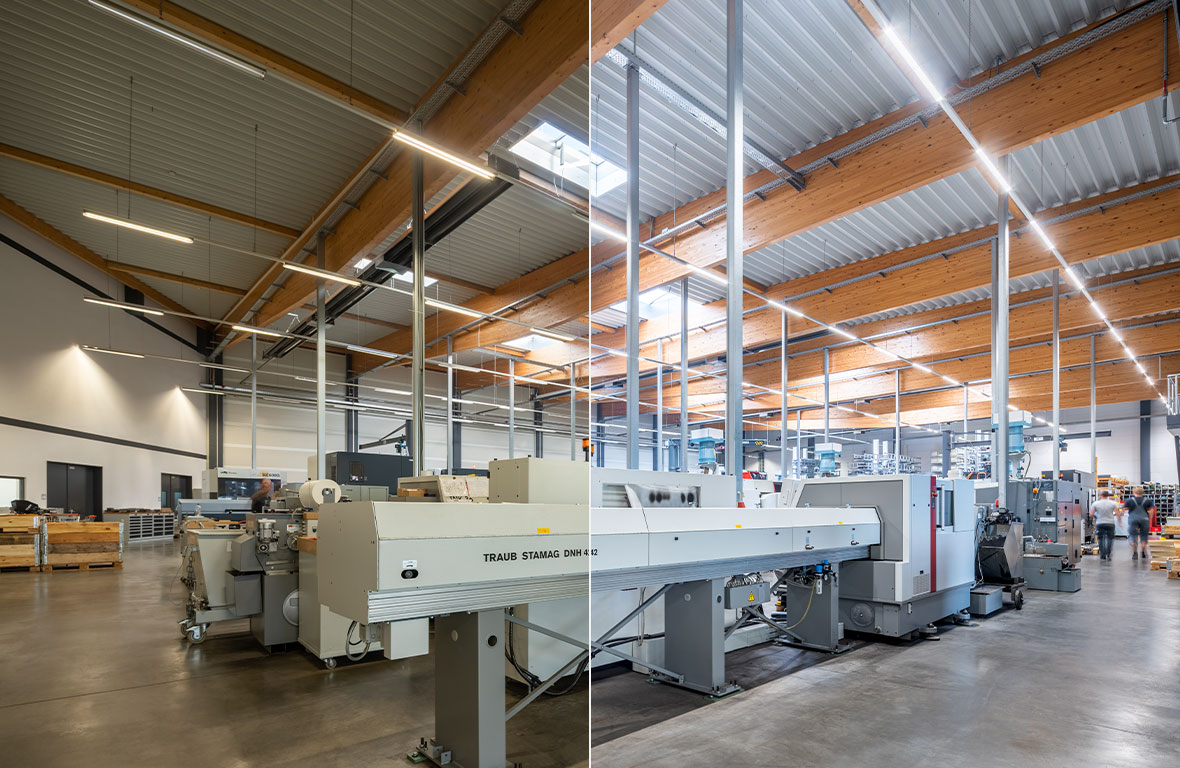 THE BEST TIME TO UPGRADE TO THE BEST LIGHT
The chance for more quality of light: those who refurbish their lighting now invest in more well-being, more safety and more quality of life. In every application TRILUX accompanies you through the entire process, from office to logistics and indoor to outdoor. Find out how you can benefit from a new lighting system, and why retrofitting is not necessarily a sustainable solution for you. Secure government grants now.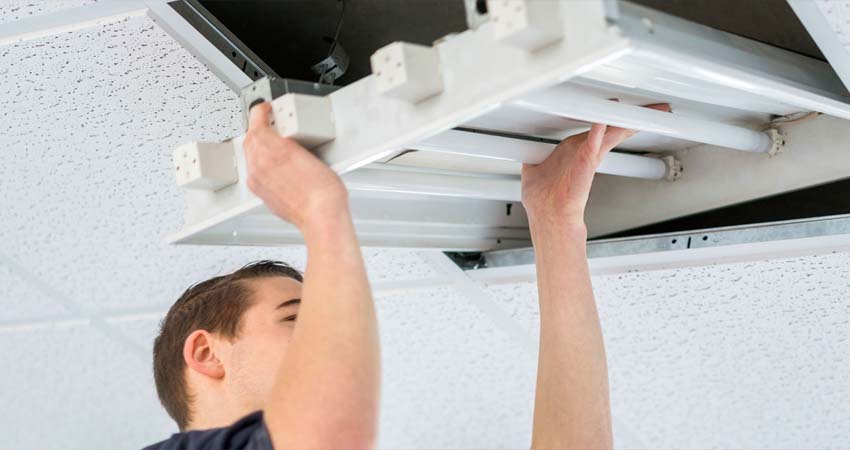 TECHNOLOGY CHANGE FROM 2023
The current EU legal situation: The quality and efficiency of TRILUX LED lighting solutions make conventional light sources look as old as they really are. View the phasing out of obsolete lamps in an unperturbed way: find all the facts on the current legal situation within the EU here as well as options for flexible, future-proof refurbishment solutions.
"Sustainable refurbishment solutions for all applications"
SOLVED IN FIVE STEPS
PLAN NOW WITH OUR REFURBISHMENT TOOL
In just a few steps we help you identify suitable replacement solutions for your technically obsolete luminaires – without any ifs and buts. In addition to the user-friendly interface of the tool, you also directly find your personal contact who accompanies you through the project phases.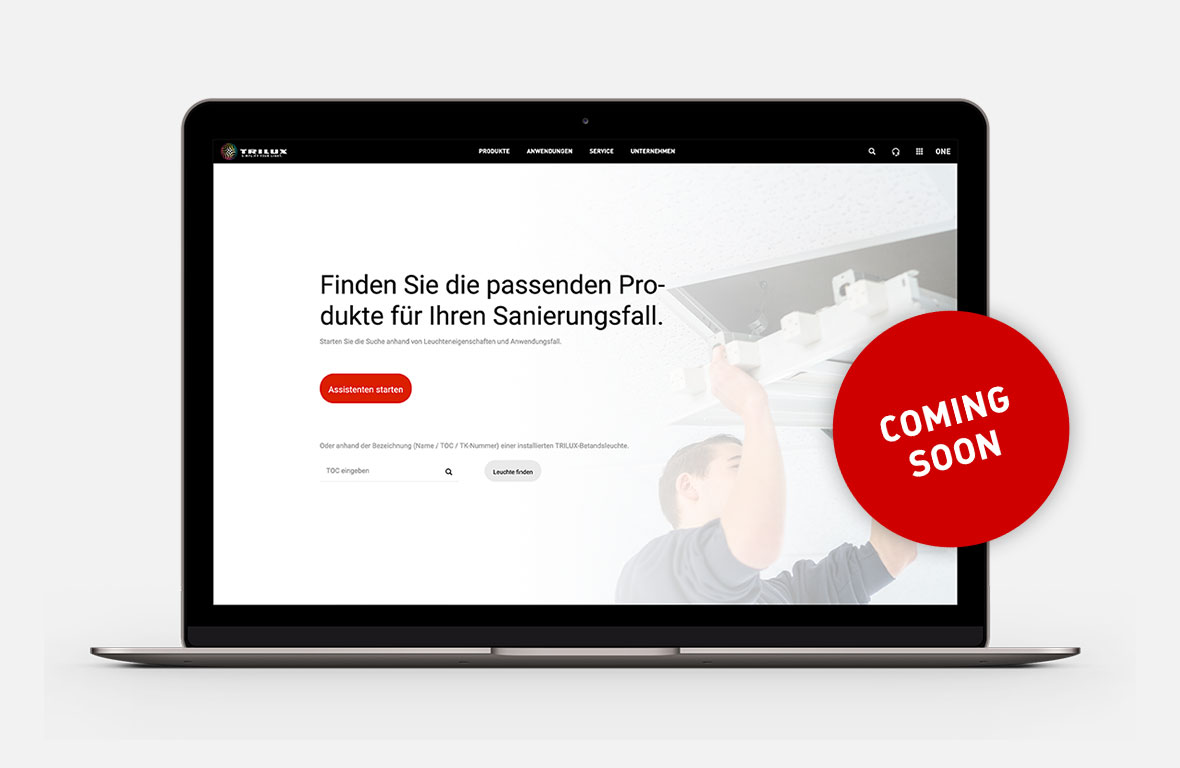 HOW WE REFURBISH YOUR PROJECT
FROM OFFICE TO LOGISTICS AND INDOORS TO OUTDOORS
Each application has its own challenges when refurbishing holistic lighting solutions. We show you how we holistically refurbish your projects.
Have we aroused your interest?
Simply contact us – we will be happy to answer any further questions.