Wiesheu Elektronik uses TRILUX rental model
Light as a Service
Date

Category

Trilux Inspirations

Comments
Wiesheu Elektronik has been a service provider and manufacturer of customized electronics and cable assemblies since 1989. At the end of 2020, the medium-sized company, which had been in the same company building for more than 30 years, was looking for a lighting partner for the planned conversion and expansion of the approximately 2,000 m2 company site in Burgstetten (Baden-Württemberg, Germany). Eventually, they opted for TRILUX and our innovative Light as a Service rental model. Now, the location shines in new splendor and the building is smarter and more efficient than ever before.
The light planning office G+P Ingenieurgesellschaft (Stuttgart, Germany) informed us that Wiesheu Elektronik was looking for a full-service partner for all lighting tasks at the Wiesheu location. The plan was to convert the storage and production areas as well as the realization of a new office building. Our comprehensive portfolio convinced them to choose TRILUX. "With a highly competent and committed project team from the classic fields of services and project management to specialists for financing and sensors, we were able to discuss all options with the customer competently and transparently. Together we found the optimal solution, fulfilling all the customer's wishes and requirements," summarizes Tim Riedel (Project Manager TRILUX sales).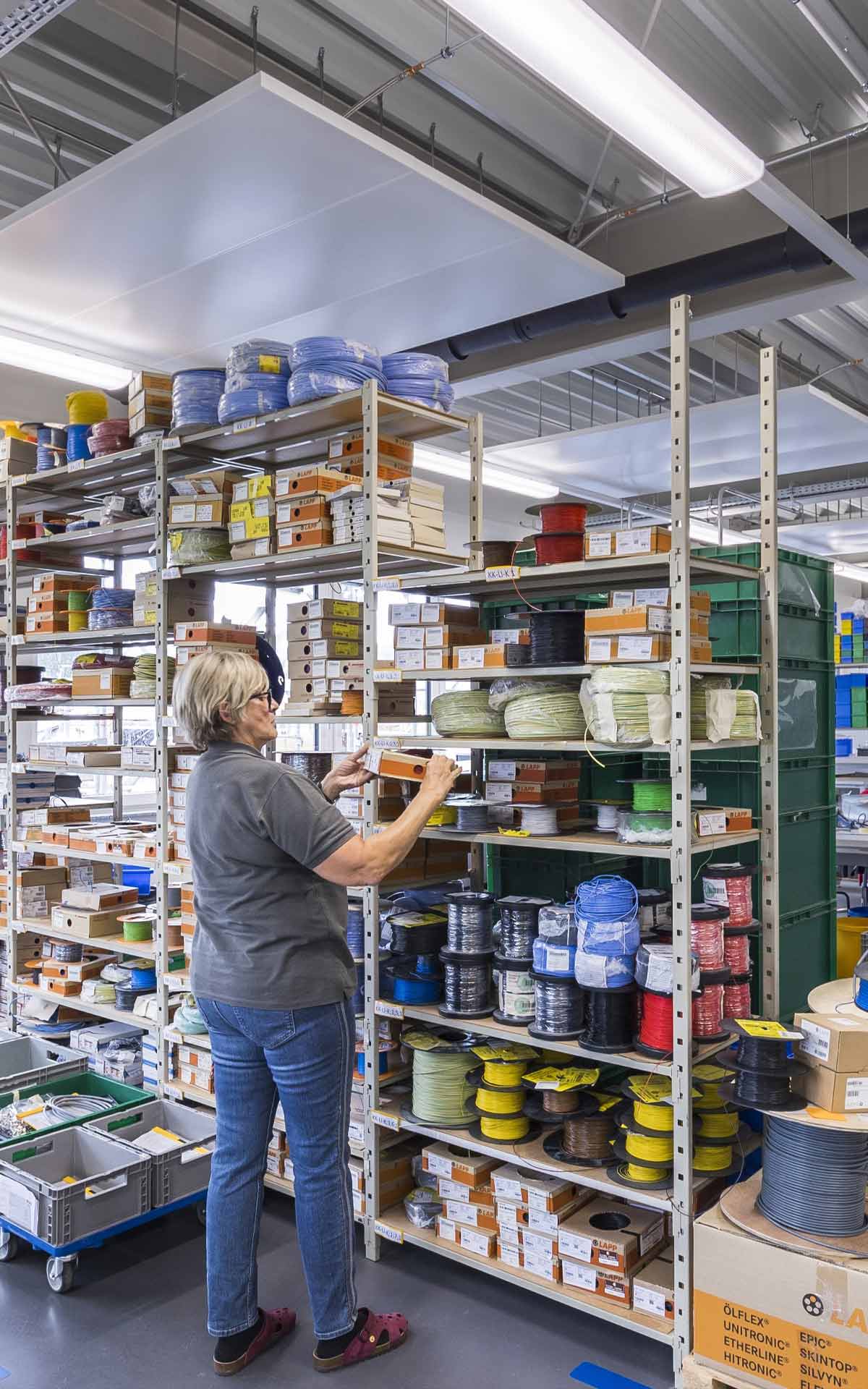 Light as a Service
seven years carefree and balance sheet neutral
An important building block of the project was the right financing model. The conversion of the lighting should be done with as little effort and investment as possible. In cases like these, we offer the Light as a Service rental model. In concrete terms, this means that we plan, install and operate the lighting system on our own account, including all service and maintenance tasks. On their turn, Wiesheu Elektronik rents the new lighting for seven years for an agreed monthly fee. "With TRILUX as a full-service provider and the Light as a Service financing model, we can enjoy a state-of-the-art, smart lighting system without any investment or risks, since we are only dealing with fixed, calculable monthly costs," explains Arndt Wiesheu (Managing Director of Wiesheu Elektronik GmbH).
Tailor-made, high-quality and energy-efficient light
Another important selection criterion: the quality, efficiency and smartness of the new lighting solutions. Also in this case, our solutions stood out. For the storage and production areas, Wiesheu Elektronik opted for the E-Line Next LED light strip with integrated lighting technology, which is perfectly adapted to the area of application. All the lights in this luminaire are networked and controlled via the LiveLink Premium light management system. At the same time, sensors for daylight and presence detection minimize energy consumption.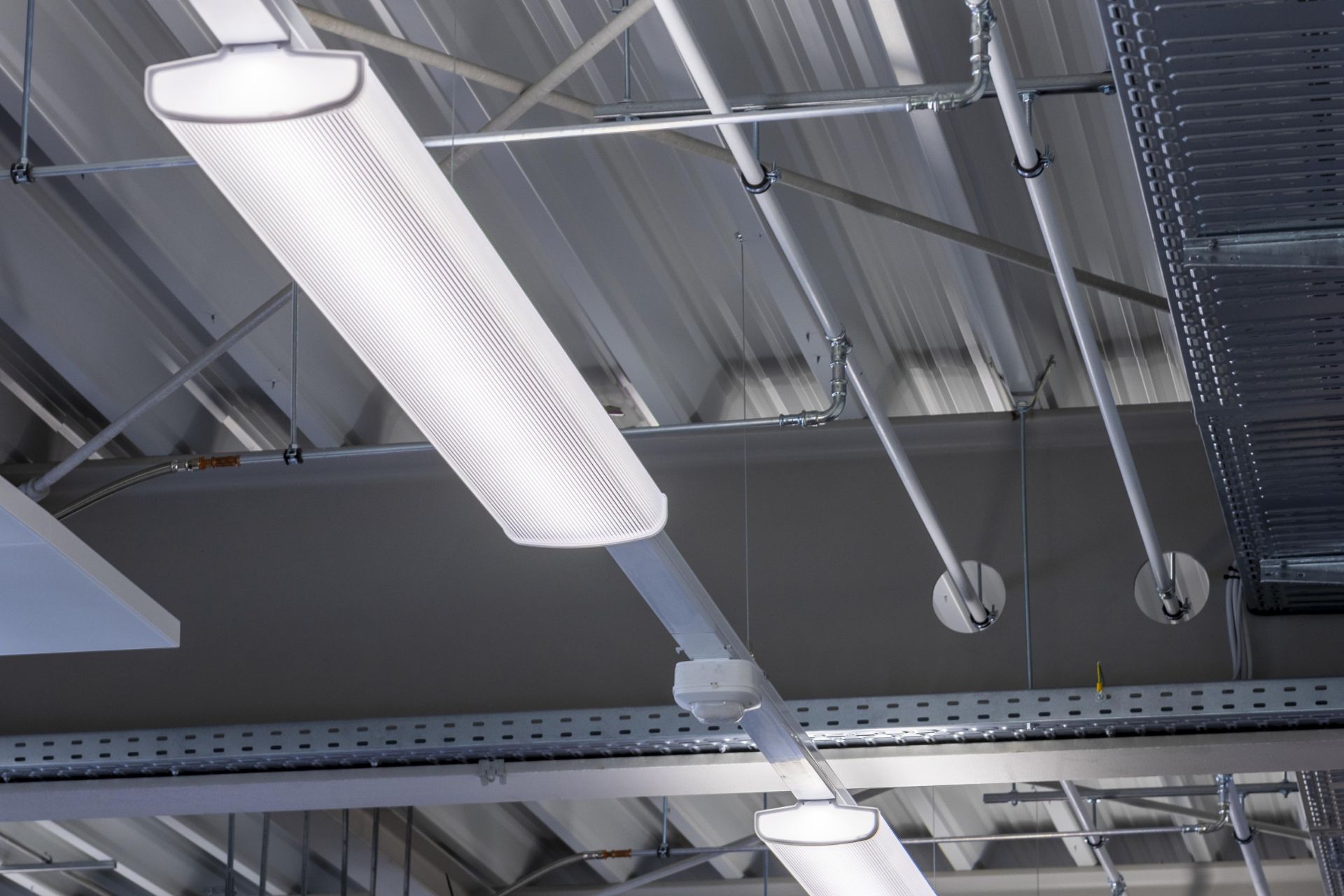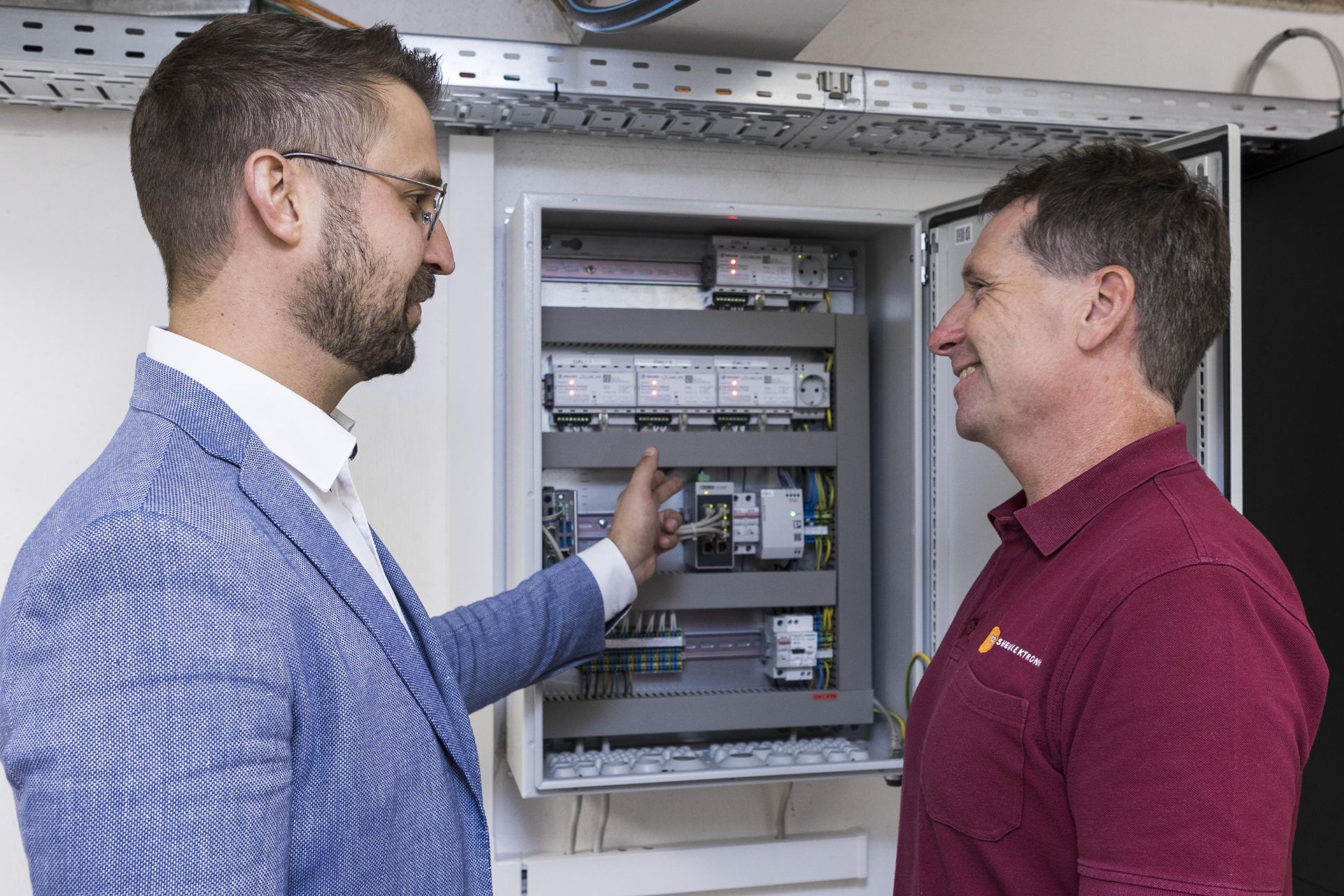 In the office area, we installed a combination of our Finea LED light channel, the Luceo Slim free-standing luminaire and 74R, Onplana LED and Solegra LED pendant luminaires to ensure high-quality light and an attractive ambience. Here, we also integrated smart sensors and we have connected all the luminaires to LiveLink Premium. Compared to a conventional, uncontrolled lighting solution, savings of up to 85 percent are possible now. We are very proud of this all-round project and would like to thank everyone involved, including our customer Wiesheu Elektronik.