Is your lighting ready for school?
Listicle school lighting
Date

Category

Trilux Visions

Comments
The task is simple, but the solution seems complex. When it comes to optimal lighting for schools and other educational institutions, there are many different requirements that have to be met. What are the classic challenges and how can you quickly find the right solution? We are showing you seven tricky questions, including the solutions.
1. Zero percent effort, 100 percent profit?
How do I finance new lighting without money?
The initial situation: The existing lighting system is outdated in terms of energy efficiency, light quality and sustainability. Schools have no money, especially not for lighting renovation. The simplest solution: The new economical and smart LED solution finances itself through savings in electricity costs. In addition, we have many other financing and usage models in our portfolio for tailor-made smart lighting solutions for schools. Also, for balance-neutral new projects, and without equity.
2. Digitization!
Are light management, networking and Cloud connection compulsory subjects?
To be honest: it can work without. But in that case, it will get really annoying. Because smart systems pay off very quickly. Sensor systems for presence detection and constant light control reduce energy consumption and costs. Every light point in the network can be conveniently monitored and controlled via the Cloud. Maintenance cycles can be adapted to real needs (predictive maintenance), and much more. This sounds complicated, but thanks to perfectly coordinated systems (lightings, light management system and Cloud connection) it can be done quickly and easily via Plug and Play. If there is no access to DALI control systems, the lights can be simply connected through other wireless systems. Particularly important: our MOR lights have open IoT interfaces, and are therefore expandable and future-proof.
3. Architecturally challenging.
Is there a solution for the functional and aesthetic features in school buildings?
Challenge 1: In a school building, many different areas with a wide variety of lighting requirements have to be perfectly illuminated, from the hallways and stairwells to the several types of classrooms. Challenge 2: The architecture. Beams in concrete ceilings, for example, make it difficult to use continuous line or surface-mounted lighting. The solution for everything: the new Opendo continuous line lighting system from TRILUX, which offers complete freedom during installation and can be installed either as a pendant or surface-mounted luminaire, as a single luminaire or as a continuous line. And thanks to the modular structure with an individual selection of optics, the Opendo fulfills every school lighting requirement, e.g. ambient lighting, asymmetrical (black)board light or UGR-19 variants for digital screen lessons.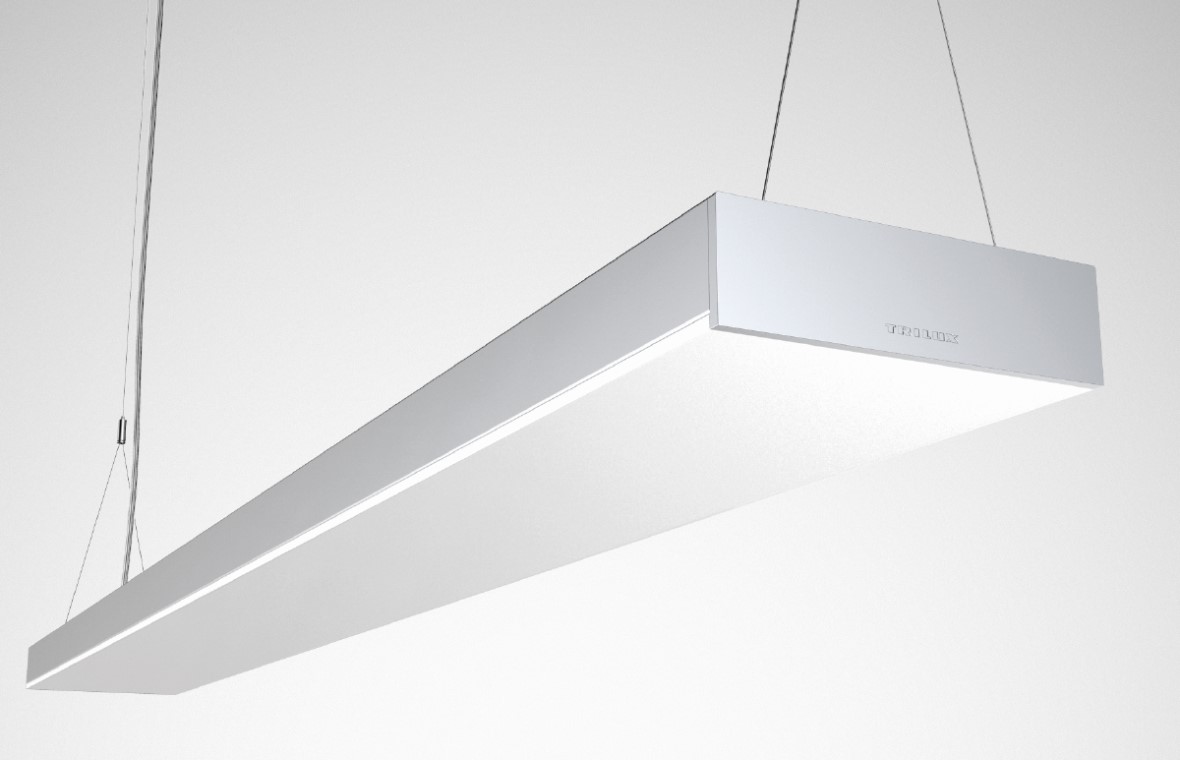 4. Well then, good night!
How are light quality and biorhythm related?
It is an illusion that children perform at their best and are feeling comfortable under flickering neon lights. In contrast, it has been scientifically proved that the quality of light - especially the spectral composition of light - influences their biorhythm, well-being and performance. TRILUX luminaires can be also equipped with Human Centric Lighting (HCL). This creates a spectral light composition, which changes according to the natural course of the day, and thus brings "sunlight" back into schools.
5. The digital building blocks of learning.
Bonus question: How do you bring wi-fi into the school on the side?
Your task: To equip the school with W-LAN with minimal effort. The solution: You don't have to make any structural changes. Simply install modules with integrated W-LAN routers in the lighting network. Done. This way, the routers are also optimally protected against theft and damage.
6. Open the window, it stinks!
New: CO2 sensors to monitor air quality.
Air quality has not only been an important component for health, performance and well-being since corona. Only ventilating when it starts to smell or when the quarter of an hour is up, is not enough. A better option is the "turnkey" Opendo module with integrated CO2 sensors. These modules can be simply integrated into the lighting network via Plug and Play, are able to monitor the CO2 concentration in the air and report the need for action via a three-stage signal (traffic light mechanism). This smart solution can contribute to hygiene concepts at schools.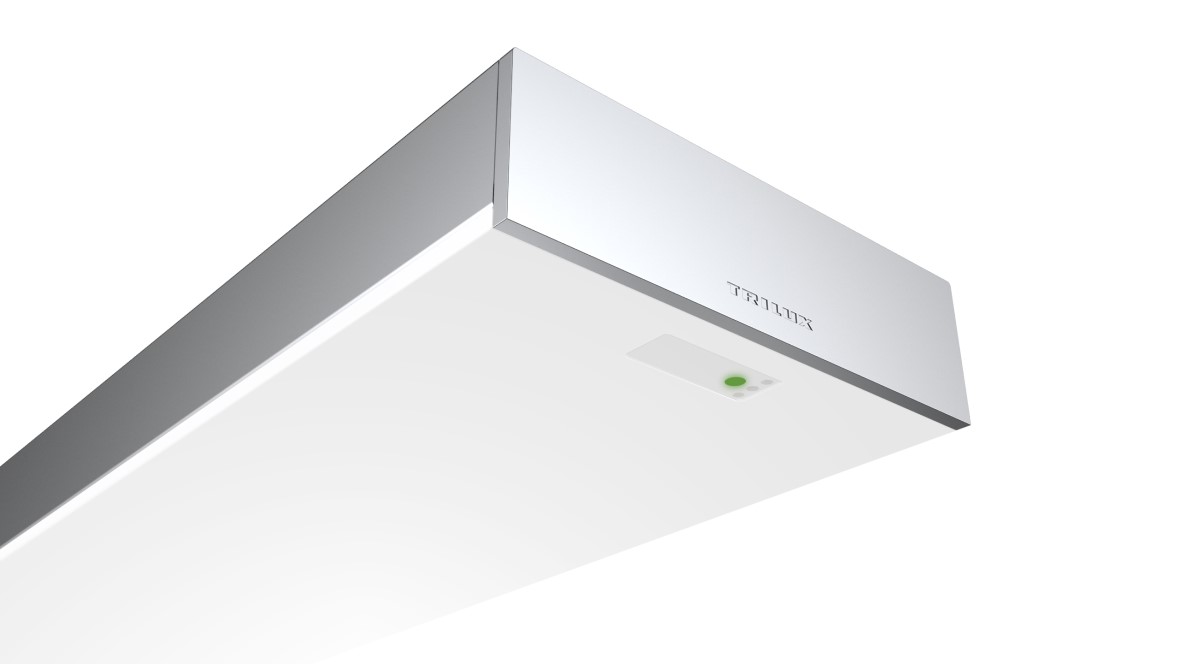 7. Requirements and aesthetics.
Philosophy: Assess lighting based on its appearance and charisma
The facts: When you look up and see the underside of the Opendo, you'll spot a homogeneously luminous surface that stretches across the entire width of the luminaire without borders. The sides of the luminaire end in a narrow, accentuated light edge. The classic and simplified design shows its attractiveness and flexibility as a single luminaire or in the form of a light strip. Conclusion: The luminaire fits perfectly into the school environment, provides excellent light, and no one gets bored whilst taking a look at the ceiling. A successful model that sets a precedent.