FAQ
Your questions - answered by experts
How does TRILUX ensure high quality and compliance to standards with its innovative weather-proof luminaires?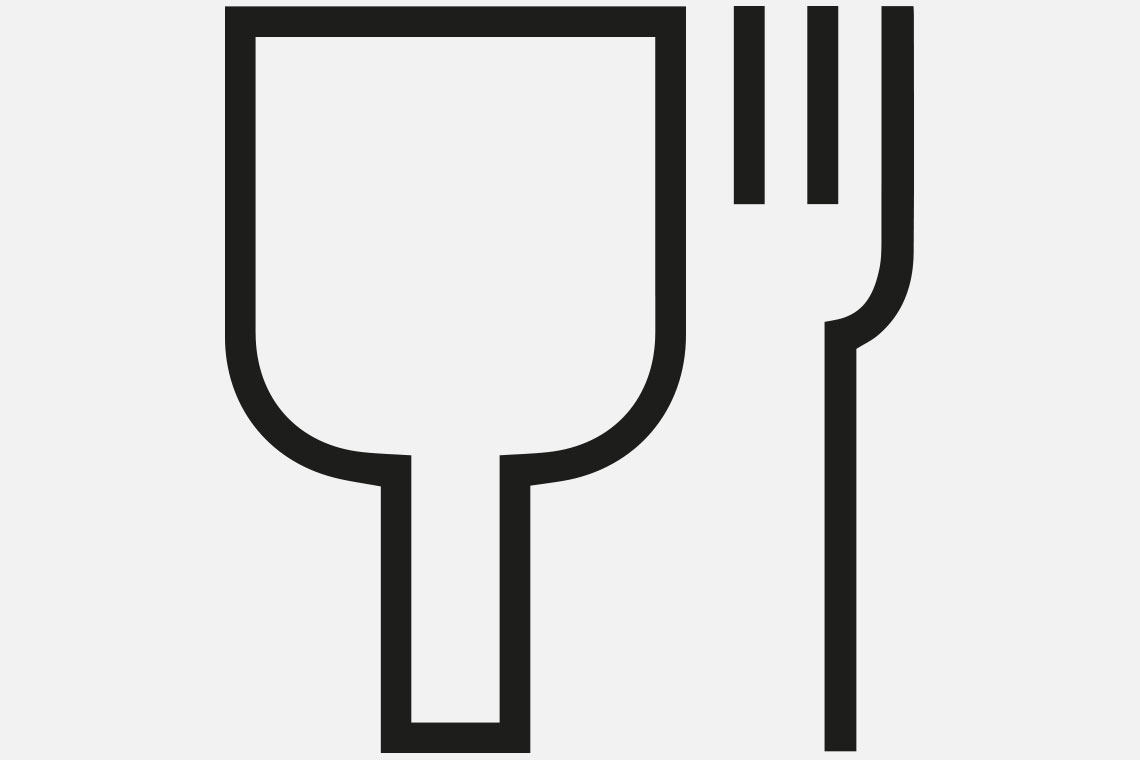 At TRILUX we bring together our research and development expertise in the in-house ITZ, our Innovation and Technology Centre. This has several testing laboratories among other facilities with extensive testing assemblies for lighting technology, EMC, acoustics, safety and performance. During the product development stage we specifically carry out measurements and tests to make sure that our luminaires comply with legislative specifications. As part of our design validation plan, we implement twelve EMC tests for example where we measure the line current harmonics, the interference immunity against surge voltages and emitted interference.
In a further twenty inspections we test the luminaires for safety-relevant aspects such as over heating, protection against electric shock, voltage stability, mechanical impact resistance and resistance to splash water and dust. Of course we also take a close look at the lighting technology and test luminous flux, light distribution, colour rendering and the energy efficiency of the products. We even analyse the acoustic properties of luminaires. If you add the single tests together, it totals about 50 tests which take approximately two months. In this way we not only ensure the high quality of our luminaires, but also their compliance to all safety-technical requirements for each individual product and its product characteristics.
Food industry seal of approval:
As part of our quality promise, we label all luminaires with our own TRILUX seal that are suitable for use in the food industry and that meet the HACCP, IFS and BRC standards. This indicates maximum product standards for use in difficult conditions such as food production and food logistics.
Which standards and legislative specifications need to be taken into account?
When planning lighting installations, a variety of standards and legislative requirements need to be considered. For example the EN 12464-1 European standard "Light and Lighting – Lighting of Workplaces in Indoor Rooms". This standard contains statements about the level and quality of lighting needed to carry out specific visual tasks without problems. Regulations contained in the ASR A3.4 workplace directive are also important that reference occupational safety requirements.
Did you know? The new DIN 67528 for public car parks has further tightened the requirements of lighting (e.g. uniformity and glare control). This poses no problem with luminaires such as our Aragon Fit LED.
Luminaires have to comply with the European regulations and directives.
These are the European directives 2014/30/EC for electromagnetic compatibility, 2015/35/EC for electrical devices for low voltage, 2009/125/EC for the environmentally-compatible design of energy consumption-relevant products and 2011/65/EC for limiting the use of specific hazardous materials in electrical and electronic devices. With products containing radio technology the EC directive concerning the provision of radio systems in the market (RED directive) must also be applied (2014/53/EU).
What needs to be considered when planning new buildings and during
The main points here are the selection of suitable luminaires, the arithmetical determination of the required quantity of luminaires and the sensible positioning of those luminaires. Whether a luminaire is suitable or not can be judged for example via its photometric properties, permissible ambient temperature, supply voltage, IP protection rating, its electrical safety class and based on its impact resistance and material properties. Lighting designers must also take into account the standard-compliant uniformity, glare reduction and possible reflected glare on work surfaces and computer screens when they do their lighting planning. They also need to determine the maintenance factor of the planned lighting system. This helps to set the illuminance level when new so that the inevitable loss in luminous flux up at the end of the system service life is compensated for. Whether it's a new installation or lighting refurbishment, lighting designers should use lighting design software such as DIALux or RELUX for the photometric calculations to guarantee optimum lighting levels.
What needs to be taken into account when installing weather-proof luminaires?
If the lighting system wasn't planned by engineers, the installer must make sure that the lighting installation corresponds to the EN 12464 planning standard. Of course we at TRILUX are always available to help him with our wide spectrum of services. These include for example free lighting design programs as well as the lighting calculator that's integrated in our online catalogue. During their work, electrical contractors need to observe the relevant setting up specifications contained in the DIN VDE 0100 series of standards. The reason for this is for example system-related requirements concerning the selection of luminaires and their permissible ambient temperature, level of supply voltage, load capacity of the fixing points, IP rating and the electrical safety class. For example, weather-proof luminaires with IPx4, IPx5, IPx6 or IPx7 protection ratings are needed in rooms with showers and baths in specific areas.
How reliable are LED weather-proof luminaires?
I'd like to demonstrate that with the example of the Nextrema LED G3. It features an above-average service life of 85,000 operating hours. That corresponds to around 9.7 years in triple-shift operation and even at an increased nominal ambient temperature of +35° C. The TRILUX Lifetime Calculator enables service life specifications to be simply converted online and also calculates individual maintenance factors. Nextrema LED G3 also achieves high energy efficiency of up to 150 lm/W. During this utilisation period the luminaire is technically free of maintenance and therefore extremely reliable and efficient. Because of its high quality workmanship and very tough die-cast aluminium casing it also withstands humidity, soiling and temperatures from -30 °C to +35 °C. The luminaire withstands highly adverse weather, and the PMMA version with higher UV resistance is also application-specifically suitable for non-canopied areas around buildings. This means that applications such as car parks and loading zones with indoor and outdoor areas can be completely equipped with Nextrema G3 LED. The result is uniform, reliable lighting solutions in dependable TRILUX quality across various areas.
Are any idle times caused in running operation due to installation and maintenance?
That mainly depends on the existing electrical installation, the spatial conditions and the newly selected LED lighting solution. During development of new products, we fundamentally focus on time-saving mounting methods – installing the Nextrema LED G3 is especially simple and quick because of its compact one-metre dimensions, the mounting templates, mounting clips and the Wieland rapid connection system. During operation as well, the Nextrema LED G3 also benefits from no technical maintenance needs. If the luminaire does get dirty it's enough to simply clean it with a mild cleaning agent.
The luminaires Oleveon Fit and Aragon Fit are compatible for refurbishing commercially available systems thanks to their lengths of 1.20 and 1.50 metres. Its extended fixing slot also makes installation easier. The catch technology does without clips to provide quick and simple mounting and also make the luminaire especially suitable for refurbishment projects. A further plus with the technology – no single parts get lost and visibly disruptive elements that could negatively influence the luminaire design are left out. With their multilumen feature, Oleveon Fit and Aragon Fit can also be flexibly and conveniently adapted to the specific luminous flux requirements on site, if for example if the on-location conditions differ from the planning parameters. Oleveon Fit and Aragon Fit can also optionally be integrated into a light management system. This can be carried out as standard with the usual DALI wiring or else radio-based completely without wires thanks to LiveLink Zigbee. The radio solution is an attractive and time-saving alternative particularly with refurbishment cases that have no existing DALI cabling.
Also, our service solutions for energy and light monitoring – the reading out of the lighting system operating data – makes planning maintenance a simple procedure (predictive maintenance). This means that incalculable idle times are now a thing of the past.
How do the luminaires support the work processes on location?
Well, light is not just light. Current surveys show that industrial productivity can be improved by up to 30% with the right light, and optimum visual conditions therefore directly influence levels of productivity. Light makes us more alert, more concentrated and simply improves reading comfort – for instance in distribution centres where there's often only low levels of daylight. Light from the Aragon Fit LED can for instance be individually set to a wide variety of visual tasks because the LED weather-proof luminaire comes with several luminous flux levels and precisely matched, user-oriented optics. For example, the special narrow-wide beam distribution of the (P-N) & analog Aragon Fit LED allows lighting tasks in logistics applications or the food industry (cold stores) to be implemented especially efficiently and with low levels of light loss. The luminaire is also dimmable, and some versions are equipped with the LiveLink light management system and sensors. This in turn allows the light to be individually controlled – which also saves energy.
Furthermore, special use cases allow quick and simple configuration and control of the lighting system, for example in a production hall, as well as providing convenient operation and a minimising of installation effort.
The Aragon Fit LED has a smooth surface with captive parts and high impact resistance with shatter protection, making it ideal for the food logistics sector and foodstuff production.
How do the luminaires contribute to safety?
We all know the situation – we feel less safe in dark places with bad visual conditions than in bright, well-lit rooms. That also applies to large factory halls, warehouses and car parks. Appropriate general lighting and specific wide light distribution can help with both orientation and providing a good overview, as well as communicating a feeling of safety. Ideal applications in fact for the Nextrema LED G3 and Aragon Fit LED. The light of these luminaires can be specifically controlled via sensors to become "running" or "pre-running" light for example. The luminaires are also DC current-compatible, making them suitable for central battery operation. This means there's no danger of suddenly being in the dark with a power failure. Both X-Range luminaires thanks to their robust, one-piece luminaire body are especially suitable for using in production halls – otherwise single parts might come loose and disturb or soil production processes and products.
Corrosive atmospheres place extreme demands on the luminaires. Which solutions does TRILUX offer here?
Lighting solutions for corrosive atmospheres such as those produced in tyre warehouses, wash lines and industrial production facilities with chemical vapours have to be robust. They can for example be exposed to sulphur and ammonia-containing gases or solvents that attack the phosphor layer of the LEDs, thus causing premature LED degradation. Optimum lighting solutions for such areas have to therefore not only be energy-efficient and highly performative but also completely gas-proof. In the X-Range, TRILUX offers Duroxo G2 LED specifically for gaseous environments. As with all products in the series this luminaire is extremely robust and also highly reliable with a 100,000 hour life (L80 tq 35°C). Duroxo G2 LED also has extremely high impact resistance to a maximum of IK 09.
Which services and support is offered to planners and electrical contractors by
We see ourselves as the light simplifiers. Behind this is the promise of simplicity, reliability and orientation within this complex lighting market. We've over 100 years of experience in the lighting market, and provide partners, customers and interested parties with a deep level of lighting expertise and technical know-how – as for example via our central training institute, the TRILUX Akademie. Its extensive range of courses offers seminars for example about LED technology and lighting design, or training units concerning innovative lighting concepts. We also provide a wide-ranging tool for planning and a reference work for architects, lighting designers, electrical contractors and facility managers in the form of the TRILUX lighting practiceTRILUX Lighting Practice.
This includes information about legislative directives and standards as well as further information about indoor and outdoor lighting, electrical technology, luminaires and light sources. Anyone interested can also easily calculate the savings potential of a refurbishment project using our efficiency calculator at www.trilux.com/effizienzrechner
With Energy Monitoring and Light Monitoring TRILUX now also offers two new cloud-based services in connection with LiveLink. Consumption-relevant data and efficiency levels of the lighting installation can be monitored in this way – the energy consumption can already be viewed for free if the system is registered in the LiveLink Cloud. Push messages provide information as soon as irregularities occur during operation that create the need for action.
With all projects and services, TRILUX has a close eye on the building in its entirety. This is what we call "Indoor.Outdoor.Light". It essentially means that we supply lighting solutions for both indoors and outdoors from a single source. Planning, technology and precisely the right product portfolio for indoor and outdoor applications are ideally matched as a result.
What potential savings are possible?
Allow me to show you the potential with a specific calculation example: a parking garage is equipped with 63 conventional T8 luminaires each with 66 watts, giving total system power consumption of 4,818 watts. This results in annual energy consumption of 26,379 kWh/a and energy costs totalling 7,432 €/a. If we now equip this parking garage with LED technology, and precisely 63 Nextrema LED luminaires with 27 or 39 watt consumption, we then have a potential energy saving of 62 percent. In detail this is as follows: total system power consumption is cut to 1,821 watts, the annual energy consumption is cut by 16,409 kWh/a to 9,970 kWh/a and energy costs are reduced by 4,623 €/a to 2,809 €/a. Savings potential of 86 percent is even achieved if Nextrema LED is used together with a light management system (LM). With total power consumption of 2,142 watts this means that energy consumption calculated across the year and thanks to LED technology and LM falls from 22,590 kWh/a to 3,789 kWh/a, which in turn cuts energy costs by 6,365 €/a to 1,067 €/a.