LiveLink Outdoor
Lighting management in outdoor areas
The challenge
Which light management system not only provides energy-saving potential via the LED technology – but also the possibilities of current and future Smart City applications?
The solution
Interconnection of individual light points via wireless communication to form an intelligent network
Installation without structural changes to the existing lighting infrastructure
Configuration and control of the lighting network via web-based software with graphical user interface
Optimisation of lighting quality, energy efficiency and flexibility through innovative control and analysis options
Open interfaces to guarantee the future safety
Your advantages with LiveLink Outdoor
Protect the climate and the environment
Ensure operational efficiency
Design the infrastructure to be future-safe
Individual and simple control
Three possible light management solutions
Sensor single solution
Self-regulating system
Web-based system
Applications
Suitable for single, independent light points
Recommended for smaller projects such as br>Industrial and sports facilities, parking lots and roads
Recommended for larger projects such as
industrial and sports facilities, locations with high traffic volumes, residential areas and parking lots
Benefits
System-independent single solution for individual light points
Ideal for small isolated solutions
Low-cost entry-level variant
Protected, individual system
Ideal for pilot installations
Ideal for large installations
Protected, individual system
Data in real time, statistics and analysis options
Control cabinet solution can be integrated
Functions
Motion detection and dimming
Configuration of dimming level
Grouping of luminaires
Individual configuration of each luminaire
Grouping of luminaires
Individual configuration of each luminaire
Error message notifications
Configuration, control and monitoring of luminaires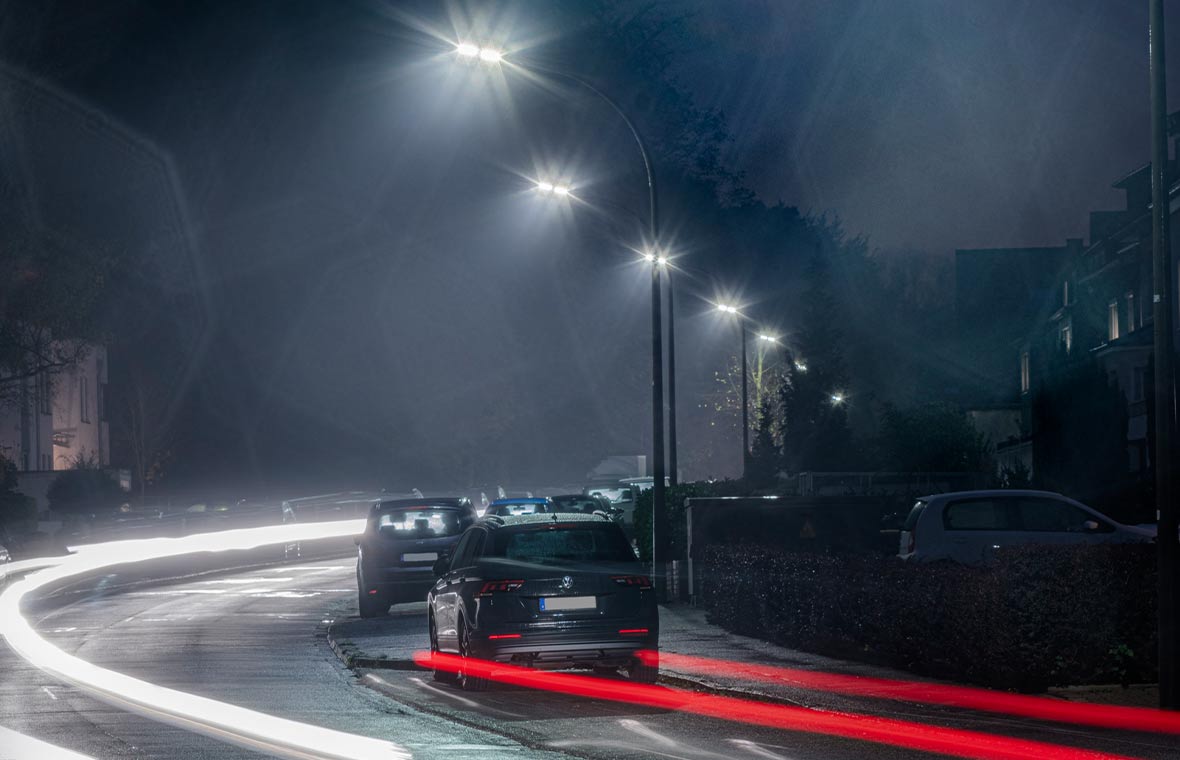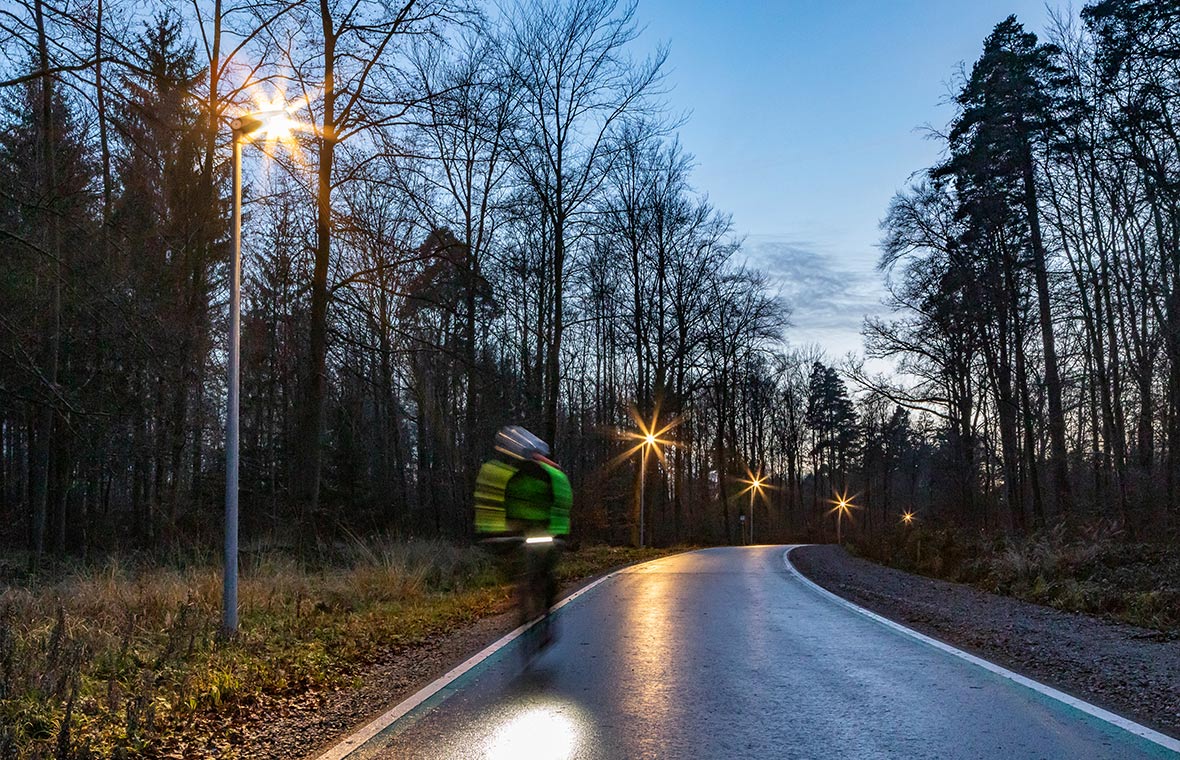 Smart and
environmentally friendly

through the forest

The TRILUX concept for the rapid cycle path from Stuttgart to Sindelfingen with a length of around eight kilometres finds favour: wirelessly connected smart luminaires that form a self-regulating network – and that guide cyclists safely through the forest thanks to running light.
Light management even simpler in the future
Maximum flexibility for the future: Smart Lighting Ready luminaires from TRILUX are already equipped with a single base or two combined bases standardised according to Zhaga. The Zhaga bases are located above and below the luminaire head. The luminaires can also be easily and effortlessly retrofitted later with a light management system and various sensors. Either singly or combined. This means the luminaires still offer maximum flexibility even after installation and remain state-of-the-art in the future.
Applications
Parking spaces - access roads - main roads - cycle paths and footpaths