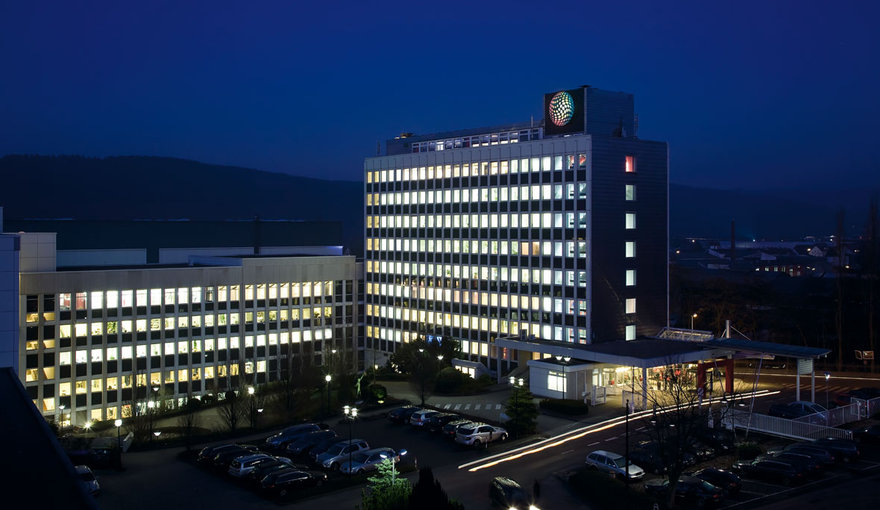 A global player surrounded by green: We work in the most wooded region of Germany, with a direct connection to one of Europe's largest conurbations.
We work where others take their holiday: the town of Arnsberg is in the heart of the Sauerland region, the most wooded area of Germany, to the east of the Ruhr Region, along the Ruhr Valley between the Möhnesee and Sorpesee lakes in the Arnsberger Wald nature park. Arnsberg has around 76,000 residents and is the largest town of the High Sauerland region.
Advantages of urban life
The many green areas in the town, the charming historic centre and the Ruhr River flowing through are the trumps of the town. As well as outstanding leisure possibilities in Summer and also in Winter, because of the peripheral location to the Ruhr Region the town also benefits from all the advantages of urban life: Dortmund is merely 40 km away, it's 60 km to Essen, and 80 km to the Rhein metropolis of Düsseldorf, simply and quickly via the city motorway. And the three Arnsberg railway stations have direct connections to the nearest large towns.
Branch leader and a global player
But what's waiting for you at TRILUX? As the branch leader and a global player we expect much from our employees. But we also have a lot to offer: the values of a mature, traditional family company are practiced every day. These include excellent working conditions, outstanding training and leisure opportunities and in many respects a visibly social responsibility within and outside the company. Become a member of a big family where you can really feel at home.
Your future with TRILUX
Passion, know-how and a wealth of ideas are central factors for success. This is why we expect a lot. But we offer a lot: our efforts to achieve optimal working conditions are just as much a part of our corporate culture as the high demands of our employees. Do you have outstanding abilities and do you want to achieve excellent results? Then at TRILUX you've found the right place. Find out now about the many opportunities to begin with our company and become part of a fascinating success story.