Location Based Services
The next level for your business.
In our increasingly digitalised world, networked systems are becoming the foundation of business-related trade. The collection and analysis of data forms the basis for numerous entrepreneurial activities, and thus enables the opening of completely new business fields.
With the help of Location Based Services, the positions of persons or objects can be easily located. The location-based data can then be used to provide
people with information relevant at the particular time and location. On the one hand this can simplify work processes in companies, and on the other it can also be used as a navigation aid.
In this context, TRILUX luminaires have proven to be the ideal technology carrier for Location Based Services. The necessary components can be simply integrated into the luminaires.
ADVANTAGES OF LOCATION BASED SERVICES

What are Location Based Services
Location Based Services are location-based, mobile services that can locate people or objects with the help of position-dependent data. In this way, the end user is provided with data on his smartphone that is relevant to him at this time and at this location. By evaluating this data, companies for example can provide customers with relevant information.
The basic requirement for Location Based Services is determining the position of persons or objects. So-called beacons are used for this purpose, which can be easily integrated into TRILUX luminaires. The position location of persons is then determined via an interaction between the beacon and the user's smartphone, which however must be equipped with an appropriate app. Only if this app is also active can data be exchanged between the luminaire (beacon) and the smartphone and locations be detected. Asset tracking is used to locate objects.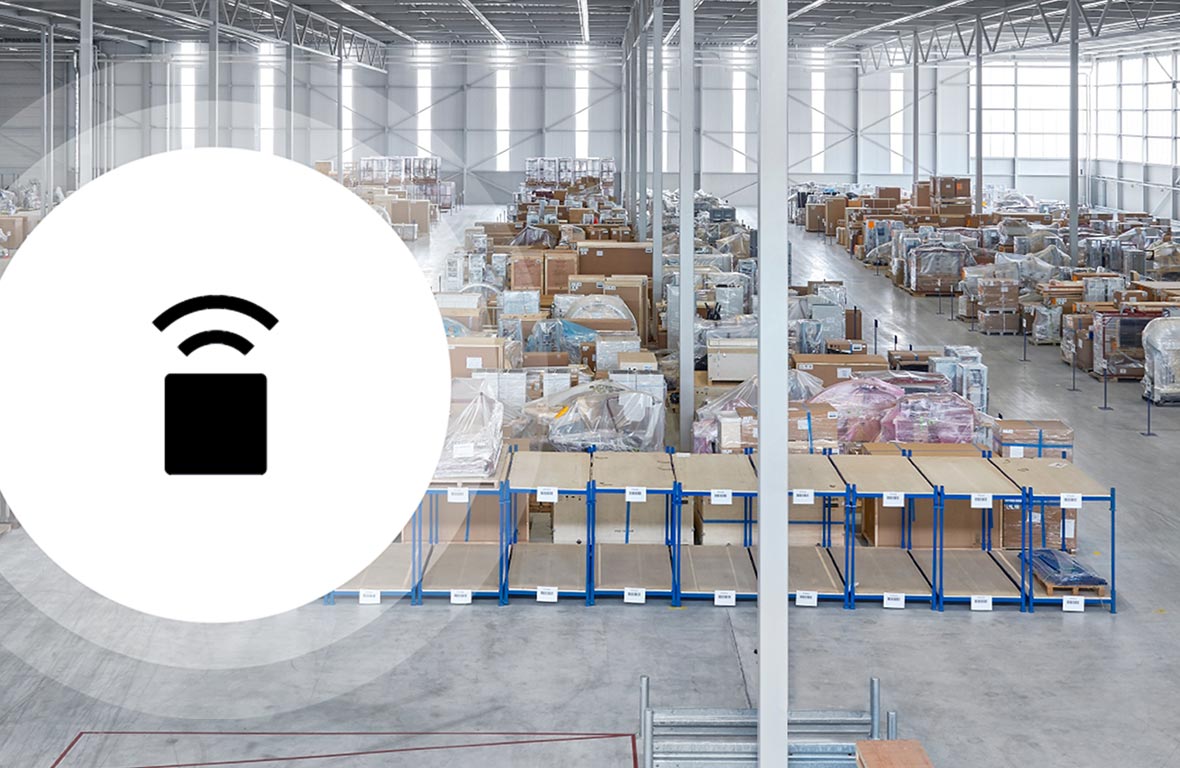 Asset tracking
With Asset Tracking, goods or resources are tagged with an "asset tag". The objects can then be easily located with the help of beacons. In this way, the use and location of goods, merchandise and work equipment can be checked at any time. This saves unnecessary search and waiting times in production processes.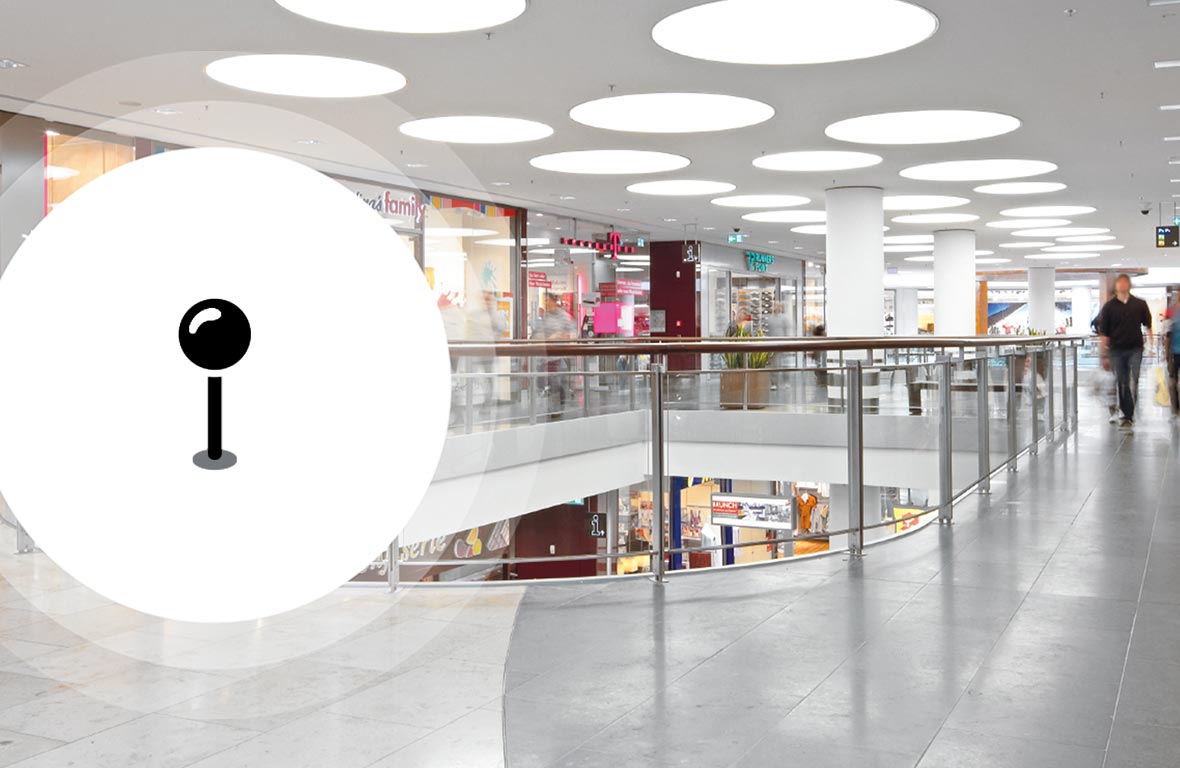 Indoor Positioning & Navigation
With the help of Indoor Positioning & Navigation, customers and employees can be specifically located and navigated inside buildings (shopping centres, airports and railway stations). Via a floor plan on his smartphone, the user sees his current location on a building floor plan and can therefore be simply guided from there to any desired location.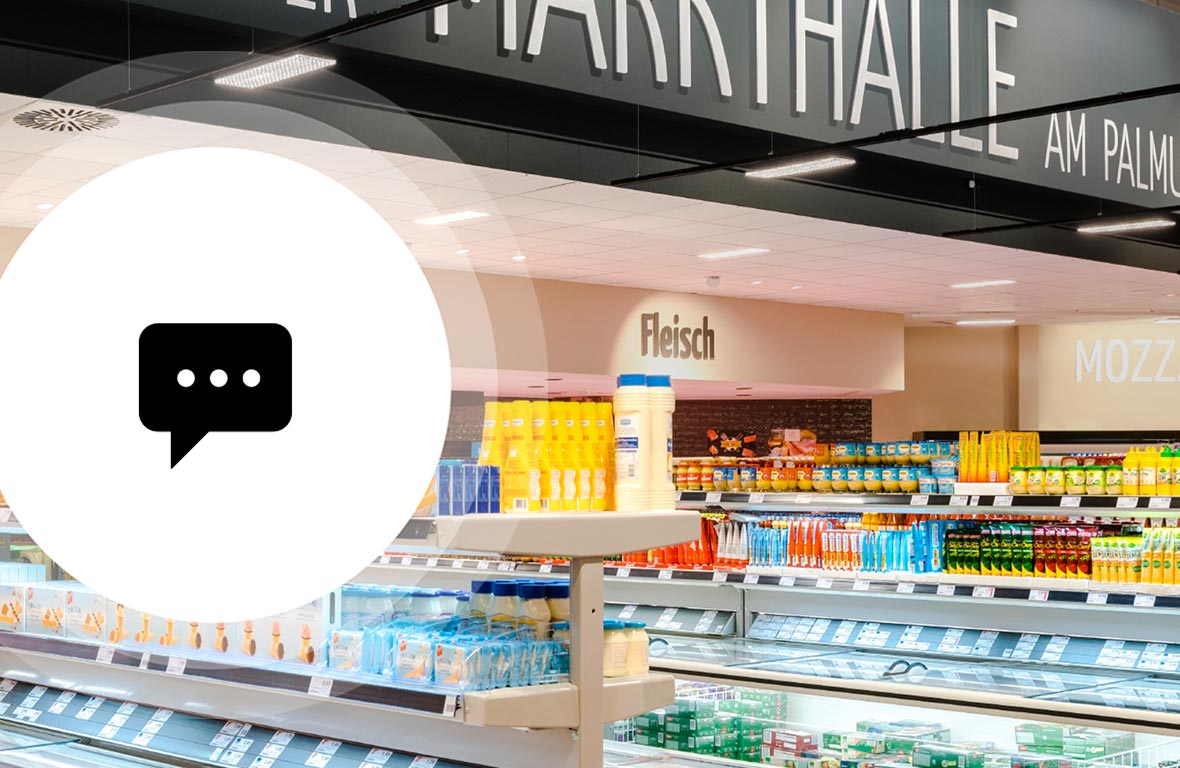 Proximity Marketing
Using so-called Proximity Marketing, short-term sales promotions, for example, can be easily implemented. If a smartphone with an active app is localised in the detection area, push messages such as simple welcome messages, information about current offers or promotion codes can be sent directly to the customer. This enables simple and targeted customer communication.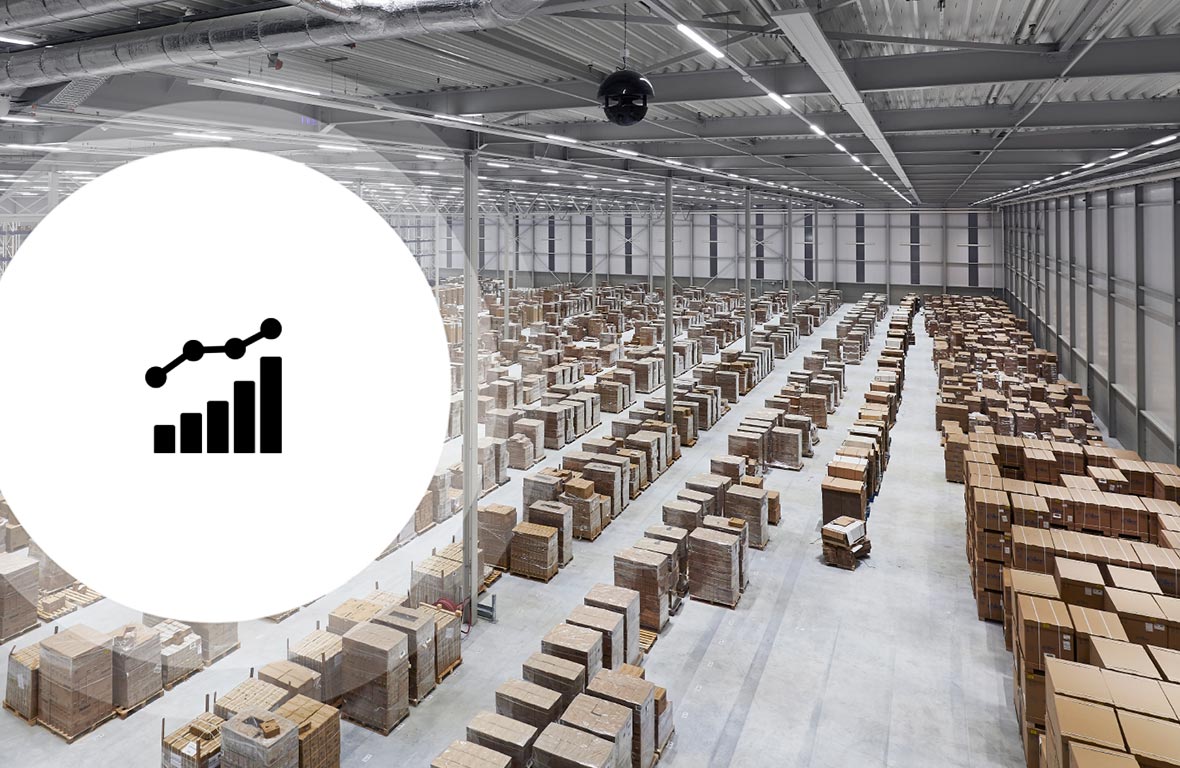 Data Preparation/Analytics
The data that is generated from the Location Based Services are then collected and compressed. This enables analyses of various kinds to be created. A graphical evaluation of circulation paths in the form of heat maps, for example, enables the identification of "sweet spots" in retail or the optimisation of circulation and driving paths in warehouses.
Why Location Based Services
With the help of Location Based Services, optimisation potentials can be identified that can lead to a significant reduction in costs or an increase in turnover.
In industrial companies for example, resource- and personnel deployment can be better coordinated by evaluating the data generated. Production flows and maintenance intervals can also be planned predictively. With the help of asset tracking, it is possible to locate goods or operating materials at any time. This saves long waiting or search times in production processes. With indoor navigation for example, customers or service technicians can easily find their way around a building and thus quickly reach the desired location.
In the retail sector, the analysis of customer circulation routes can be used to locate frequented areas and therefore optimally position merchandise. Customers can also be targeted via push messages and informed about e.g. current offers or coupons.
Location Based Services not only simplify workflows in companies and help to save resources, they also open up completely new ways of directly addressing customers, which in turn can increase sales.
Are you interested?
Contact us - your contact person will be happy to answer any further questions you may have.