Light for rocket construction
TRILUX equips Airbus hall in Bremen
Date

Category

Trilux Inspirations

Comments
Bremen / Arnsberg, July 2019
Those who want to go to space cannot make any mistakes on earth. For this reason, incessant striving for innovation and perfection is part of the fundamental virtues in rocked construction. Airbus, who operate the integration centre for the upper stages of Ariane 6, know this all too well. When it came to an expansion building, the aerospace company therefore searched for technology partners who work in similar ways. They found lighting expert TRILUX, who provided lighting solutions for the 6,000 sqm hall.
"Project and owner proved to be quite demanding," TRILUX manager Ralf Bassen summarised regarding the construction project. In particular, planning for the manufacturing areas turned out to be ambitious. "We absolutely had to meet 1,000 lux." Not an easy task with a hall layout featuring various ceiling heights of up to 30 metres. It quickly became clear that only "powerhouses" from the TRILUX portfolio could be used here. This gave rise to a customer-specific solution.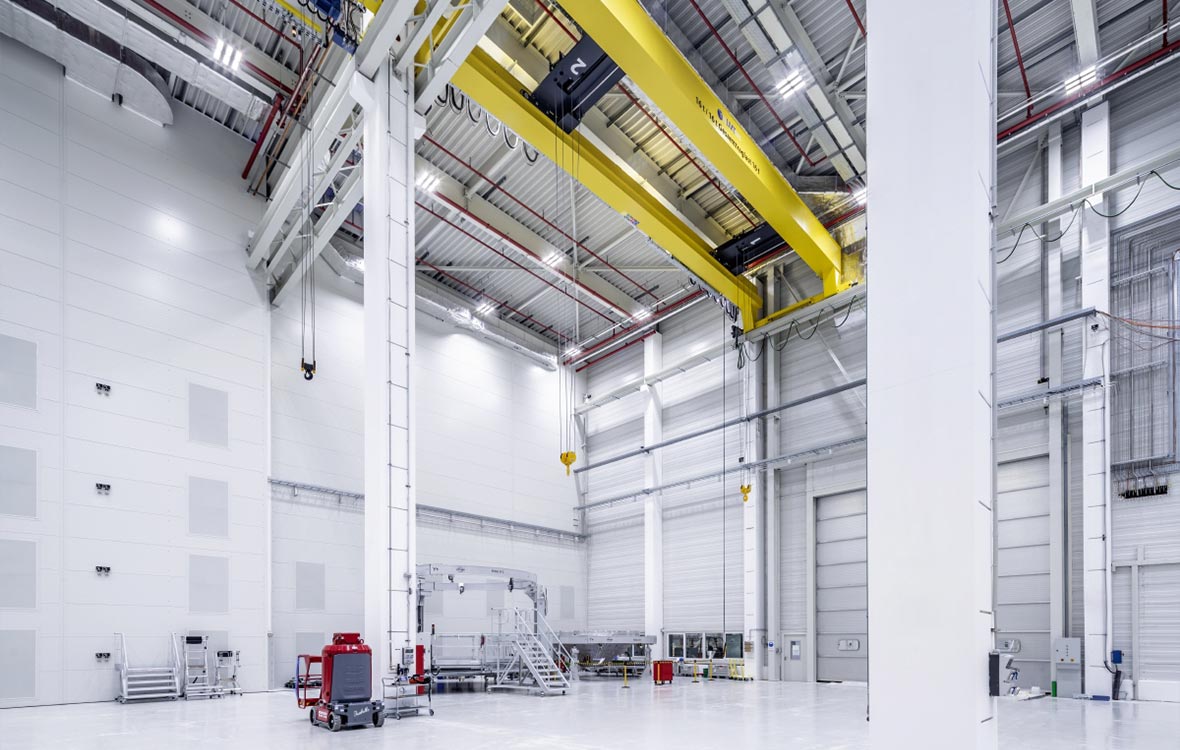 A high luminous flux of 52,000 lumen and pleasantly uniform illumination are no contradiction Foto: TRILUX
Mirona Fit with 52,000 lm
"Due to the crane runways and the large rocket parts Airbus moves around there, LED spots absolutely had to be installed at a height of 26 metres", Ralf Bassen explained. Mirona Fit with its large luminous flux of 52,000 lm now not only creates a superior level of lighting and pleasantly uniform illumination in the hall but also guarantees daylight-like visual comfort thanks to excellent colour rendering (CRI >80 percent). Beyond that, the spots can be dimmed, since Airbus does not permanently operate certain areas of the hall. Mirona Fit was integrated into a KNX light control which is used across the entire Airbus facility. To save time during installation, the suspended spots were factory-equipped with a four-meter supply cable.
Over 100,000 operating hours
"In addition, the aerospace company also focused on topics such as longevity, sustainability and reliability," the TRILUX project manager explained. "Since the service life of Mirona Fit also depends on the ambient temperature but the areas are climate-controlled, we assume an operating duration in excess of 100,000 hours." Reliability is reinforced through the high protection rating IP65. Thanks to their experience and construction know-how, TRILUX engineers developed a high-performance, efficient LED spot which is especially reliable, low-maintenance and features an above-average service life.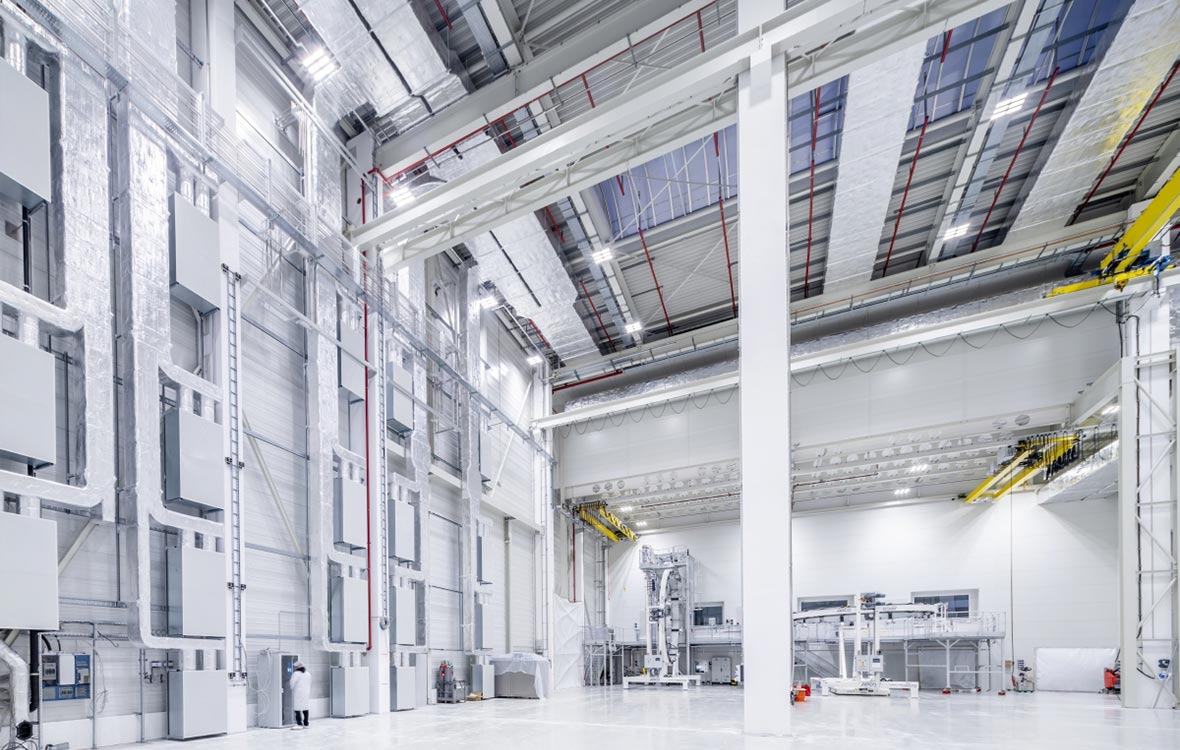 The LED spotlights from TRILUX hang up to 26 metres high. Foto: TRILUX
TRILUX Indoor.Outdoor.Light.
All these factors provided, Airbus also relied on the German market leader's luminaires in other application areas. Besides workshops and offices, efficient TRILUX systems are also used in outdoor areas. The project was realised in cooperation and close coordination with Jan Märker of the RMN-Ingenieure planning offices. They finely adjusted the TRILUX concept proposal to the other trades involved.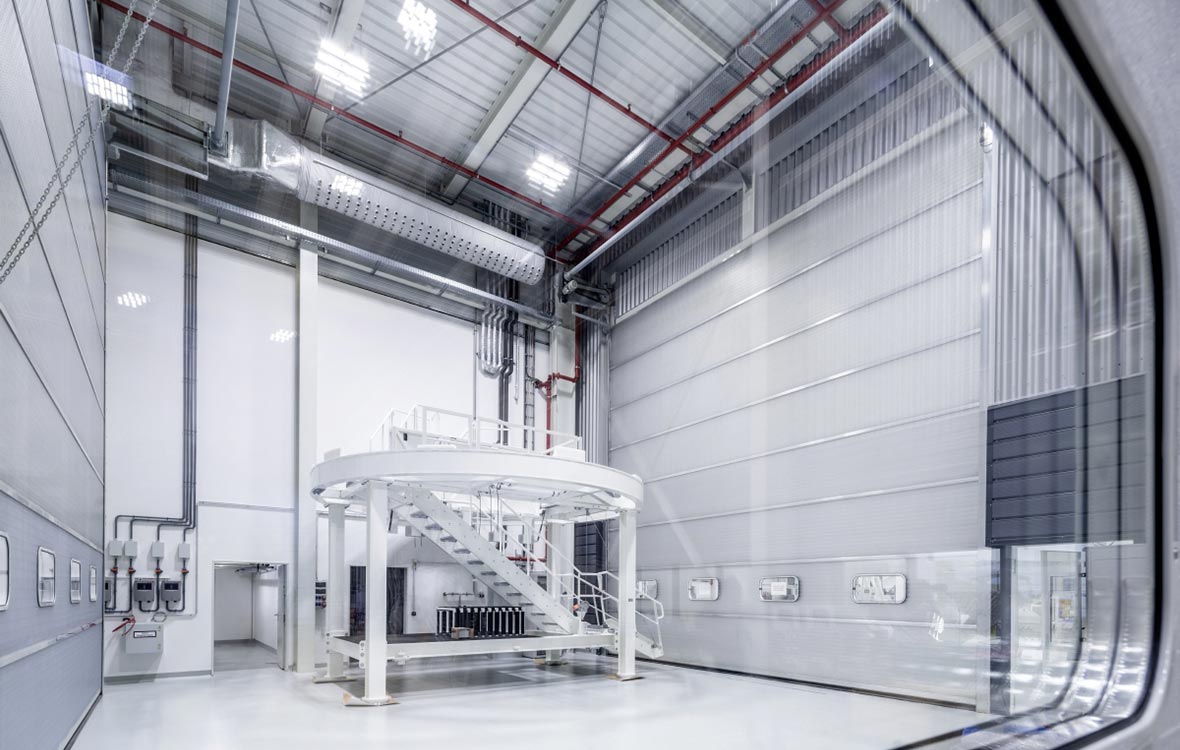 A high color rendering (CRI >80 percent) of the Mirona Fit ensures daylight-like visual comfort for Airbus. Foto: TRILUX
Not an everyday order.
Listening to Ralf Bassen taking stock of the project, a hint of pride is noticeable: "Challenging lighting design, a renowned customer and the idea to have contributed a little bit to the exploration of space – not something you experience every day."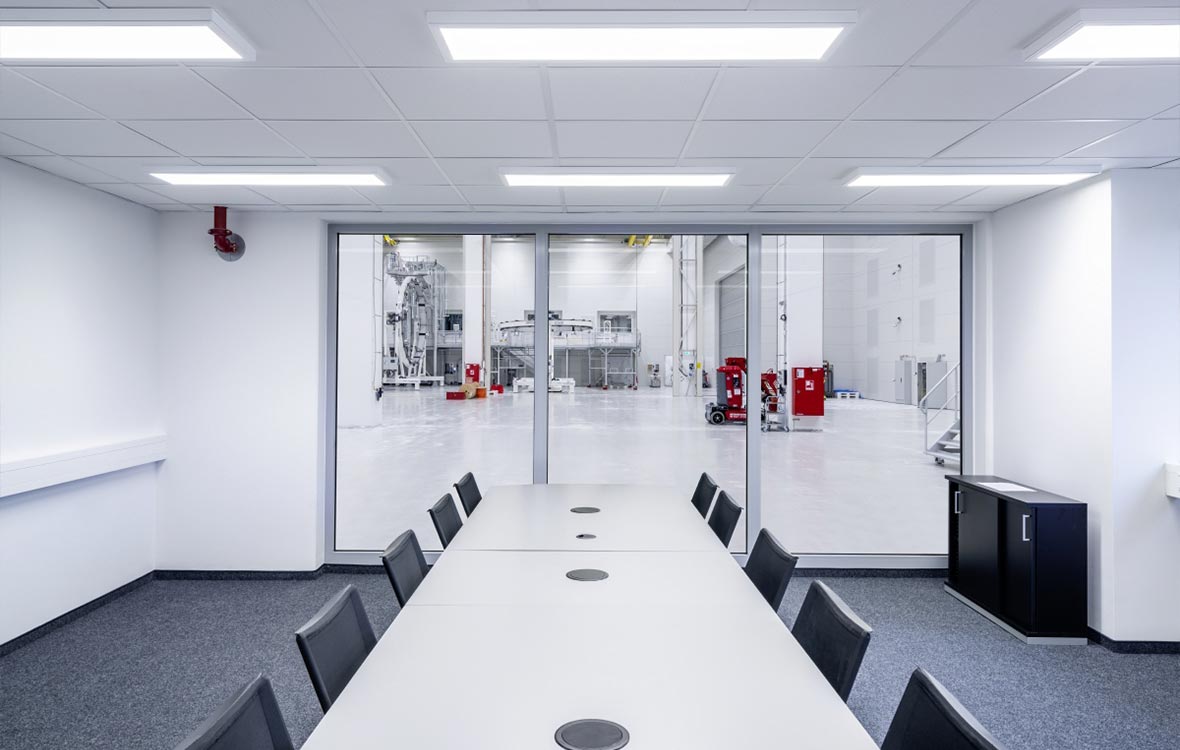 TRILUX also equipped the Airbus offices with energy-efficient LED lighting solutions.Photo: TRILUX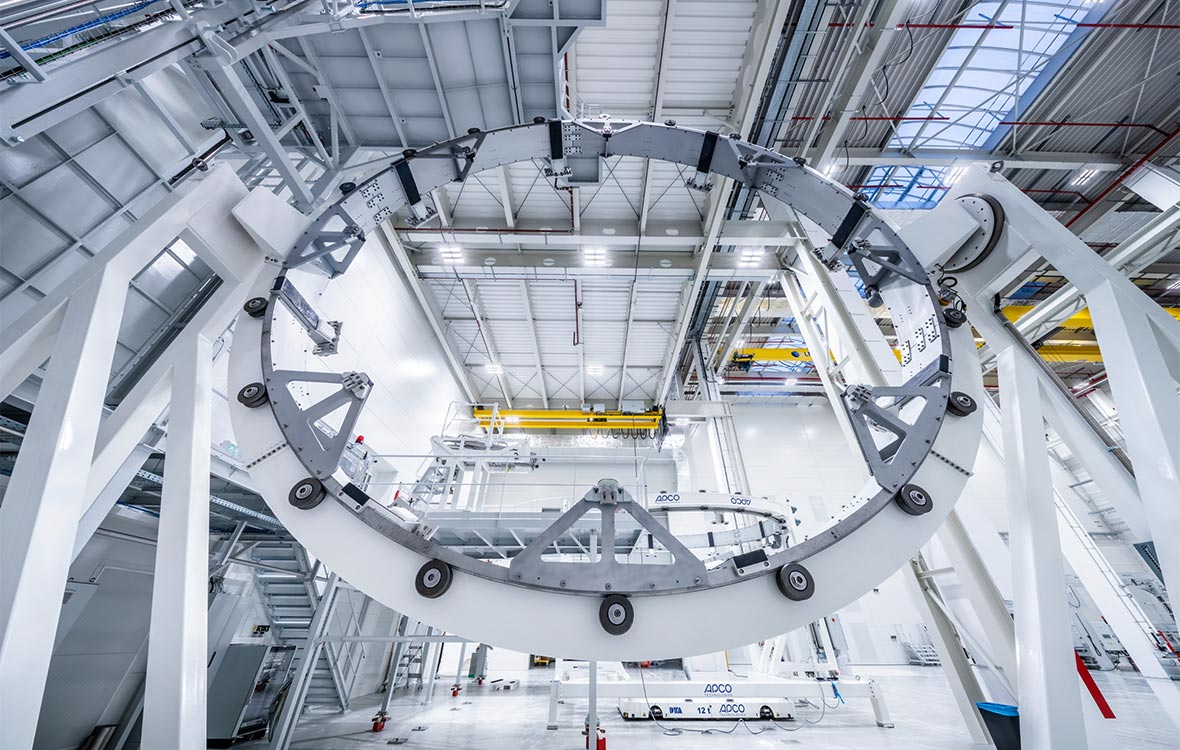 1000 lux is available everywhere on the production areas. Foto: TRILUX
Building owner
Airbus
Claudius-Dornier-Straße, 28199 Bremen
Planning Office
RMN Ingenieure GmbH
Sachsenkamp 5, 20097 Hamburg
Object
Extension of the Ariane 6 upper stage integration center
Assembly hall, office space, outdoor facilities